Reading Time:
3
minutes
There's a lot going on in the world right now. The coronavirus is spreading across the world, infecting millions and preparing for a second wave, the Black Lives Matter movement is shedding light on the injustices black Americans face at the hands of the police, and millions of Americans are left jobless after countless businesses are forced to close their doors.
With so much going on in the world around us, it's normal to feel stressed, overwhelmed, frustrated, and similar feelings. While it's important to continue fighting for equality and protecting those around you, it's also important to take care of your own personal well-being. One great way is carving out 30 minutes or an hour of your day to practice yoga.
Due to the current state of affairs, many yoga studios are closed, which means your only option is to start yoga at home. If you're a beginner, use this guide to read our tips on how to create the perfect yoga setup to help unwind, collect your thoughts, and improve your mental and physical health.
Tips to Start a Yoga At Home Practice
1. Create a relaxing setting
Yoga is all about finding inner peace and stimulating energy. If you're trying to practice yoga in a distracting environment, you won't be getting the full benefits of this century-old practice. To create a relaxing setting, start out by removing any clutter in the room you're designating to yoga. Doing so will help your mind focus and remain clear. Other ways you can make your setting relaxing include:
Burning candles or incense to produce a calming effect
Playing soothing sounds through a noise machine, such as running water or a forest
Hanging peaceful art and tapestries throughout the room
Along with creating a relaxing setting, it's important you're in the right mindset going into your yoga session. There are many natural remedies you can take to feel destressed and at ease. CBD is an excellent natural remedy that is known for its ability to reduce the symptoms of anxiety, stress, and depression. Finding a trusted CBD marketplace with CBD gummies, tinctures, and drinks will work wonders. Other options include drinking a warm cup of chamomile tea, or passionflower tinctures.
2. Invest in the right equipment
Fortunately, yoga can be done without any equipment, making it an affordable way to improve your mental and physical well-being. However, there are certain pieces of equipment and accessories you can invest in to make your yoga experience more fulfilling. Some items you may want to consider include:
A yoga mat that's comfortable and grips the ground

Yoga pants and a flexible top that allow you to perform all necessary movements with ease

A yoga mat towel to

keep your mat and area clean

and sanitized

A

water bottle

to stay hydrated throughout your session

Blankets to offer support for various poses
Straps or yoga belts for poses that require you to hold onto your feet but cannot reach them
With the right tools, you'll be able to master a variety of yoga poses and get the most out of each session.
Related: Yoga Props You Need and Want
3. Start slow
Yoga isn't as easy as it may seem. It requires great flexibility and difficult poses that can leave you injured if not done correctly. With that said, take your time to safely ease into yoga to improve your flexibility and ability to perform certain poses. To start slowly, give yourself time to focus on mastering a few poses before moving on to the next. You don't want to bite off more than you can choose.
4. Try online yoga classes
As a beginner, you most likely don't know many yoga poses and how to do them correctly. You can find numerous online yoga classes that are either free or require a subscription. As a beginner, you can always start out with free yoga classes on popular platforms like YouTube. Once you feel more comfortable, you can begin researching online yoga classes to find one that works for you.
While practicing yoga at home, it's important to focus on your alignment and form. The benefit of online yoga classes is that you have the ability to stop and pause the videos to determine whether your alignment and form are on or off. It's important to focus on alignment from the start to ensure you don't get hurt.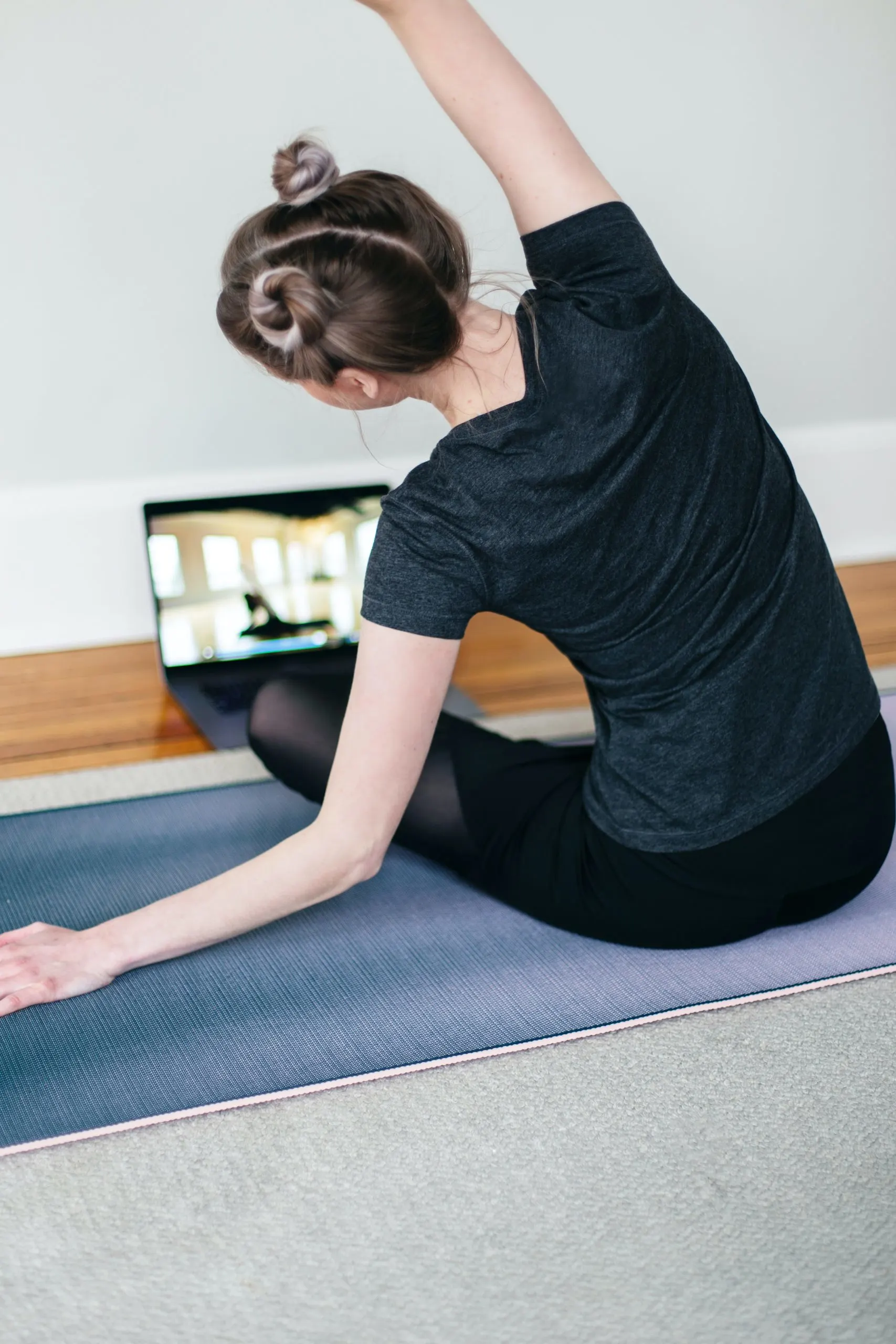 Wrapping up
Starting yoga is a great way to focus on your mental and physical health. With many studios closed, you may be wondering how to pick up this new activity. One way is by starting yoga at home. With these four tips for beginners, you'll be one step closer to becoming a yoga expert.
Thank you for visiting today! If you found this encouraging or informative, please connect with us on Instagram or TikTok.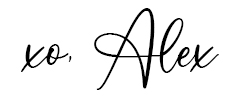 Sign up for our monthly newsletter for updates and more. We promise we won't spam you! Feel free to unsubscribe anytime.
If you're a brand and want to work with us, please visit this page to get in touch.