Reading Time:
6
minutes
So you're just starting out your practice and you have no idea how to prepare or what to purchase. I teach at studios that have these props but when you can't make it to the studio or gym, it's great to have props at home to facilitate your own practice. I've tried and tested ALL the below products and recommend them to my readers and students because they WORK!
We'll start with the things you NEED.
Yoga Starter Kit – Yoga Props That You Need
#1 Yoga Mat
We've tried dozens of mats. What we look for in a mat is grip, thickness and durability. We highly recommend the B Yoga Everyday mat. It's lightweight, eco-friendly and is a great investment for any level practitioner. The grip on the B Yoga mats has been the best we've experienced thus far.
Read our B Yoga Everyday Mat Review here and use B Yoga coupon code TRAN15 for 15% off your orders at B Yoga.
Another wonderful yoga mat is The Mat (or "Le Tapis" in French) by lululemon ($68).
The mat comes in multiple thickness
The mat has excellent grip and is easy to clean. I've had my mat for years and alterative between by B Yoga mat and this one.
#2 Yoga Block
We recommend the Prana Wonderblock (bread loaf shaped) and a standard foam block by lululemon.
Blocks can also be made with cork or wood. But those are usually heavier and firmer to practice with. We tend to leave those at home because they're impractical to travel with.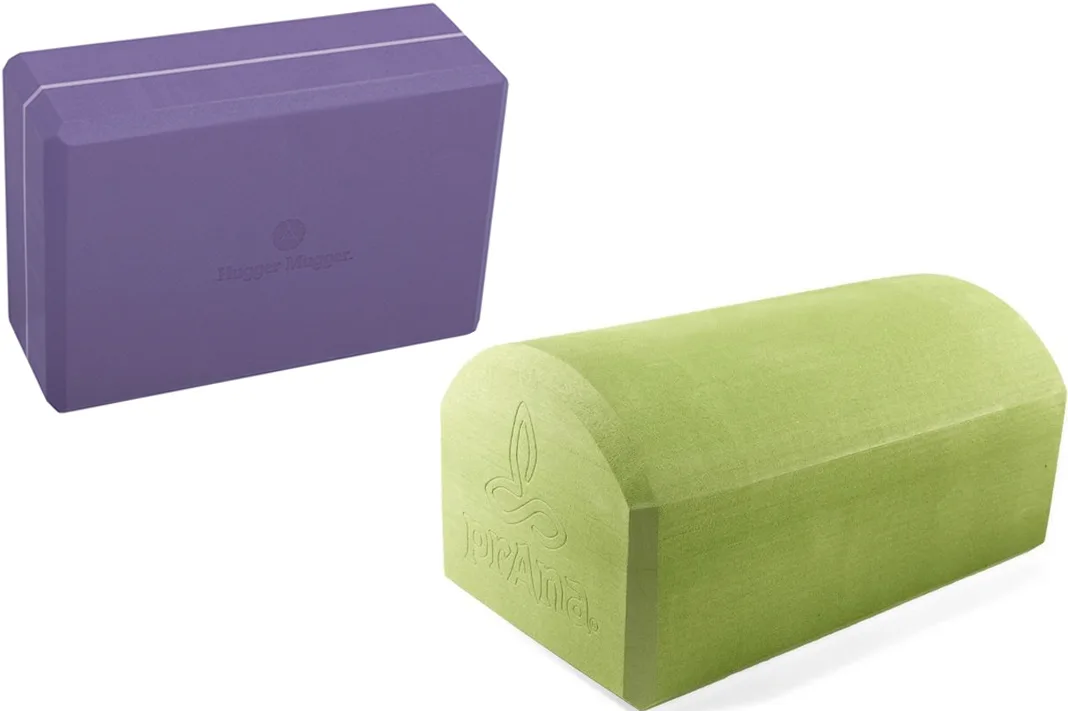 #3 Yoga Strap
A yoga strap is essential to a yoga practice and can support any style of yoga practices. There are various types of straps, ones with D-ring loops, rectangular loops and even ones with teeth.
We prefer the rectangular loops and recommend Manduka's Align yoga strap or lululemon's yoga strap.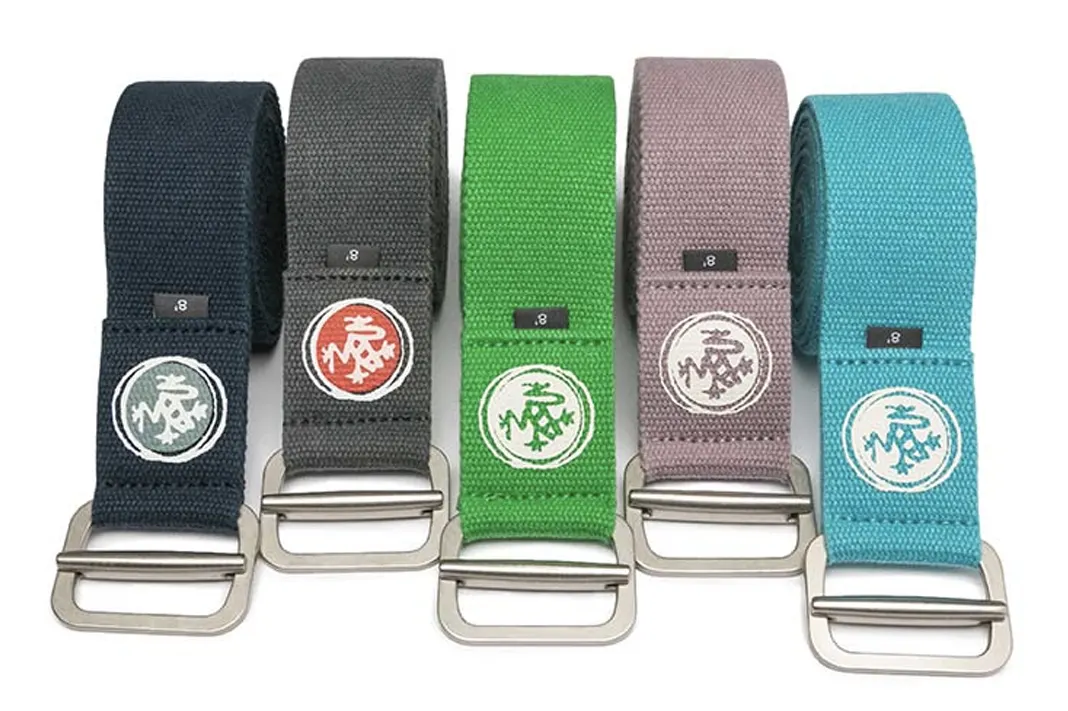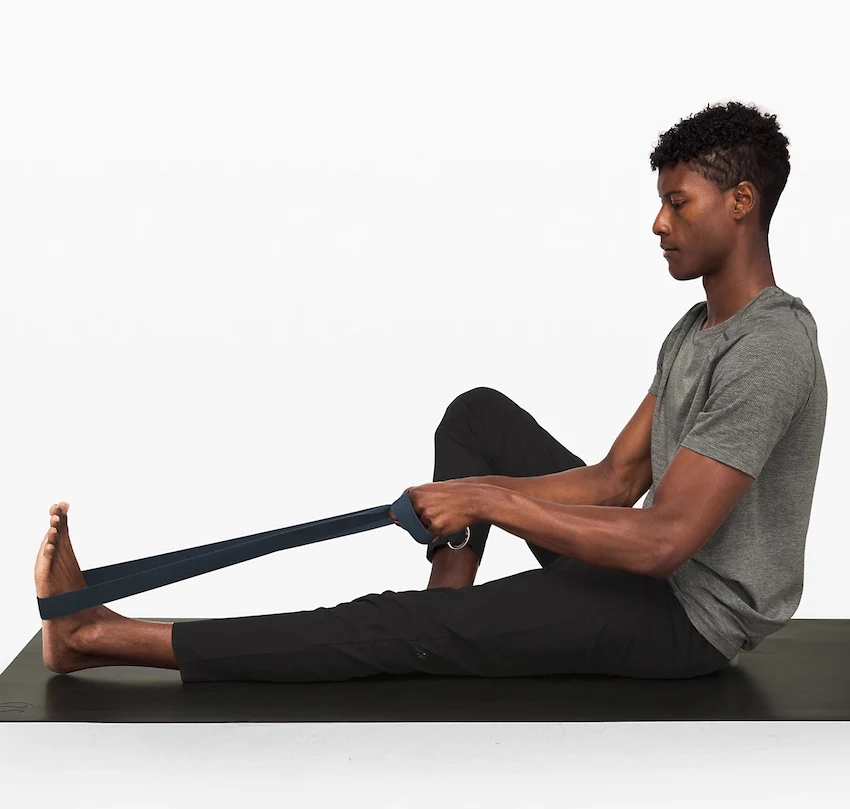 #4 Bolster
Bolsters come in many shapes and sizes. There are rectangular, square, circular, etc., shaped bolsters. You name it, they probably have it on the market. I have a Manduka bolster but feel that it is not as firm as I prefer.
I recommend going with a cheaper alternative that is very firm and will provide lots of support. The best place to buy bolsters is on Amazon.
We prefer the #DoYourYoga bolsters because they are affordable, made with organic spelt hull and are printed so your bolster stands out.
The cover is also easily removable and washable. #DoYourYoga also makes circular bolsters and meditation seats.
#5 Yoga Blanket
Blankets are great for supporting those smaller arches in your body (i.e. neck and low back). They can also be rolled up and used as a mini bolster. There are two types of blankets: The wool blankets and a Mexican Serape blanket.
The wool blankets can become a little itchy and create a lot of link, so I prefer the latter option. You can also roll up and use the blanket as a bolster.
#5 Sukha Yoga Knee Pad
The Sukha Yoga Knee Pad totally changed my practice. It's a portable pad for your joints. For years I would practice with my joints (especially my knees) against a hard surface. The older I got, the more sensitive my joints would become.
The yoga knee pad has allowed me to continue my practice without pain. Definitely invest in the pad.
I alternate between my YogaRat Rat Pad and my Sukha Knee Pad.
A knee pad is also great for doing gardening or house chores too.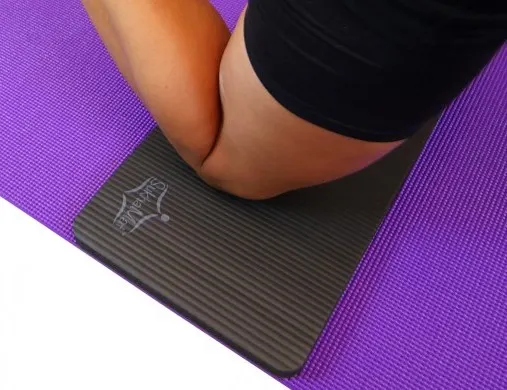 ---
Yoga Props that You'd Want
These additional yoga props are not necessary, but they will enhance your practice as your practice evolves.
#1 Yoga Wheel
The yoga wheel is great for backbends and heart openers. You can use wheels to make other parts of your practice interesting too. It's a PVC tube layered with texturized foam.
#2 Infinity Strap
The Infinity Strap is a number 8 shaped (infinity) strap that allows you to stabilize yourself in inversions and used to reach a little further. There are cotton and elastic options to fit your needs and preference. I use the Infinity Strap to lift up into a handstand press.
Use Infinity Strap coupon code SCHIMIGGY for 10% off all your purchases at the Infinity Strap store.
#3 Yogasphere by Mamakuka
We love my Yogasphere straps. They're small, lightweight, portable and really help me make leaps and bounds in my practice. I am one of those yogis with a back that doesn't bend.
We use Yogasphere as an extension of our limbs and allows us to get into poses like floor bow and king pigeon.
The straps are circular loops made with dyed cotton and are also 100% biodegradable.
https://www.instagram.com/p/BK9FnWSAIgn/
#4 Yoga Paws
Yoga Paws are small hand and foot gloves that are worn for an outdoor yoga practice. It connects to the balls and palms of your feet so that you can stop drop and yoga anytime and anywhere. If you're someone who doesn't want to take your mat outdoors (for sanitary reasons) or think the mat is too heavy to carry around, Yoga Paws will be perfect for your practice! Yoga Paws come in two variations (Elite and SkinThin) and four (4) unisex sizes.
Buy Yoga Paws through their online store. Use Yoga Paws coupon code SCHIMIGGY for 10% off all your orders. Free shipping is offered on ALL orders. Read my Yoga Paws review here.
#5 YOGO Travel Yoga Mat
I love this foldable yoga mat that fits inside your purse or backpack. It's uber lightweight (2.5 pounds) and is eco-friendly. It's also super easy to clean – just shower with it!
Read our review here and use code LOVEEATTRAVEL for 20% off your orders at YOGO.
#6 Stretching Strap
If your body is very tight, I recommend checking out this multi-loop stretching strap. This strap has loops so that you can gradually deepen your stretches by advancing your grip to the next loop.
Did you enjoy our yoga props post? We hope that you found a lot of these tips and recommendations helpful.
What are your favorite yoga props? Let us know in the comments! Til next time. ????
Check out these other yoga mat reviews to determine which one will be best for your practice:
---
Thank you for visiting today! If you found this encouraging or informative, please connect with us on Instagram, Youtube, Pinterest, Facebook or Twitter. We'd love to meet you!
Sign-up for our monthly newsletter for updates and more. We promise we won't spam you! Feel free to unsubscribe anytime.
For more fitness fashion discounts and offers, please visit our Fitness Instructor Discounts + Brands Directory or favorite brands coupon codes list.
If you're a brand and want to submit a product for us to review, please use this form to get in touch.
This site uses affiliate links. Clicking on or purchasing via an affiliate link may result in commissions for us which help keep the content flowing and lights on at Schimiggy Reviews. You may read more about this in our privacy policy.