Alex Tran is an expert in travel, blogging, fashion, and marketing. She has been blogging since 2012 and lends her experience to being curious about the world and what it has to offer.
If you'd like to feature Schimiggy, please email us at schimiggy@schimiggy.com.
Featured On
Schimiggy Reviews has been featured in the following media outlets:
ACME Hat Co.
All the Stuff
Best Company
Blerp
Body Nutrition
Business Insider
Bustle
Buzzfeed
CBS News
Centsai
Clipping Path India
Clockify
Credit Donkey
David Sandy Blog
Elite Daily
Fab Fit Fun
Fast Company
FB Business Online
Top 25 Creative Subscription Box Ideas
28 Employee Wellness Program Ideas and Tips
Forbes
Glamour UK
Huffington Post
Insider
It's All You Boo
KXNET
Lifehacker Guy
Liquid Web
E-Commerce Return Policies
Mel Magazine
Movie Hustle
My Corporation
My Fit Station
Namafit
Next Avenue
Pet Connection
Pet Lover's Center
Plant Sumo
Porch
Pretty Progressive
Pursue the Passion
Ragan's PR Daily
Refinery29
Rossman Media
Seattle Yoga News
Social Ladder
Small Business Rainmaker
Spark People
Teadora Beauty
Toast Fried
Total Shape
Travel Awaits
UpJourney
US News
We Are Feel
Well + Good
WPKlik
Yahoo! Money
YogaClub
Miscellaneous
Thank you for visiting today! If you found this encouraging or informative, please connect with us on Instagram or TikTok.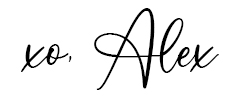 Sign up for our monthly newsletter for updates and more. We promise we won't spam you! Feel free to unsubscribe anytime.
If you're a brand and want to work with us, please visit this page to get in touch.