Hot Topics
Here is a quick recap of what most readers come to Schimiggy Reviews to learn and inquire about.
Favorite Brands + Coupon Codes
Here is a list of our FAVORITE brands that have generously offered special discounts to Schimiggy's readers.* We hope you find a brand and product that you'll love as much as we do!
We can also shop our favorite products on our Amazon storefront.
Click on any of the links on this page to shop the brand.
If you don't see coupon codes or links for a particular brand, please feel free to reach out to me and I can request it just for you!
* We may make a small commission or earn free product when you use our links and codes. Please be assured that we have vetted for these products and wouldn't recommend anything we wouldn't use. Thanks for your support!
Thank you for visiting today! If you found this encouraging or informative, please connect with us on Instagram or TikTok.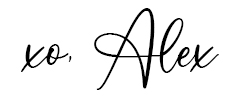 Sign up for our monthly newsletter for updates and more. We promise we won't spam you! Feel free to unsubscribe anytime.
If you're a brand and want to work with us, please visit this page to get in touch.