Reading Time:
6
minutes
Yoga is a physical and spiritual practice that can increase flexibility, improve energy and respiration, increase muscle tone and strength and much more. As more consumers start using CBD products, we wanted to look at how CBD might help improve your yoga practice.
Unlike cannabis, CBD can be bought legally online since it doesn't contain THC and won't get you high. It's important to note that the CBD market is still unregulated and there are discrepancies in quality when it comes to choosing the best CBD brand. You should make an effort to look for companies that offer full or broad spectrum CBD and ensure they have their third-party lab results posted on their website and included on their packaging.
Whether you use CBD before, during, or after your yoga session for the day, here are a few benefits you can expect by combining the yoga and CBD into your daily routine.
What is CBD?
CBD, or Cannabidiol, is a compound derived from cannabis plants. It may help people with anxiety or pain reduce their symptoms with few or no side effects.
The best-known cannabinoid is tetrahydrocannabinol (THC), which causes the "high" people feel after using marijuana.
THC, however, is just one of many cannabinoids. Cannabidiol also binds to these receptors but does not produce a high. Proponents argue that cannabidiol oil has many health benefits, ranging from slowing the growth of cancer to improved mental health.
CBD oil is edible and can be used as a cooking oil or added to food. People may also take it as a medication by consuming a few drops orally. CBD oil should not be smoked, and there is no evidence that smoking it offers any benefits. There are some flowers and distillates that you can smoke which usually contain a combination of both CBD and THC and sometimes those cannabinoids alone.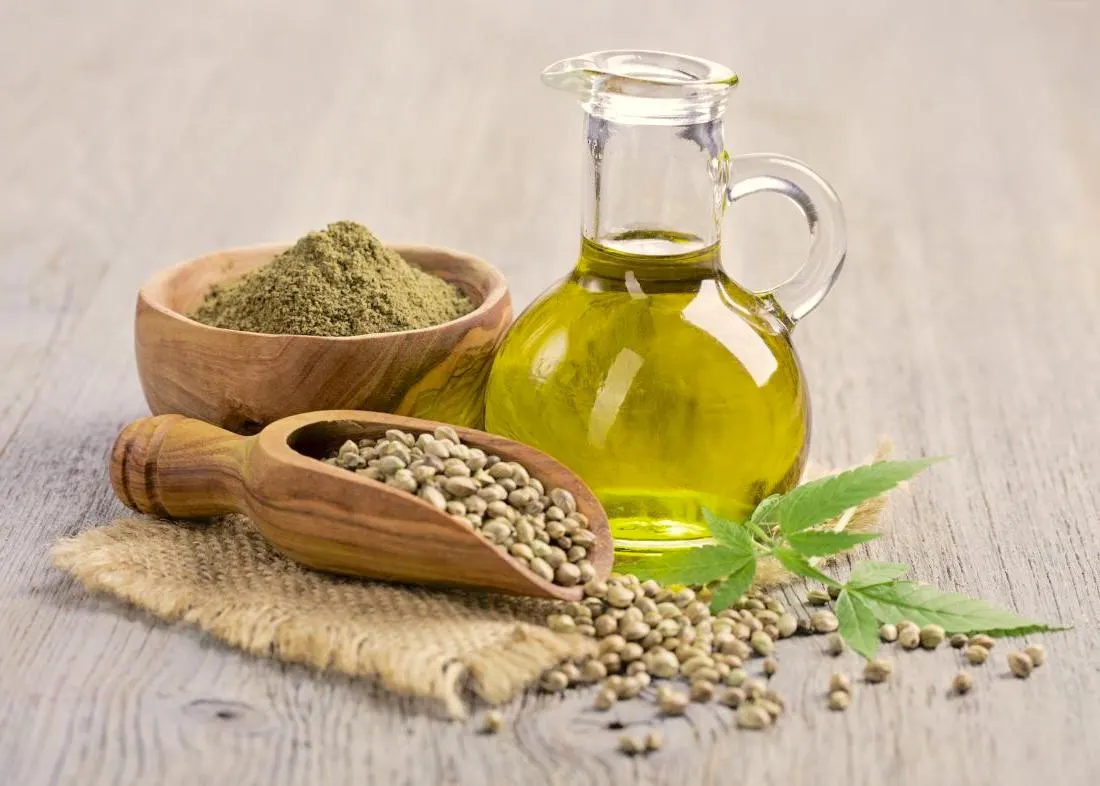 Keep in mind, however, that not everyone experiences the same benefits and consistency will enhance the effects you receive from both yoga and CBD. While you may not feel much on the first day besides mild stress relief and relaxed muscles, applying CBD on a daily basis will enhance and improve its effects. Let's dive into what a consistent practice of yoga and CBD can provide for you.
Benefits of Combining CBD + Yoga
#1 Ultimate Stress Relief
Cortisol is the primary stress hormone we secrete. While people who have increased levels of cortisol in their bodies are known to have high amounts of stress and more anxiety, there are ways to lower it. One study found that yoga can decrease the secretion of cortisol. This can alleviate stress, fatigue, anxiety and depression.
To back up yoga's magic of stress relief, CBD has also been shown to provide a deal of relief from stress and anxiety. This is through the human body's endocannabinoid system, which interacts directly with many of our bodily functions. Essentially, yoga and CBD can work on more sections of the body that handle stress at one time if they're taken in tangent with each other.
CBD is also a great stress reliever for pets. There are pet edibles, tinctures and more that your pet could choose from. I have a 6 lb chihuahua that takes both the tinctures and edible pet treats.
#2 Further Reduce Inflammation
CBD is often marketed as an anti-inflammatory. The focus for yoga has always been on relaxation, however there are far more benefits to yoga than just stress relief. While more research is needed on the subject, some studies indicate that yoga may reduce inflammation throughout the body. According to this review, CBD brands like Green Roads CBD sponsor yogis and athletes claiming their products help with recovery by helping reduce inflammation.
#3 Improved Quality of Life
A controlled and randomized 6-month clinical trial was done on healthy senior citizens. They were all randomized to 6 months of wait-list control, walking exercise class, or Hatha yoga class. Through a series of quality-of-life measures related to energy, fatigue, and wellbeing, the controlled group practicing yoga had the best numbers across the board.
CBD has also been known to provide a better quality of life for those with negative symptoms or chronic medical conditions. This makes CBD and yoga a perfect combo. If you're interested in learning about brands that sell CBD online you can check out reviews on CBD Nerds.
Related: What are the Different Styles of Yoga?
#4 Reduce Nausea and Appetite Loss
Some medical conditions as well as treatments, such as chemotherapy, can cause negative symptoms like nausea and appetite loss. In a study performed with breast cancer patients undergoing chemotherapy, an integrated yoga program provided relief from their common nausea symptoms.
Likewise, CBD has been shown to reduce nausea in patients by interacting indirectly with the serotonin receptors.
#5 Relieve or Reduce Chronic Pain
Finally, chronic pain conditions plague millions of people across a range of causes, from arthritis to injuries. CBD is backed by countless anecdotal evidence on being an alternative to opioid painkillers. It's a viable option to relieve chronic pain to some degree. The great news is yoga may also provide some form of pain relief.
In two separate studies performed on participants with osteoarthritis and Carpal Tunnel syndrome, individuals that practiced yoga had improved physical function and decreased pain. This lays into the idea that yoga (as well as CBD) may be helpful in relieving or treating a massive range of conditions and symptoms.
Favorite CBD Brands and Products
#1 Steve's Goods
Steve's Goods is based out of Colorado. They offer a wide range of CBD infused products from tinctures, salves, balms and even bath bombs.
We love using the WOWZER! Roll-on Relief stick ($34.99) in our yoga classes.
#2 Populum
Populum is an all natural, non-GMO and third-party lab tested CBD Brand. They also offer a 30 day risk-free guarantee so you can try their products out. I recommend getting the Starter Kit to test out their most popular products which include a full spectrum hemp oil and cold therapy hemp rub. They even have a CBD oil for pets.
Use code SCHIMIGGY for $10 off your orders at Populum.
Related: Populum CBD Starter Kit Review + Giveaway
#3 DouleuRx
Dr. Richard Staack is the founder of DouleuRx and is considered to be one of the top 10 scientists on CBD in the USA. He has been perfecting bioavailability on Nutraceuticals and absorption rates for 10 years. His water-soluble process with Nanotechnology delivers the best results in the industry.
DouleuRx offers topical creams, tinctures, sport drink powders and even CBD shots.
#4 Aleafiate Organic
Aleafiate makes an awesome CBD body butter (500 mg) that has a gentle scent and absorbs quickly. We also love how smooth it makes our skin feel. The jar is small enough to tote around and will last you dozens of applications.
They also make tinctures and massage oils.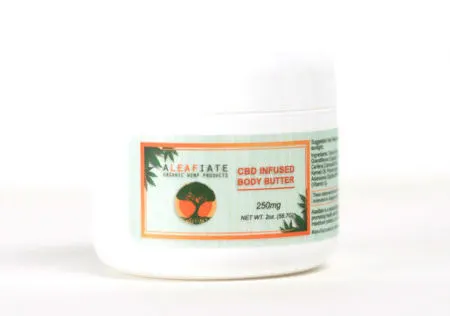 #5 Ceres
Ceres is based in Washington state and offers tinctures, distillates, rubs and more. Their products have CBD as well as combinations of both THC and CBD.
I've offered the Recovery rub in my yoga classes (with consent) and my students are in total bliss. I've also used it to treat my insomnia.
#5 Jasper Organics
Jasper Organics makes a body lotion that you can use anywhere anytime.
Use code SCHIMIGGY for 20% off your orders at Jasper Organics.
#6 Whispr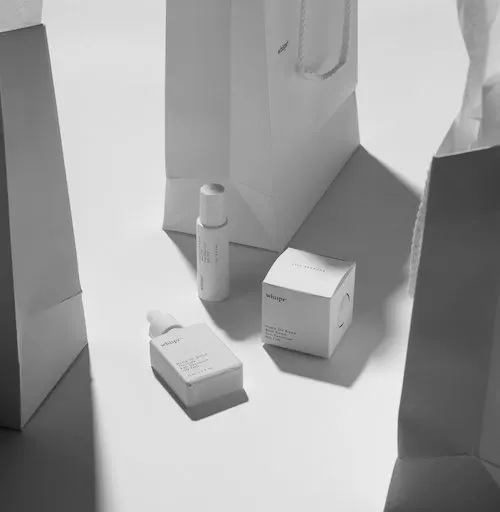 Whispr makes an awesome roll on that instantly sends you into a state of calm. The scent of peppermint immediately fills the room, so use it sparingly in class.
#7 43CBD Massage Oil
Another great way to utilize CBD in your classes is to use massage oil. Add a few drops to your hands and massage your students' shoulders and necks, with their permission of course.
Final Thoughts
Yoga and CBD is a new phenomenon but in a world where we're constantly moving, we forget to take care of ourselves. CBD allows us to relax even further into yoga and whatever else that helps us restore and recharge.
I hope this article was helpful in helping you understand the benefits of CBD products as well as find reputable CBD brands to try out.
If you have any questions, feel free to contact me.
---
Thank you for visiting today! If you found this encouraging or informative, please connect with us on Instagram, Youtube, Pinterest, Facebook or Twitter. We'd love to meet you!
Sign-up for our monthly newsletter for updates and more. We promise we won't spam you! Feel free to unsubscribe anytime.
For more fitness fashion discounts and offers, please visit our Fitness Instructor Discounts + Brands Directory or favorite brands coupon codes list.
If you're a brand and want to submit a product for us to review, please use this form to get in touch.
This site uses affiliate links. Clicking on or purchasing via an affiliate link may result in commissions for us which help keep the content flowing and lights on at Schimiggy Reviews. You may read more about this in our privacy policy.