Reading Time:
4
minutes
Updated: 3/15/2020 | Can I Do Yoga During the Coronavirus Epidemic?
The answer is YES YOU CAN! But…there are few things to consider before you decide to head into the yoga studio.
The Coronavirus or COVID-19 should be taken seriously. We created a guide on how you can avoid spreading and contracting the Coronavirus in classrooms and beyond.
We still want students to have a regular yoga practice. Amidst the Coronavirus pandemic, we need to approach it with caution so that we can continue to prevent the transmission and spread of the novel Coronavirus.
Below are some best practices that should be implemented by yoga students, teachers and studios.
What to Do If You Are a Student
#1 DO YOGA AT HOME!
Social distancing is key to not spreading germs. Period.
Check out our list of online yoga class apps and programs. They're affordable and convenient in a time like this.
Alternatively, seek out teachers that are live streaming their classes. If your favorite instructor is currently not live streaming, ask them if it's a possibility.
Some studios and gyms have also adapted to the current climate and started live streaming fitness and yoga classes.
If you need to go into the studio (it's OK, some of us need in-person motivation), be sure to implement the following practices.
#2 Invest In Your Own Props
BYOP (bring your own props)! While we highly encourage the use of props in your practice, it is best to use your own props when practicing. Ensure that your props are constantly sanitized after use. Avoid sharing your props with others. An easy way to clean your props is by diluting a cap of bleach in a gallon of water and dipping your blocks in the solution. Allow the block to fully dry before use.
To wash your straps, yoga mat and blanket, you can throw it into the washing machine and hang dry.
We highly recommend investing in an antimicrobial yoga mat to keep germs at bay.
#2 Do Not Hug or Shake Hands
Get creative with how you greet and acknowledge others. You can use prayer hands to offer a namaste or just wave when saying "Hi."
#3 Do Not Breathe Heavily through Your Mouth and Nose
Say goodbye to deep ujjayi breaths. Take shallower breaths or distance yourself from other students. You can pass on or absorb germs in the air when breathing deeply.
#4 Allow As Much Space as Possible Between You and the Next Student
Be at least 6 feet away from the next student. Many yoga studios are limiting their student attendance so that people have room and germs aren't spread and contracted as easily.
#5 Shower As Soon As Possible After Class
Yes!!! This should be done during an epidemic or just normally. It's good hygiene. Practice saucha (cleanliness) and shower prior and after your yoga practice.
Do the same thing at home.
What to Do If You Are Teaching
#1 Greatly reduce the use of props in your classes. If possible, eliminate the use of props altogether.
First and foremost, encourage students to bring in their own props from home.
For those who are already in attendance, make sure you specify they use props at their own discretion. Also, do your best to suggest alternative options when getting into certain poses.
Getting into a pose from a different direction or modifying a pose may be beneficial to the student.
#2 Avoid Hands-On Assisting
Many studios have made the decision to eliminate entirely the use of hands-on assists.
Limit all assists to verbal cues and demonstrations. This is possible and needs to be done while we try to eliminate the possibility of viral transmission.
#3 If You're Sick, DO NOT TEACH
In the event that you're not feeling well or display symptoms of being sick, DO NOT TEACH. Work with your studio to find a sub OR ask to cancel your classes.
Everyone's health is of utmost importance. Do not jeopardize anyone's health by showing up, including your own.
Health Tips for EVERYONE
As flu season continues, and concerns around the spread of Covid-19 (Coronavirus) increases, take these precautions to maintain a clean environment and prevent the transmission of any diseases or germs:
Wash your hands with soap before and after practice.
Limit touching your face. This is hard but it can be done!
Bring/use your own mat and consider bringing your own props and/or towels or pillowcases to cover up bolsters.
Stay home if you are feeling sick!
Clean and disinfect your surroundings.
Do not show prejudice to people of Asian descent because of fear of this new virus.
Follow the CDC's complete list on how to prevent transmission of Covid19.
What Should Studios Do?
If possible, temporarily close your studios. Resort to live streaming classes instead.
Continuing with regular deep cleaning and adding Clorox to your cleaning regimen. Bleach kills germs. Natural cleansers do not.
Eliminate prop usage until further notice. While we regularly clean our props, it is impossible to sanitize each one after every single class. We will be leaving our props in the studios, you are welcome to use them at your discretion. Source a steady supply of sanitation wipes for students to clean props after each use.
Eliminate hands-on assists. Until concerns of transmission have begun to diminish, we will not be offering hands-on assists. Students and teachers will need to rely on verbal cues and demonstrations.
Placing hand sanitizer in all your studios. Please note, some of our hand sanitizers do not have alcohol in them as these products have become extremely difficult to obtain. Bring your own if possible.
If teachers are sick, please ask them to stay home. Find a sub or designate a backup plan to prevent transmission of diseases.
Waive any fees or penalties in the event that students become sick.
Everyone's health is a priority during this sensitive time.
The most important thing is to remain calm and be prepared. We encourage you to take stock of your own environment as well. Make sure you have two weeks of food and water just to be safe.
Once again, we're relying on working together to help get our community through this challenging time.
Know the symptoms of Covid19
This is from the CDC's website. Be mindful that it takes 2 to 14 days after a person gets the Coronavirus in their body to become ill and display symptoms.
Patients with COVID-19 have had mild to severe respiratory illness, which may include:
Runny nose
Headache
Cough
Sore throat
Fever
A general feeling of being unwell
Together, we can beat the coronavirus!
Thank you for visiting today! If you found this encouraging or informative, please connect with us on Instagram or TikTok.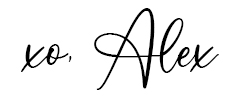 Sign up for our monthly newsletter for updates and more. We promise we won't spam you! Feel free to unsubscribe anytime.
If you're a brand and want to work with us, please visit this page to get in touch.