Reading Time:
5
minutes
Updated: 10/17/2023 | Holiday Gift Guide for the Modern Woman
Are you looking to buy cool and useful gifts for the modern-day women in your life?
Consider any (or all) of these products made for the modern-day woman who is goal-oriented and on the go!
Holiday Gift Guide for the Modern Woman
#1 CRZ Yoga Apparel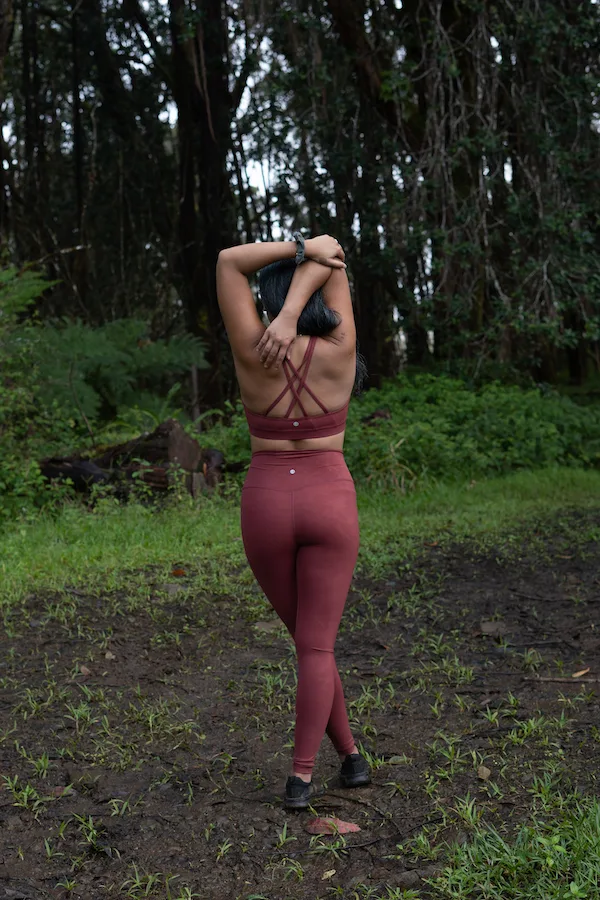 CRZ Yoga is known for making amazing dupes of lululemon's activewear. We love their stuff because it's super comfortable, stylish, and very affordable. We recommend going with your true size in CRZ Yoga apparel.
Use code SCHIMIGGY to get a 10% discount at CRZ Yoga and read our full CRZ Yoga review here.
#2 Stojo Reusable Gear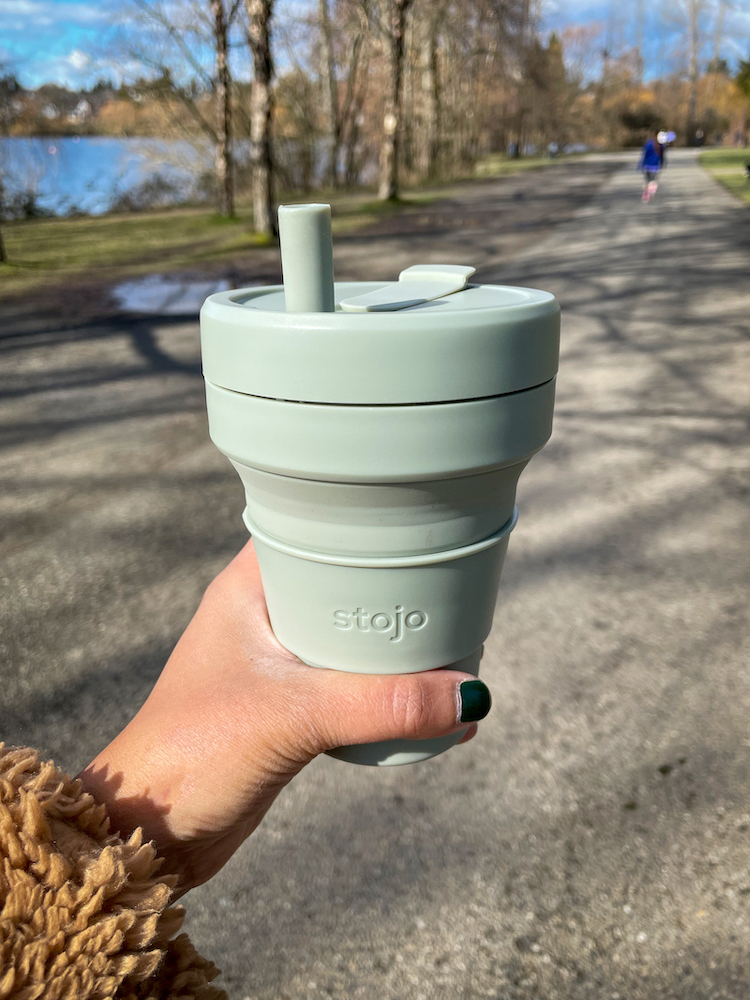 Stojo makes THE BEST reusable + collapsible cups, water bottles, and bowls. They come in tons of colors to fit any personality.
They're perfect for the woman who loves to travel and make a positive impact on the environment. Single-use plastics are a thing of the past. Say hello, to Stojo!
#3 lululemon Everyday Belt Bag
lululemon makes these nifty Everywhere Belt Bags that are perfect for going about your day hands-free. They come in tons of colors and fit up to 1L worth of belongings.
Every woman needs at least one in her closet.
#4 SPANX Faux Leather Leggings
SPANX Faux Leather Leggings are a must in any ladies' closet. Leggings by SPANX are super durable and comfortable. They also take your outfit from day to night instantaneously.
Use this link to save $20 off your first order at SPANX.
#5 Jaybird Vista True Wireless Headphones
Jaybird Vista's wireless headphones are perfect for your friend who wants to listen to her tunes while outdoors. We wear these while hiking, running, boating, and even while doing yoga outside.
The Vista headphones come in three colors. They are by far the lightest pair of wireless earphones we've ever tried and the battery life is up to 24 hours (plus charging time in the case)!
Related: Jaybird Vista Review | True Wireless Sport Headphones
#6 Final Straw

The Final Straw is the last straw you'll ever need! The straw compacts into its case and even comes with a telescoping cleaning brush. Mix and match different cases and straw colors to create a personalized tool that will help you reduce or even eliminate your single-use plastic consumption.
We created a sustainable travel kit that you can check out in our Sustainable Travel Guide. It's the perfect kit for reducing your carbon footprint while traveling.
#7 lululemon Scrunchies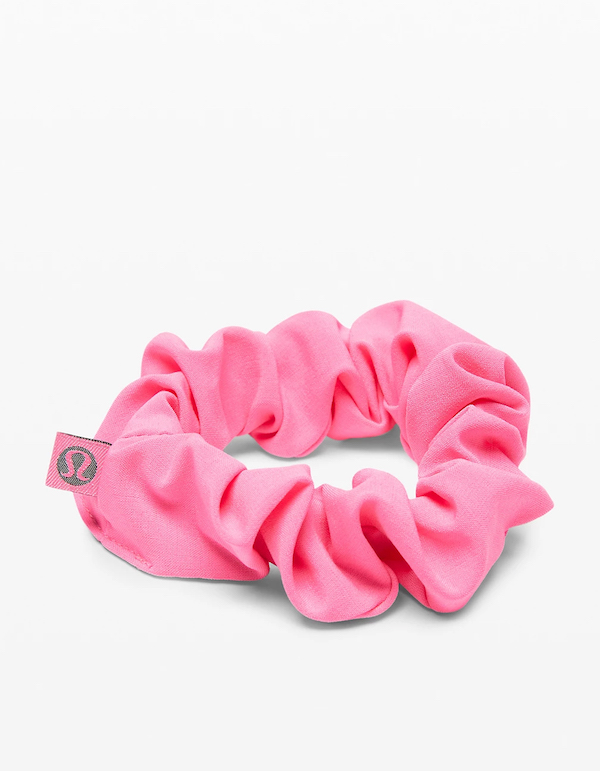 lululemon makes their awesome Uplifting scrunchie that comes in tons of colors and patterns. They're also very affordable and make great stocking stuffers.
And if you have heavy, thick hair, you're in luck, because lululemon's scrunchies are the only scrunchies that stay put.
#8 Wallaroo Hats
Wallaroo makes hats for both men and women, and we LOVE their hats. Their hats are great for people with bigger heads or lots of hair, and their hats are super stylish!
Use code SCHIMIGGY to save 20% off your orders at Wallaroo.
#9 Mackage Outerwear
Mackage makes amazing outerwear that helps keep you warm and stylish. Their apparel is also guaranteed for life. It's an investment worth making for the special woman in your life.
Read our complete Mackage review here.
#10 Anti-Theft Scarf by Waypoint Goods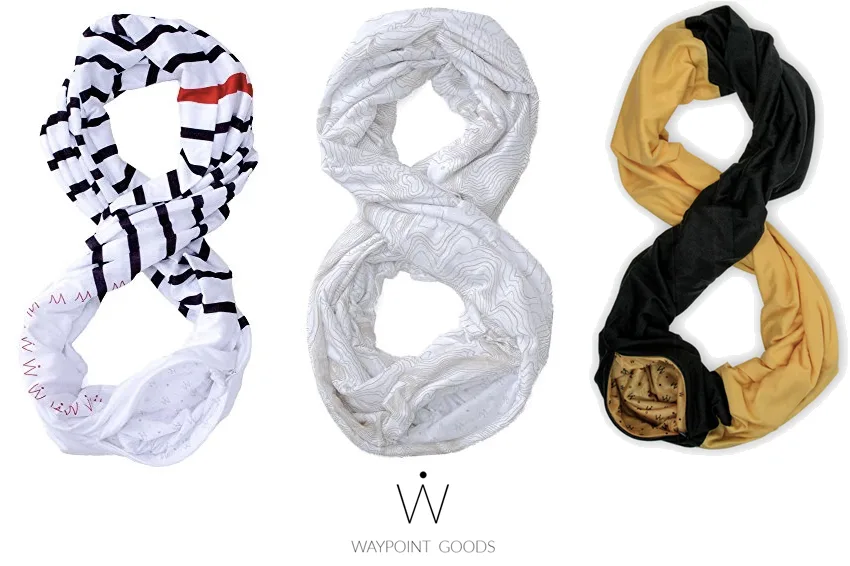 We love these anti-theft scarves by Waypoint Goods. The infinity scarf style is flattering and houses a zipper pocket for all your important belongings. Stow your cellphone, credit cards, passports and more in this hidden sleeve and travel with peace of mind.
Related: Anti-Theft Clothing and Accessories | How to Prevent Theft While Traveling
#11 Clipa Bag Hook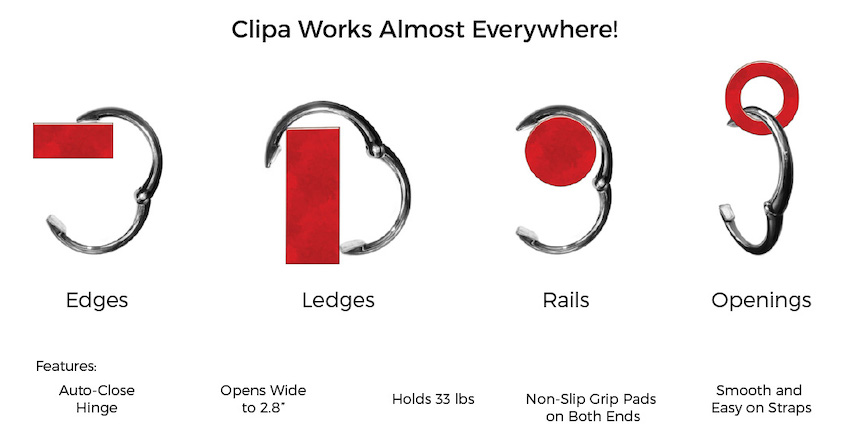 The Clipa is a stylish way to keep your bag from ever touching the floor. This has saved me so many times on trips abroad.
The Clipa can also be worn as a bracelet when not in use and deployed when you need it. We also use it to hook other things like jackets and hats.
It's a lifesaver for any busy woman!
#12 Fuchsia Shoes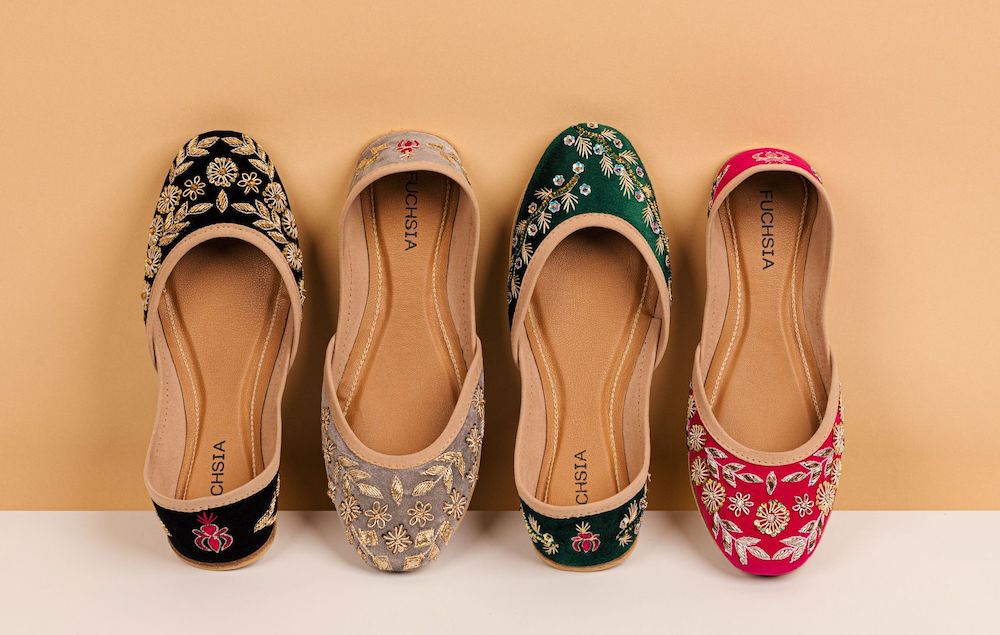 Fuchsia makes luxury ballet flats that are sustainably and responsibly handmade by artisans in Pakistan. They produce their gorgeous ballet slippers in small batches and even offer limited styles.
Their plush soles allow you to walk in your Fuchsia shoes all day.
Work With Us!
We hope you enjoyed our holiday gift guide for active women. Do you have gifts you'd like to recommend to our team? We're all ears! Feel free to send us a message if you'd like to include your gift ideas.
If you liked our Holiday Gift Guide for Active Women, you might like these posts too:
We received these products to test out on Schimiggy Reviews and to include in our Gift Guide for the Modern Woman. As always, all thoughts and opinions are 100% honest and our own.
Thank you for visiting today! If you found this encouraging or informative, please connect with us on Instagram or TikTok.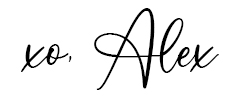 Sign up for our monthly newsletter for updates and more. We promise we won't spam you! Feel free to unsubscribe anytime.
If you're a brand and want to work with us, please visit this page to get in touch.