Reading Time:
6
minutes
Updated: 6/24/2022 | Sustainable Travel Tips!
Traveling is one of the most rewarding and enriching experiences. I work so that I can travel and explore the world. Travel has become more affordable and people come from everywhere to see our most treasured monuments and create memorable experiences.
However, travel can also be very wasteful. We are taken away from our daily routines and often use more resources than we normally do when traveling. Luckily, there are ways you can curb your waste and make your travels more eco-friendly.
Here are some tips on how we travel more sustainably. Apply these tips to your travel habits and help preserve our world for future generations.
Sustainable Travel Tips
#1 Ditch Single-Use Plastics
This is probably my most useful tip for travelers. Single-use plastics are terrible for our environment. Plastic products immediately end up in landfills and take over 500 years to break down.
That means our great great great great great great grandchildren will be experiencing the effects of plastic waste.
I put together a little sustainable travel kit that I think would be useful for you too. It includes commonly used items that are typically made with single-use plastics: a silicone bowl/plate, cup, straw, tote bag, and utensils.
I store my straw and utensils in my cup when not in use. To clean my kit, I use bar soap to lather, rinse and wipe dry. Soap bars eliminate the use of liquid dish soap, which still requires the use of single-use plastics.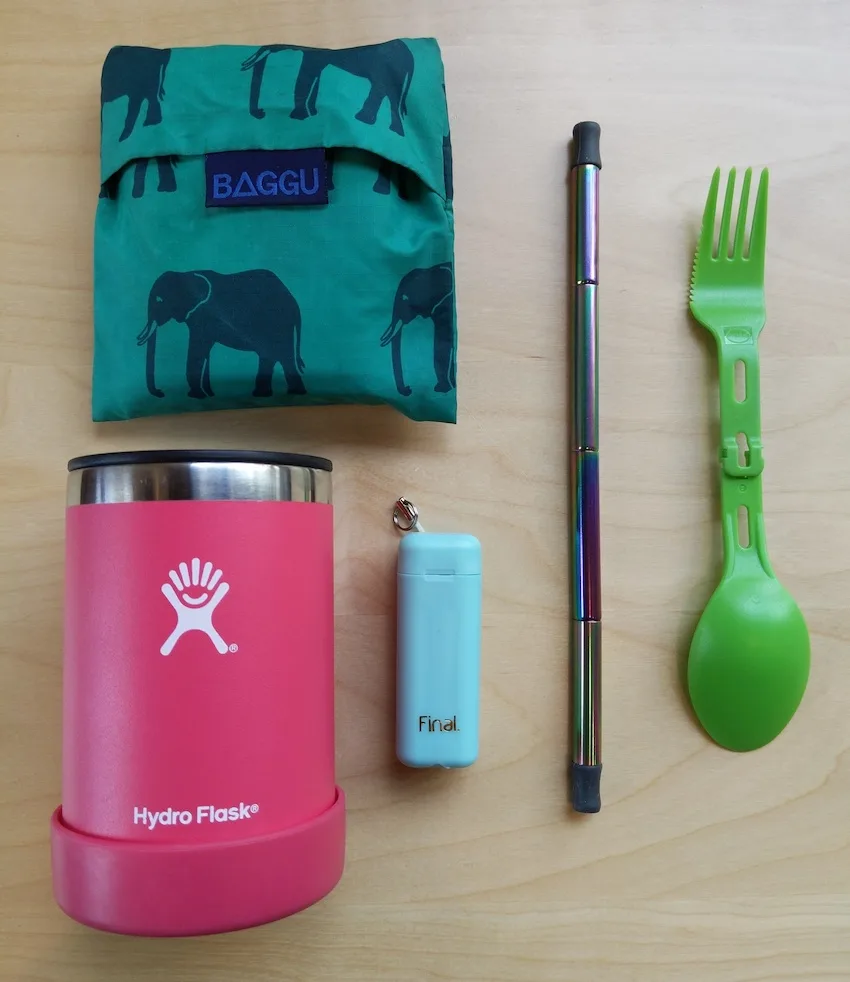 Here's what's in our sustainable travel kit:
Related: Best Non-Toxic and Sulfate Free Shampoo Bars + Tips
https://www.instagram.com/p/BxHxJQAhXtY/
#2 Opt to Not Clean Your Room Everyday
When staying at a hotel or somewhere with daily housekeeping service, opt out of daily room cleaning. I prefer to have our room cleaned upon checkout.
Don't forget to tip the housekeeper appropriately!
#3 Share Your Space
You can also stay in a hostel where you share a single room with strangers who may potentially become travel friends.
Hostels maximize the use of rooms and beds and are usually much cheaper too. It's great for solo travelers as well as couples.
#4 Opt for Camping Outdoors
Not only is camping cheaper than staying in hotels, but camping is also more sustainable! You use fewer resources and all that is needed is a lightweight travel tent and sleeping bag. We prefer to get our equipment from REI.
#5 Choose Eco-Friendly Destinations
Eco-friendly destinations offer more sustainable practices that in turn help to preserve the natural habitat around them. Destinations such as Belize, Bali and Costa Rica have highly-sustainable practices and resorts.
Related: Travel Guide to Costa Rica
#6 Opt for the Train, Bus, Bike or WALK
When hopping from one city to the next, opt for taking the train, bus or bike. You can rent a bike or buy a cheap bus ticket. Trains can be expensive depending on where you're going and when you buy your tickets, but it's a great way to travel slower and see the countryside.
When traveling around the city, opt to bike, walk or use public transportation. Taxis and rideshares, such as Uber and Lyft, can be expensive and add up quickly.
Related: Top 5 Eco-Friendly Ways to Get Around While Traveling
#7 Avoid Cruises
Cruises are very wasteful. All-inclusive cruises may sound very appealing, but they're bad for the environment.
Cruise ships dump vast amounts of raw sewage and other harmful wastes into some of the most pristine parts of our oceans every day.
Each day a cruise ship generates as much as:
30,000 gallons of sewage,
255,000 gallons of dirty water from shower, sinks, laundries and dishwashers, as well as hazardous chemicals from photo processing, dry cleaning and industrial cleaning products;
7,000 gallons of oily bilge water; and smokestack and exhaust emissions equivalent to 12,000 cars.
I've seen cruises throw out tons of food that expire as well as trash left by cruise goers. I recommend opting for more sustainable cruises such as Oceania Cruises and Regent Seven Seas Cruises (RSSC) which have both eliminated single-use plastics!
#8 Stay in One Place
Travel slow and stay in one place when you travel. Moving around requires more use of resources and money. It's much cheaper to travel slower.
#9 Choose Souvenirs Wisely
When buying souvenirs, make sure you're buying local and sustainably. I prefer to support artists and attempt to collect artwork when I travel.
One of my favorite souvenirs are photos from my phone. Make sure you backup your images when connected to WiFi in case anything were to happen to your mobile device.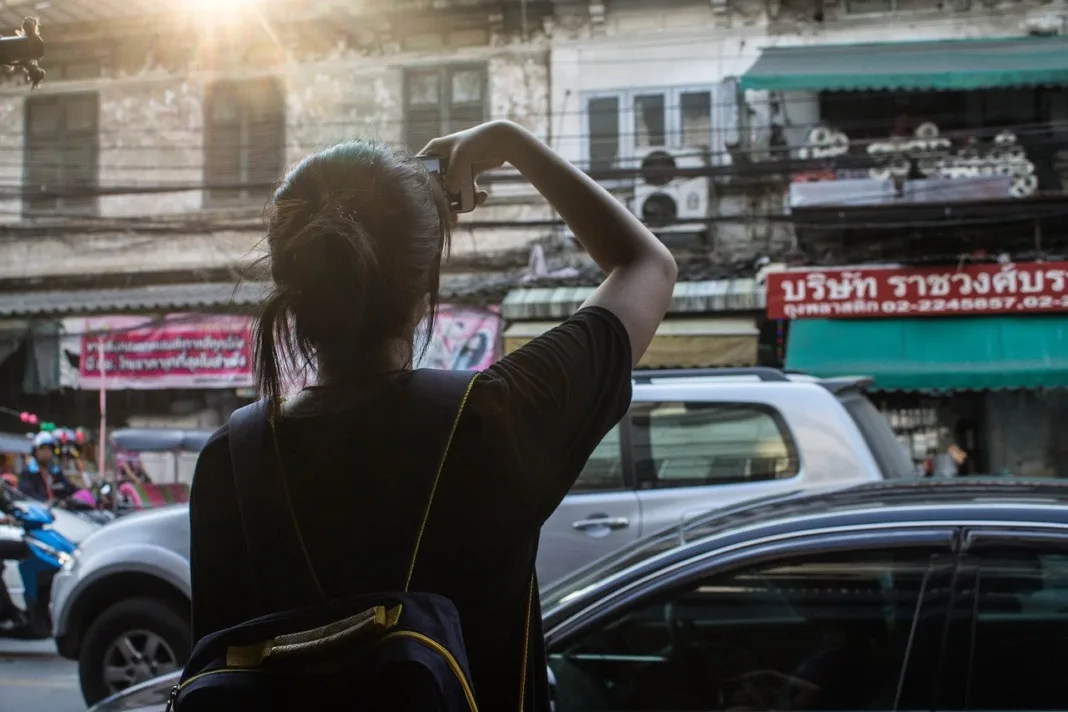 #10 Buy Used
Consider buying used when traveling. Buying new items for your travel needs is not only expensive, it's also potentially wasteful if you do not use your purchases. Consider buying used carry-on luggage or travel backpacks.
I recycle fashion and buy clothing at Goodwill for only $1.79 on Mondays. It's also a great practice to donate what you're not wearing and replace it with new used purchases when you visit the thrift store.
#11 Don't Eat Meat
Meat takes longer to produce, so it's less sustainable. Avoid eating beef when you can and in small amounts when you do (a fist sized amount per week is recommended). Opt for vegetarian and vegan options when you can.
Consider traveling to countries where vegan and vegetarian food is plentiful if you do not eat meat.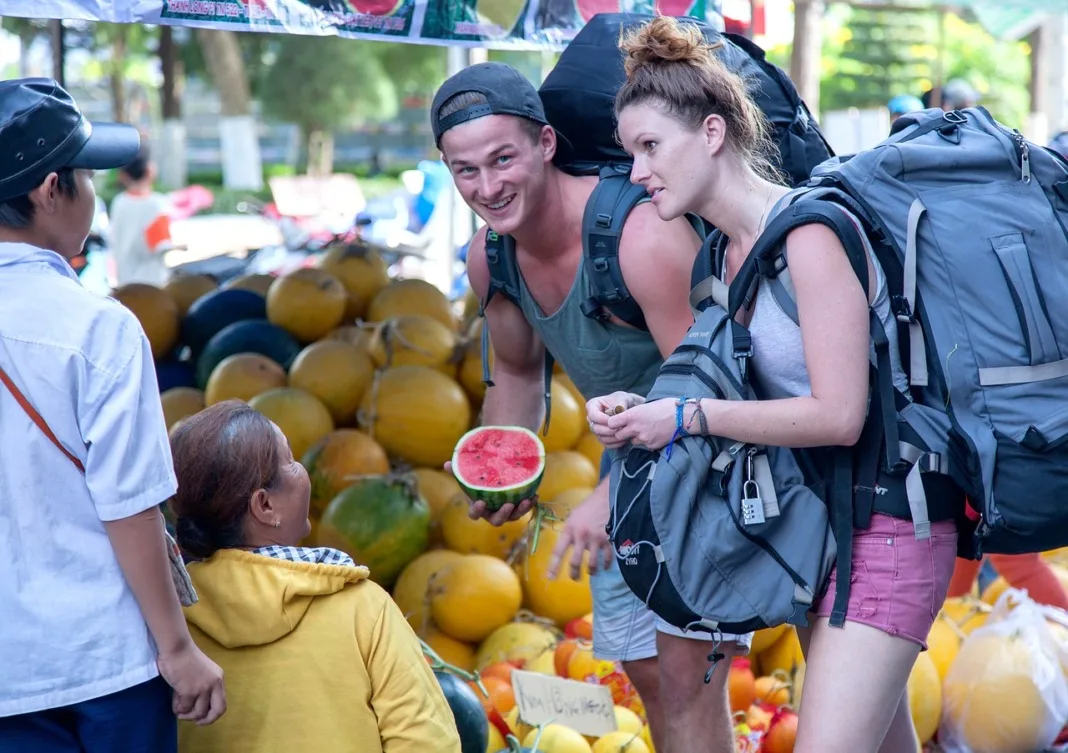 #12 Make it Digital
Instead of carrying around paper documents and files, transform all your papers and important documents into digital copies. I keep a copy of my driver's license, passport and birth certificate in my Google Drive. Keep it secure and protect yourself from identity theft.
#13 Pack Light
Packing light forces you to bring only what you need. This is a great habit to practice because then it extends into other parts of you life. You'll have to decide between wanting something and actually needing something.
When traveling with a backpack, I am forced to change my mind on lots of purchases because the items will not fit in my bags. This also saves me money and prevents me from spending impulsively.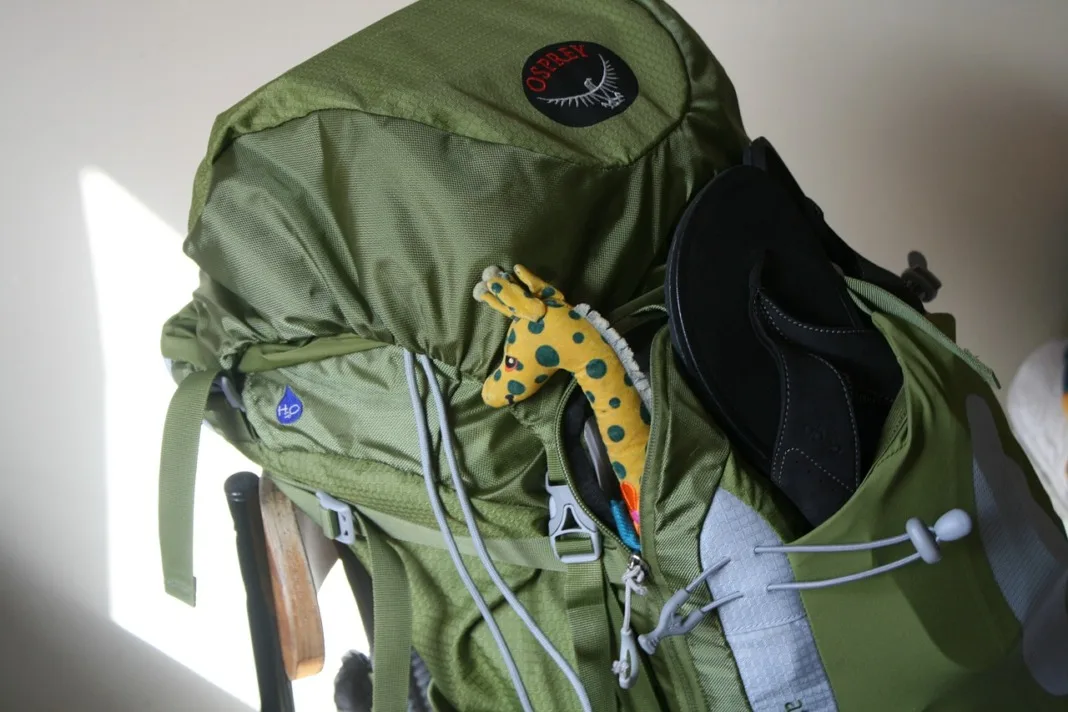 #14 Eat Local
Avoid chain restaurants and opt to eat from the local businesses. Find sustainable restaurants that source locally. Do your research and don't be afraid to ask locals for recommendations before you dine out. Some places can be tourist traps.
When dining locally, try to make a reservation so that you are not stuck eating somewhere you didn't plan on. Our rule of thumb is to book reservations at least 2 weeks prior to dining there.
#15 Do Free Things
Did you know you don't have to pay in order to see everything? Tourist attractions are cool to check off your bucket list, but think about whether you want to pay that ticket to go inside. Seeing a monument from the outside is just as exciting too. It's also cheaper!
Other free activities include hiking and waterfall chasing.
#16 Verify if an Animal Tourism Operation is HUMANE
Animal tourism has become a huge thing in recent years. Some people love to take photos while riding or hugging exotic animals as part of the travel experience. It's important to check for how humane and sustainable an animal tourism operation is prior to booking.
Here are some tips you should follow prior to hopping on an animal for a ride.
Final Thoughts
We hope you found our sustainable travel list helpful. We love to travel as sustainably as possible and realize that we shouldn't beat ourselves up when we indulge every now and then.
Sustainability is a choice and is 100% possible to do. Apply some of these practices and see how it transforms your travel experience.
What are some of the sustainable practices you are committed to when traveling? We'd love to hear about them in the comments section of this post!
If you liked this post, please consider sharing it on Pinterest! When you share it we can all travel more sustainably.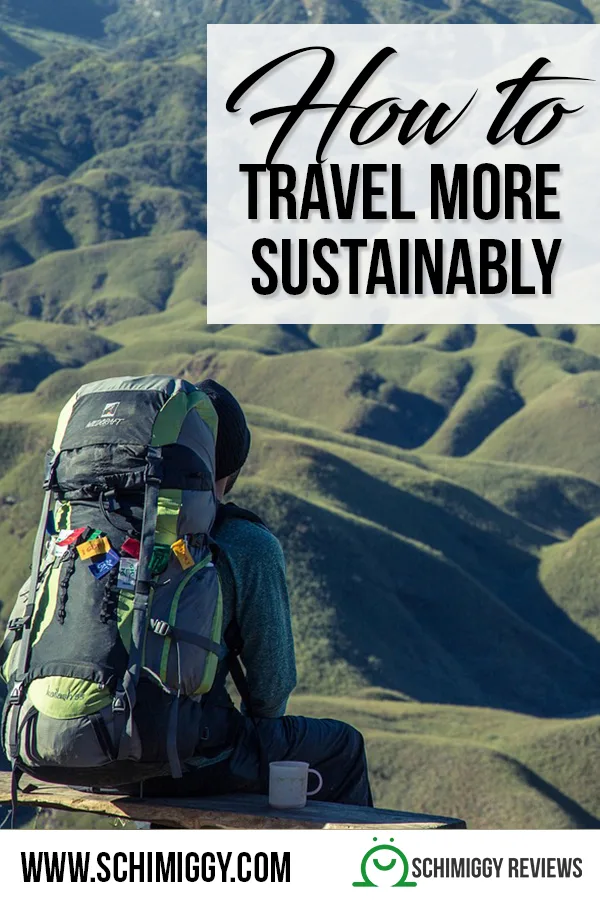 Resources
https://sustainabletourism.net/case-studies/companies-and-organizations/cruise-ships/
---
Thank you for visiting today! If you found this encouraging or informative, please connect with us on Instagram, Youtube, Pinterest, Facebook or Twitter. We'd love to meet you!
Sign-up for our monthly newsletter for updates and more. We promise we won't spam you! Feel free to unsubscribe anytime.
For more fitness fashion discounts and offers, please visit our Fitness Instructor Discounts + Brands Directory or favorite brands coupon codes list.
If you're a brand and want to submit a product for us to review, please use this form to get in touch.
This site uses affiliate links. Clicking on or purchasing via an affiliate link may result in commissions for us which help keep the content flowing and lights on at Schimiggy Reviews. You may read more about this in our privacy policy.