Reading Time:
3
minutes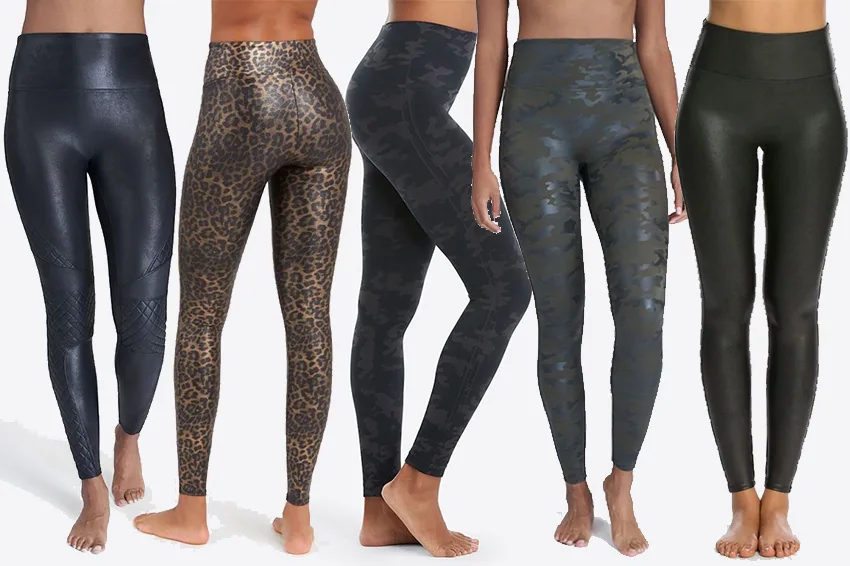 There's no doubt. We LOVE SPANX over here at Schimiggy Reviews. SPANX makes shapewear that smooths our any wrinkles, bumps and creases that your body throws your way.
Here are the best leggings to buy at SPANX, as chosen by readers like you!
#1 Faux Leather Leggings ($98)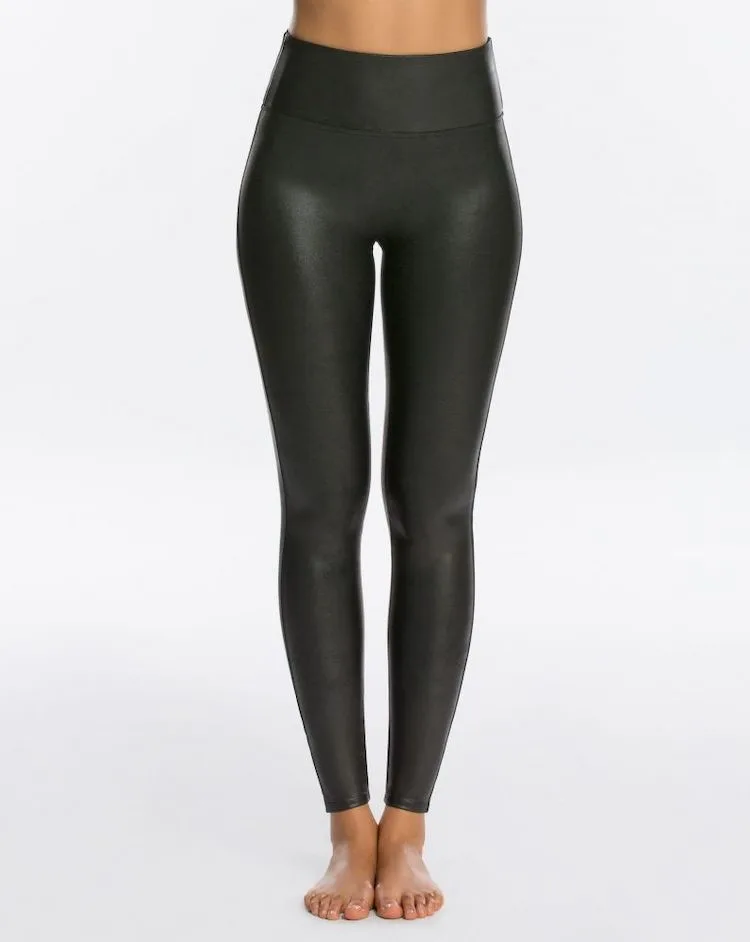 The Original Faux Leather Leggings by SPANX is a staple in any closet. It instantly transforms your outfit and goes with just about anything. Wear it with a t-shirt and jeans or an oversized sweater and you're set for the day.
Read our SPANX faux leather leggings review.>>
#2 EcoCare Seamless Camo Leggings ($68)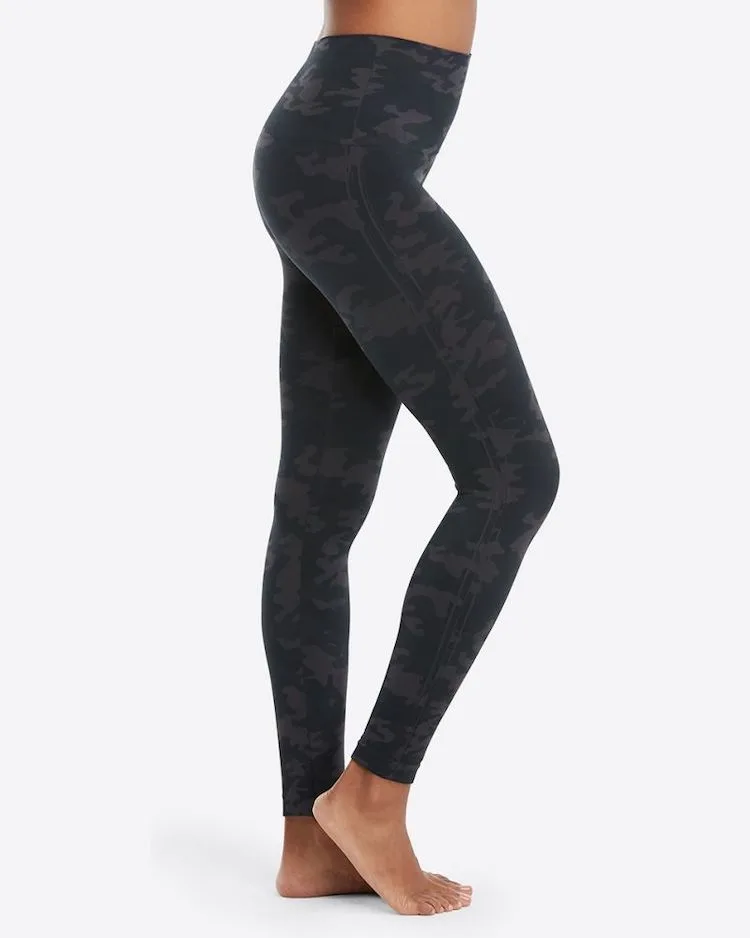 The EcoCare seamless leggings (formerly known as the Look at Me Now leggings) come in many colors, prints and even a tall waistband option.
The seamless fabric offers a decent amount of compression and is super lightweight and easy to care for.
For a simple, basic legging, you'll love this style.
#3 Faux Leather Quilted Leggings ($110)
SPANX quilted faux leather leggings are a great way to introduce the subtle pattern to your outfit. We love the accents on the knees, thighs and calves. It gives your legs a bit of edge without overdoing it.
#4 Ankle Skinny Jeans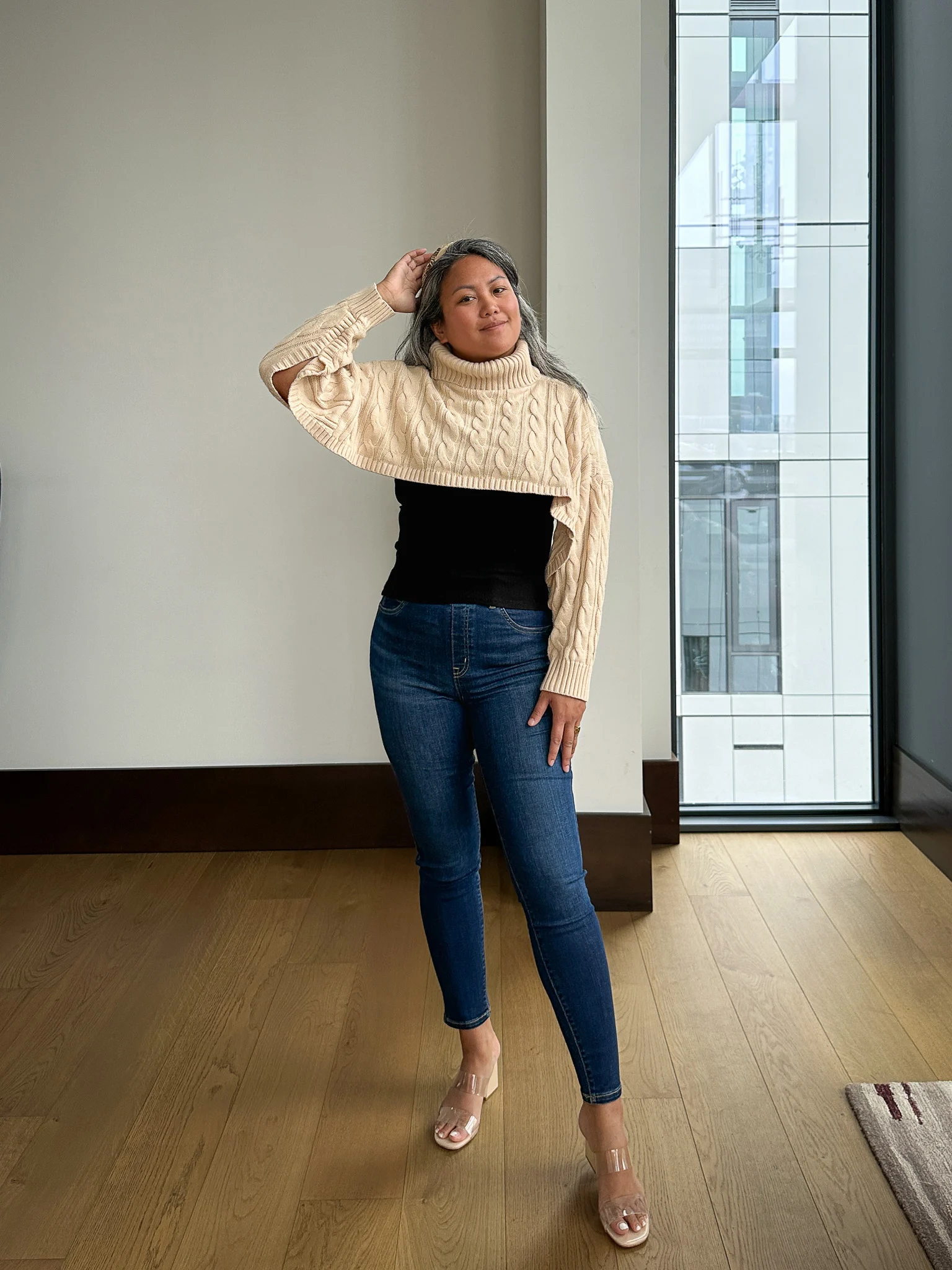 We are obsessed with SPANX's ankle skinny jeans! They're the perfect pair of denim because they're stretchy and super figure-flattering.
They are super timeless and super supportive at the same time.
#5 Perfect Mini Skirt ($128)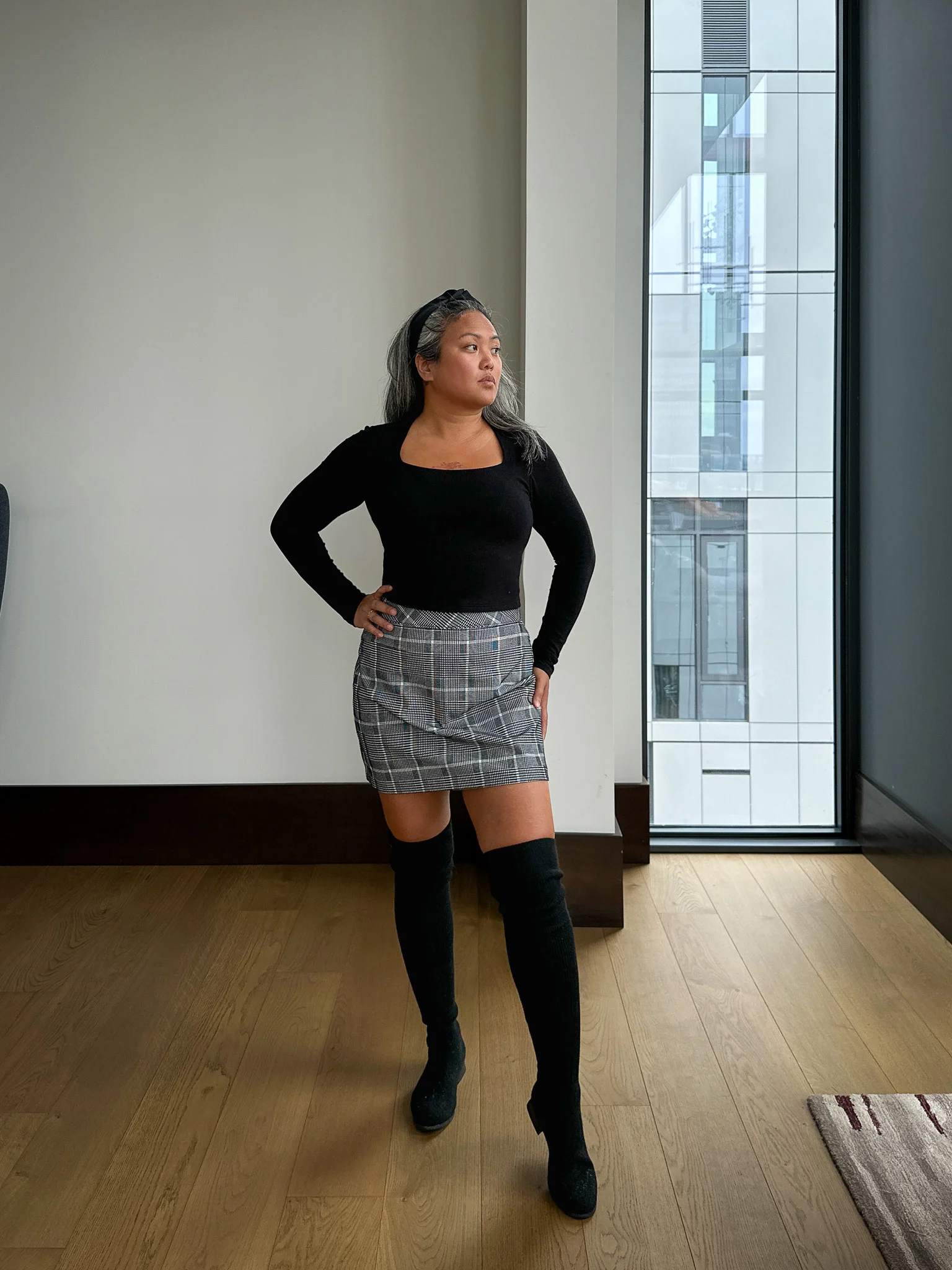 SPANX's Perfect Mini Skirt is AMAZING. It has compressive built-in shorts and 17″ length. Fall outfitting has never been easier.
#5 Faux Leather Moto Leggings ($110)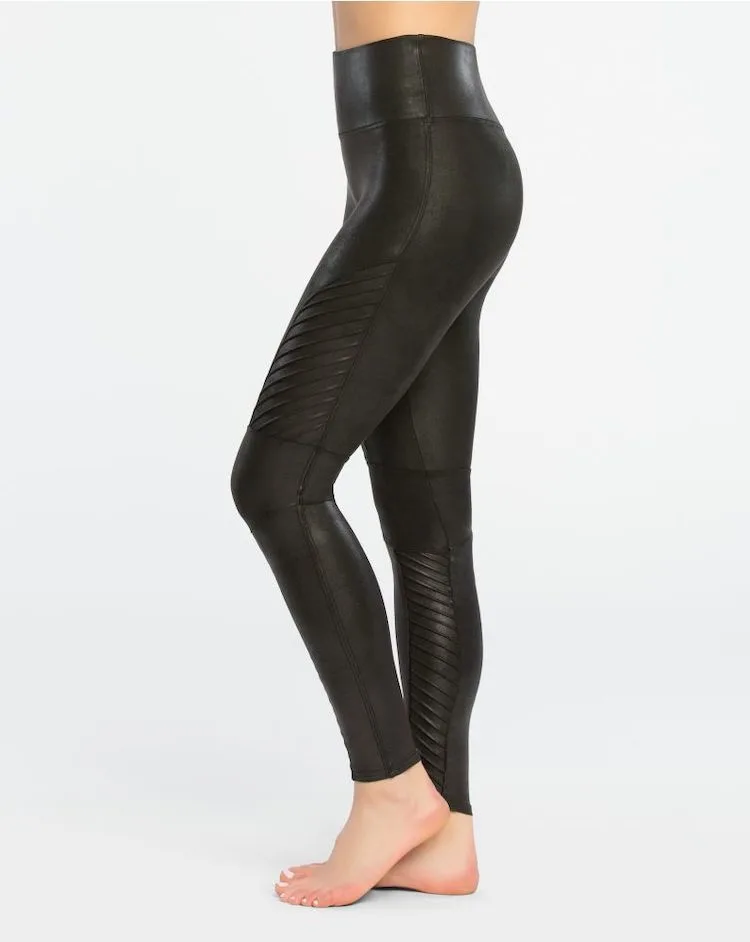 The Faux Leather Moto legging has contrasting panels with moto piping. Wear it with a moto jacket or under your favorite tunic.
#6 Booty Boost Leggings ($98)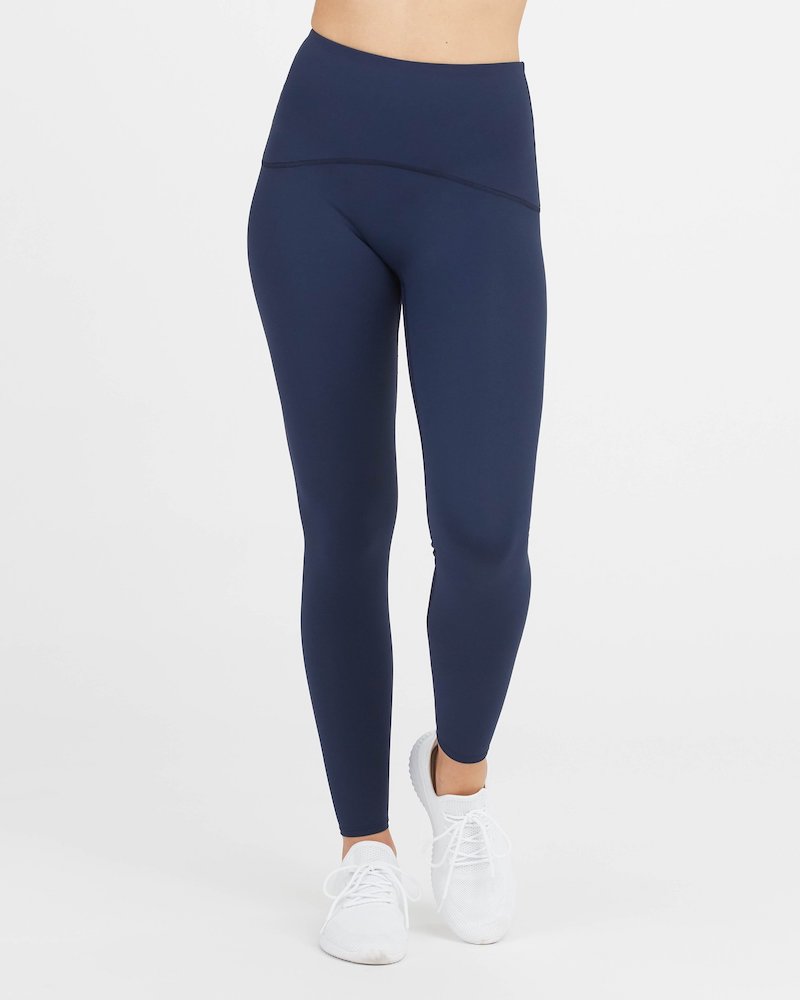 The Booty Boost Leggings are SPANX's take on activewear leggings.
They come in various lengths (long, knee, 7/8, and shorts) and have even come in prints.
#8 Stretch Twill Cropped Wide Leg Pant ($128)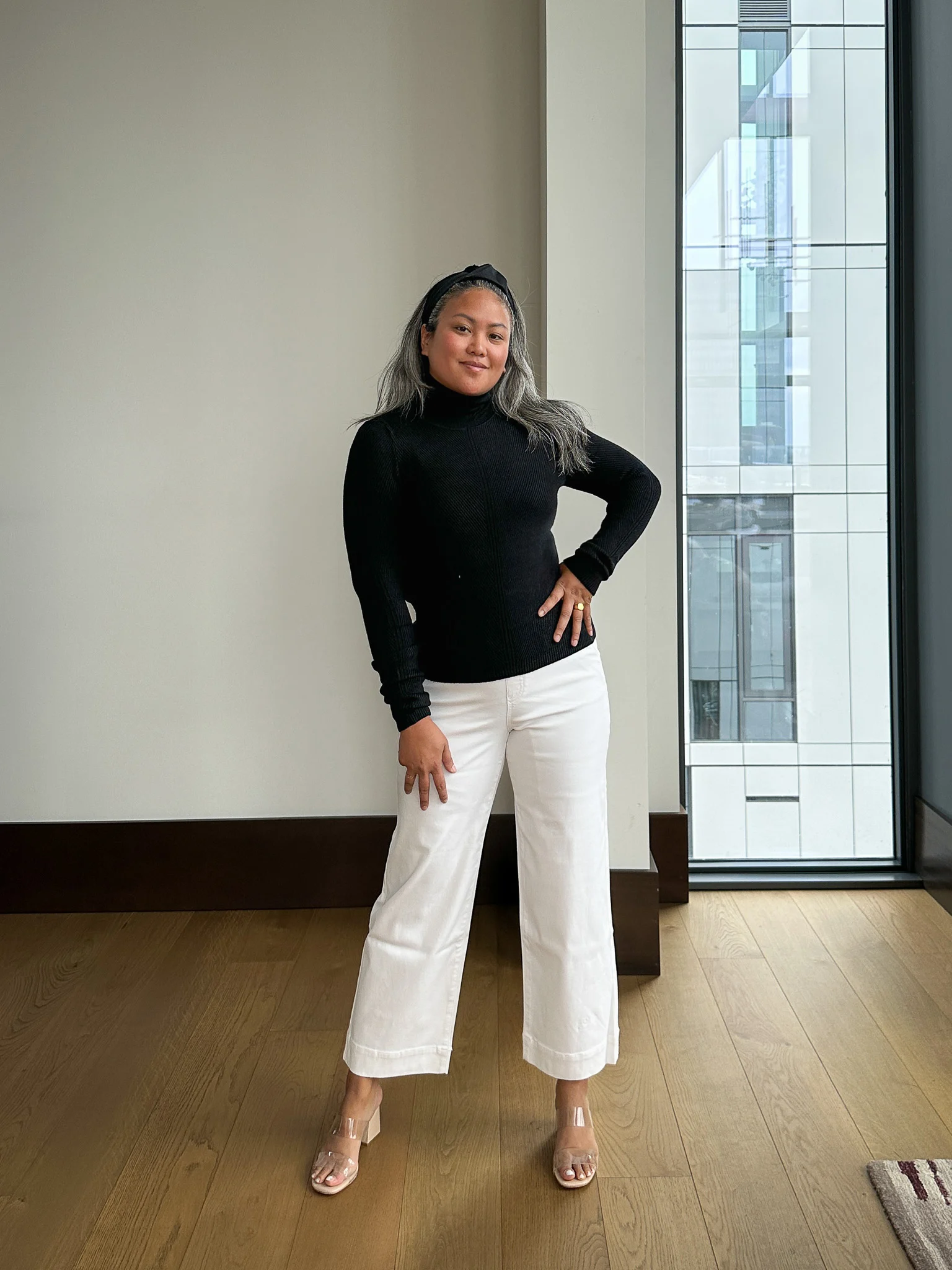 SPANX's Stretch Twill Cropped Wide Leg Pant is the best thing to happen to my closet. We LOVE a chic wide-leg pant that fits perfectly.
Here are some ways we've style SPANX leggings, jeggings and skirts for Fall.
View this post on Instagram
SPANX Coupon Code
And don't leave yet! Visit this link for a 15% off SPANX coupon code valid on your first purchase. Enjoy free shipping on orders over $75.
Shop This Post

Did you enjoy this roundup? Please share this with someone who loves fashion. Thanks for your support!
Thank you for visiting today! If you found this encouraging or informative, please connect with us on Instagram or TikTok.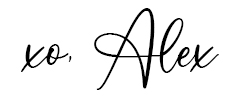 Sign up for our monthly newsletter for updates and more. We promise we won't spam you! Feel free to unsubscribe anytime.
If you're a brand and want to work with us, please visit this page to get in touch.