Reading Time:
7
minutes
Updated: 2/6/2023 | What to Wear in Italy Packing List
Italy is a fashionable country, so regardless of when you visit, you want to look put together. If you have designer items, you'll definitely want to bring them out on this trip!
Early autumn in Italy is the best time to visit as temperatures are pleasant and the crowds of tourists have dwindled.
Our goal for creating this packing list guide is to help you best prepare for your trip as well as look fashionable for this fashion destination of the world.
Check the Weather in Italy First
Italy enjoys a full four seasons. The climates also vary a lot from city to city and north to south of Italy. The season in which you visit Italy is dependent on when you go and where you go in Italy.
We recommend checking the weather one week prior to packing for your trip to Italy. This is the best way you'll get an idea about what the weather is going to be like in Italy.
Spring: This is a great time to visit Italy. You may experience frequent rain showers. Average temperatures vary between 60°F and 75°F (16°C and 24°C).
Summer: Summer in Italy is hot and humid! The mountains in the North will be super comfortable, while everything south will be warm and perfect for visiting the coastline and beaches. The average temperatures vary between 77°F and 86°F (25°C and 30°C)
Fall: This is our favorite time to visit Italy! We also think it's the easiest to pack for. You'll get warm sunny days and cool evenings. Temperatures vary between 65°F and 80°F (16°C and 24°C).
Winter: Central Italy has cool days and nights in the winter. In the North, there will be snowfall and very cold temperatures. Rain is very common during this season. The average temperature ranges between 50°F and 55°F (10°C and 13°C).
Packing List for Italy
Here is our complete packing list of what you should bring with you to Italy when it is more temperate. We like to visit during Spring, Summer, and Fall and typically find that we can wear the same type of apparel in various regions of Italy.
Related: See all our Italy outfits for inspiration on our Pinterest board.
I. Clothing
Dresses – You can never have too many dresses. But if you need to limit yourself, bring at most 3 dresses that are comfortable, stylish, and pack well. We love to bring a flowy sundress, a slip dress (because they compact easily), and another dress that will impress the crowds (think puffy sleeve princess dresses). We can never resist a pretty flowy dress that looks dreamy against Italy's beautiful landscapes. See our Best Pretty Dresses for Travel article for some major dress inspiration.
Tops – 2 tank tops, 2 crop tops, 1 blouse, 1 long sleeve
1 Bodysuit – Bring at least one bodysuit that you can wear with skirts, shorts, and pants. They're super versatile. We like bodysuits from Kitty Gains and Cupshe.
3 Shorts – Make one of the shorts you bring denim shorts as they take up a lot of space and are heavy. We like to bring two other shorts made with synthetic material that is breathable.
2 Pants – We typically bring one wide-legged pair of pants and one more fitted pair of pants or crops. We love wearing bright colored pants when traveling because they look great and stand out in photos.
1 pair of Jeans -If you have to bring a pair of jeans, we recommend our favorite travel jeans by Aviator. They're lightweight, offer a lot of movement, and have a hidden pocket for all your important documents. They run true to size and can be custom hemmed prior to delivery.
1-2 Skirt(s) – We LOVE a good wrap skirt that can be worn with a bodysuit or swimsuit for a complete look. Check out wrap skirts from Summersalt and VICI Collective. We also bring a maxi skirt to wear with crop tops.
1 Jumpsuit – We like jumpsuits by Buddha Pants because they pack into their own pocket and are great for traveling.
Activewear: We like to bring a few active crop tops and a pair of leggings. Leggings also make great plane pants!
Swimwear – We typically like to bring one one-piece and two bikinis.
Cover-up – Bring a cover-up dress, kimono, shawl, or poncho. We like cover-ups by Cupshe.
Pajamas: A cute set of pajamas to wear when it's bedtime!
II. Accessories
Hats! We like to bring a wide brim hat and baseball cap with us when we travel. San Diego Hat Company makes very packable hats that are great for traveling.
Backpack – We love a good mini backpack for traveling!
Fanny Pack – We like to carry this fanny pack by lululemon. If you're male, we highly recommend bringing a packable fanny pack from Trendhim.
Sunglasses – Our favorite sunglasses to wear are Quay hands down. They're affordable, so you won't regret losing them. They also have tons of on-trend styles to match all your outfits.
Headbands
Scarves
Pareos/Sarongs
Jewelry
Packable Rain Poncho/Jacket: You never know when it will rain in Italy. I've been there in both Spring and Fall when it rained heavily. I opt for a packable jacket such as this convertible fanny pack rain jacket from Northern Reflections.
Shoes: We like shoes that pack flat into our luggage. The shoes we prefer are typically lightweight and easy to flatten in your luggage. Brands like VIVAIA are great! Their shoes are also made from used water bottles! With flat shoes, we can typically bring 3-4 pairs so that we have different styles and colors to choose from. Handmade Italian shoes are also a great idea when you're dressing for Italy!
III. Technology + Gear
A reliable Carry-On Suitcase: We travel in a carry-on. Always. See our article on how to pack for a long trip with only a carry on to see how you can travel ligth too!
Travel Backpack: If rolling luggage is not your thing, you may want to consider travel luggage. We like the PAKT backpack which is AMAZING functional. Read our PAKT Travel Backpack review here.
Portable Bluetooth Speaker: We love this Go Bluetooth speaker by JBL that can be hooked onto anything using a carabiner.
Carabiner: To hook your water bottle, speaker, and whatever else to your purse or backpack. We never travel without it.
Wireless Earphone/Ear Buds: We love our Jaybird Vista 3 wireless earphones, which have a 24-hour battery life!
Collapsible Water Bottle: Stojo makes awesome water bottles that collapse into small puck-sized discs.
Neck pillow
Compact travel umbrella to provide shade in hot and sunny destinations.
Laundry Detergent Sheets: We do our laundry at least once or twice during a month-long trip. Laundry sheets are flat and pack really well. See our top picks for laundry sheets here.
Camera + Lenses: We always pack our digital camera to capture our travels.
Related: Unique Travel Gear You Didn't Know You Needed
If you found our packing list for Italy helpful, please share it on Pinterest. Thanks for your support!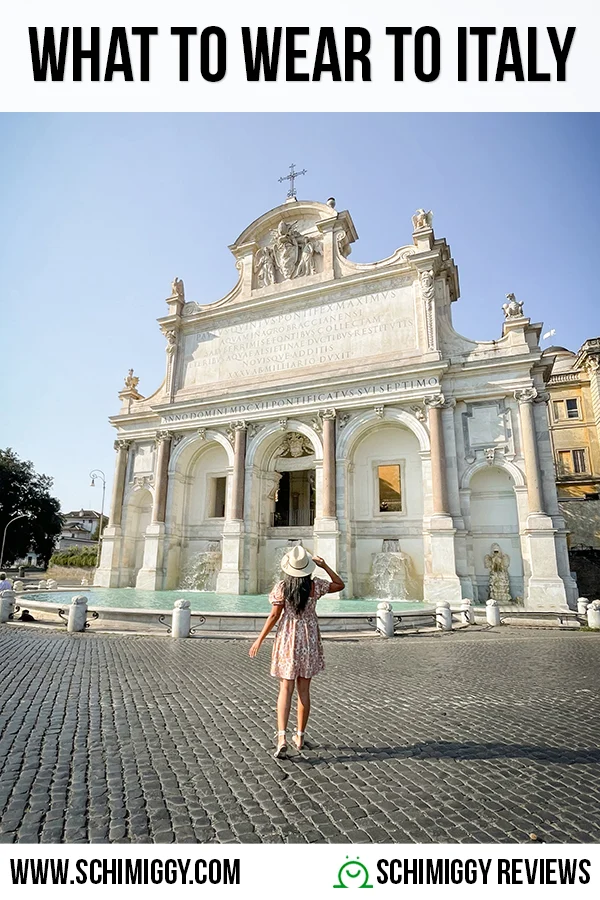 Thank you for visiting today! If you found this encouraging or informative, please connect with us on Instagram or TikTok.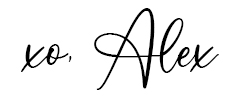 Sign up for our monthly newsletter for updates and more. We promise we won't spam you! Feel free to unsubscribe anytime.
If you're a brand and want to work with us, please visit this page to get in touch.