Reading Time:
5
minutes
Updated: 3/13/2023 | How to Make Hot Pot at Home
What is Hot Pot?
Hot pot is a Chinese dish that is often shared among families and friends. Raw meats and veggies are cooked in a broth and then served in individual bowls at the dinner table.
Families or friends often sit in a circular table setting and people share the responsibility of cooking the hot pot items.
Hot pot is typically enjoyed in restaurants where you can opt for an all-you-can-eat (AYCE) option or a la carte and buy ingredients separately.
Different cultures have their own rendition of what hot pot and you should give those a try too! Vietnamese call their hot pot Lẩu (pronounced low) and is very similar to Thai hot pot in that the broth is tangy and savory and often cooked with seafood and fresh vegetables.
Regardless, hot pot is a great way to eat a lot of meats and veggies and spend time with family. It's also a great way to stay warm during cold winter months.
Here is a guide on how to make hot pot at home. We'll go over the tools you need and what ingredients you'll need to have a successful hot pot session!
What Tools Do I Need?
There are two ways to cook hot pot at home. You can use an electric skillet/hot pot (which we highly recommend) or buy separate equipment to create your hot pot setup using butane gas (see below).
The gas hot pot setup with separate equipment includes the following pieces:
Hot Pot – These pots typically come as a single pot or a divided pot (divided in half). Divided hot pots are great for groups of people where there are people who cannot eat spicy foods. It allows you to make one half of the pot spicy and the other half non-spicy.
Fuel for Stove (typically butane gas cans)
Additional items you'll need aside from the pot include:
What Goes Into a Hot Pot
You can easily find hot pot ingredients in your local Asian grocery store.
We like to shop at popular grocery stores such as H Mart or 99 Ranch Market. We also love shopping at Vietnamese grocery stores (Surprise! Because I am Vietnamese.) in Seattle, Washington. Viet Wah is our favorite place to shop, so finding something similar to this store in your neighborhood is a great place to buy hot pot ingredients.
Broth – We like to use broth packets that are typically sold at Asian grocery stores. They have different kinds such as regular bone broth, fish broth, Thai soup broth, and even super spicy Szechuan broth options. We like using concentrated soup bases by Little Sheep and H Mart has a great selection of hot pot soup bases near their meat section.
Raw Meats (FYI fresh meats are better than frozen, but they will be more expensive.)

Pork (we love freshly sliced pork because it is tender and the flavor seasons the hot pot soup really well)
Lamb
Brisket
Rib Ey
Cuttlefish
Squid
Octopus
Fish
Shrimp (whole or deshelled)
Chicken – when cooking chicken in hot pot, it's best to cut the meat into thin slices so that it cooks quickly. We like to buy chicken breast or boneless thighs to slice.

Fish Balls
Meat Balls (can be beef, pork, or shrimp)
Imitation Crab
Tofu (Different types include: soft, firm, fried, and tofu skin)
Veggies

Napa Cabbage
Chrysanthemum Leaves
Spinach
Broccoli (American or Chinese)
Bok Choy – Cut your bok choy in half prior to cooking.
Mushrooms – We prefer Enoki, King Oyster, Woodear, White button, and Shitake in our hot pot. It's best to slice and halve the mushrooms prior to cooking.
Baby Corn
Potatoes
Bamboo Shoots
Lotus Root (canned in water, not dried)
Pumpkin

Noodles (Options: udon, ramen, rice noodles, yam noodles, glass noodles)
Ingredients for Sauce
And lastly, you'll need to have dipping sauce! It's best to buy all the following ingredients and allow guests to mix and match what fits their flavor profile.
Use little spoons to scoop out different amounts of each ingredient to create a sauce to your liking.
Sesame paste
Soy sauce
Vinegar (white or black)
Cilantro
Minced Garlic
Scallion/Green Onions sliced
Sesame oil
Shacha sauce
Sriracha Sauce
Chili oil
Chive flower paste
Fermented bean curd
White pepper
XO sauce
Douchi
Minced Ginger
How to Assemble Your Hot Pot
This part is very easy!
If you have veggies, cut them up into bite-sized pieces. Many veggies will shrink in the soup, so don't worry if you think a cut of veggies is too big. You can always bite it into smaller pieces after they are cooked.
If you have thick cuts of meat, slice them into thin pieces (1/4 thick or thinner if possible). I like to ask the butcher at most grocery stores to thinly slice meats for me since they have the equipment readily available.
Once your meats and veggies are cut, plate them nicely on a large plate. We like to keep our meats separate from our veggies.
Take your hot pot setup to the dining table and prepare the soup as instructed on the package. Spicy broths will typically require you to cook the ingredients in the pot prior to adding stock or water. This allows the aroma from the spices to cook and activate.
Turn your hot pot onto medium heat and let it start to boil. Bring all your meats, veggies, plate ware, and utensils to the table. Once the broth starts bubbling, throw in the veggies and use the ladle and tongs to scoop out the ingredients when you are ready!
Related: If you love hot pot, you may also want to try our quick chicken and beef pho recipe.
Additional Tips
If your broth levels get low, add chicken, beef, or vegetable stock to revive your soup.
Save your leftovers (including the soup for additional soup meals throughout the week. I also like to take the ingredients and add them to my instant ramen when I am hungry and want a quick snack.
Hot pot can be a lot of food for a single diner, but it is possible! Just portion your ingredients appropriately and enjoy.
If hygiene is an issue for you, you can ask your guests to use the tongs and ladles to remove food into their bowls. Typically people grab ingredients from the hot pots with their own chopsticks.
If you found our how to make hot pot article helpful, please share it on Pinterest. Thanks for your support!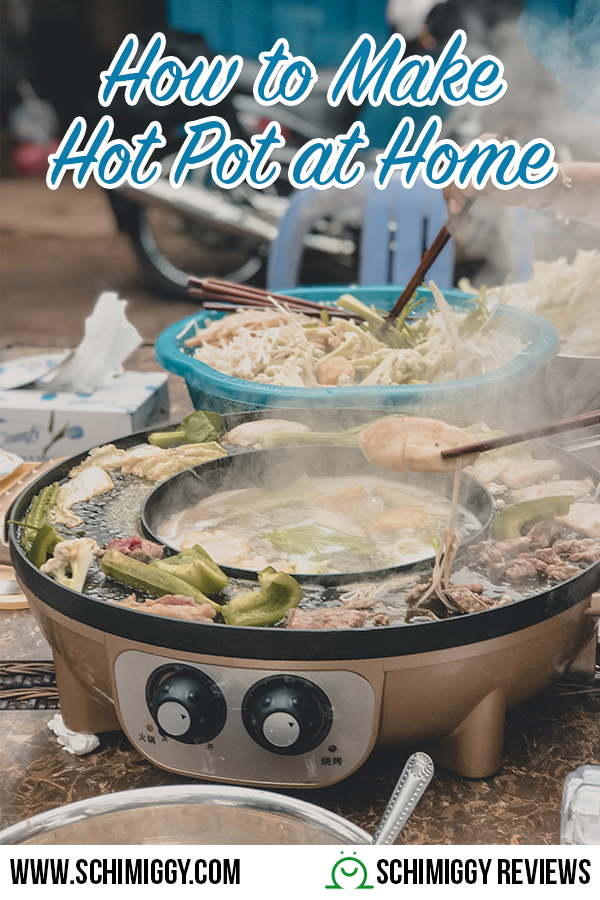 Thank you for visiting today! If you found this encouraging or informative, please connect with us on Instagram or TikTok.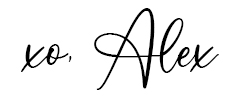 Sign up for our monthly newsletter for updates and more. We promise we won't spam you! Feel free to unsubscribe anytime.
If you're a brand and want to work with us, please visit this page to get in touch.