Pakt Travel Backpack
$295
Pros
Plastic Free Packaging
Water Resistant
Lifetime Guarantee
Padded Laptop Sleeve
Removable Fanny Pack
Carry-On Size
Comes in Green and Black
Dual Compartment Zip Around Structure
Cons
Expensive
Loose Side Straps
Reading Time:
5
minutes
Updated: 7/19/2022 | Pakt Review

About Pakt
The idea of Pakt was created by founder Malcolm Fontier in 2017. As a company, the Pakt team wanted to create the last travel bag you'll ever own.
As an Industrial designer, Malcolm created the Getaway bag which had been out of production for several years when it was featured in the 2016 documentary, Minimalism (by The Minimalists, Joshua Fields Millburn and Ryan Nicodemus).
After receiving hundreds of requests to bring it back, Malcolm and The Minimalists decided to collaborate on a new and improved version of the bag.
Pakt launched a successful crowdfunding campaign and turned PAKT into a reality in 2018.
In the Spring of 2018, Pakt launched their Pakt one design, which offered a duffel bag with multi-functionality, made to last, and is as sustainably manufactured as possible. Eventually, the Pakt Travel Backpack was created and disrupted the minimalist travel industry.
Pakt strives to inspire travelers to be more environmentally-conscious through their high-quality products that do not compromise the health of our fellow humans or the earth.
For a closer look at their environmental and socially responsible practices, check out their Transparency Report.
Pakt Review: Travel Backpack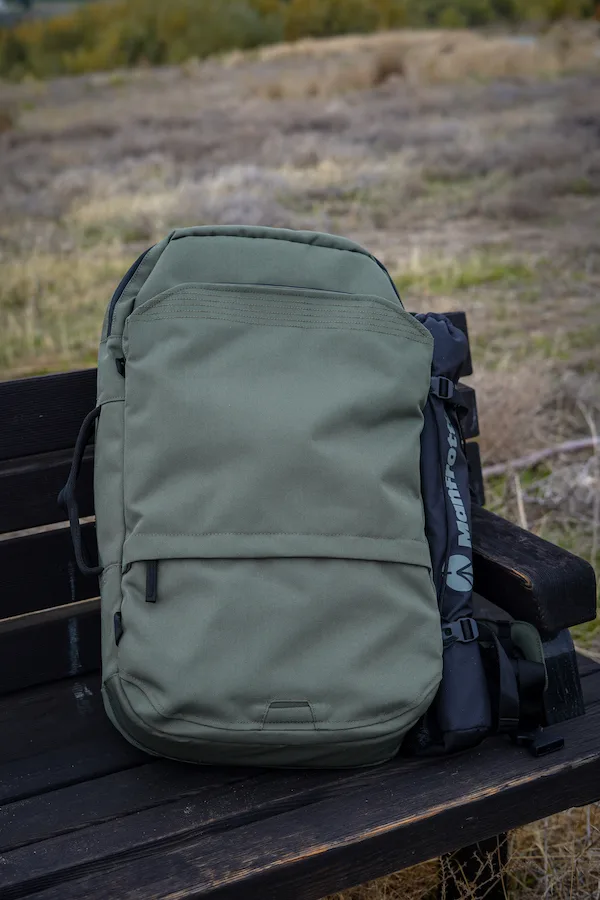 Prior to receiving my PAKT backpack, I was switching between the Patagonia Black Hole 40L duffel backpack ($139) and Osprey Porter 46 travel bag ($160).
While my Patagonia was lightweight, the single top-loading compartment made it very difficult to organize and find my belongings. The straps were also flimsy and would detach during wear.
I did appreciate that when not in use, the Patagonia bag folded into itself for compact storage. This feature is not available with the Pakt backpack. I eventually had to retire my Patagonia bag.
My Osprey Porter was super spacious, but the top-loading design still made it hard to find my belongings. The size was also very bulky when filled and this strained my back.
Luckily, we received the Pakt Backpack ($295) to review.
Upon receiving the backpack, I was surprised to see how light the package was. I opened the package and was stoked to find messages regarding their reduced environmental impact through their plastic free packaging.
Below we'll lay out the pros and cons of the Pakt travel backpack.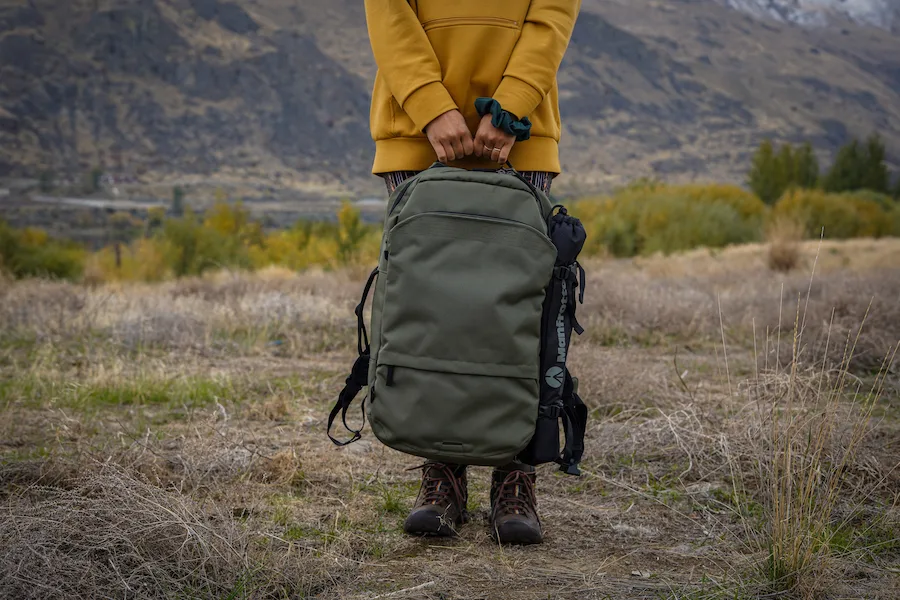 First, let's get the lowdown on the Pakt backpack. How is it built?
Product Specs
Dimensions: 21″ inches high, 12.6″ wide, 6.7″ deep
Capacity: 30 liters (1 cubic foot)
Weight: 4.5 pounds
Laptop Pocket: Up to 16″ inches
External Materials: 900D rPET
Internal Lining: 150d polyester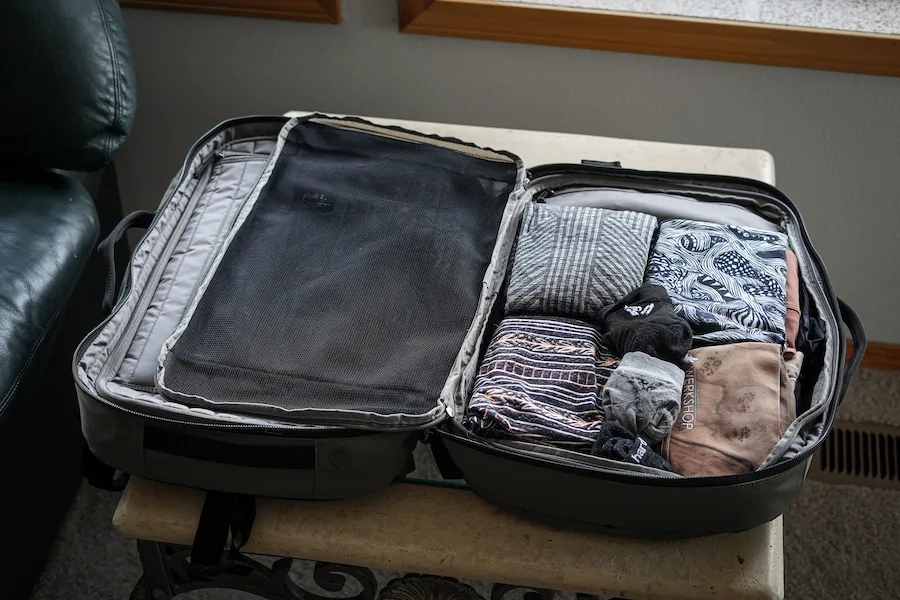 Pros of the Pakt Backpack
Lifetime Guarantee. They back their products 100%. Travel with peace of mind. If anything happens to your bag, send it in the get fixed or replaced at no cost to you.
Lightweight. The bag is only 4.5 lbs, which is the weight of my Manduka GRP yoga mat!
Minimalist design. This bag has so many compartments and is constructed in a way that makes accessing your belongings easy. You never have to open a pocket to access another pocket. Simple as that. The lay-flat dual compartment and zip-around construction make it look like an open book when unzipped. Sounds like a double entendre to me!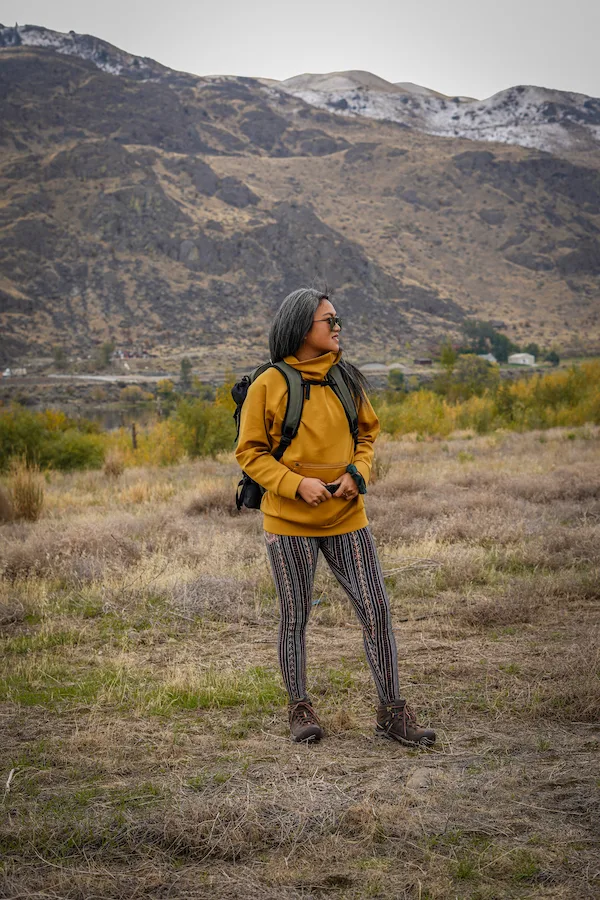 Carry-on sized. Small and compact enough to carry 7-10 days worth of clothing, toiletries, your electronics, shoes, tuck away into the overhead cabin or under a plane seat.
Available in black and green. Two colorways for you to choose from.
SO MANY POCKETS. There is a pocket for everything:

Padded inner pocket for your laptop and electronics (can hold up to a 15″ laptop + charger)
Inner pocket for toiletries
Two large front pockets
Three discreet posterior ones for important documents and belongings you don't want others to easily access
Side water bottle pocket

Water-resistant outer coating. Rain or shine, know that your backpack is prepared to handle it all.
Supportive chest and hip strap for comfortable wearing. The straps can be tucked away or removed when not in use. The straps are also padded and have adjustable load-bearing straps so you can comfortably carry it for prolonged periods of time without strain.
Removable fanny pack. The hip strap can be removed and transformed into a waist bag. As a fanny pack enthusiast (with over 20 fanny packs ????), this feature totally won me over.
Buckled side straps to hold your yoga mat, tripod, towel, hiking boots, coat, and anything you can imagine.
Luggage handle strap. Slip the backpack over your rolling suitcase. The handle strap is located on the back of the bag.
Lean production line. They keep their offerings small and purposeful so that you receive a very functional product without the unnecessary extras. Pakt constantly strives to reduce their environmental impact by only using what is needed and not overproducing.
Responsible supply chain. Pakt ensures their bags are produced under safe, fair, legal, and humane working conditions. They're also committed to becoming Climate Neutral Certified in 2021. It's a win-win for everyone!
100% Vegan materials made from rPET, a durable fabric made from single-use plastics.
Plastic-free packaging! Delivered in 100% plastic-free packaging! They even created SeaHive to help other retailers reduce and replace plastic materials in their packaging.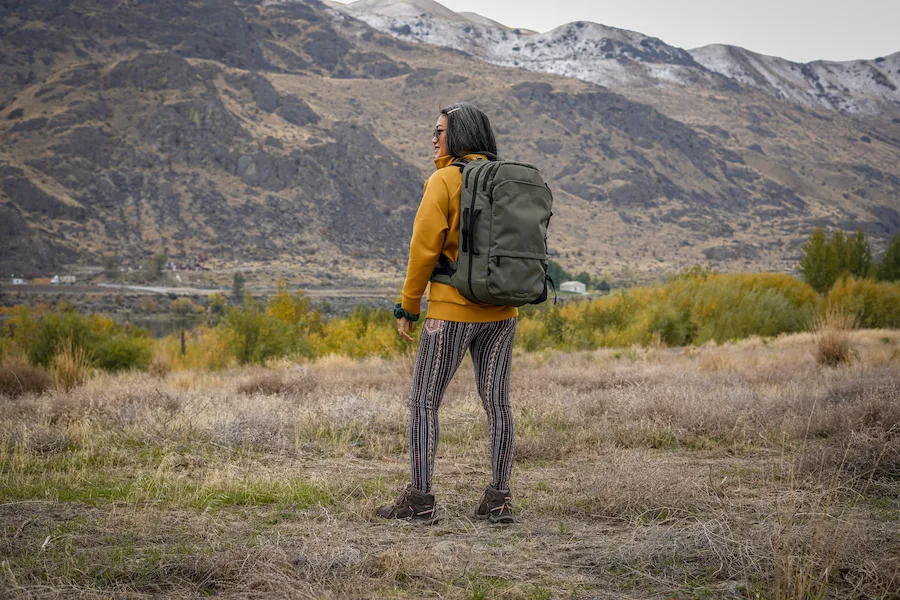 Cons of the PAKT Backpack
Expensive. One backpack will run you $295 USD. If you're wanting a deal, they offer occasional sales. Sign-up for their mailing list for deal and product announcements.
No compact storage option. The backpack size is pretty bulky, so it will take up a lot of room on your shelves when not in use.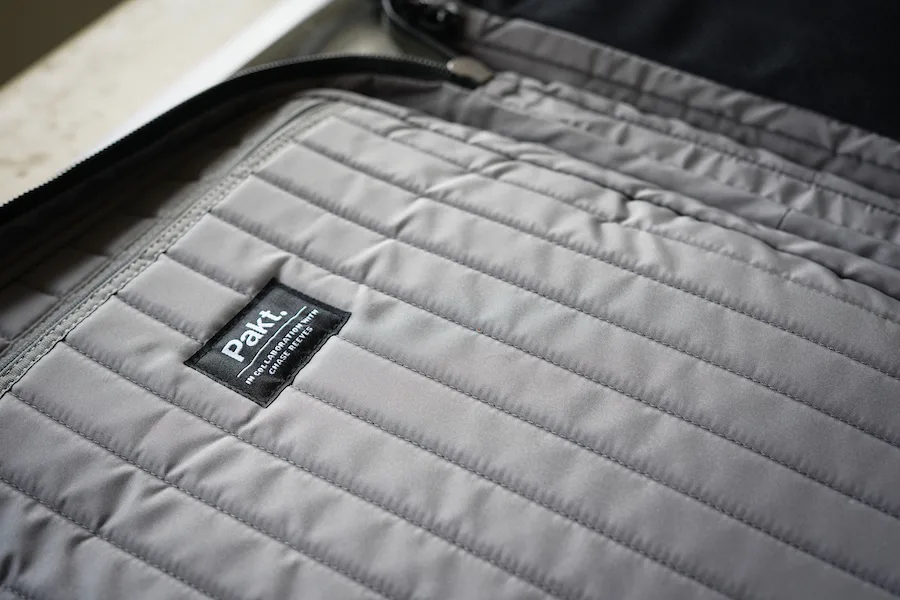 Should I Buy a Pakt Backpack?
We totally recommend getting a Pakt backpack.
If you want to travel quickly and efficiently, Pakt has many features that make traveling convenient and comfortable.
We also love the company's purpose behind making their products. They're transparent, strive to be as conscious as possible with their product line, and encourage traveling like a minimalist to reduce our impact on the environment.
They're truly a company that inspires. Their products are just an extension of their purpose.
Where to Buy Pakt Bags?
Did our Pakt review convince you to give them a try?
Buy Pakt bags directly from their website. Right now, Pakt products are 15% off! Hurry while supplies last!
Use code SCHIMIGGY5 for an additional 5% off your orders!
If you found our Pakt review helpful, please share it on Pinterest! Thank you!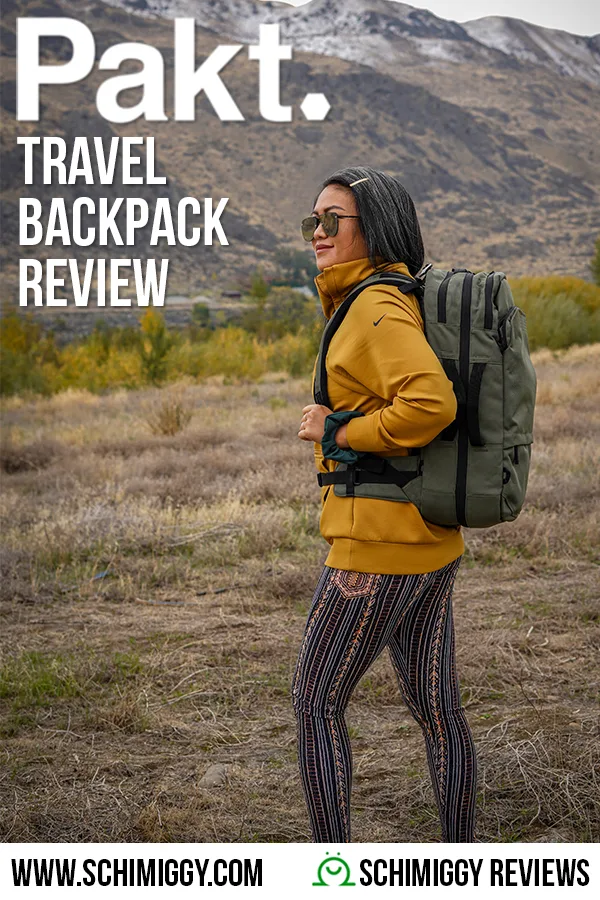 ---
Thank you for visiting today! If you found this encouraging or informative, please connect with us on Instagram, Youtube, Pinterest, Facebook or Twitter. We'd love to meet you!
Sign-up for our monthly newsletter for updates and more. We promise we won't spam you! Feel free to unsubscribe anytime.
For more fitness fashion discounts and offers, please visit our Fitness Instructor Discounts + Brands Directory or favorite brands coupon codes list.
If you're a brand and want to submit a product for us to review, please use this form to get in touch.
This site uses affiliate links. Clicking on or purchasing via an affiliate link may result in commissions for us which help keep the content flowing and lights on at Schimiggy Reviews. You may read more about this in our privacy policy.