Reading Time:
11
minutes
Updated: 10/8/2020 | lululemon Shopping Tips and Tricks
I've been buying lululemon for over 10 years. I've learned quite a bit after spending thousands of dollars on their merchandise.
I've even worked at lululemon for a season and during their 2016 warehouse sale in Seattle. It's a great place to work and their enthusiasm and goal-setting are infectious!
Not to mention you get to learn the ins and outs of the business as well as partake in the awesome employee discounts and wellness perks!
Here are some lululemon shopping tips and tricks I learned from working and shopping at lululemon for so long. I felt you, as a consumer, should know too! Think of this as like an FAQ lululemon page.
Let's get to it!
lululemon Shopping Tips and Tricks
#1 Free In-Store Hemming Service
It doesn't matter how old your lululemon is or where you got it from. If it's an authentic lululemon item, bring it in-store and get your item hemmed for FREE.
People typically hem leggings, jacket sleeves, and shirt and tank top hems. Hemming usually takes a few days up to an entire week depending on how busy their seamstresses are.
It's important to note that hemming will just SHORTEN a product. lululemon does not offer alterations, however, they will refer you to a seamstress if you need an alteration that goes beyond hemming.
lululemon educators will advise to NOT hemming the following products:
Mesh fabric because it can become warped.
Raw hems (like the Fast & Free Tights)
Hemming joggers because the pants will look drastically different (like culottes) and you will lose a cuff if there is one.
Seamless products because the hem will become a flat-locked seam and no longer "seamless."
Some stores offer in-store hemming stations, such a the Bellevue, Washington and Hub 18 New York City flagship stores.
If you decide to sell your lululemon later, make sure you disclose any alternations.
Also, no receipt is required for hemming services.
lululemon will also replace stitches and logos at no cost.
Related: How to Accurately Describe the Condition of Your lululemon Item
#2 Product Warranty and Free Repairs
Did you know lululemon stands by their product? The general rule is that if an item is less than 5 years old, lululemon will do their best to repair any manufacturer damages that occur to your item.
If the item cannot be repaired, then they will typically exchange the item for an exact replacement, store credit OR for an entirely new in-stock product.
If it's due to normal wear and tear, they may be less likely to honor a repair or exchange. It will be up to the Educator to decide if an exchange or repair is warranted.
Repairs can only be done in-store at the discretion of the Educator.
You can also talk to a Guest Education Centre (GEC) Educator via Live Chat or e-mail to exchange your item. Most likely they will offer you store credit once the item has been returned to their warehouse for inspection.
GEC cannot initiate repairs as they will not be able to physically handle your item.
GEC stands for Guest Education Centre and is lululemon's online customer service department.
And this does not apply to just items that are defective. It goes for products that don't fit right. I was able to exchange my Nulux Wunder Under Pants because they kept sliding down no matter what size I tried.
I received a gift card and bought some Camo Align pants (in ICMG). I am so thankful they did it even after 2 years of owning a pair of pants I only wore once because of a fit issue.
Related: lululemon Returns and Warranty Guide
#3 Hidden Hair Tie on Jackets and Bags
So you know those little zip ties on lululemon jackets and bags? They also double up as emergency hair ties!
They're pretty durable, so make sure you re-attach them when not in use. They can easily get lost.
#4 Wash and Care Instructions are Online 24/7
The general rule is to wash cold on gentle and tumble dry low OR air dry. I prefer to hang on a drying rack like this one and away from sun exposure so that the fibers last longer.
ALWAYS avoid washing with heavy cottons such as bath towels and jeans. This can lead to pilling and tearing of your precious activewear.
ALWAYS avoid fabric softeners as they can destroy the sweat-wicking properties of your gear.
Refer to lululemon's official product care instructions when in doubt.
#5 Free Shipping AND Returns for Online Purchases
With the exception of We Made Too Much (WMTM) items, ALL lululemon products purchased online have the benefit of FREE shipping AND FREE returns.
If something does not fit right, contact their GEC via Live Chat or e-mail and they'll get you your refund (usually in the form of a gift card or back to your original form of payment) so that you can invest in something you love.
#6 Create a Guest Profile
Creating a guest profile has been a lifesaver for me. I tend to lose my receipts and delete important (yes lulu emails are very important) emails that contain my purchase information.
Simply give the store your phone number, e-mail and name to keep track of all your purchases. If you forget your receipt, the educators in the store can look up your history and process an exchange or refund if needed.
When traveling abroad, you will need to create an entirely new account by giving the store associate a phone number or email. This is the same for Sweat Collective members to receive their discounts abroad.
#7 How to Tell What Is Made for What
So you get to lululemon and have no idea what is made for what. It's OK!
lululemon makes a wide range of products for low to high impact activities. There is essentially something for everyone.
Here are some tips to help you navigate through the store more easily.
More details mean leggings are more technical and meant for high impact or running. Think of Fast and Free and All the Right Places Tight.
Fewer details mean leggings are for low-impact activities. Think of Align and Wunder Under Pants. Pant with pockets and reflective details are for running and high-impact activities.
Sports bras are organized by low-impact to high-impact activities. Free to Be bras are lowest, so start there!
Their pants wall will be organized from most to least compressive (left to right respectively). Both men's and women's bottoms are organized in the same order.
They will usually have an accessory wall complete with bags, backpacks, hair accessories, hats, gloves, underwear, socks, etc. The accessory wall tends to be placed near or at the checkout station in most Lululemon stores. They do this strategically so that you can fill your purchase with smaller items. In retail, we call these filler items.
#8 Why So Many Fabrics?
lululemon has a slew of proprietary fabrics that again, are made for different activities.
I recommend trying on all the fabrics before you settle for a style. Oftentimes we'll fall in love with a style but despise the fabric, or vice versa.
In general, here are some descriptions of their most popular fabrics and what activities they're meant for:
Luon is their most popular fabric. It has a soft and cottony feel. Fabric provides a hugged sensation. And it's not meant for heavy sweating.
Luxtreme offers a spandex-like feel that is slick yet soft. Very form-fitting. Great for cardio and hot yoga. All the Right Places tight uses Luxtreme.
Nulu fabric is what your Align pants are made of. They're buttery soft and offer a naked sensation. Fabric tends to pill. Nulu is meant for yoga as it will wear out faster.
Nulux – This lightweight naked sensation fabric wicks away moisture before you know it, making them great for sweaty workouts and cardio. Their Fast and Free tights are made with Nulux. It's a blend between Nulu and Luxtreme.
Everlux – in movement tight, most moisture-wicking and great for yoga, cardio and everything
Glyde is a water-repellent fabric that is used for most lululemon outerwear products.
Rulu is their warmer fabric is that is super soft. It's great for Fall/Winter. Their Ready to Rulu pants use Rulu.
Related: lululemon Fabric Guide [CHEATSHEET]
#9 You Can Usually Find a Size Dot on Your lululemon Items.
Forgot what size you wore? It happens to me too! lululemon sizing ranges depending on the fabric and design.
Here are some places you will usually find a size dot:
Inner pockets of most pants.
Inside sports bra pockets where you insert molded cups.
For Swiftly fabric tops, size is knit into the inner side of the bottom hem.
Inside hand pockets of jackets
For seamless products, usually knit into the inner hem of the pant leg.
If your item doesn't have a size dot, you can always measure it or look at past receipts and orders to see what size was purchased.
Check out this entire article dedicated to finding the size dot and markers in lululemon products along with some examples.
#10 Markdown Days and Events
lululemon offers discounted merchandise a few different ways.
1. Shop WMTM: lululemon's markdown section is known as We Made Too Much (WMTM). Deals usually range from 10-80% off. If you're in Sweat Collective, their fitness instructor discount program, you can apply your 25% off discount to get an even better deal on your purchase.
2. Shop lululemon outlets: Outlets have become plentiful over the years. Outlets have WMTM merchandise and daily specials. Read about my lululemon outlet visits to learn more.
3. Shop lululemon stores during holidays: Oftentimes, lululemon stores will also have discounts on major events such as Black Friday, Boxing day. This includes deals at both outlets and regular stores.
4. Shop lululemon warehouse sales: lululemon warehouse sales are the best! They're an event everyone and their momma waits for.
The first few days will have the highest prices for merchandise, the last few days will have items being slashed by 20% to upwards of 80% off the WMTM price!
In Seattle, everything was going for $9 per item by the final day of the sale!
All markdowns are final sale, which means no returns are allowed.
In regular lululemon stores, there may be designated WMTM racks, or WMTM items may be scattered throughout the store and mixed in with regular priced merchandise. It's worth digging around the store to look for a great deal.
This is one of our most favorite lululemon shopping tips and tricks!
#11 Get Crafty with Reusable Shopping Bags
If you're a seasoned lululemon shopper, this is a no brainer. One of the incentives for shopping at lululemon is that you receive their durable shopping bags with every purchase.
Come during the holidays and take advantage of their seasonal shopping bag designs. In the past, I've received a felt bag with long straps (my favorite!!!) and a shiny silver shopping bag.
The bags can be used for future purchases, groceries, gym, etc. Some people even repurpose the bags and create other products such as wallets, keychains, pouches and more. They're super useful and make you appear cool and trendy.
#12 Order Online OR In-Store and Get it Delivered to Your Home
So you went in-store to buy something but they're out of stock? Oh no! Have an Educator check online for the item availability.
If it's online or in-stock at another store, you can get it shipped straight to your home for FREE. This includes sale items and outlet items too!
I haven't tried this internationally but I presume they only ship within the country in which the store is located due to shipping costs.
#13 Join Sweat Collective
Aw yeah! lululemon's fitness instructor discount program is called the Sweat Collective.
If you're a fitness professional or group fitness instructor, you can get a discount on lululemon merchandise in-store and online!
You'll have to apply online and submit proof that you teach group fitness or train students.
The discount is 25% off and can be used on both regular and sale priced merchandise. Return rules apply even with the discount.
How do I apply my Sweat Collective discount?
In-store, just give the associate your phone number during checkout and they will apply the discount.
Online purchases will require a coupon code that can only be used if your account is approved for Sweat Collective benefits.
Sweat Collective is meant to be used on you and only you. You can't buy for your hubby, boyfriend, girlfriends, co-workers, etc.
I know the Sweat Collective discount works at the outlets, but I haven't had a chance to try it out at a warehouse sale. I will report back when I do!
Related: lululemon Sweat Collective, Military & First Responder Discount
#14 Check Out lululemon Core Items
So lululemon has core items that have withstood the test of time. These include the Wunder Under Pant and Crop, Free to Be Bras, Cool Racerback Tanks, Define Jackets and more.
Then there are the non-core items that are usually good contenders for WMTM. Core items in experimental colors and patterns may also make their way to WMTM or even outlets!
See the entire list of lululemon core items.
#15 Check Out lululemon Outlets + Warehouse Sales
All items in lululemon Outlet + Warehouse Sale merchandise are MARKED DOWN.
Some are WMTM items and some are items from 2-3 seasons ago. I've found a ton of goodies that I was eyeing in-store and bought at a warehouse sale or outlet for 90% off!
Read about my warehouse sale haul from their 2016 Seattle Warehouse Sale. It was so much fun working AND shopping at the event!
Related: lululemon Warehouse Sales Dates
#16 Product Notification Emails
Sign-up for lululemon's e-mail list so that you can be in the know when new items drop online.
You may also receive an e-mail for when new merch drops in-store, however, it is dependent on the store to notify their newsletter roster and is not always automatic.
New products drop every Tuesday at 6:15 pm ET/3:15 pm PT. Check out this post on how and when to check when lululemon uploads happen and add a notification to your calendar stat!
#17 Use Lulufanatics
Lulufanatics is a database for Lululemon products and a place for you to catalog your lululemon collection (if that's your thing).
Sign-up for an account if you wish to start cataloging your favorite items and wishlists.
#18 Ask your Educator
This is probably the most important tip ever. lululemon Educators receive training so that they can help you find exactly what you need!
If you have a question about how something fits or how a process works, ask your Educator.
They're there to support you. Use them as a resource so that you can better understand the world of lululemon.
#19 Ask AND Reward your GEC Educator
lululemon offers a few perks to GECs who assist customers. GEC stands for Guest Education Centre and is lululemon's online customer service department.
Don't forget to review their service and reward them with coffee, chocolates, or merchandise.
You'll receive an e-mail to review your educator after your GEC case is resolved.
GEC Educators are usually stellar, super upbeat and very helpful! You can also save a copy of your conversation with the GEC Educator for future reference.
#20 lululemon Logos Indicate How a Product Should Be Worn
I recently rediscovered a pant with two logos. Turns out logos not only indicate which side of your lululemon item should be worn on the outside, but it also indicates how many ways you can wear an item.
For example, my high rise pique Wunder Under Pants (WUP) have logos on the outer AND inner waistband. The outer logo is to be visible when the pants are worn high waisted. The inner logo is to be visible when the waistband is folded over and worn as a medium or low-rise pant.
How cool is that?
#21 lululemon Offers Plus and Asia Fit Sizing
lululemon introduced Plus Sizing in 2019 and expanded their plus-size range from sizes 0 to 20 in 2020. Read our post on how you can find plus sized lululemon products.
They also introduced Asia Fit products in 2018. Asia Fit is custom made to fit more petite frames. Read about lululemon Asia Fit sizing versus Normal Sizing and see the differences between them.
Final Thoughts
Were these lululemon shopping tips and tricks helpful? Which ones did you know? Which ones don't we know? Please let us know in the comments.
If you enjoyed our lululemon shopping tips and tricks post, please pin this post on Pinterest! Thanks for your support!
If you liked our lululemon shopping tips and tricks post, you might like these too:
Want to know more about lululemon?
We have an entire resource page dedicated to everything lululemon related. Please check it out!
If there are any other topics you'd like us to shed some light on, please let us know!
Thank you for visiting today! If you found this encouraging or informative, please connect with us on Instagram or TikTok.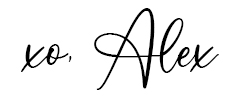 Sign up for our monthly newsletter for updates and more. We promise we won't spam you! Feel free to unsubscribe anytime.
If you're a brand and want to work with us, please visit this page to get in touch.