Reading Time:
7
minutes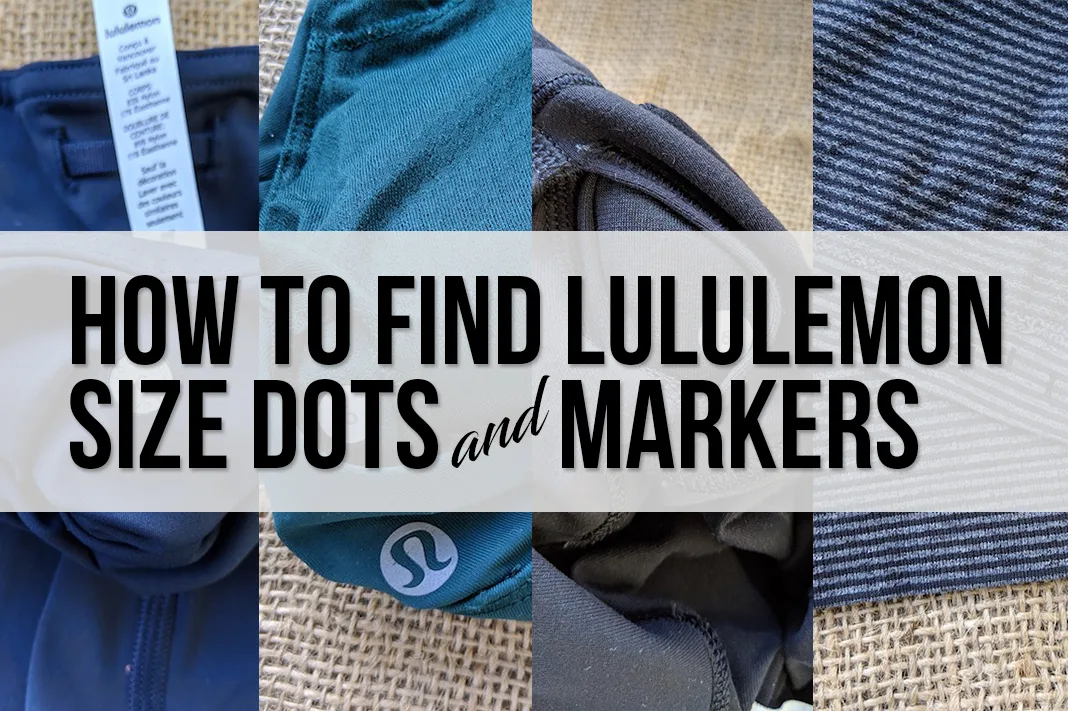 Updated: 9/25/2020 | How to Find lululemon Size Dots
I was trying to find a size dot and for the life of me could not on a particular lululemon item.
I immediately began to think maybe the product I had just purchased was counterfeit, since size dots are typically a good indicator of authenticity.
I then learned that there was a year where lululemon removed size dots from their clothing. This upset customers because they could no longer identify the size of a particular item. From that point on, lululemon has almost consistently placed size dots on a majority of their apparel.
Knowing where to find the size dots are key when it comes to describing and identifying lululemon products.
This guide will show you where to find the lululemon size dots and how to read them.
Where to Find lululemon Sizes?
#1 Check Past Receipts for Product Information
You can get your in-store lululemon receipts e-mailed to you. This makes it easy to find product information simply by searching your inbox.
I usually search for the product name or the keywords "lululemon receipt." The receipt lists the product size at the end of the item name on a receipt.
If you delete your receipts, you can always visit a lululemon store and request a copy of your receipt from an Educator.
#2 Find the Size Dot in the Pockets
lululemon is known for placing size dots in pockets. Always check pockets first when searching for size dots.
On bottoms, the size dot may be located in several places:
For mostly Luon or Nulu products, the size dot will be located in the key/card pocket at the hip on the waistband. This includes Wunder Under Pants/Crops and Align Pants.
For more technical fabrics (i.e. Luxtreme, Nulux), the size dot is usually located in the back pocket, which may or may not have a zipper closure. Examples include the Inspire crop or Fast & Free tights.
For bottoms such as the On The Fly pants, the size dot will be located in your right pant pocket within a smaller mesh pocket. Older styles such as Jet Set Crop and Departure pant, unfortunately, do not have a size dot.
In sports bras and tank tops with built-in-bras, the size dot is usually located on the inside of the left pocket.
You'll have to flip the mesh cup pocket inside out to see it. Be careful when doing this, as this can tear the seam of the cup.
In outerwear, jackets, or vests, the size dot is usually located on the inner mesh pocket of the right pocket.
#3 Check the Hem of Seamless Products
Swiftly and other seamless products will not have a size dot. Instead, they will have the size knit into the inner hem of the product.
It's important to be aware that sometimes size dots fall off. Fortunately, all of mine are still intact. If I ever experience a size dot that has been stripped from an item, I'll definitely update this post with an image.
#4 Underwear has the size printed on the inner backside.
How to Read a lululemon Size Dot
A reader asked me a great question. "What does the code around the size dot mean? How do I read it?"
The code is the style number and it is there so that Educators and Guest Education Centre (GEC) staff can easily look up the product in their database without the actual cardboard hang tag.
It's also a great way to verify if a product is authentic In the image below, I underlined the style code on the size dot that correlates with the style code on the product tag.
The additional string of numbers and letters (ie. P60418) is used internally by employees to identify the product in-store and via GEC support once it is no longer available on the website or stocked in-store.
If the size dot has a code around it, it means it was made in 2017 or after. If it is just a size number, that means it is just an older version.
Items that may not have a size dot/marker:
Here are common products that may not have a size dot.
Tank tops such as the Cool Racerback (CRB) and 105F Singlets. Most tank tops without built-in-bras will only have a rip tag (or tearaway tag).
Long sleeve tops and t-shirts such as the Love Tee and If You're Lucky pullover.
Sweaters without pockets
Knitted sweaters
Certain pants such as Jet Set Crop and Departure Pants.
Certain reversible items. The size dot may be hidden in a pocket instead.
Accessories such as hats, duffel bags, beanies, scarves, headbands, purses, and more. Accessories often come with a rip tag that indicates the size (usually one size or OS).
Should I Remove the lululemon Rip Tag?
People are always asking if they should or shouldn't remove the rip tag.
The rip tag is a removable tag that shares information about a product, such as size, material, country of origin, washing instructions, etc.
lululemon makes all their rip tags removable so that it does not interfere with product performance.
Not only do rip tags offer information about a product, but the condition of a rip tag can also be used as a gauge to how used a lululemon item is.
If the rip tag is crisp and not wrinkled, it's a good indicator that the item is in excellent used condition or possibly even new!
When to Remove the Rip Tag
Here are some situations where you should remove a rip tag:
When the tag is irritating you during wear. Removing the rip tag to prevent itching.
When the tag is showing through your clothing. If you see your tag through your clothing, removing it will make it look more attractive. It's also a good indicator of clothes being too thin or tight if you can see the rip tag through the fabric.
When the size dot/marker is present. You do not need the size indicated in two places. It's a good time to remove the rip tag if you can find the size dot/marker elsewhere.
When you do not intend to sell the item. If you absolutely intend to keep the item, go ahead and rip the size tag off.
When NOT to Remove the Rip Tag
Here are reasons why you should not remove the rip tag:
When you intend to re-sell the item. I do this most often with products that I do not love. I may have worn the item 1-2 times and it still has a crisp rip tag. I can describe the item as in "like new" condition. Rather than keeping it in my closet, I would rather give it up to someone who will love it. Having a crisp tag is usually an indicator that a lululemon item was well cared for, new, or barely worn.
When an item is new. It makes no sense to remove a size tag if the original product tag is still attached to the item. I recommend keeping it attached until you decide to wear it.
When someone is wearing the item. Please do not voluntarily rip out someone's tag if you see it sticking out their clothing. Ask them for permission first.
Related: Tips and Tricks for Shopping at lululemon
Final Thoughts
Understanding where to find lululemon size dots is very helpful in determining the size and oftentimes, authenticity. The size dots may even have information that will help you determine the name and color of a product accurately.
Size dots may be tricky to find and not all products come with size dots.
We hope this article was helpful. If we're missing anything, please let me know and we'll get it added to the list.
If you enjoyed our post on how to find lululemon size dots, please share it on Pinterest. Thank you!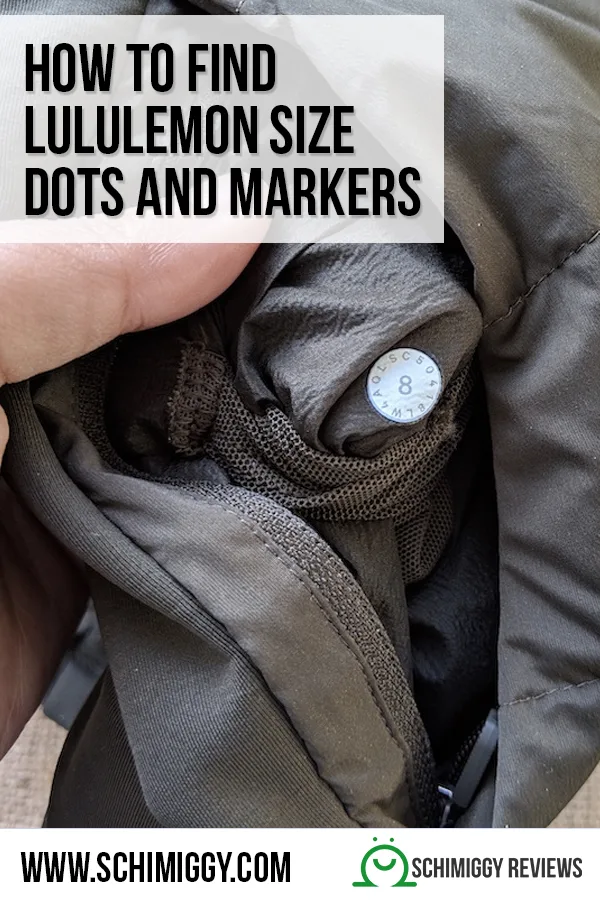 If you liked this article on lululemon size dots, you may like these too:
Want to know more about lululemon?
We have an entire resource page dedicated to everything lululemon related. Please check it out!
If there are any other topics you'd like us to shed some light on, please let us know!
Thank you for visiting today! If you found this encouraging or informative, please connect with us on Instagram or TikTok.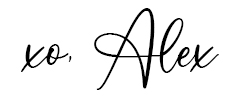 Sign up for our monthly newsletter for updates and more. We promise we won't spam you! Feel free to unsubscribe anytime.
If you're a brand and want to work with us, please visit this page to get in touch.