Reading Time:
4
minutes
Updated: 9/15/2020 | lululemon Plus Sizing

lululemon Plus Size Apparel Now Available Online and In-Store
REJOICE! I like lululemon a little bit more now.
Lululemon is a Vancouver, Canada based activewear line for women and men. For decades Lululemon has been criticized for not catering to the plus size consumer. In the past, Lululemon introduced core pieces in size 14 and 12, but not on a consistent basis.
I appreciate that the company wants to be more size-inclusive and I am all about catering to people of all shapes and sizes. If you have been dying to try out Lululemon but the sizing was never right, now may be the perfect time.
UPDATE: lululemon now offers up to size 20 in select products. Read on to find out how you can find which items come in plus sizes on their webstore. (9/15/2020)
How to Find Plus Size lululemon Products
lululemon previously offered size 14 in core items such as black leggings and size 12 items were few and far between. Now there are sports bras, jackets, dresses and more in sizes 12-14. You'll also notice that size 12-14 items will become out of stock (OOS) quickly. There is definitely a demand and now Lululemon has to fill that need. Unfortunately, there is still no plus-sized Lululemon underwear.
I recommend heading over to lululemon and using their filter feature to search for items currently available in your size. I have included steps below on how to find your size.
View all size 14 lululemon apparel.
View all size 16 lululemon apparel.
View all size 18 lululemon apparel.
View all size 20 lululemon apparel.
Below are some screenshots of items being offered in size 14.
As of now, there are ~50 items offered in size 14. They also offer one (1) dress and three (3) jackets in size 14. I appreciated that they even used a plus sized model in one of their legging shoots (see below). And now I need those camo On The Fly pants.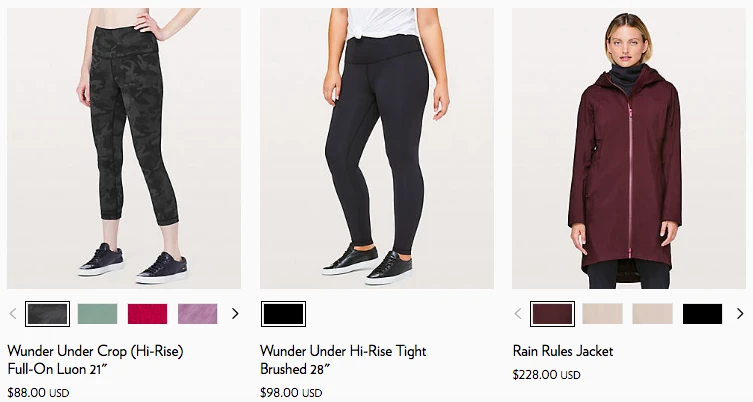 I've consistently been a size 6 in Lululemon since I started wearing the brand. Lululemon definitely molded their "ideal" customer by limiting size ranges and effectively pricing their products for a specific demographic. I am their ideal customer and that is unfortunate. I want to see Lululemon succeed and adding extended sizing to the mix is one way of including and broadening the definition of the active woman. Women come in all shapes and sizes and a brand that does not include plus or petite sizing will fall short of customer expectations financially and socially. With Lululemon stocks on the rise, I am definitely holding onto my shares and seeing where this inclusion and expansion will lead the company.
Plus Sizing in Activewear – Not a Novel Idea
There is much buzz about Lululemon expanding their offerings, however, this is not a novel idea for activewear brands. There are other brands offering plus size activewear long before Lululemon. Nike's plus size offerings were released in March 2017 with sizes ranging from XXS to 3X. Other notable brands that have been body inclusive from the start are Beyond Yoga (up to 3X and offers maternity), and K-Deer (up to 4XL), and Adidas (up to 2XL). One brand that is following suit of inclusive sizing is Carbon38 (up to XXL in their popular Takara leggings).
I commend Lululemon's effort, however, there are still many practices adhered to by Lululemon that I do not appreciate. Their cultish following and high price points for inferior, pill-prone products are just some gripes I have with the brand. This is a beginning for Lululemon. My hopes are they utilize their R&D to create pants that don't pill, include an even broader selection of sizing for true plus size bodies (up to 3X), employing plus size employees in their stores, and nominating plus size ambassadors that are representative of the active woman.
We'll be watching Lululemon.
Want to know more about lululemon?
We have an entire resource page dedicated to everything lululemon related. Please check it out!
If there are any other topics you'd like us to shed some light on, please let us know!
If you liked this post, you may also like these:
Thank you for visiting today! If you found this encouraging or informative, please connect with us on Instagram or TikTok.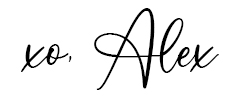 Sign up for our monthly newsletter for updates and more. We promise we won't spam you! Feel free to unsubscribe anytime.
If you're a brand and want to work with us, please visit this page to get in touch.