Reading Time:
7
minutes
lululemon Core Products – Stuff you'll always find for purchase at lululemon.
If you're new to lululemon, you might not be able to tell the difference between core and seasonal/fashion items. Core items are consistently restocked and come in a wide variety of colors and variations. A great example is the Free to Be Bra.
Seasonal or fashion items are typically "on trend" and may come in experimental colors and prints. It's lululemon's opportunity to explore what designs their consumers will love.
Below is our list of core items that you'll always see on lululemon shelves. Some items are re-released in certain seasons, such as the Brave the Cold jacket in Fall and Winter. Most core items are typically carried year round.
lululemon Core Products
This list is categorized in the following sections:
Sport Bras
Tanks + Tops
Bottoms
Jackets/Outerwear
I. Sport Bras
a. Energy Bra (will have other variations + tank top)
The Energy Bra ($52-$58) offers medium support and comes with thick straps that cross the back. The bra comes in Luxtreme and Nulux fabric.
People typically size up in Energy bras.
b. Flow Y Bra (will have other variations + tank top)
The Flow Y Bra ($48) is very similar to the Power Y bra (vintage core item). The bra currently comes in Nulu and Luxtreme fabrics.
People typically size up in Flow Y bras. If the fabric is Nulu, we recommend getting your true size.
c. Free to Be (FTB) Bra (will have other variations + tank top)
Ahhhh my favorite bra! The Free to Be Bra ($48) comes in a slew of colors, prints and silhouettes. Check out this list of Free to Be Bra variations and choose your favorite one! I bet it'll be hard to decide on just one.
People typically size up in the original Free to Be bra style. For strappier styles, I get my true size in tops.
II. Tanks + Tops
a. Cool Racerback (CBR) Tank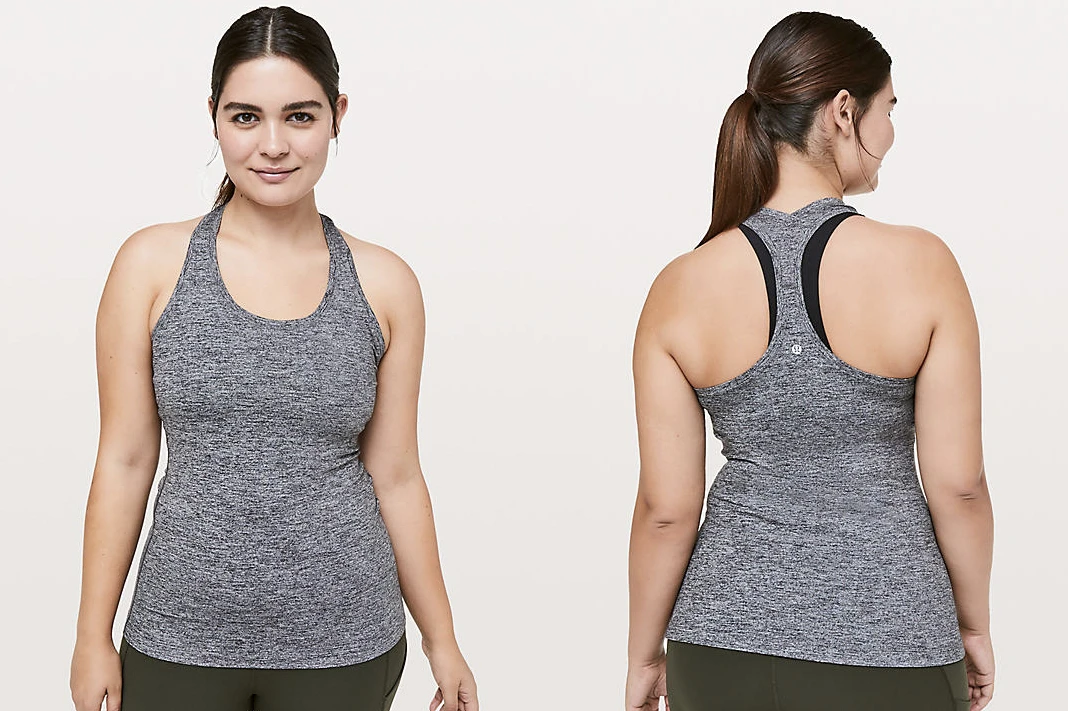 The Cool Racerback ($48) has been through a few iterations. The current silhouette has irresistible details. I recommend getting the top in Nulu so that you feel heavenly in the buttery fabric.
People typically get their true size in Cool Racerbacks.
b. Love Tee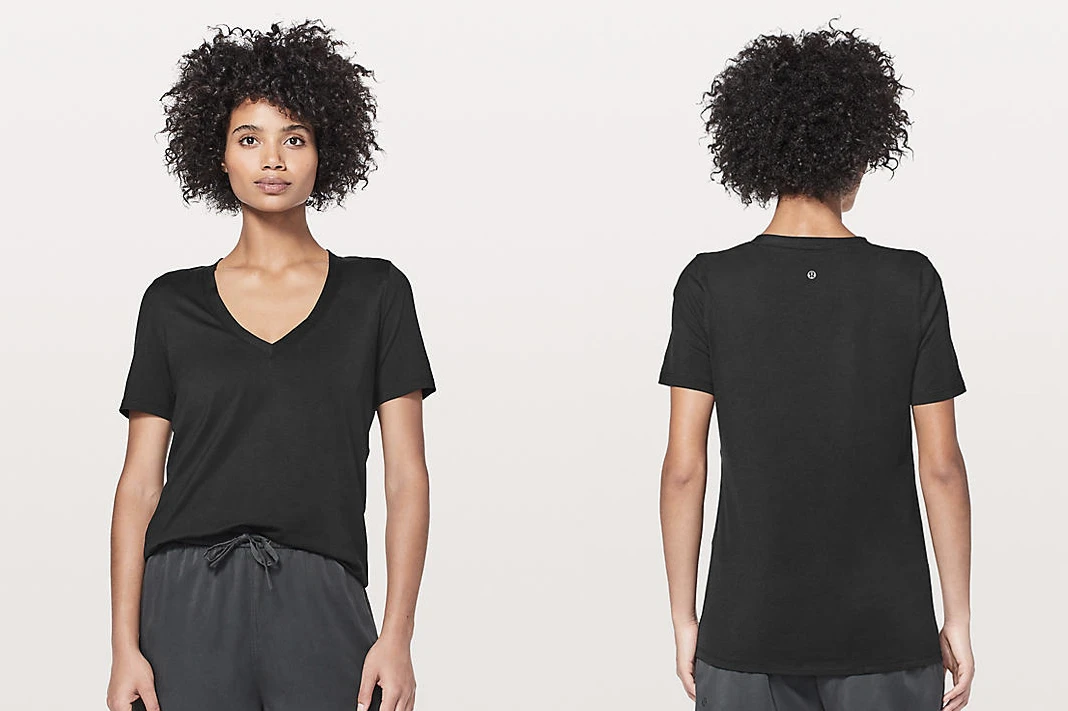 Another favorite of mine. The Love Tee is in it's V (5th) iteration. The tee is made of soft pima cotton that drapes over anybody nicely. The top is great for layering too!
People typically get their true size or size down in Love tees. It depends on how fitted you want the shirt to be.
c. Swiftly Speed Racerback/Longsleeve/Short Sleeve
Swiftly is an awesome fabric that doesn't stink and wicks away sweat in minutes. The Swiftly tops come in various silhouettes and colors so that you can wear them in any season. The prices for the tops range from $58-$88 and do not go on sale too often.
People typically size up in Swiftly tops.
III. Bottoms
a. Align Pant/Crop/Shorts
I have a love-hate relationship with Aligns. The buttery soft Nulu fabric has me wanting to wear these all day. But if you have a thigh gap, you'll inevitably run into the pill monster. For a $98 pant, I expect better durability and no pilling.
People typically size down in Align bottoms.
b. All the Right Places (ATRP)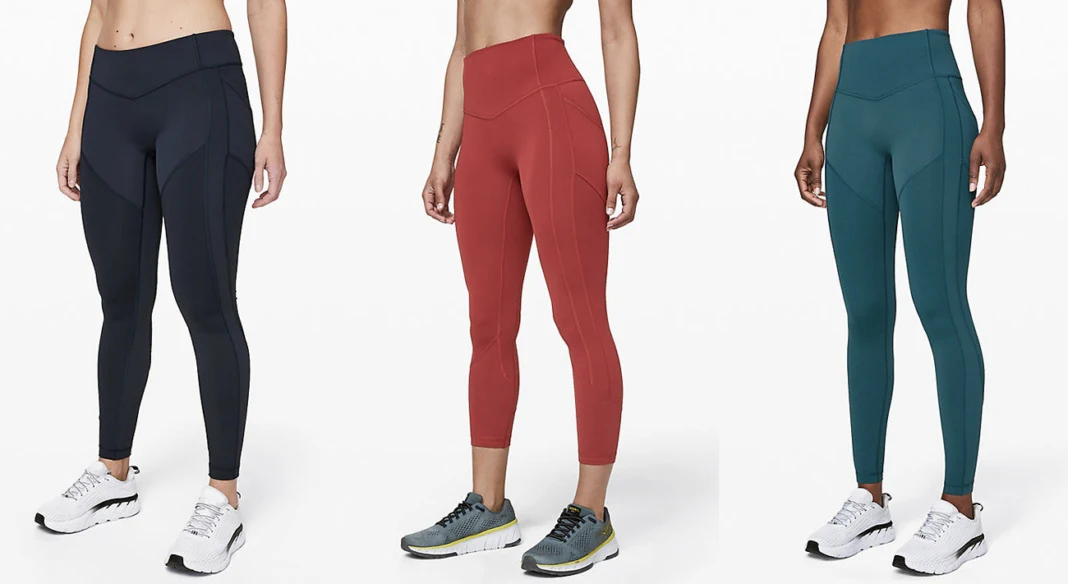 The All the Right Places Tight ($118-$128) has been a staple in lululemon's collection for years. I personally never really liked them. They have a flat front panel that prevents camel toe. They're super compressive and the lines make the pants look like moto pants.
People typically get their true size in the All the Right Places pant.
c. Dance Studio Pant/Crop (lined/unlined)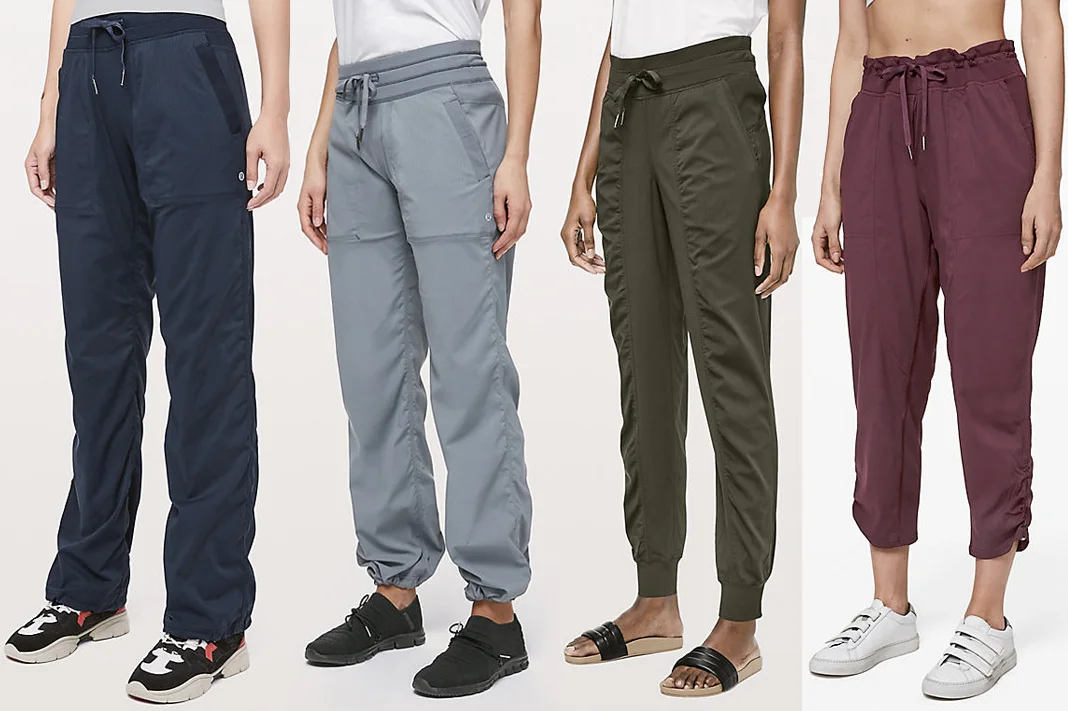 Here is another pant that people swoon over. The fabric is comfy and drapes the body nicely. The Dance Studio pants (DSPs) are also convertible. You can opt for a lining or without.
People typically get their true size in Dance Studio bottoms.
d. Fast & Free (F&F) Tight/Crop/Shorts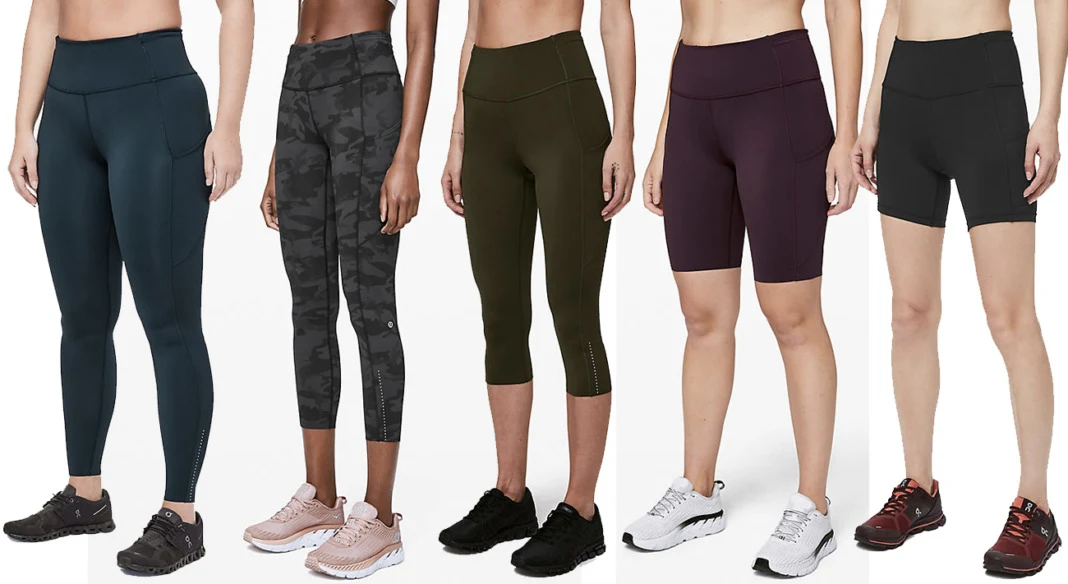 The Fast & Free tights ($68-$128) are my favorite lululemon bottoms! I was super stoked when they released the 10″ length shorts. The side pockets are very useful when you want to go hands-free. The soft buttery and uber resistant Nulux fabric helps too!
They also make a Fast & Free version for men.
People typically get their size down in Fast & Free tights and crops, and size up in shorts.
e. Groove Pant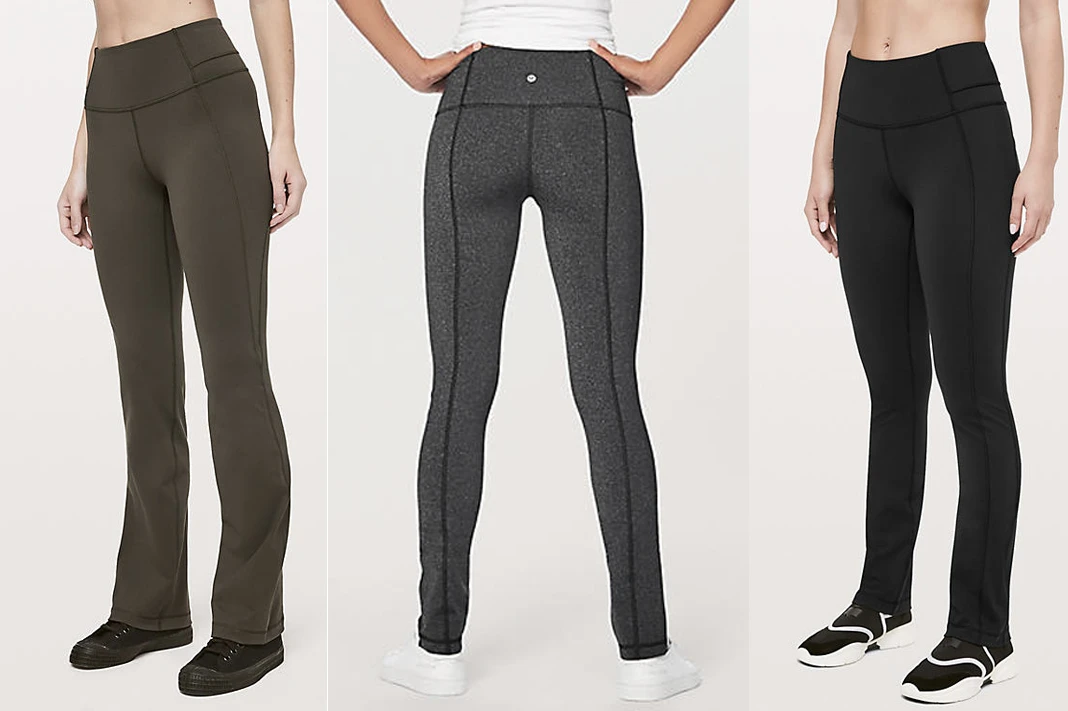 These are a blast from the past! I remember my first foray with lululemon involved the Groove Pant and their Cobra crops. I love the seam on the bum because it really draws attention to your derriere.
People typically get their true size in Groove pants.
f. Hotty Hot Shorts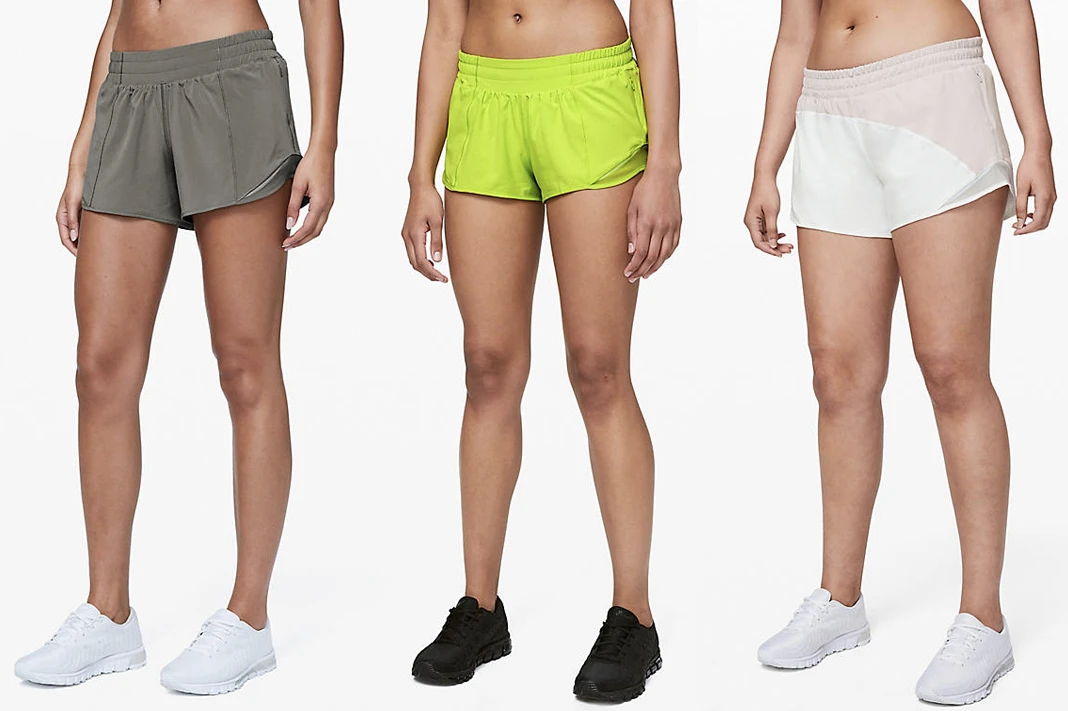 Hotty Hot shorts ($58) are a runners dream come true. The pants have an inner liner that keeps everything in place. Mesh details make the pants super breathable.
People typically get their size up in Hotty Hot Shorts.
g. Speed Up Shorts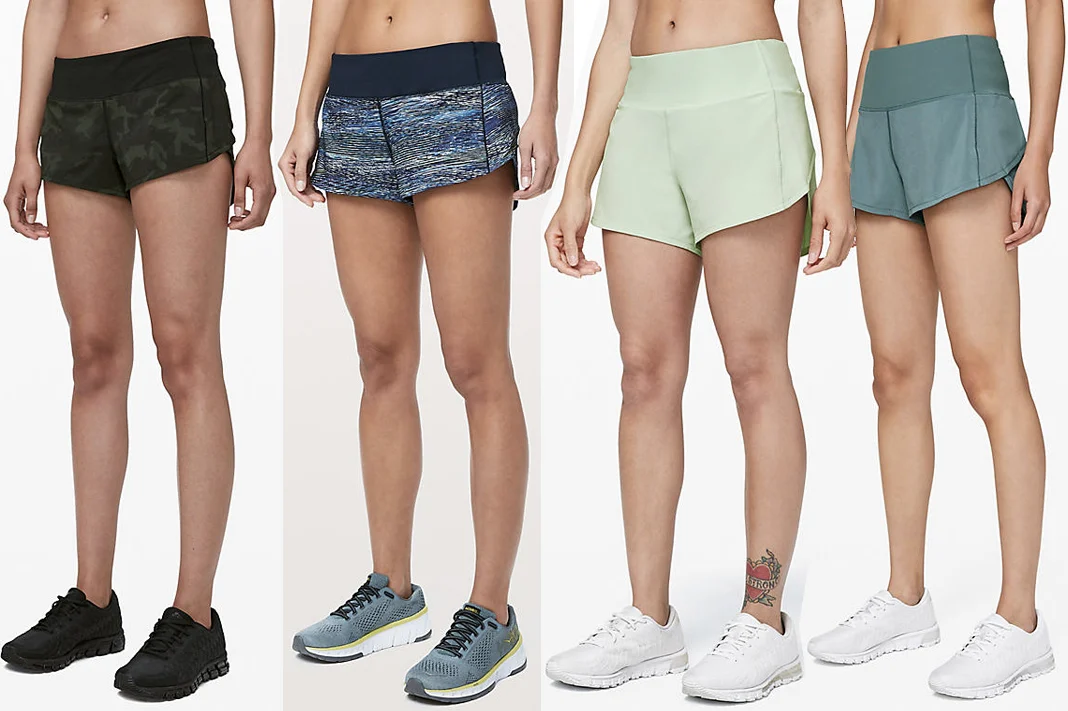 I am team Speed Up. This is the updated version of lululemon popular Speed shorts (now discontinued). I personally love the stretchy fabric and the sizing seems to run more true to size or even larger.
People typically get their true size in Speed Ups.
h. Wunder Under Pant/Crop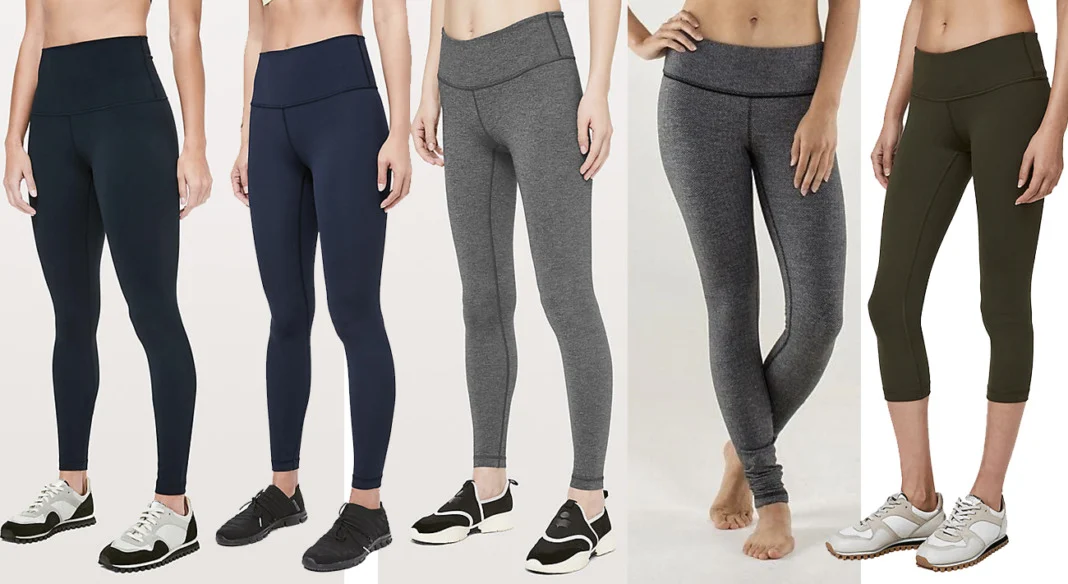 The good ol' Wunder Under Pant (WUP). WUPs typically come in Luon, Full-On Luon, Luxtreme and warm fabric such as Rulu and the Herringbone and Pique. I love my herringbones and pull em out when Winter rolls around.
They made a Nulux WUP once and the fabric was so soft that the pant kept slipping down. I am glad they stopped doing that.
People typically get their true size in Wunder Under Pants.
IV. Jackets/Outerwear
a. Brave the Cold Parka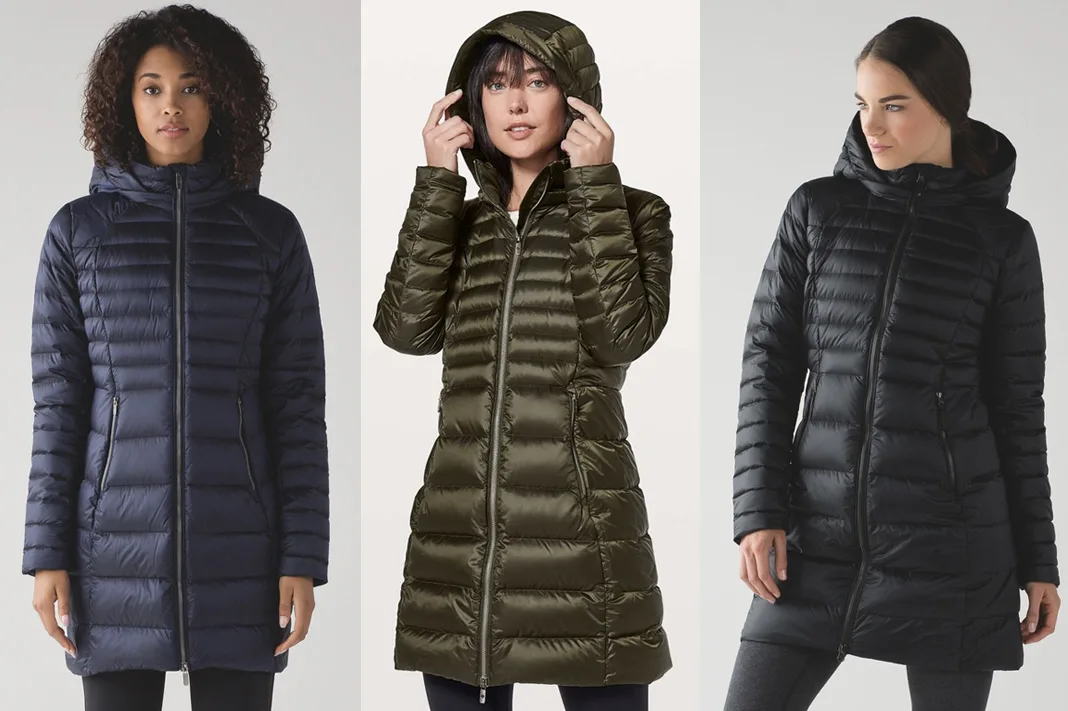 Another one of my favorites! I love the Brave the Cold jacket ($298). If you live in a very cold climate, this is worth it. I recommend sizing up just so that you can layer your other favorite lulu pieces underneath.
It's a bit spendy, but it's lasted me over 3 Winters now!
People tend to size up with the Brave the Cold Parka.
Related: How to Wash a Down Filled Jacket and Comforter
b. Define Jacket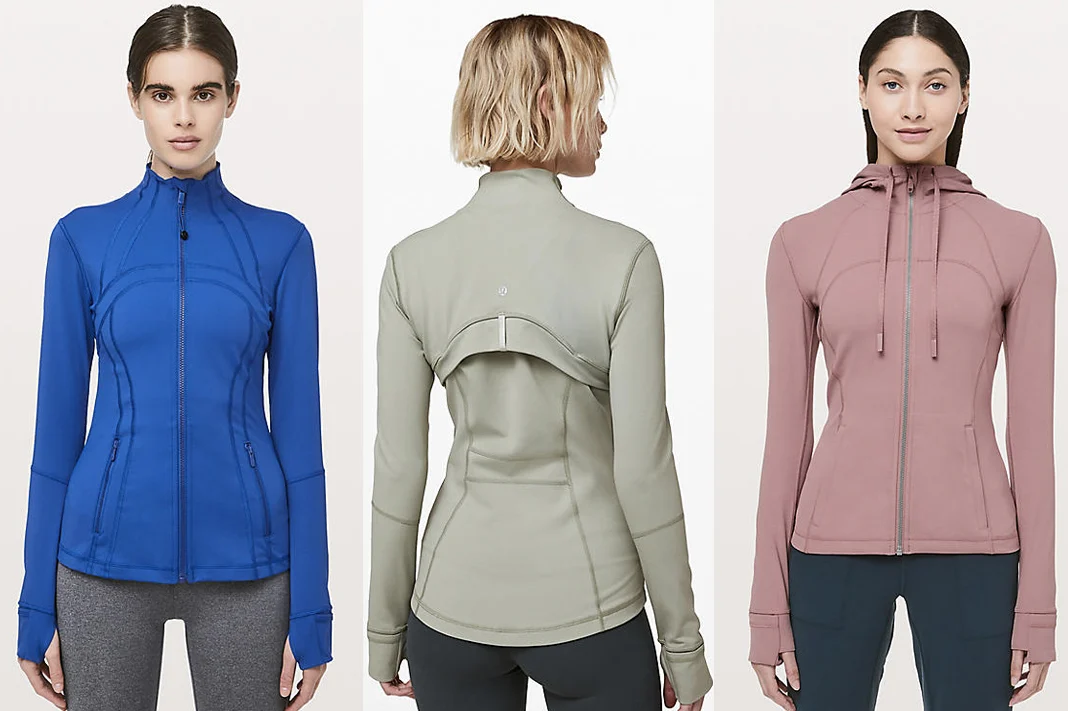 This jacket is a fan favorite. However, it's not my cup of tea.
The Define Jacket ($118-$128) offers a slimming silhouette and comes in Luon, Nulu, Luxtreme and Nulux. There's even a hooded version of the Define Jacket.
People tend to size up with the Define Jacket.
c. Scuba Hoodie
The Scuba Hoodie ($118-$128) is another fan favorite. The jacket comes in a slew of colors and silhouettes and their latest light cotton fleece is soft, but still not as soft as some of my other hoodies.
I also have an issue with their sleeves. My hands are too big to comfortably navigate through the wrist opening. 🙁 For people with small hands, I am jealous!
People tend to size up with the Scuba Jacket.
d. Stride Jacket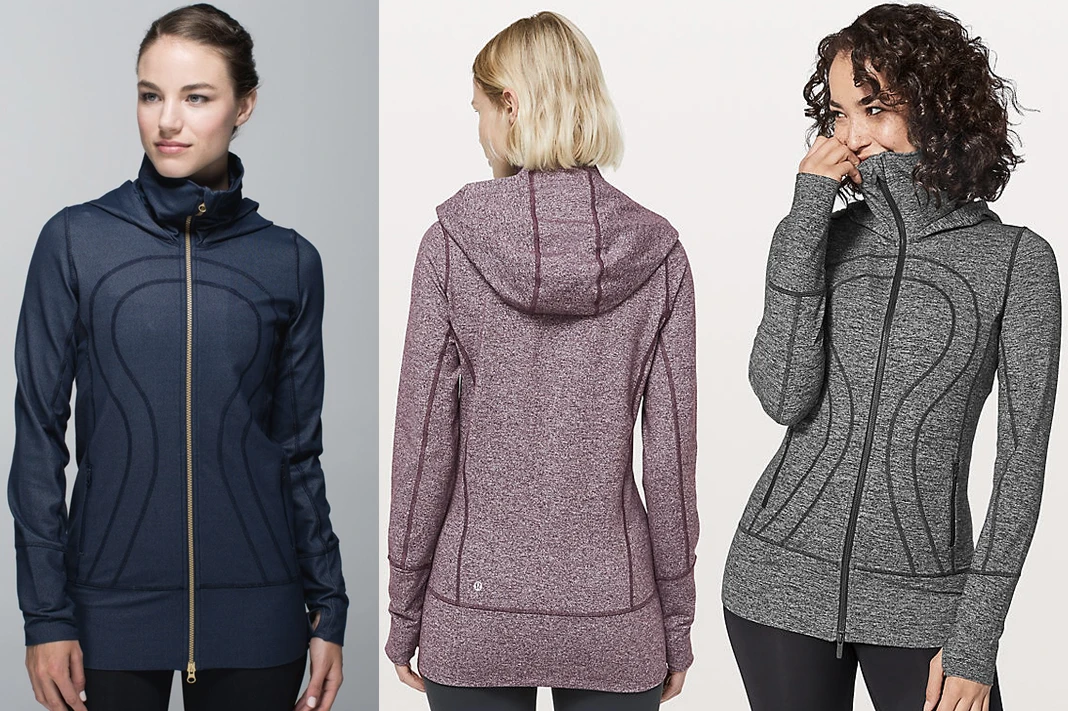 And finally, we have the Stride Jacket ($118). I purchased my first Stride Jacket back in 2010 and wore it everywhere. I love the stitching in the front because it creates a lululemon logo. It's definitely eye catching.
The thumb holes and spacious hood complete this iconic lululemon jacket. lululemon, can you make this jacket in Nulux please?
People tend to size up with the Stride Jacket.
V. Discontinued Core Items
a. Boogie Shorts
Final Thoughts
If you've never worn lululemon before, this list is a great place to start. The lululemon community has tested and vouched for these products year after year.
What did you think about this list of lululemon core products? Do you believe some of the styles are warranted? What styles do you think should be on this list? Let us know in the comments!
Where to Buy lululemon
The best way to buy lululemon is online or in one of their physical stores. Search for the store nearest you using lululemon's store locator.
Buying directly from lululemon will ensure that your items are 100% authentic.
Do you like to save money? Here are some ways you can save money on lululemon products:
You can also buy lululemon for less through third-party reselling websites and marketplaces such as:
Want to know more about lululemon?
We have an entire resource page dedicated to everything lululemon related. Please check it out!
If there are any other topics you'd like us to shed some light on, please let us know!
---
Thank you for visiting today! If you found this encouraging or informative, please connect with us on Instagram, Youtube, Pinterest, Facebook or Twitter. We'd love to meet you!
Sign-up for our monthly newsletter for updates and more. We promise we won't spam you! Feel free to unsubscribe anytime.
For more fitness fashion discounts and offers, please visit our Fitness Instructor Discounts + Brands Directory or favorite brands coupon codes list.
If you're a brand and want to submit a product for us to review, please use this form to get in touch.
This site uses affiliate links. Clicking on or purchasing via an affiliate link may result in commissions for us which help keep the content flowing and lights on at Schimiggy Reviews. You may read more about this in our privacy policy.