Reading Time:
7
minutes
Updated: 1/3/2022 | What to Wear in Hawaii + Packing List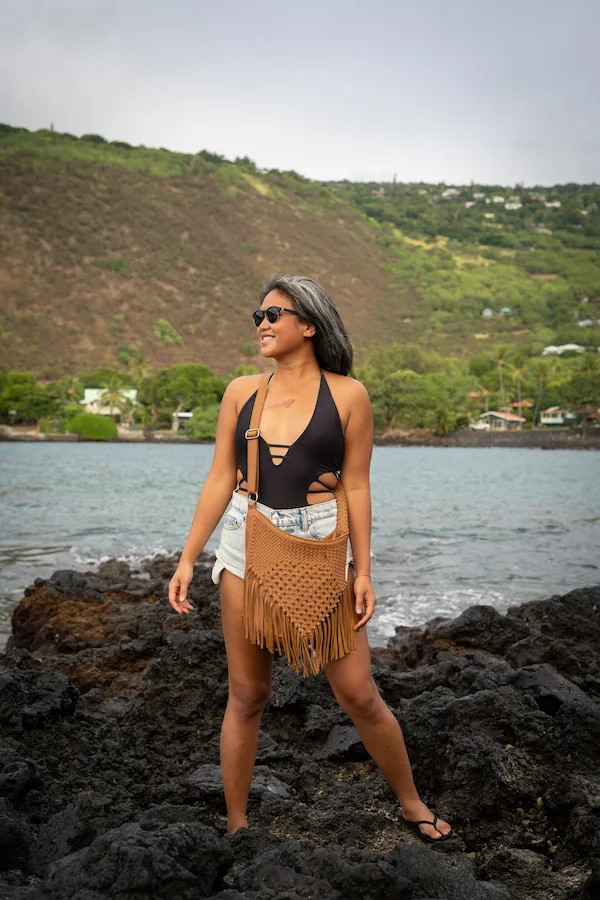 Hawaii is a magical place that keeps us coming back year after year.
We love traveling here because it's always warm, a beach destination, and a great place to live Aloha!
One thing that we're always excited to do is pack our bags for paradise. If you're looking for Hawaii outfit ideas, we have you covered. Use our guide + checklist to make sure you bring everything you need for your next island adventure.
What to Wear in Hawaii
Here are some outfit ideas for your next trip to Hawaii.
#1 Shorts
And lots of them! We typically bring 2-3 denim shorts, 2 activewear shorts, and 2 lounging/pajama shorts.
The only pants you should have are your travel pants. These can be leggings, comfortable stretchy pants or sweats. It never really gets cold in Hawaii and that's why we love coming back year after year.
My REVICE Denim shorts come with me on every beach destination trip. I'm obsessed with their cuts and all their denim is Made in the USA.
Use this link to save 10% off your next $75+ REVICE Denim order.
Read our honest REVICE Denim review here.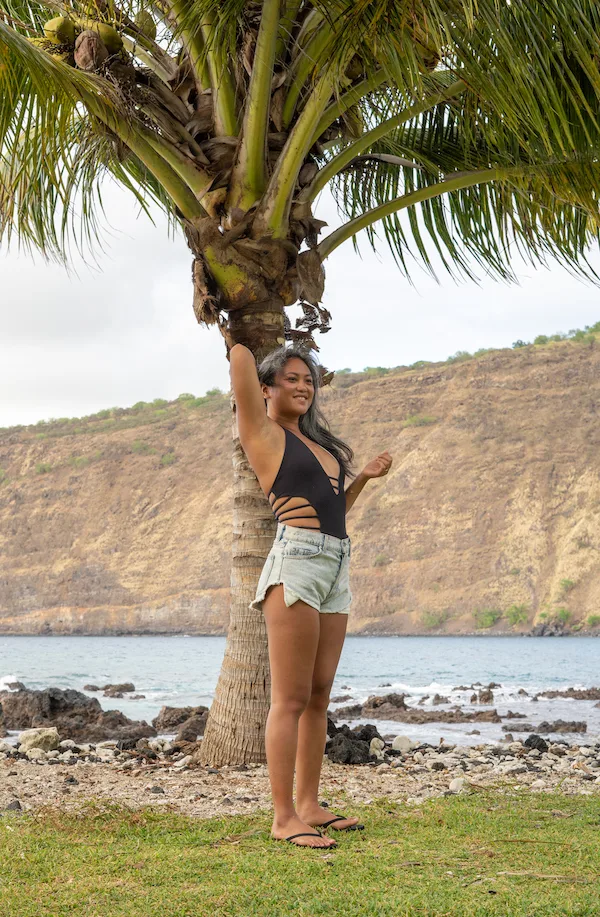 #2 Swimwear
Bring your bikinis and one-piece swimsuits. You'll find yourself going to the beach every day. Wear your swimsuits like a new outfit as you peruse about.
We typically pack 2-3 bikinis and 1-2 one-piece swimsuits in our luggage. We also try to opt for sustainable swimsuits when possible.
Below I'm wearing my Wolven Onyx swimsuit that is both sustainable and reversible!
Use code SCHIMIGGY to save 20% off on all your orders at Wolven.
https://www.instagram.com/p/CHO8EN_hbfO/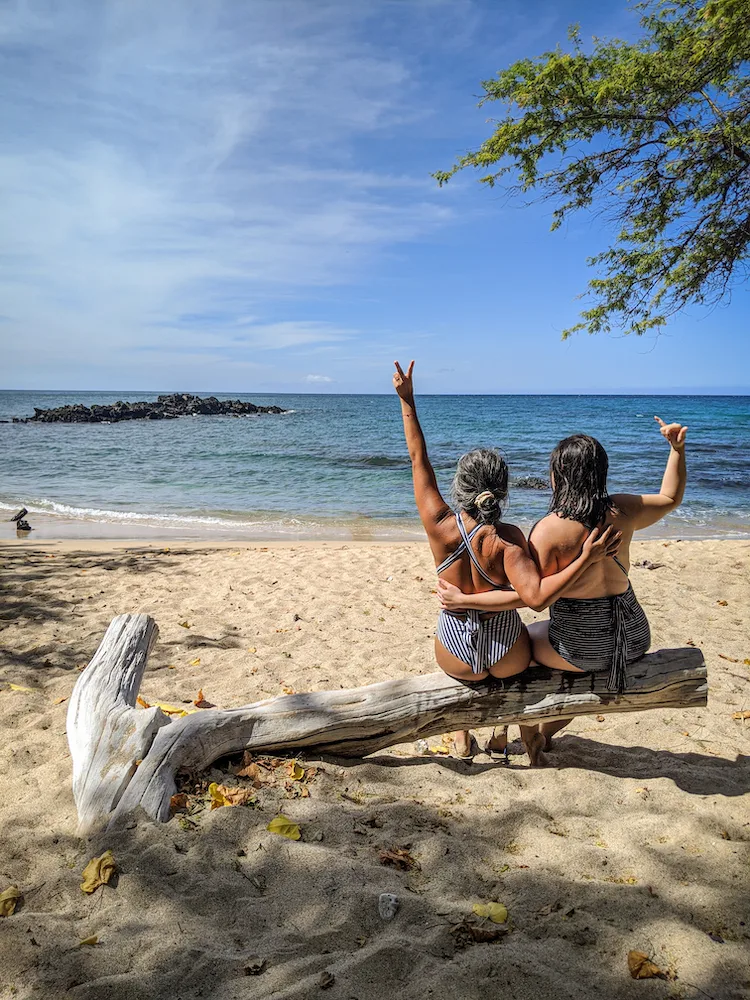 #3 Hiking Sandals
Hiking sandals are made to withstand many environments while you explore Hawaii. They have textured soles to help with traction on uneven and rough terrains that you'll find throughout Hawaii.
We love hiking sandals made by Chaco, Teva or Keen!
#4 Flip Flops
We love Rothy's and Oka-B flip-flops. They're a little spendy but SO WORTH IT! These shoes are practically indestructible and they're also super eco-friendly. All of Rothy's products are made from used water bottles and Oka-B sandals are biodegradable.
Use our link to save $20 off your first order at Rothys.
#5 Crossbody Bag
We chose a crossbody bag because it's the perfect way to go about your day hands-free. As a photographer, a crossbody bag also doubles as a camera bag.
We are obsessed with The Sak bags. Use code ALEX25 to save 25% off all your orders at The Sak.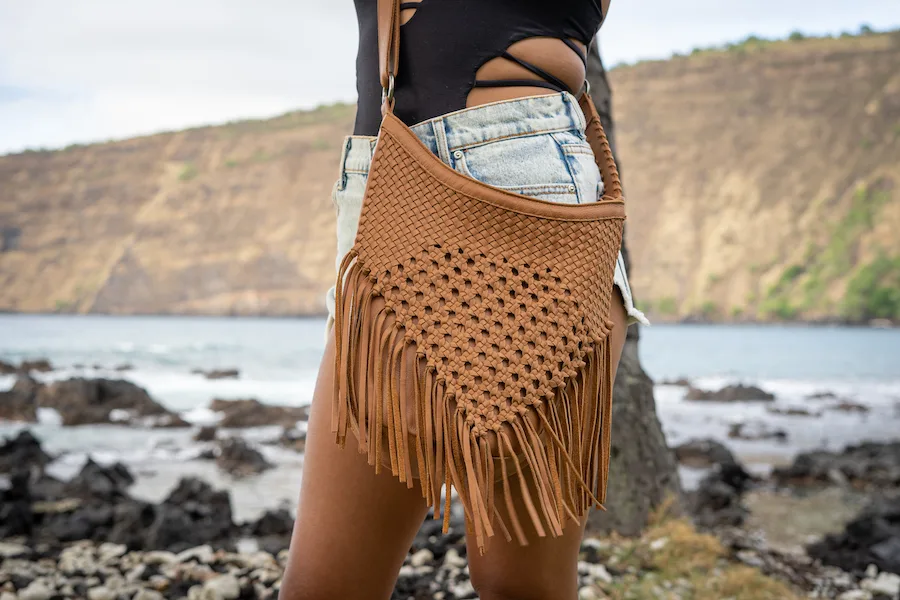 #6 Sunglasses
We love a good pair of sunglasses. They need to be polarized, lightweight, sustainable and come at the right cost.
Coming from Seattle, we are constantly losing our sunglasses. Having a decent pair of sunglasses while traveling makes all the difference and helps protect your eyes.
We recommend sustainable sunglasses by:
Sunskis – Sustainable and comes with a lifetime guarantee!
Rheos – These sunglasses FLOAT so you'll never lose them in the ocean.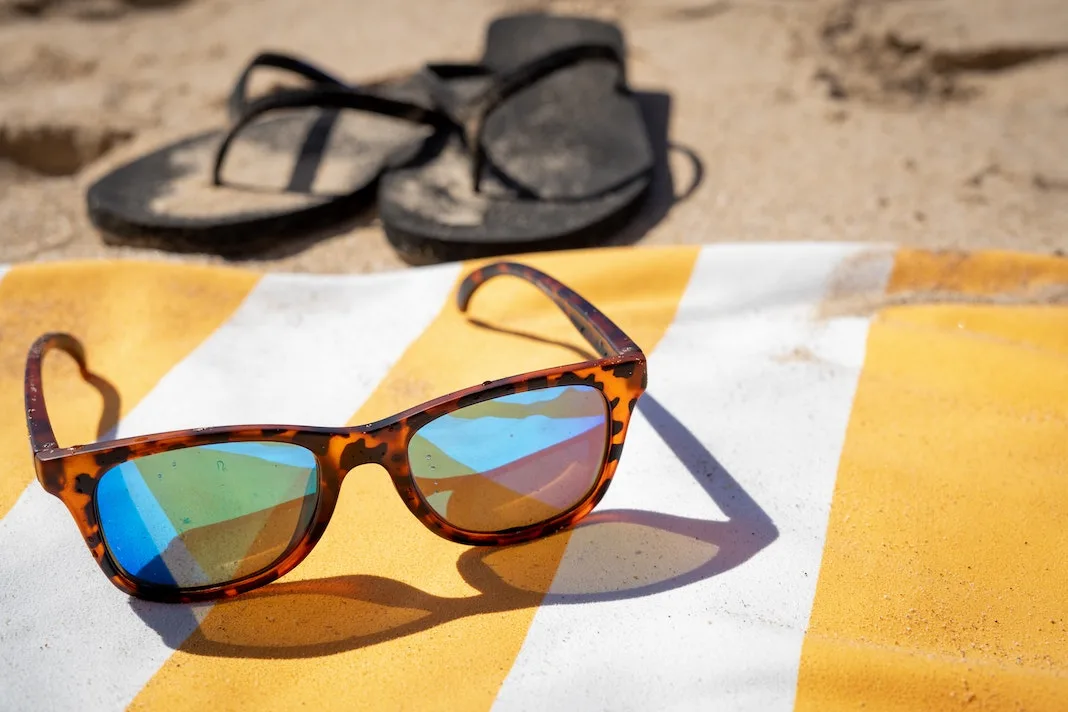 #7 Tank Tops
When we're not wearing our swimsuits, we love a good and comfortable tank top.
Tank tops we recommend for Hawaii include:
https://www.instagram.com/p/B83zk5mhfJA/
Related: Kitty Gains Seamless Activewear Review
#8 Dresses
Bring 1-2 dresses in your luggage. We typically bring one casual and one "formal" dress in the event that we do some fine dining.
Many people wear Hawaiian themed clothing, but you can wear whatever you want! A nice loose-fitting dress will be great for Hawaii weather.
Dresses can also double as cover-ups over your swimsuit.
https://www.instagram.com/p/B85NTXVBL8r/
#9 Cover ups
Cover-ups are worn over your swimwear and meant to be worn while you're not at the beach. They can be rompers, maxi dresses, mini dresses, jumpsuits, overalls and more.
Cover-ups should be easy to take on/off and also help with drying your swimwear.
Below we are wearing our favorite leopard Shinesty overalls, lululemon Align tank top and Quay sunglasses.
https://www.instagram.com/p/CKdQskyhYkZ/
https://www.instagram.com/p/Bub1Bb6hXIt/
#10 T-shirts
Have 1-2 t-shirts for lounging and colder nights. We recommend cropped t-shirts from CRZ Yoga. They're made from Pima cotton and come in many colors.
Use code SCHIMIGGY to save 10% at CRZ Yoga.
#11 Sports Bra
Have 1-2 sports bras on hand for hiking and more strenuous activities. Sports bras provide support for your breasts and can be more comfortable than a swimsuit when you partake in physical activities.
We recommend sports bras made by:
#12 Jumpsuits
Bring 1-2 jumpsuits. Jumpsuits ALSO double as cover-ups.
Below we're wearing our Spiritual Gangster jumpsuit which I LOVE SO MUCH!
https://www.instagram.com/p/B8xVs9DBG9v/
#13 Tie-Front Top
I LOVE Los Angeles Apparel's Le Weekend tie-front top ($36). The 3/4 sleeves are great for blocking out the harsh sun and the cotton material is super comfortable for warmer climates.
Pair it with high-waisted shorts for a cute and comfy look.
This top isn't something you need to bring, but it should be something you'd definitely want to wear!
#14 Hat
A wide-brimmed hat is perfect for Hawaii. It will provide a lot of shade while you explore.
You'll find many windy places in Hawaii. We constantly see people's hats and other belongings get lost in our major attractions like volcano craters, waterfalls, or canyons. Try to find a hat with a necktie to wear around your neck as it prevents your hat from being blown away.
Our favorite hat brands include Furtalk, San Diego Hat Company, and Wallaroo.
#15 Jewelry
Wear jewelry that you're not afraid to get wet. You'll visit beaches often and will probably find that cheap jewelry will get ruined real fast in Hawaii waters.
Wear jewelry that you won't mind getting soaked in occasional rain and salty ocean water. Otherwise, invest in high quality jewelry that can withstand the humid weather and won't rust.
Related: Best Chain Link Jewelry
#16 Hair Accessories
Hair ties, scrunchies, headbands, and hairpins are a must! It can get super windy in Hawaii. Use these products to keep your hair in place and out of your face.
And if you have unruly hair (like me!), check out our article on how to tame flyaways for additional tips and product recommendations.
Related: Best Hair Scrunchies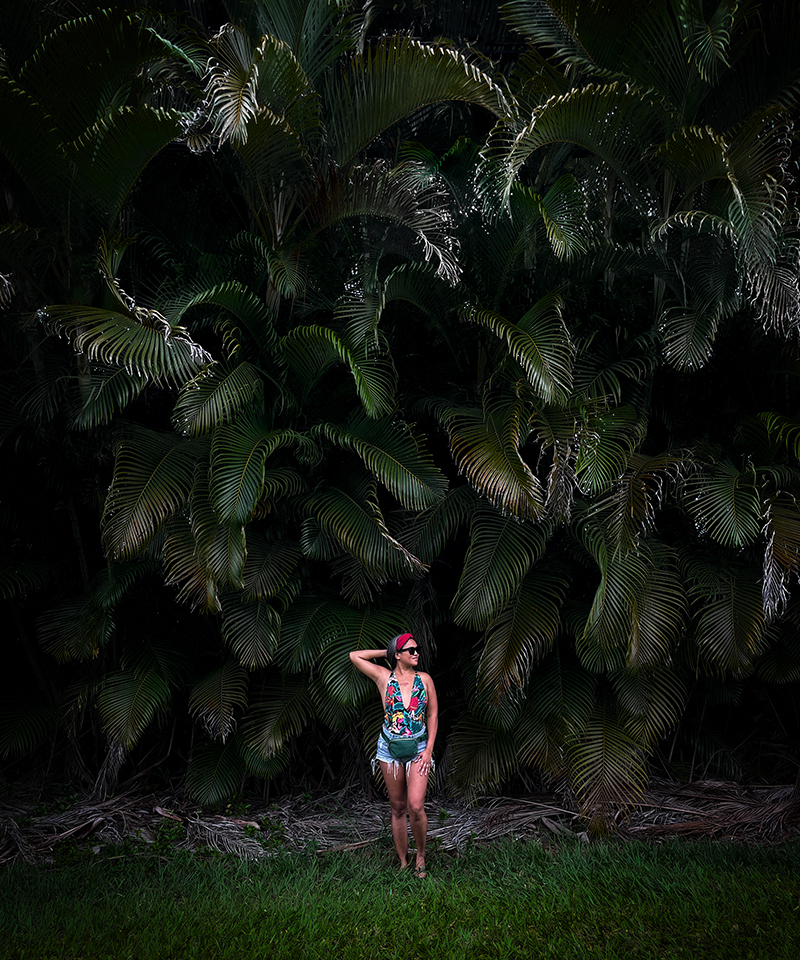 #17 Backpack
We never leave home without our Day Owl backpack. It has a luggage strap, is sustainable, has multiple compartments, and has a sleeve big enough for your wine bottle. It also comes in a small and large size.
Seriously, we can't get enough of it.
Use code SCHIMIGGY20 to save 20% off all your orders at Day Owl.
Related: Day Owl Backpack Review
#18 A Travel Companion
And a trip anywhere isn't complete without a travel buddy! Find someone who loves traveling as much as you do and you'll never have a bad time. Boy was I wrong…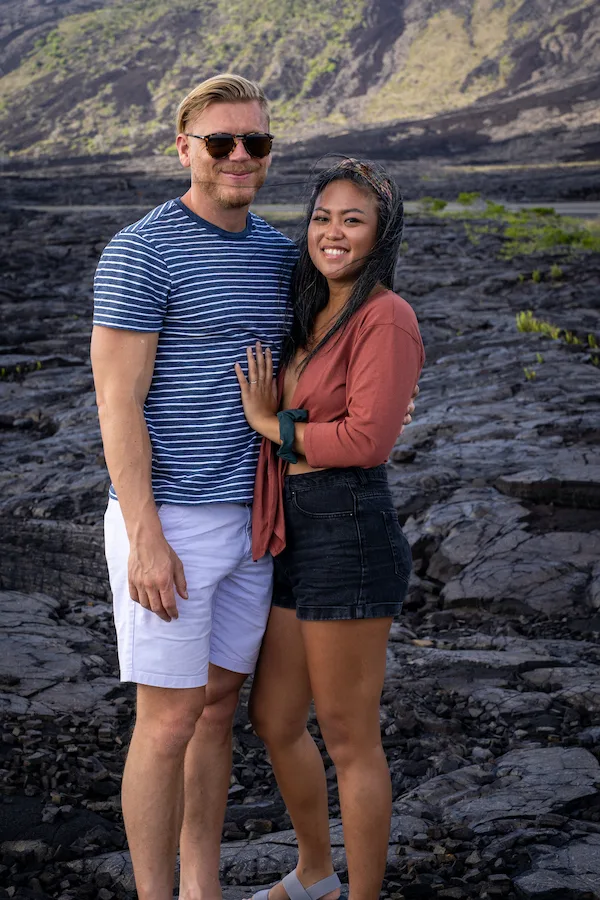 Ready to travel? Use our checklist below and start packing your bags for what to wear in Hawaii!
Complete Packing List for Hawaii
Now that you have some fashion ideas for Hawaii. It's important to know exactly all the things you'll need to bring with you to the island.
Use this checklist to ensure you have everything you need prior to departing. Being prepared for your vacation will save you money and prevent any inconveniences along the way.
Safe travels and Aloha!
If you enjoyed our What to Wear to Hawaii packing guide, please share it on Pinterest! Thank you!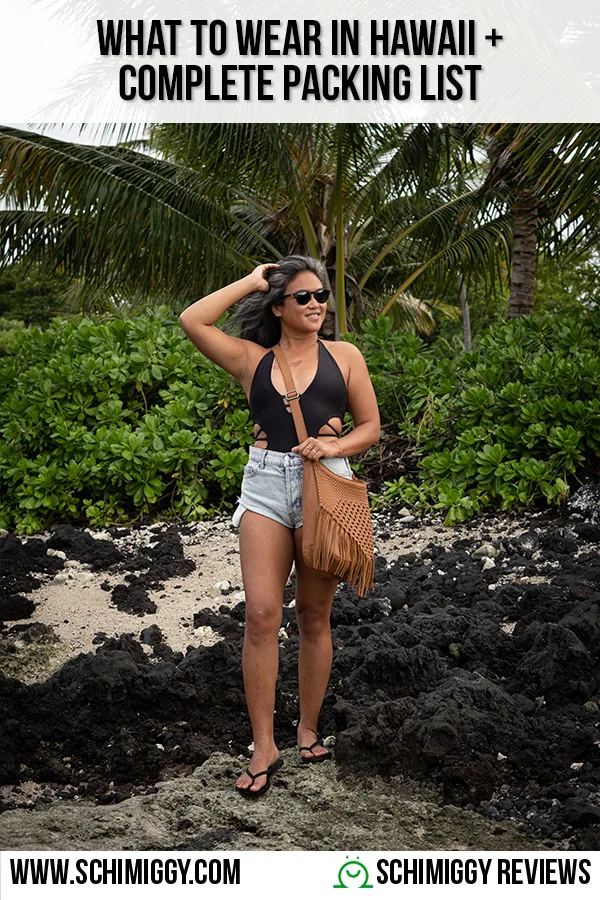 ---
Thank you for visiting today! If you found this encouraging or informative, please connect with us on Instagram, Youtube, Pinterest, Facebook or Twitter. We'd love to meet you!
Sign-up for our monthly newsletter for updates and more. We promise we won't spam you! Feel free to unsubscribe anytime.
For more fitness fashion discounts and offers, please visit our Fitness Instructor Discounts + Brands Directory or favorite brands coupon codes list.
If you're a brand and want to submit a product for us to review, please use this form to get in touch.
This site uses affiliate links. Clicking on or purchasing via an affiliate link may result in commissions for us which help keep the content flowing and lights on at Schimiggy Reviews. You may read more about this in our privacy policy.