Reading Time:
5
minutes
Updated: 10/11/2021 | REVICE Denim Review

About REVICE Denim
REVICE Denim is a trendy US denim brand. All their styles are a blend of edgy, bohemian and vintage. Celebrities wear REVICE denim because they love them, and not because they're paid to do so.
Their jeans may look expensive, but they're actually very affordable. They're able to keep their costs low because they sell direct to consumers and are able to pass on those savings.
For under $100, you can get a pair of amazing denim jeans that will last you as long as your mom's vintage Levi's.
All their denim is handmade in the USA and rigorously tested before sold to customers.
REVICE Denim Review
Each style of REVICE Denim jeans fit differently. Some run big, some run small and some fit true to size (TTS).
We had a difficult time determining our perfect fit so there was a lot of trial and error between the different styles.
We hope that our guide will help you determine the best fit in certain REVICE Denim styles.
Before we start, here are my measurements for reference:
Height: 5'5″
Weight: 140 lbs
Chest: 34B
Waist: 28″ (I wear size 28 in jeans)
Hip: 36″
Thigh: 23″
Inseam: 27″
Here are the styles that we have tried and a quick review of how they fit. We'll let you know if you need to size up, size down or get your true size in a particular style.
#1 90's Jeans – Criss Cross Front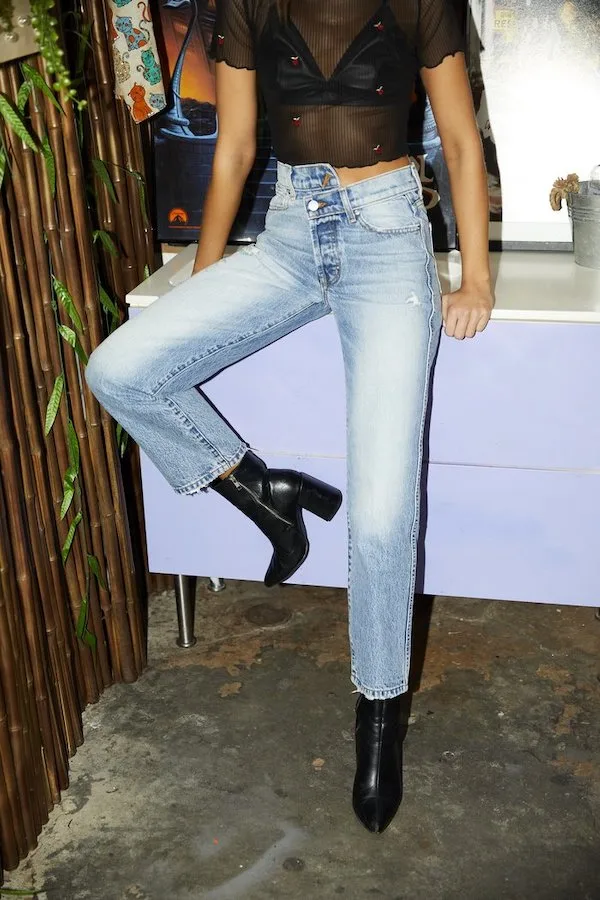 The 90's Criss Cross front jeans ($90) fit true to size. We tried the size 29 and it was too loose. The 28 fit perfectly!
We also have an awesome tutorial on how to upcycle your jeans into the famous Agolde Criss Cross Jeans. If you have a pair of jeans that are too large lying around, we highly recommend giving this project a try.
Check out our DIY Agolde criss cross jeans on Instagram.
https://www.instagram.com/p/CAYJXm0B_bB/
#2 Dream Fit Jeans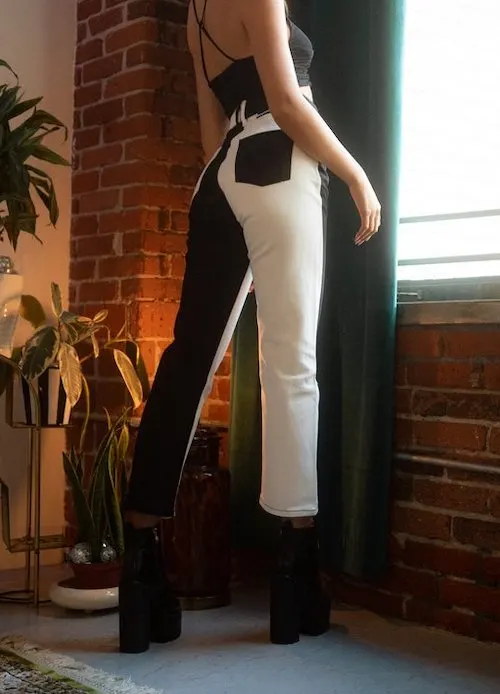 The Dream Fit jeans ($88) fit true to size.
We purchased the two-tone black and white pair and LOVE them. I get tons of compliments and the jeans look super unique.
The only gripe we have is that the only way to clean this particular colorway is by dry cleaning. Washing it in the washer will cause bleeding and stain the white sections of the jean.
#3 Uptown Jeans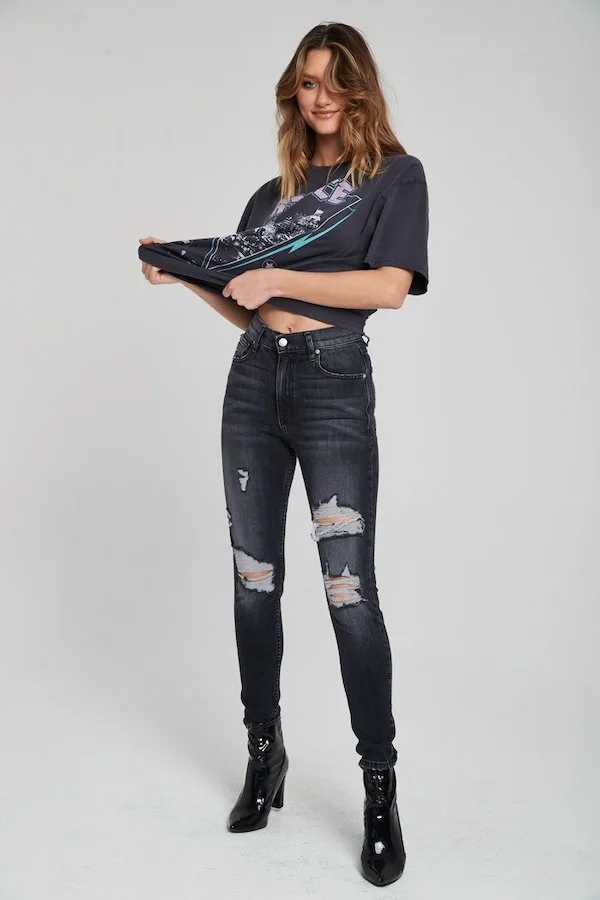 We tried the Uptown Jeans ($88) in Nirvana and Stardust. These jeans run big. We recommend sizing down one size in this style. We opted for a size 27 and it fit perfectly!
What we love most about these jeans are how SUPER SOFT the denim fabric is compared to their other styles. It has a lot of stretch and is the closest to a skinny jean by REVICE Denim.
Note: The website recommends sizing one to two sizes up. We DO NOT recommend doing this. The jeans are stretchy and will feel loose.
The jean is also made for super tall gals. My inseam is 26″ while the inseam on the jeans are 28″. Wear them over boots for a grunge look.
#4 Frontrunner Jeans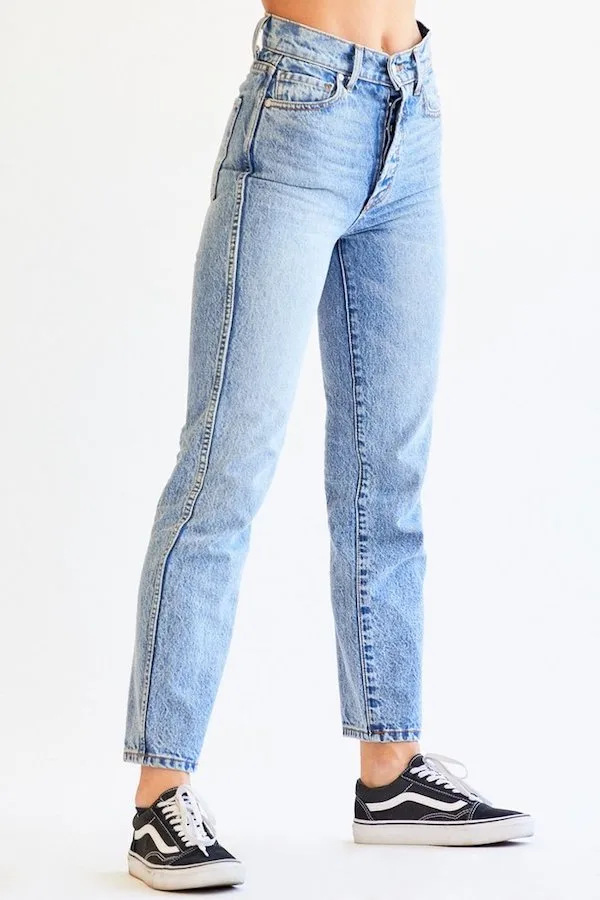 Frontrunner jeans ($88) run small. we recommend sizing up in this style. This is the quintessential "mom jean." It comes with a very high waist while giving your ankles some breathing room.
As simple as this style appears, we get the most compliments when wearing them!
#5 Ex-Boyfriend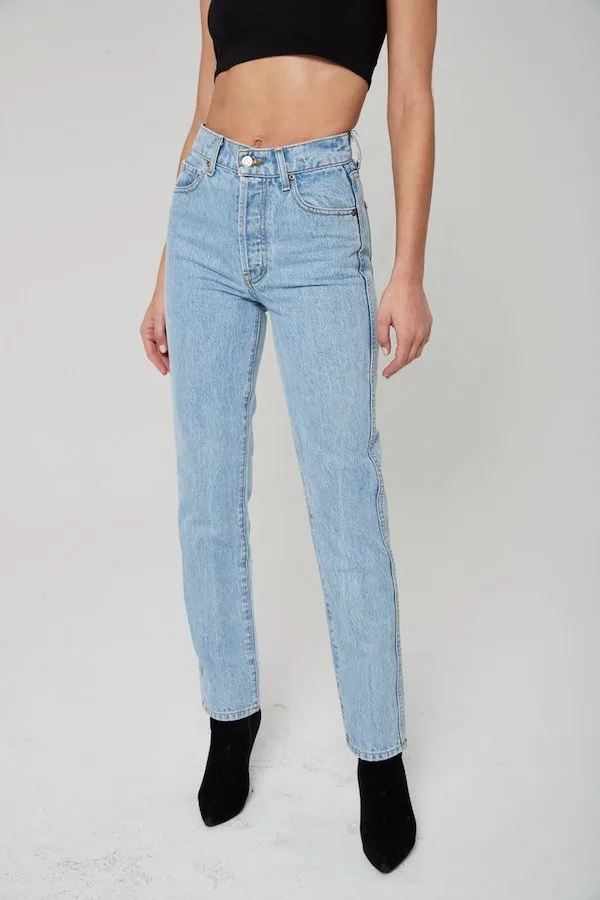 The Ex-Boyfriend jeans ($88) fits similar to Frontrunner jeans. We recommend sizing up in this style.
This style has a straight leg and a very high-waist fit. We LOVE them with a cute crop top.
Below we're wearing the Ex-Boyfriend jean plus our Rothy's points for the 4th of July.
https://www.instagram.com/p/CCTlv3QBWct/
#6 Gemini Jeans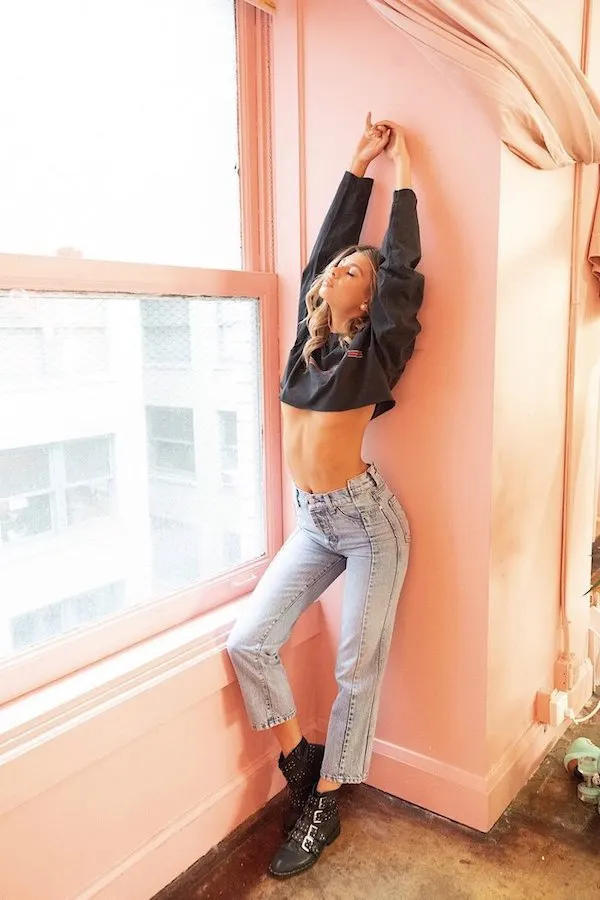 The Gemini Jeans ($98) are freaking AWESOME. They run small, so we recommend sizing up one size. We sized up to a 29″ in this pair.
The crooked asymmetrical hem makes them unique and definitely a topic of conversation. Say goodbye to boring jeans with this pair.
#7 Misty Jeans

The Misty jeans ($88) are another style of mom jeans. We recommend sizing up in the Misty style.
These jeans are more cropped than the Ex-Boyfriend and Frontrunner styles.
#8 Side Chick Shorts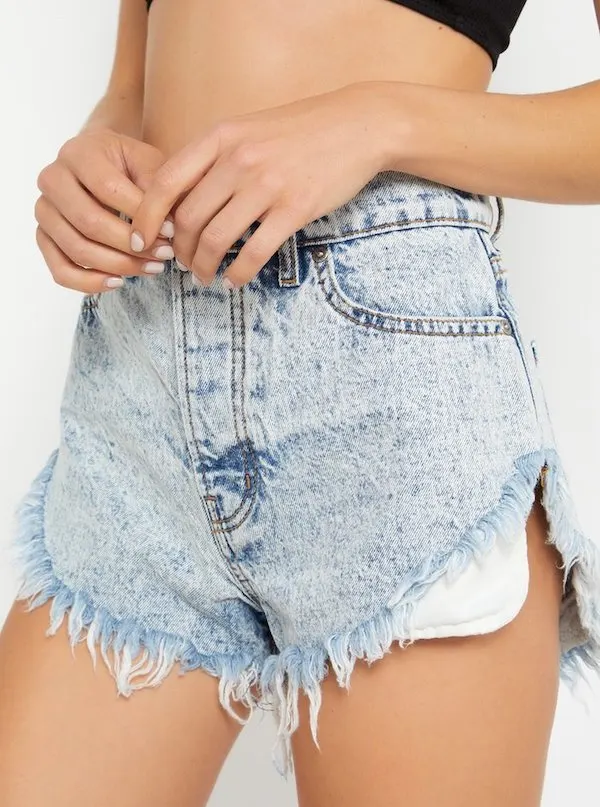 We love the high side cuts on the Side Chick shorts ($88). The shorts also come in different colors and you bet we got one of each.
The shorts run large. We ordered a size 27 (one size down) and there was still plenty of room. If you want a snug fit, we recommend sizing down twice.
https://www.instagram.com/p/CIBwjrMhi2Q/?igshid=1p7z1bm9zkt59
Is REVICE Denim Worth It?
We are obsessed with REVICE Denim! Their styles are super unique and they're super comfortable to wear.
We hope our guide and REVICE denim review helped you determine what size you need in which particular styles.
Feel free to send us an e-mail if you have any further questions about the fit and style of REVICE jeans.
Where to Buy REVICE Denim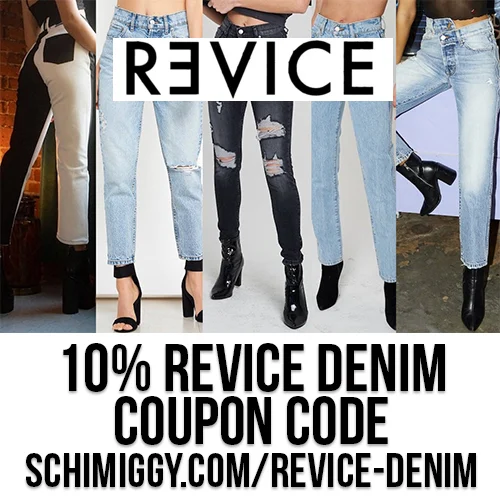 REVICE Denim sells directly to consumers and never via wholesale. This way they pass their savings onto their customers and not the middle wo(man).
Their styles run out quickly and you may experience popular styles on backorder. They are very good at communicating order statuses and will let you know if there are any other delays.
We recommend checking out their best sellers page to see what people are loving from REVICE.
You ready to give REVICE a try? Use this link to save 10% off your next order at REVICE Denim.
If you enjoyed our REVICE Denim review, please share it on Pinterest! Thank you!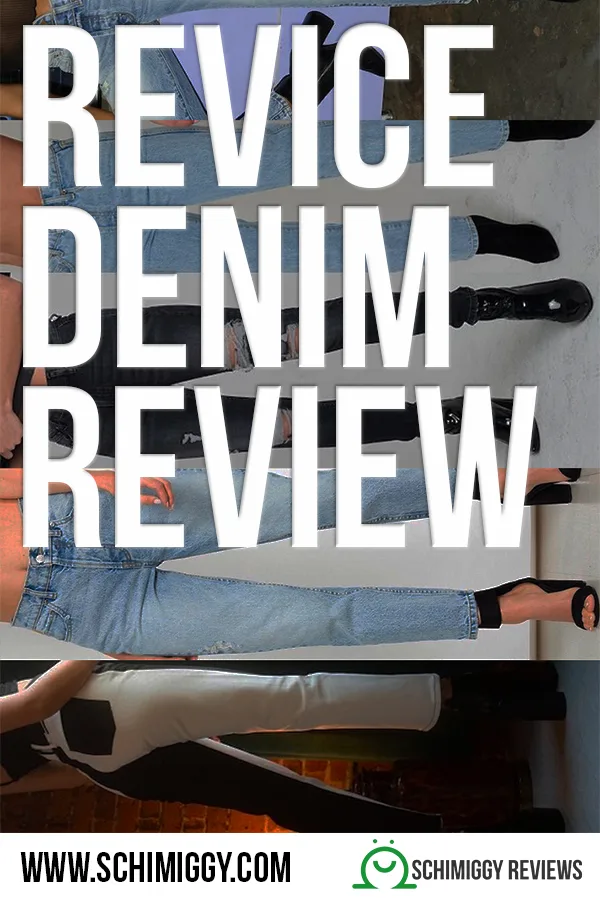 ---
Thank you for visiting today! If you found this encouraging or informative, please connect with us on Instagram, Youtube, Pinterest, Facebook or Twitter. We'd love to meet you!
Sign-up for our monthly newsletter for updates and more. We promise we won't spam you! Feel free to unsubscribe anytime.
For more fitness fashion discounts and offers, please visit our Fitness Instructor Discounts + Brands Directory or favorite brands coupon codes list.
If you're a brand and want to submit a product for us to review, please use this form to get in touch.
This site uses affiliate links. Clicking on or purchasing via an affiliate link may result in commissions for us which help keep the content flowing and lights on at Schimiggy Reviews. You may read more about this in our privacy policy.