Reading Time:
10
minutes
**Just a warning, some of this content may look and sound pretty graphic. Proceed with caution!**
What is Camel Toe?
Camel toe is when a woman's labia majora is visibly outlined in tight-fitting activewear. This can happen with swimwear, shorts, leggings, tights, and any type of clothing that sits tight against the body.
Camel toe can also happen to men too (the male version is called a moose knuckle)!
The name is derived from how the labia majora looks against tight fabric, somewhat like a camel's toe (pictured above).
Other names for this nether-region phenomenon include crotch cleavage and moose knuckle. I know…how unappealing.
Camel toe can not only be unsightly, but it can also be uncomfortable for most women when the fabric rides up into the creases of your body.
Everyone and anyone can experience camel toe at any point in their lives. Even celebrities are not immune to camel toe.
Some men may find the camel toe appealing and even fetishize it. In 2018, I saw some ads for underwear with a camel toe mold for those wanting to re-create the look.
Personally, I do not mind camel toe because it happens naturally and it takes a lot of inconveniencing for something to bother me. However, if this is a common nuisance for you and you want to be rid of it, you've come to the right place.
There are leggings for different body shapes, and you should know which one will suit you the most in shielding the camel toe. But that's not enough and you may need to rely on other solutions.
Let's learn about the causes of camel toe and how to prevent camel toe.
What Causes Camel Toe?
#1 Improper Fit
Sometimes fabric that is too tight and the overstretched against skin can create camel toe where there are crevices in the body (ie. behind the knees, hips, crotch area, and bottom of the glutes/derrier).
This can also happen when clothing is too loose and it rides up the front or back of a woman's body.
Finding the proper fit can be the solution to getting rid of camel toe.
#2 Going Commando
Wearing skin-tight pants without underwear, or "going commando," is a sure way to display your bodily features.
It is more likely to create camel toe due to a lack of a barrier between the fabric and your body.
People like going commando because you won't have to deal with visible panty lines (VPL) and the feeling of freedom from constricting clothing.
When going commando, we highly recommend disclosing that bit of information if you ever decide to sell your clothing on the secondary market.
#3 Wearing Leggings With a Front Seam
A front rise seam may also be the culprit for camel toe. The seam may somehow find its way into your crotch cleavage. This can happen with normal wear or during exercise.
Usually, this may be due to the clothing being too tight, ill-fitted, and a result of cheap activewear fabric and shoddy clothing manufacturing processes.
#4 Wearing Leggings with a Shaved Vagina
Being shaved down there can be more comfortable and physically attractive. The problem with that is because there is no barrier (usually your pubic hair), your leggings can ride up and cause camel toe.
I've experienced a significant amount of camel toe when my vagina is shaved.
How to Prevent Camel Toe
Luckily, there are a few ways to get rid of or prevent camel toe. For people who hate the look and sensation of a camel toe, here are a few tips to help you get rid of, or "camelflage," your camel toe.
When approaching these ideas, think about which options feel the most reasonable and doable to you. You want to use a method that is most convenient for you.
#1 Wear Leggings Made with Flat Front Panels
Flat front panels eliminate the front seam from leggings and prevent fabric from riding up your crotch area. They're also great for people who love going commando to prevent the VPL, or "visible panty line."
Leggings with flat front panels are very comfortable and often have a lot of stretch, making them great for all types of workouts and sports.
Popular brands with flat front panel leggings:
#2 Wearing a Panty Liner in Your Underwear
If you wear underwear with your leggings, considering wearing a panty-liner to hide your camel toe.
Choose from thong panty liners or regular full-sized panty liners. An added bonus is when you wear a panty liner, it prolongs the life of your underwear by preventing staining, pH bleaching, and leakage.
Cons of this method are that it isn't exactly eco-friendly and can become expensive if you wear leggings often.
#3 Size Up In Your Activewear Bottoms
Most of the time, the reason for camel toe is usually tight fitting clothing. Try sizing up in your favorite brands and see if that makes a difference.
If that doesn't work, we recommend trying a different activewear brand or the other recommendations in this post.
#4 Wearing Leggings Built with a Liner
Some leggings have a built-in liner, which is great for people who love to go commando yet want to eliminate the pesky camel toe and VPL.
The built-in liner is essentially underwear built into the legging. Built-in liners are usually more common with high-end brands because the design is more complicated and uses more material.
Brands with a built-in liner, or built-in underwear, include Ultracor.
#5 Wear Leggings with a Gusset
A gusset is a piece of material sewn into a garment to strengthen or enlarge a particular part of it. Examples include the yoke on a button-up shirt or a piece of fabric sewn into the crotch of leggings.
A gusset is a necessity for some buyers. Some don't even mind if there is or is not a gusset. Personally, I can go either way with my leggings as long as they fit properly.
A gusset provides additional support and reduces the stress on seams during wear, this potentially preventing camel toe!
Gussets can be diamond, triangle, square, or H-shaped. Below is an image showing different types of gussets you may see on leggings.
#6 Avoid Camel Toe Prone Fabrics
Camel toe typically happens with stretchier fabrics. This is why the spandex in activewear typically causes camel toe. Linen and polyester fabrics are also known to cause camel toe.
It is better to avoid these fabrics when possible. A blend of the fabrics, such as bamboo, rayon, spandex, lycra, etc. works much better to cover up camel toe.
#7 Wear Thick Fabrics
Thinner fabrics are more likely to highlight all of the body's natural lines, lumps, and bumps.
If camel toe has been a common issue for you, consider shopping for leggings that are made with a thicker and heavier fabric.
Some brands with thick fabrics include Athleta, Carbon38, Boody, and Girlfriend Collective. They all use thick, high-quality fabrics that prevent camel toe.
Related: Girlfriend Collective Review: Compression Leggings
#8 Choose to Wear Darker Shades of Leggings
Darker shades tend to hide everything while lighter shades will display every bump, lump, and crease.
If camel toe is a frequent occurrence for you, we recommend sticking to dark colors such as navy, hunter green, black, charcoal grey, indigo (dark purple), and burgundy/maroon.
Below are our current favorites for dark hued leggings.
#9 Wear Patterned Leggings
Patterned leggings will hide almost everything. I especially love to wear camouflage printed leggings for obvious reasons.
Be mindful that some prints that are printed on white fabric may stretch to white and cause the fabric to become see-through (or not opaque). I tend to wear fabrics where the pattern is knit into the fabric or printed against dark fabrics such as gray or black.
#10 Wear a Long Tank Top or Sweater Over Your Leggings
If all else fails, you can always wear a long top over your leggings. A long tunic or sweater will cover the camel toe and resolve any see-through issues in the crotch and bum area.
Check out this post to get some ideas for what type of sweaters best go with leggings.
#11 Use the Cuchini or NOSHO Concealers
Here is a solution to your camel toe woes that is reusable. The Cuchini (a portmanteau of coochi + Houdini) is a pad that you can use to cover your labia and prevent camel toe.
These are affordable and a great investment because they are reusable. It is recommended that you wear them inside the underwear.
The only drawback of the Cuchini is that it's a one-size-fits-all (OSFA) product. We know that women come in all shapes and sizes. Some women have reported the Cuchini being too small and it getting lost during wear.
Another drawback is the need for adhesives to keep the Cuchini in place. I would probably not recommend this unless your camel toe really bothers you and the product is perfect for your body type and size.
We also recommend checking out this silicone version of a camel toe cover-up. Silicone camel toe covers are typically reusable to an extend until the adhesive wears away.
Alternatively, you can use the NOSHO silicone cameltoe concealers. These are reusable and come in different shades.
#12 Wear Period Panties
Period panties are a sustainable way to deal with your period. Just wash the panties, dry them and wear them again. They'll also last for years! I've had my pair for over 4 years and they're my favorite camel toe prevention solution.
It's important to note that while period panties hold quite a bit of blood, they should still be used in conjunction with a menstrual cup.
Period panties are made with a synthetic leakproof layer that extends up the front of your labia. The added layer (often) magically hides your camel toe!
Here are some period underwear brands that we recommend:
Related: THINX Review – Best Period Underwear?
Related: Sustainable and Zero Waste Alternatives to Single Use Tampons and Pads
#13 Wear Camelflage Underwear
Camelflage makes underwear that prevents camel toe from happening. Ever. They make both regular and sport underwear that is camel toe proof!
The underwear is constructed with a rubber layer within the underwear that hides your camel toe. You won't even feel it during wear. How's that for peace of mind?
A pair of underwear runs from $14-$20 a pop and are very high quality. I recommend buying your true size.
Buy Camelflage underwear here and use code SCHIMIGGY for 10% off. You can also buy Camelflage underwear on Amazon.
#14 No Strings Panty
I just discovered these disposable no string panties. They come in a pack of three and use an adhesive to stay put against your crotch and backside.
We love that there is no string that would cause the panty to run up your camel toe.
Albeit, they're not a long-term solution for getting rid of camel toe, they are a great option for when you really want your camel toe to stay hidden under a nice tight dress or body contouring pants.
Buy them on Yandy or on Amazon.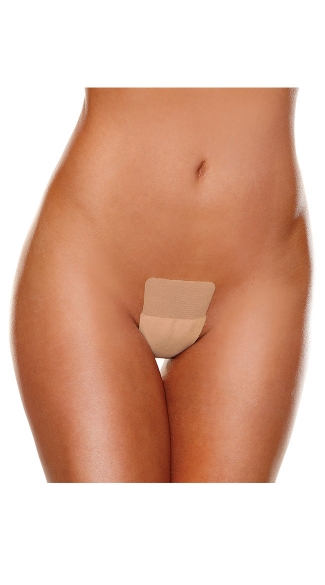 #15 Cycling Underwear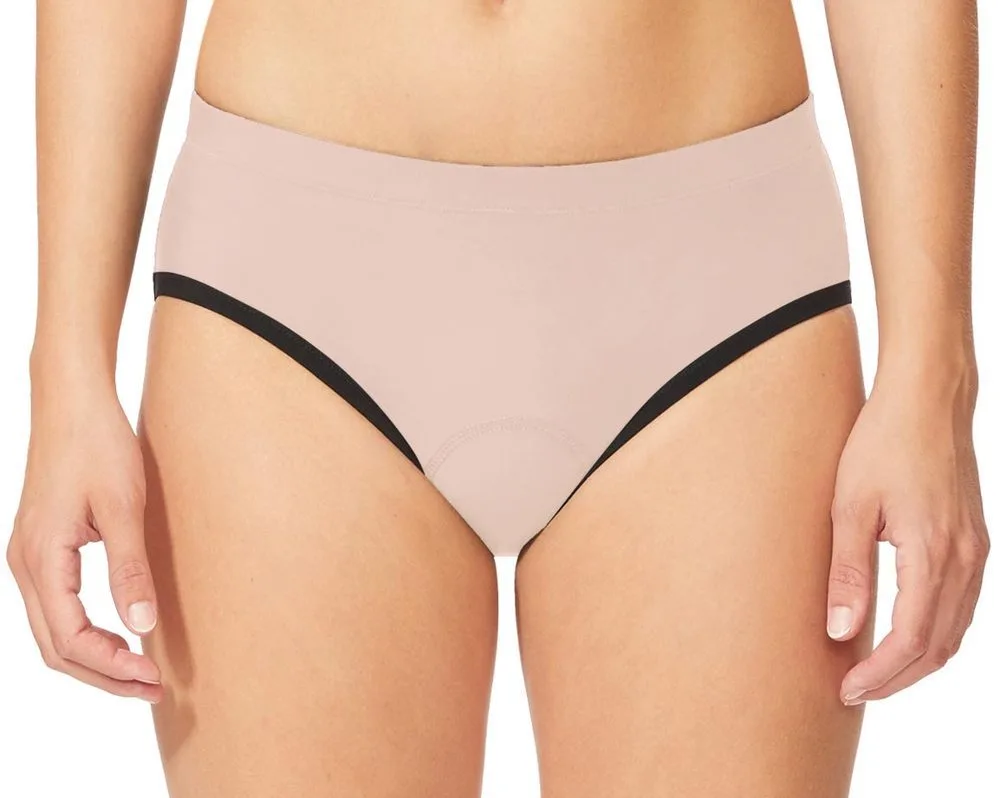 We JUST found out about cycling underwear. Baleaf sells them for only $16 a pair. Cycling underwear comes with a padded crotch for both your bum and camel toe. Wear any pair of leggings you desire and enjoy a camel toe free experience.
Use our code SCHIMIGGY15 to save 15% off your orders at Baleaf.
Final Thoughts
That completes the list of tips to cover up your camel toe. I highly recommend combining multiple of our methods to get rid of your camel toe.
For example, I would choose the front panel leggings in a dark color to prevent most of my camel toe mishaps. Or I would wear patterned leggings in a comfortable size. You get the idea.
If you have any other tips and tricks, I'd love to hear them. I hope these tips were helpful in helping to lessen your camel toe concerns. If you have any questions, feel free to e-mail me!
Thanks for tuning in!
If you found our how to prevent camel toe post helpful, please consider sharing it on Pinterest! Thank you!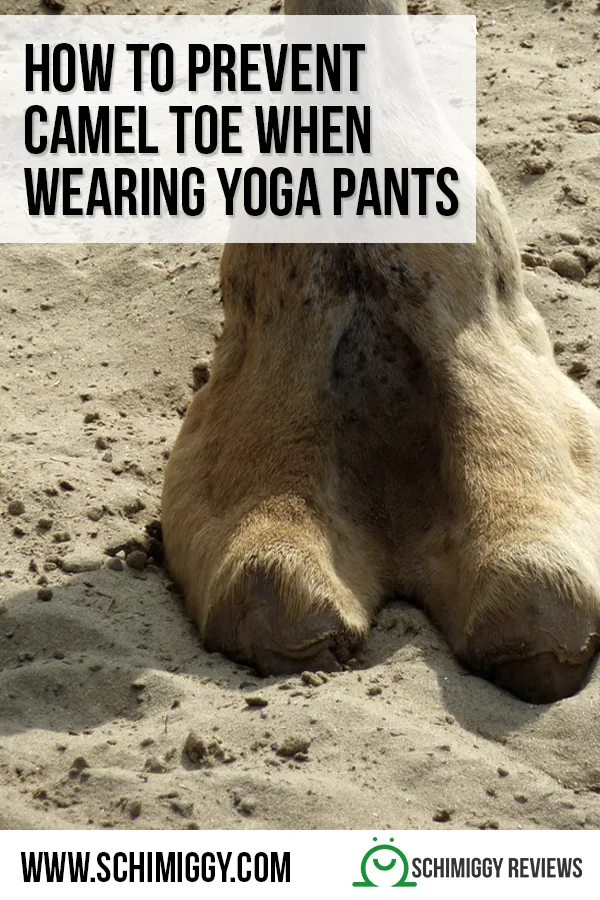 If you liked this post, you may also like these articles too:
Thank you for visiting today! If you found this encouraging or informative, please connect with us on Instagram or TikTok.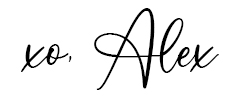 Sign up for our monthly newsletter for updates and more. We promise we won't spam you! Feel free to unsubscribe anytime.
If you're a brand and want to work with us, please visit this page to get in touch.