Reading Time:
2
minutes
Our Vietnamese pickled carrot and daikon pickle (Đồ Chua) is easy to make and goes with everything! The Vietnamese name for this garnish and side dish is Đồ Chua. It is pronounced "dohh chuwuhh."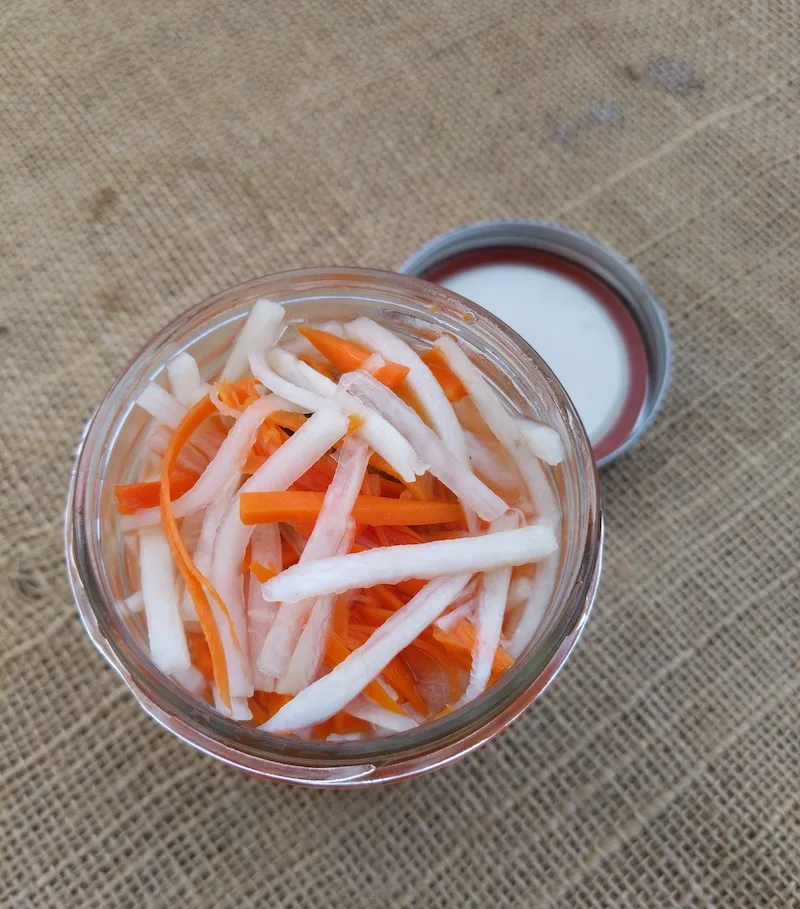 In our household, we always had Đồ Chua on hand. We eat it with Bánh Mì sandwiches, vermicelli noodles (Bún), in our spring rolls (Gỏi Cuốn) and with broken rice (Cơm Tấm). It honestly goes with everything and adds some tang to all your favorite dishes.
The dish is typically not spicy, however, you can add jalapenos and chilis to the brine to give it some heat.
To make this delicious pickled dish, you will need the following equipment: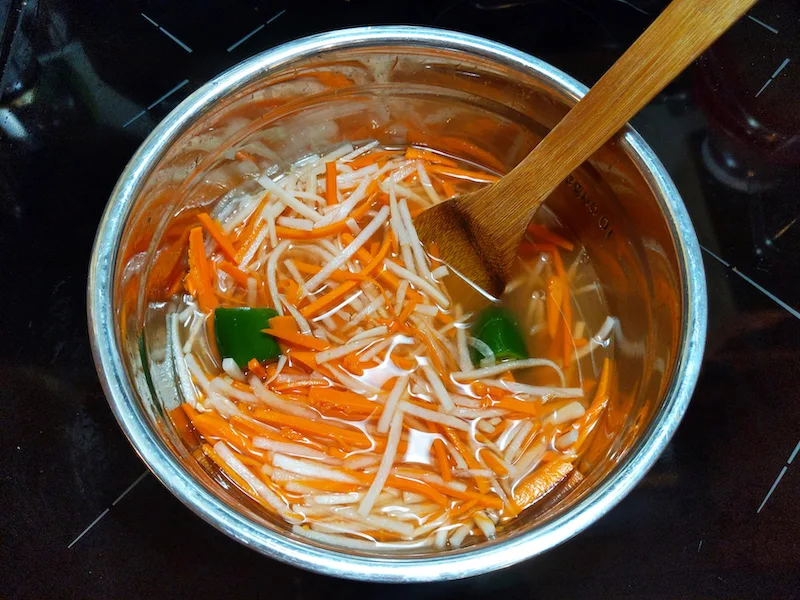 Let's get to it!
Yield: 3 Jars
Vietnamese Carrot and Daikon Pickle (Đồ Chua) Recipe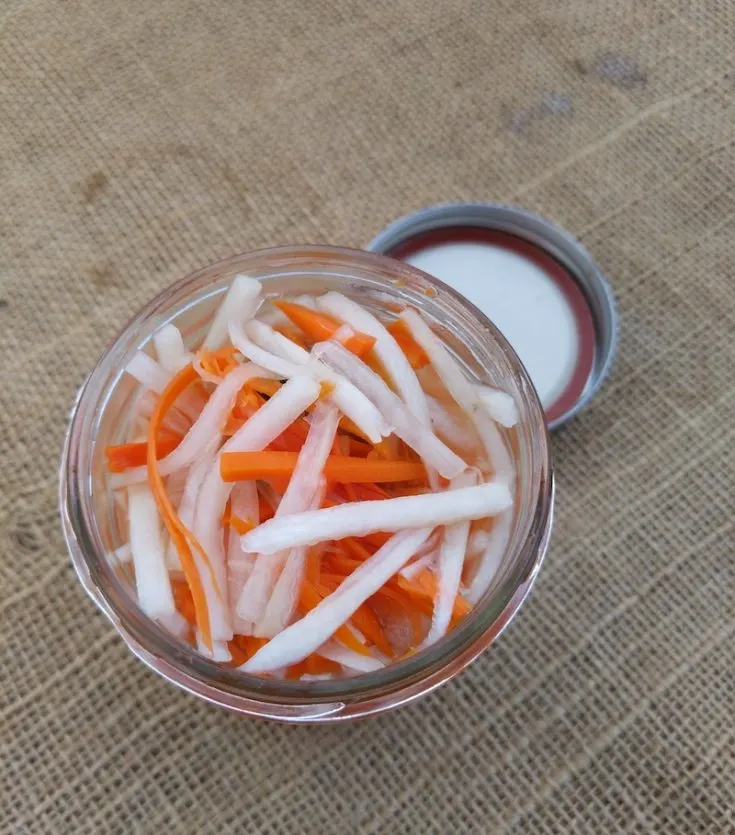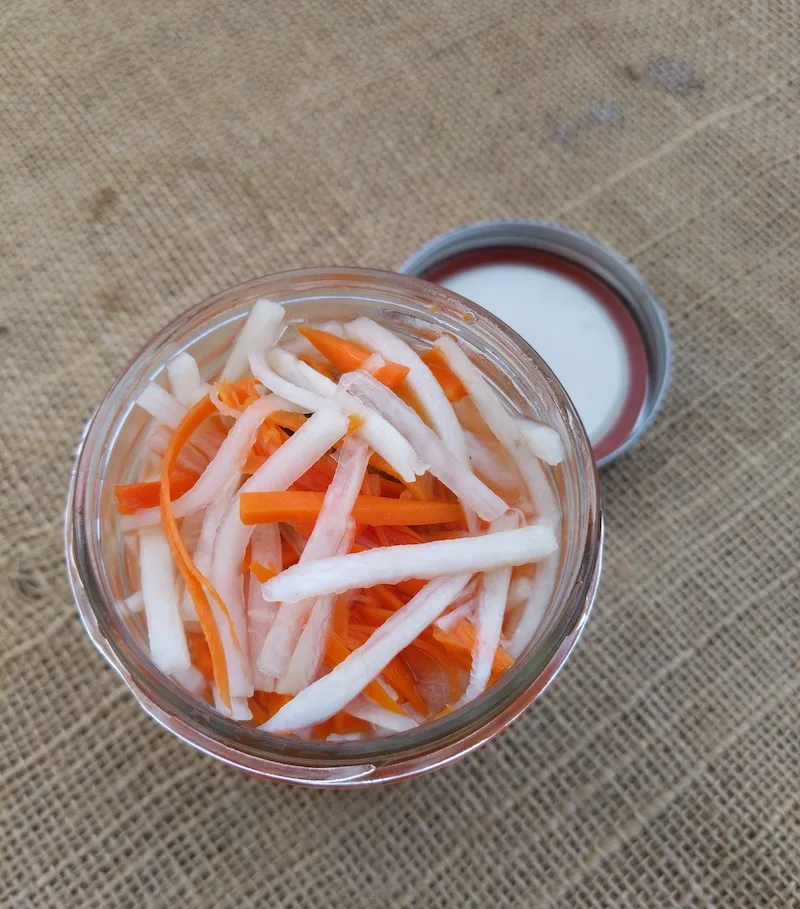 Vietnamese cuisine often uses a delicious pickled carrot and dalkon known as Đồ Chua (pronounced "doh chuhh"). It goes great in Bánh Mì sandwiches, vermicelli noodies, spring rolls, broken rice dishes, tacos and more. It's very easy to make and will last for weeks!
Total Time
3 days
12 minutes
Ingredients
1 pound Carrots julienned (3 carrots)
1 pound Daikon Radish julienned
4 cups lukewarm water
1/2-3/4 cup White or Rice Wine Vinegar
2 tablespoon salt
3 tablespoon White Sugar
1 Jalapeno halved
Instructions
Use a mandoline slicer to julienne the carrots and daikon into matchsticks and place in a large bowl.
Add the lukewarm water to the bowl and add the sugar, salt and jalapenos to the bowl. Stir with a wooden spoon until the salt and sugar have fully dissolved.
Add a 1/2 cup of vinegar to the bowl and continue mixing with a spoon. Use a small spoon to taste the brine to make sure it's to your liking. Add more vinegar as needed up to 3/4 cup.
Place a lid over the bowl and transfer it to the fridge.
After 24 hours, remove the bowl from the fridge and separate the pickles into jars. it will make approximately 3 mason jars worth of daikon and carrot pickle.
Notes
You can add more jalapenos or Thai chilis to make your Đồ Chua spicier.
The longer you leave the pickles in the fridge, the tangier, sour and more pickled your Đồ Chua will become.
Đồ Chua will typically last up to 3 weeks, but you can definitely eat it way beyond that. Think of it as like a best by date.
Nutrition Information:
Yield:
30
Serving Size:
1
Amount Per Serving:
Calories:

15
Total Fat:

0g
Saturated Fat:

0g
Trans Fat:

0g
Unsaturated Fat:

0g
Cholesterol:

0mg
Sodium:

435mg
Carbohydrates:

3g
Fiber:

1g
Sugar:

2g
Protein:

0g
We love letting our Đồ Chua ferment for at least 3 days. You can also eat it immediately. Đồ Chua should last for up to 3 weeks, but that is only the best buy date. Feel free to eat your Đồ Chua 1-2 months thereafter.
Do you like kimchi? You should check out our Fast and Easy Kimchi recipe too!
What did you think of our pickled daikon and radish dish? Pretty tasty eh? We hope you enjoyed it. If you have any questions, please let us know!
If you liked this post, please share it on Pinterest!
Thank you for visiting today! If you found this encouraging or informative, please connect with us on Instagram or TikTok.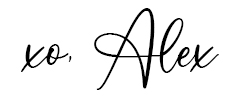 Sign up for our monthly newsletter for updates and more. We promise we won't spam you! Feel free to unsubscribe anytime.
If you're a brand and want to work with us, please visit this page to get in touch.