Reading Time:
4
minutes
Updated: 1/24/2021 | Thinx Review
About Thinx
Thinx period panties were created by female entrepreneur, Miki Agrawal. She wanted a sustainable period solution that would help women worldwide and prevent unnecessary plastics and single-use products from entering our oceans.
It was then that Thinx period panties were born. Through multiple iterations, Thinx panties now hold up to 4 tampons worth of blood and are worn by conscientious women all over the world.
Miki also created TUSHY, the amazing bidet that you'll want on every one of your toilets. Read our review of the TUSHY bidet here.
Related: TUSHY Review: Spray Your Butt Clean with H2O
Thinx Review: Period Underwear
I purchased a few panties during a sale and saved 10% off. I purchased the Boyshort, Thong and Hiphugger panties. You can shop all their panty styles here.
I went into this review knowing that Thinx are not intended to be used as a tampon, pad, or menstrual cup replacement. I wanted a solution for my light days (beginning and end of my period) and for the days where I experienced vaginal discharge (Don't worry, it's normal!).
We'll go over their pros and cons below to help you determine if you need Thinx.
Pros
A sustainable solution to periods. Thinx panties are washable and reusable. They're made to support you when that time of the month comes.
High-quality materials – Each panty is crafted with high-quality fabrics and materials that will last through many washes.
Easy to maintain. Throw them in the washer and air dry them for best results.
Leakproof – Each panty is leakproof and guaranteed to hold the promised amount of period blood. You may experience some leakage if your period is very heavy. At that point, we recommend using a backup period solution such as a menstrual cup or reusable pad.
Odor-proof. I've worn my panties multiple times and never had an issue with odor.
Size inclusive. Sizes range from XXS to 3XL.
60-day satisfaction guarantee return window. Thinx guarantees your satisfaction. Try them out for 60 days and return them if they do not work for you.
Cons
Expensive – Compared to other brands, they're a bit pricey. They are definitely worth it though. Most styles run $30+ a pop. We recommend using our coupon code below to save $$$ toward your first pair.
You will need to wear Thinx with other period solutions. I typically wear my Thinx with a menstrual cup to prevent leakage. Thinx panties are not intended to replace your menstrual cup, pads or tampons.
Runs small – We recommend sizing up in Thinx period panties. I wear a size 6 in lululemon bottoms and a small in Thinx panties.
Related: Sustainable and Zero Waste Alternatives to Single Use Tampons and Pads
Best Practices for Period Panties
So period panties are not cheap. You will want to take care of them so they last a long time. Here are our key takeaways and tips for caring for and wearing your period panties.
Wear with an alternative period solution such as tampons, pads or a menstrual cup.
Run your period panties under the faucet after each use. Wash any away stains and heavy blood flow from your panties. This will prevent any permanent staining of your period panties.
Always air dry your panties. Machine drying can ruin the elastic fibers and make your panties lose their stretch.
With proper care, your panties can last for up to 2 years or more. Read Thinx care instructions here.
Should I Buy Thinx?
YES! I love Thinx panties. You may want to invest in several pairs so that you can wash and cycle through them during your period.
While they are not a standalone solution for your period, they are great for lighter days and even days where you may have a lot of discharge. I love that they provide an additional layer of protection for unexpected leakage.
They're also super comfortable and easy to care for. Machine wash and dry and plan to wear your Thinx even while you're not on your period.
Where to Buy Thinx
Buy Thinx directly from their website. Use this link to save $10 off your first order.
We also recommend buying Saver Sets which saves you around 10% of the regular MSRP. Combine it with this $10 coupon for additional discounts!
If you found our Thinx Review helpful, please share it on Pinterest. Thank you!
Thank you for visiting today! If you found this encouraging or informative, please connect with us on Instagram or TikTok.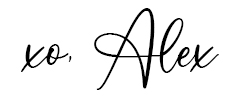 Sign up for our monthly newsletter for updates and more. We promise we won't spam you! Feel free to unsubscribe anytime.
If you're a brand and want to work with us, please visit this page to get in touch.