Reading Time:
7
minutes
Calling all hippies and lovers of color! If you're looking for tie dye activewear, we've got what you need right here.
The tie dye pattern can be dated back to 500 AD. Japanese (Shibori), Indonesian (Batik), Indian, Thai and African cultures also have their versions of tie-dye.
Tie dye is characterized by bold primary colors and vibrant designs. In 1909, Professor Charles E. Pellow of Columbia University acquired some tie dye fabrics and explained the process in his teachings at the university.
It wasn't until the 1960's and into the 1970's when tie dye became popular in the hippie movement and symbolized an expression of personality, freedom and love.
Today tie dye represents happiness and the bright colors seemingly uplift the mood in any setting.
Here are our top picks for tie dye leggings, sports bras and more. We hope you love them!
When we make our list of best leggings, we rate them on eco-friendliness, cost, design, performance and fair company ethics (fair pay, equal opportunity, etc.). We only want to share the best for us and our environment with our readers.
Best Tie Dye Leggings and Activewear
#1 Celestine
Celestine makes fabrics that are to dye for. Get it? Their super-soft fabrics offer a lot of compression and won't pill or snag. The sets are bright colored and will lift your mood during any workout sesh.
Buy Celestine on Carbon38. Use code SHMGY25 to save 15% off your first two orders.
#2 Splits59
Splits59 released their tie dye collection this Summer 2019. I am all for it. All the colors of the rainbow (ROYGBIV) is clearly represented in this set.
Get $20 off when you shop Splits59 using this link.>>
#3 Glyder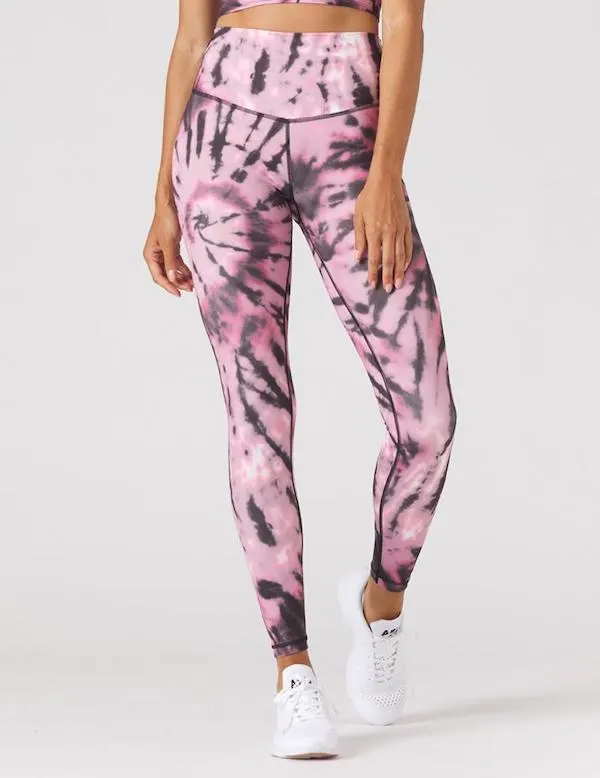 Glyder makes tie dye loungewear and activewear. We love their fashion forward and comfortable apparel.
Use this link to save 20% off your first purchase at Glyder.
#4 Electric & Rose
Electric & Rose makes activewear from organic cotton. Their bohemian SoCal vibe will want you chilling in their pieces all day. They also offer super-soft joggers and sweatshirts with tie-dye prints!
Use this link to save $25 off your first order at Electric & Rose.
Alternatively, you can also use code SCHIMIGGY20 to save 20% off all your orders. Shop now!
Read our Electric & Rose reviews here.
#5 K-Deer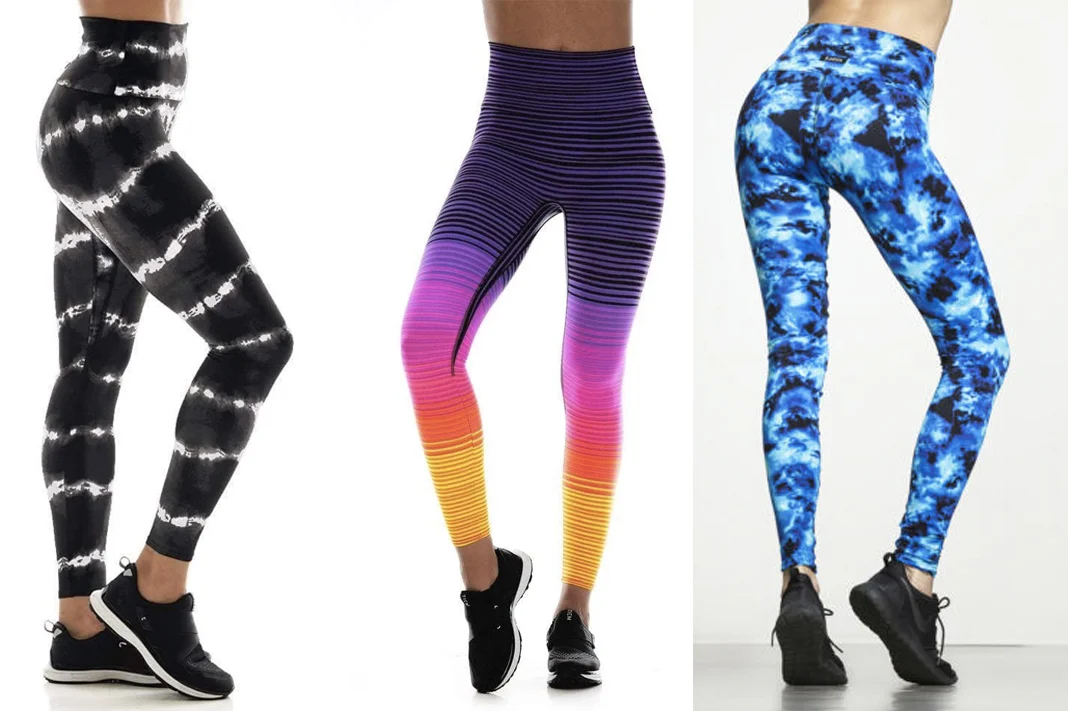 K-Deer makes awesome leggings in long, sneaker and capri length. Their front panel design eliminates camel toe. Each pair ranges from $88-$98.
Use code SCHIMIGGY to save 10% off your orders at K-Deer. Shop now!>>
Check out our K-Deer reviews here>>
Related: How to Prevent Camel Toe when Wearing Yoga Pants and Leggings
#6 WERKSHOP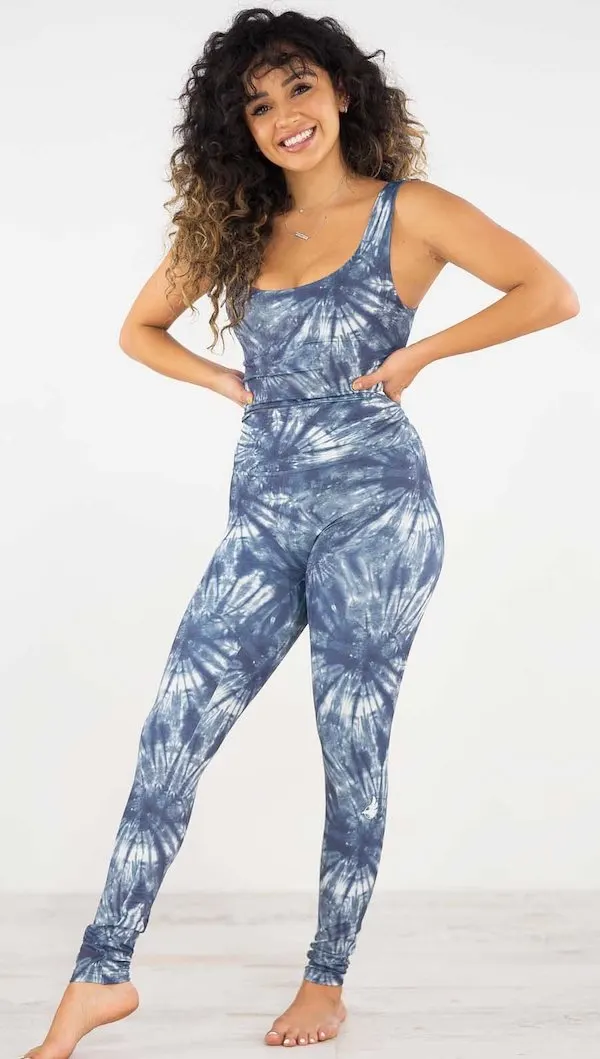 WERKSHOP makes super soft and stretchy Athleisure fabric leggings with matching crop tops. They have blue and black tie-dye prints you'll want to LIVE for. We are constantly wearing ours!
Use code SCHIMIGGY to save 10% off your orders at WERKSHOP.
#7 NUX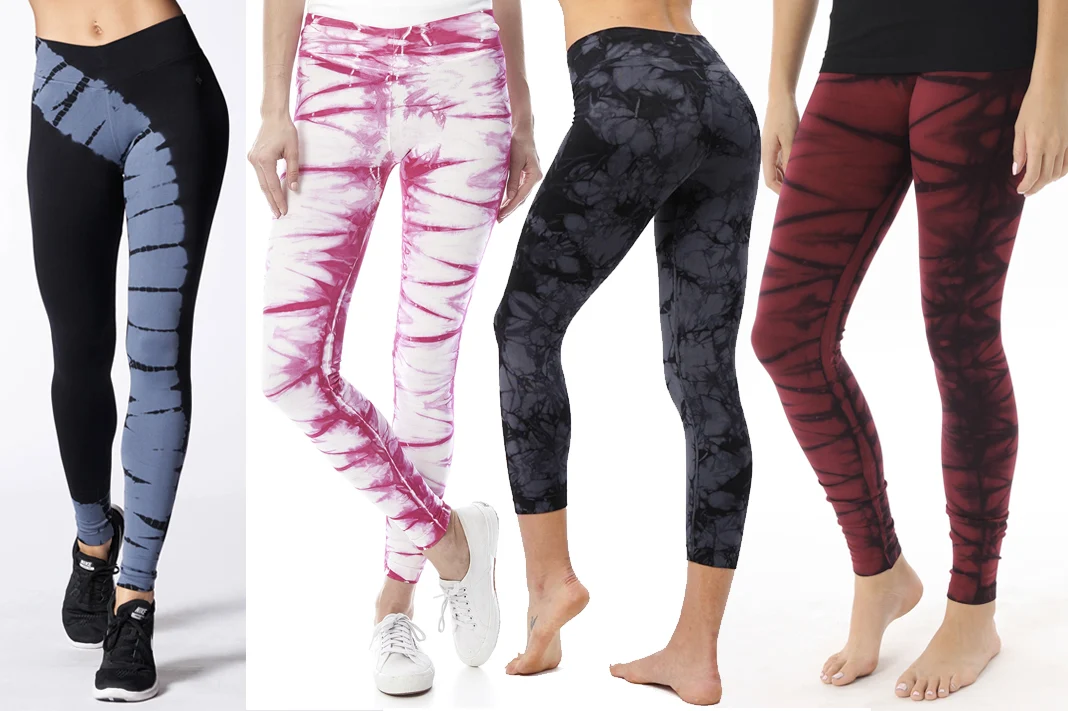 NUX activewear is a USA based brand that specializes in seamless activewear. Size up in NUX for a comfortable fit.
#8 lululemon
lululemon offered tie-dye prints with their Shibori collection back in 2017. Now they offer tie-dye prints occasionally and typically sell out quickly.
Shibori is a tie-dye art form practiced in Japan. lululemon made various Wunder Under Pants and sports bras with the Shibori print. It was a great break from all their solids colors!
Read our lululemon reviews here>>
#9 Avocado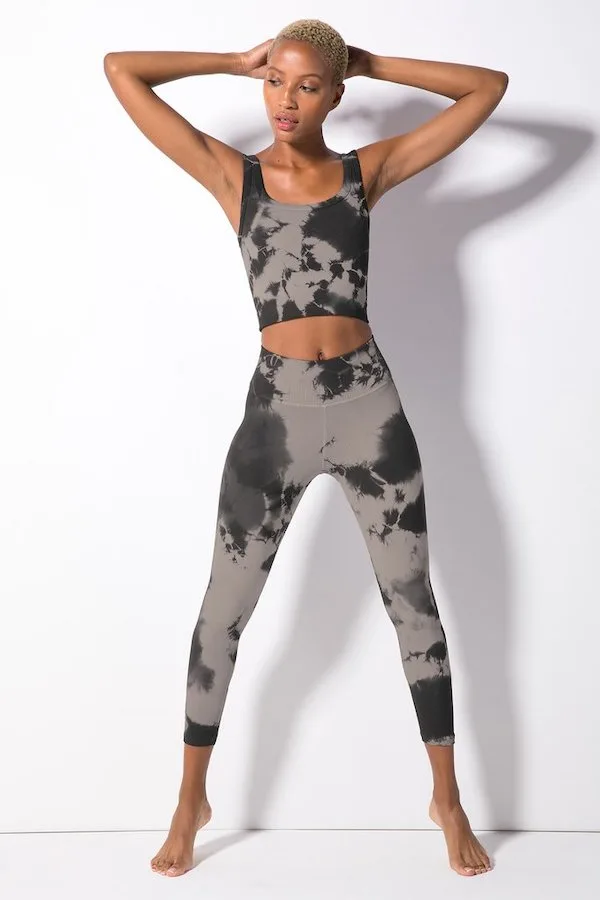 Avocado is a LA-based activewear brand that focuses on seamless apparel. They have seamless tie-dye leggings that come with matching crop top bras. They're also super comfortable and sell out quickly.
Buy Avocado on Carbon38 and Bandier.
#10 Terez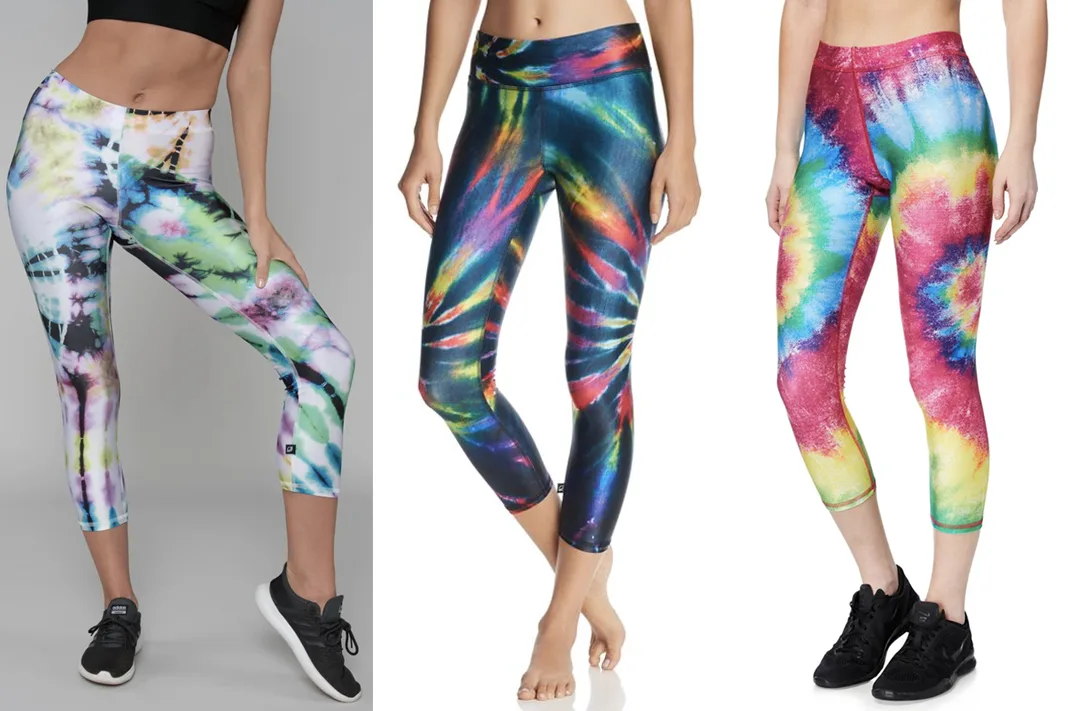 Terez makes a good amount of tie dye printed leggings. They offer long and capri length bottoms with a high or regular waistband.
You can shop for Terez on Carbon38 and use code SHMGY25 for 15% off your first two orders.
#11 Liquido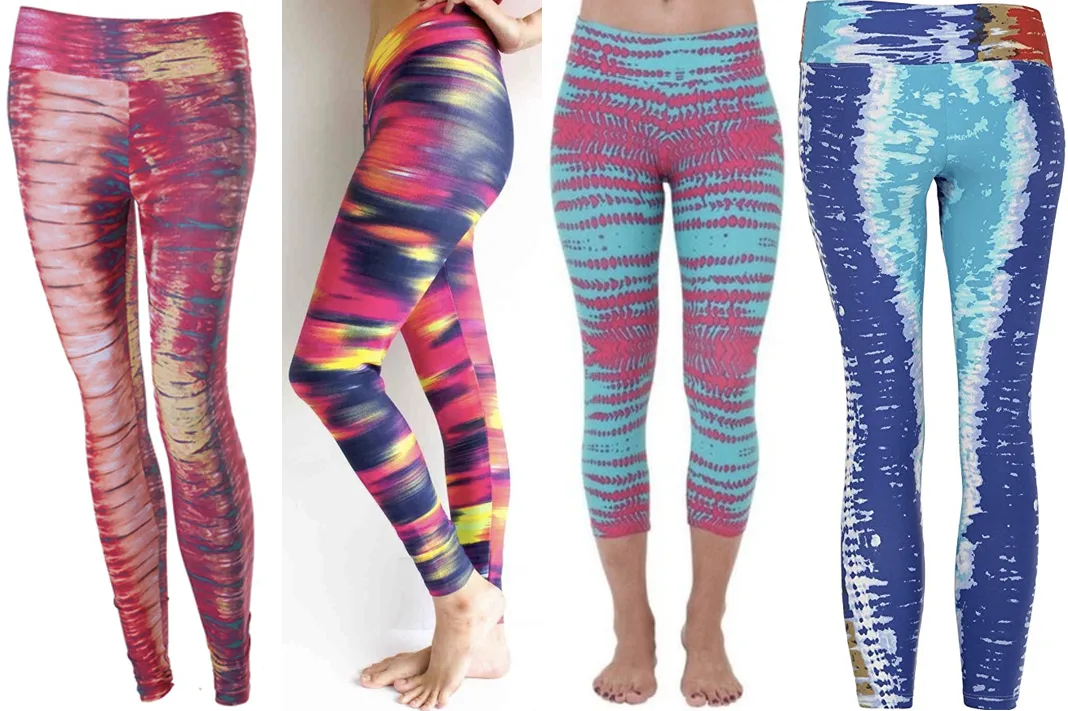 Liquido uses a buttery fabric that feels like cotton balls hugging your legs. We recommend sizing up in Liquido.
Read our Liquido reviews here>>
#12 Onzie
Onzie makes quick-drying activewear for men and women. Their gear is perfect for getting sweaty in and actually works better when activated with sweat.
#13 Beach Riot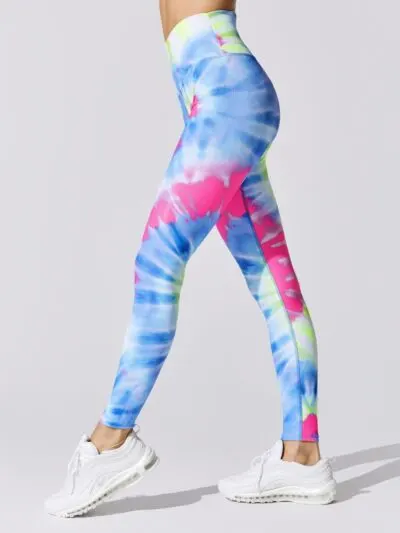 Beach Riot makes awesome tie-dye activewear and loungewear. Their stuff tends to run small so we recommend sizing up.
Buy Beach Riot on Carbon38 and Bandier.
#14 Zuvi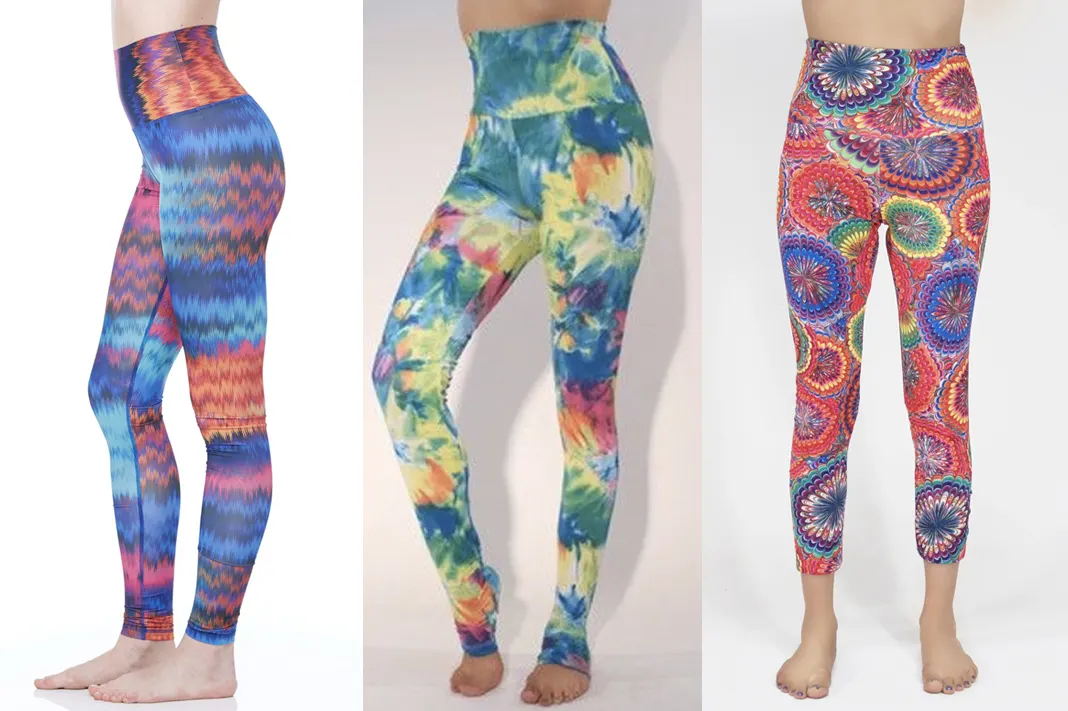 Zuvi makes lots of tie dye prints. Their fabrics are eco-friendly and made in LA. Their fabric is slick and soft, making it great for low-impact activities like yoga.
We recommend sizing up in Zuvi. I wear a size 6 in lululemon and typically fit a medium in Zuvi leggings.
Update: Zuvi is currently out of business. You can still buy their products on Poshmark and Mercari.
#15 Spiritual Gangster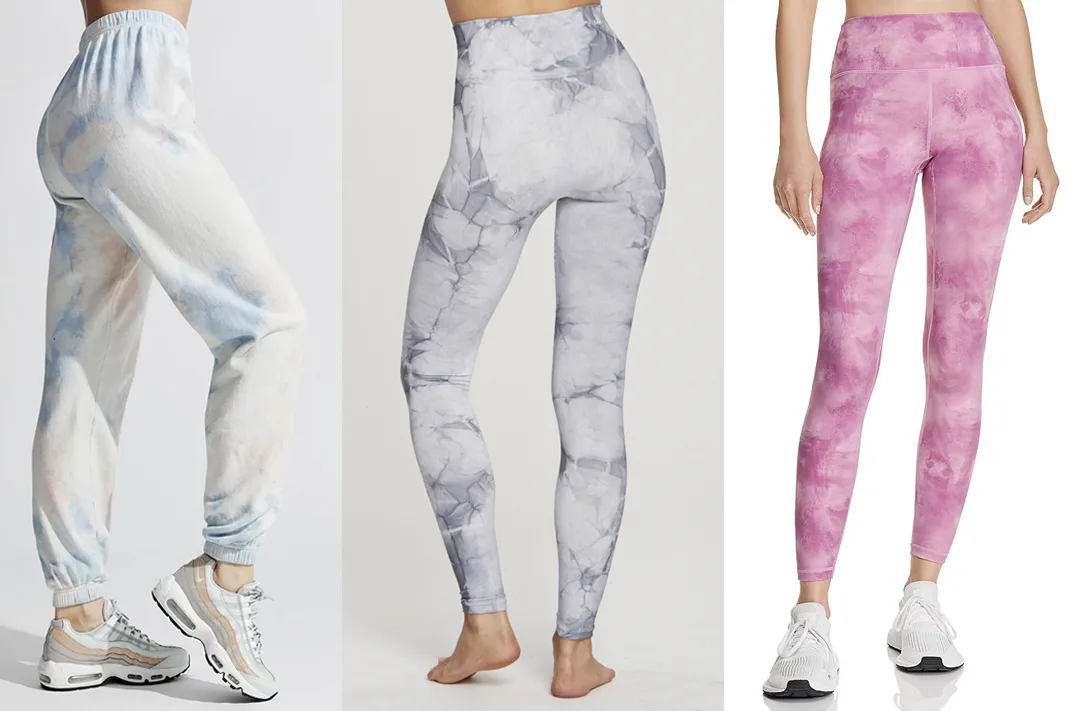 Spiritual Gangster makes beach and Bohemian style apparel for men, women and children. Their tie dye pants and tops are comfy and great for lounging around in as well as to yoga and other low-impact sports.
Get $20 off at Spiritual Gangster when you spend $50 or more>>
#16 Athleta
Athleta makes tie dye leggings using their super soft Powervita fabric! The Salutation tight is one of our favorite silhouettes.
Get a 20% off coupon code to Athleta with this link>>
#17 Tory Sport
Tory Sport is an activewear brand by Tory Burch. They make a tie dye set that comes with a matching sports bra and long sleeve shirt.
#18 Hard Tail
Hard Tail makes leggings, sport bras, dresses, hoodies and more from their super soft and organic fabric. Their brand is sustainable and great for low-impact activities.
Get a $10 off Hard Tail coupon code>>
#19 SPANX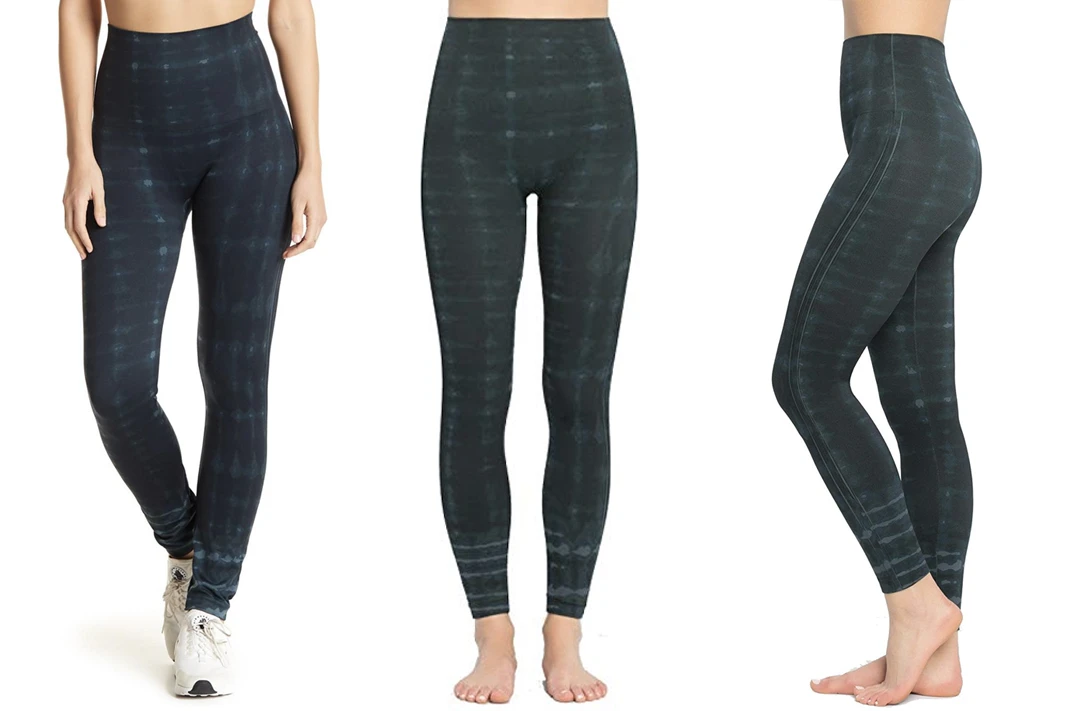 SPANX makes a tie dye legging in navy. Their Look At Me Now legging ($58) comes in various colors. You can read our review of SPANX leggings here.
Save 15% off at SPANX with this link>>
#20 LNA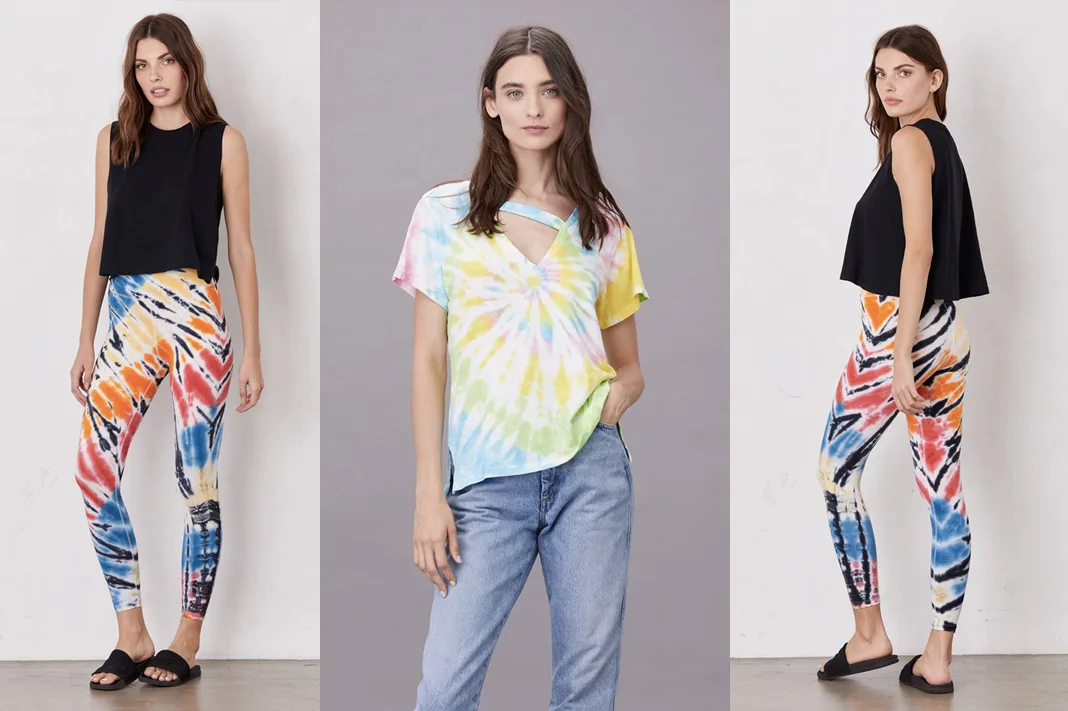 LNA makes super soft cotton fabric leggings and tops. Their tie dye pieces are great for layering and adding color to your wardrobe.
Buy LNA on Carbon38 and use code SHMGY25 to get 15% off your first two orders!
#21 Free People Movement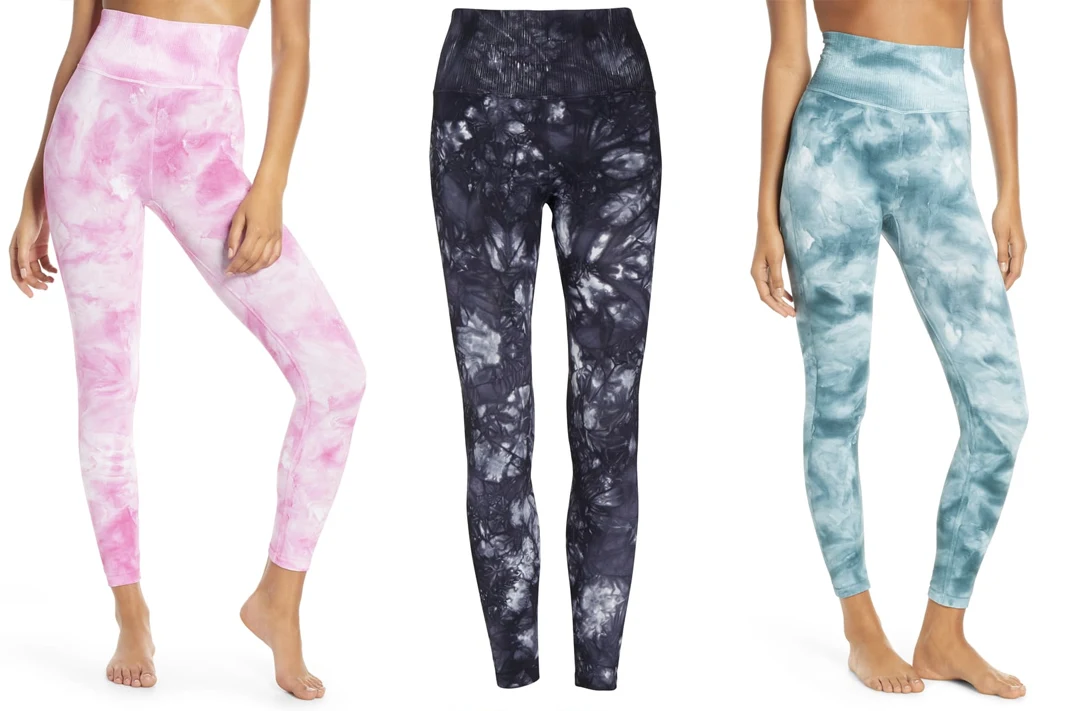 Free People Movement makes seamless tie dye leggings in light pastel hues. I love how comfy and versatile Free People activewear can be.
Read my Free People Movement review here>>
#22 Gap Fit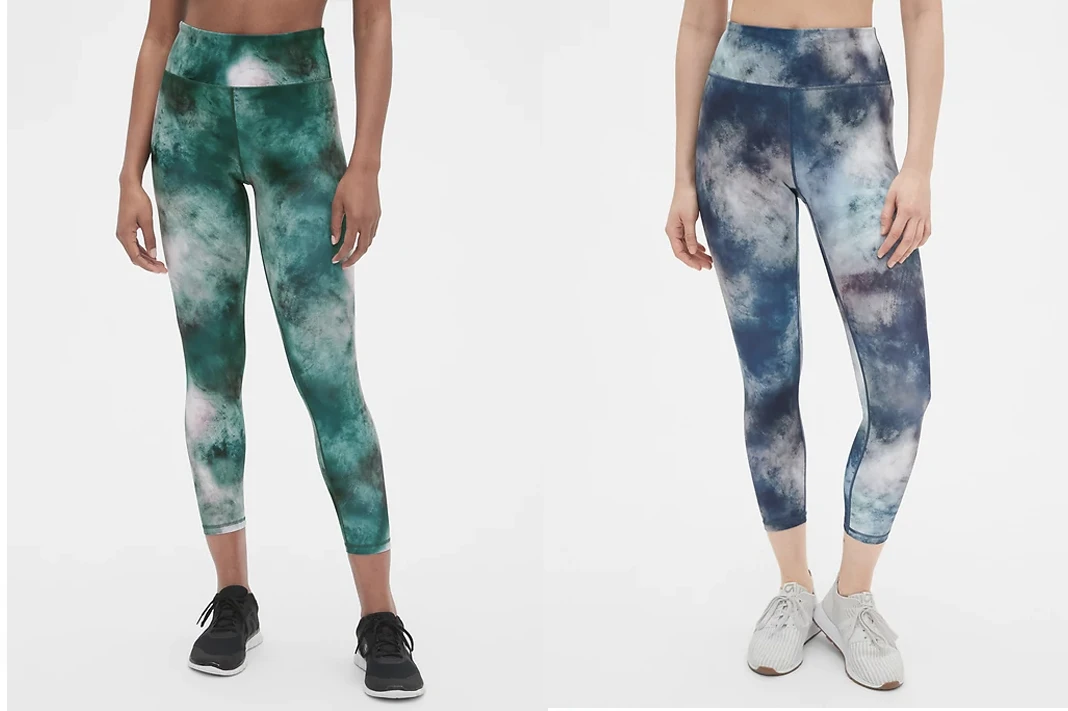 Gap Fit is Gap's affordable activewear line for men and women. They have tie dye bottoms and sports bra sets. I love the green tie dye print because it looks almost like a crystal.
If you enjoyed our tie-dye activewear post, please share it on Pinterest! Thank you!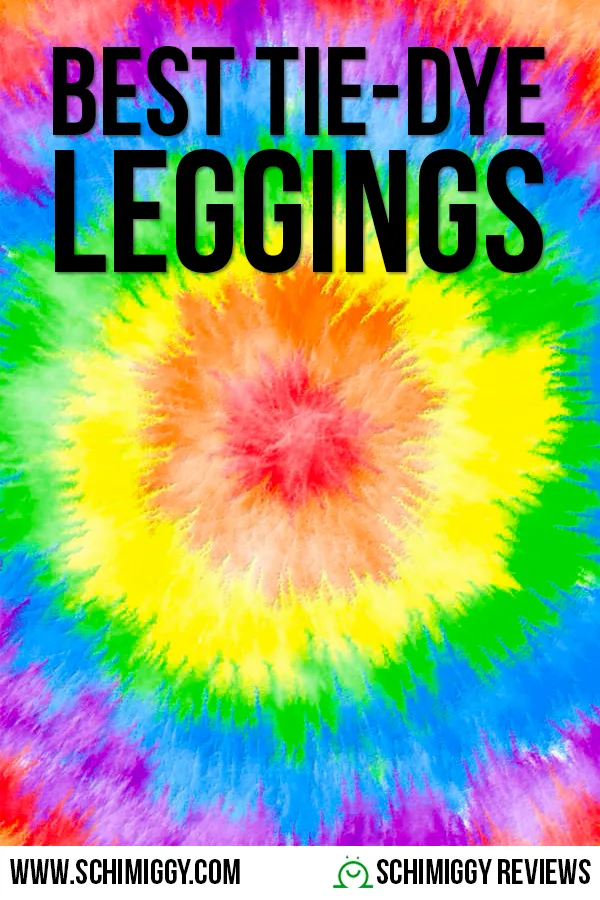 Thank you for visiting today! If you found this encouraging or informative, please connect with us on Instagram or TikTok.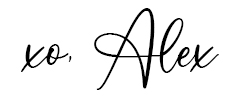 Sign up for our monthly newsletter for updates and more. We promise we won't spam you! Feel free to unsubscribe anytime.
If you're a brand and want to work with us, please visit this page to get in touch.