Reading Time:
4
minutes

About Terez
Terez is an activewear company that produces fun prints for both women, teens and young girls. Founded by Zara Tisch and her best friend Amanda Schabes, the duo creates bright, fun and lighthearted prints that promote positivity, adventure and self-expression. Their most popular print is the emoji performance crops (pictured to the right). Check out their online store and find a print for any occasion.
Terez releases new designs every month and is currently sold in major department stores as well as specialty online activewear boutiques.
https://www.instagram.com/p/BUvCfcdBjcm/
Terez Review: Night Sparkle Tall Band Pant
I've tried both their tall waistband and performance leggings. The performance (standard thin waistband) cut me in funny spots and created a muffin top during wear. Once they released their taller waistband, I gave them another try. I chose the Sparkle leggings to add some pizazz to my practice and life. I've worn these leggings to NYE parties and while lounging around.
Let's get into the Terez review!
#1 Size: I wear Terez performance capri (standard waistband) in size Medium. I decided to go for a medium in their Tall Band pants as well. I am a size 6 in Lululemon for reference. The waistband fit comfortably and looked slimming. I could go down to a size small in Terez tall band pants for a more compressive fit.
#2 Style: Terez bottoms come in capris and long length leggings.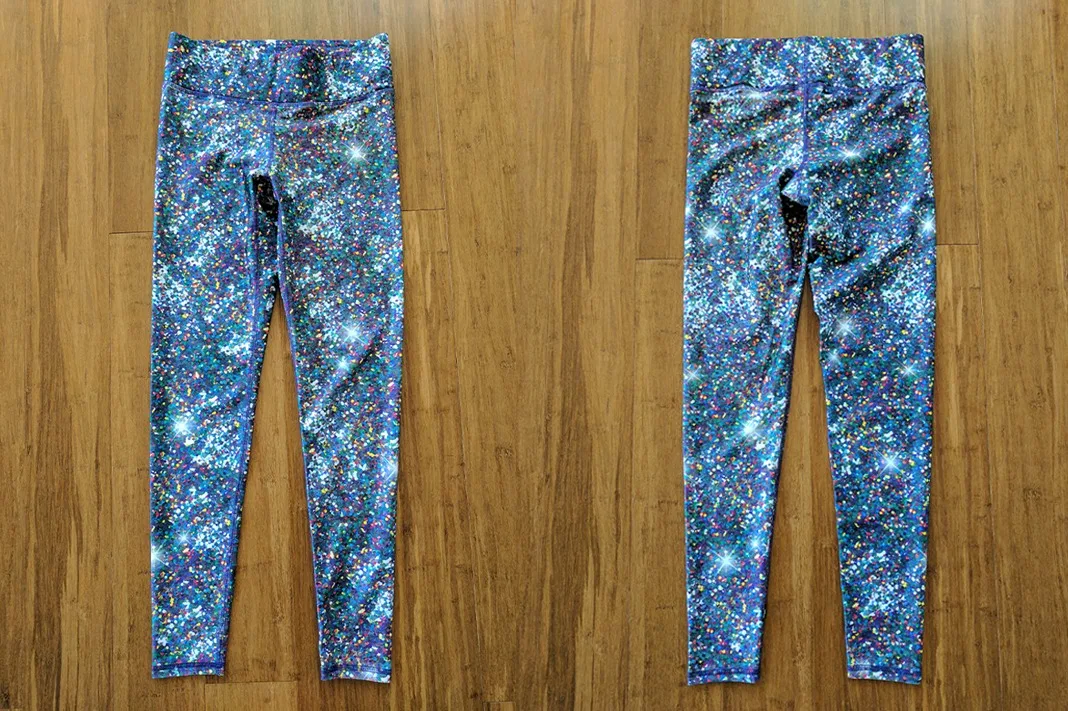 #3 Inseam: The 26″ inseam is great for my 5'5″ height. The legging opening slightly bunches up at my ankle. I can wear them over my heels if desired. If you purchase them from Nordstrom, they will hem them for free.
#4 Rise: The leggings have a high rise fit and sits just below the navel.
#5 Waistband: Tall enclosed elastic waistband similar to Carbon38 bottoms. The seam of the band sits on the back of the pant. Waistband is comfortable and keeps your leggings in place during practice and beyond.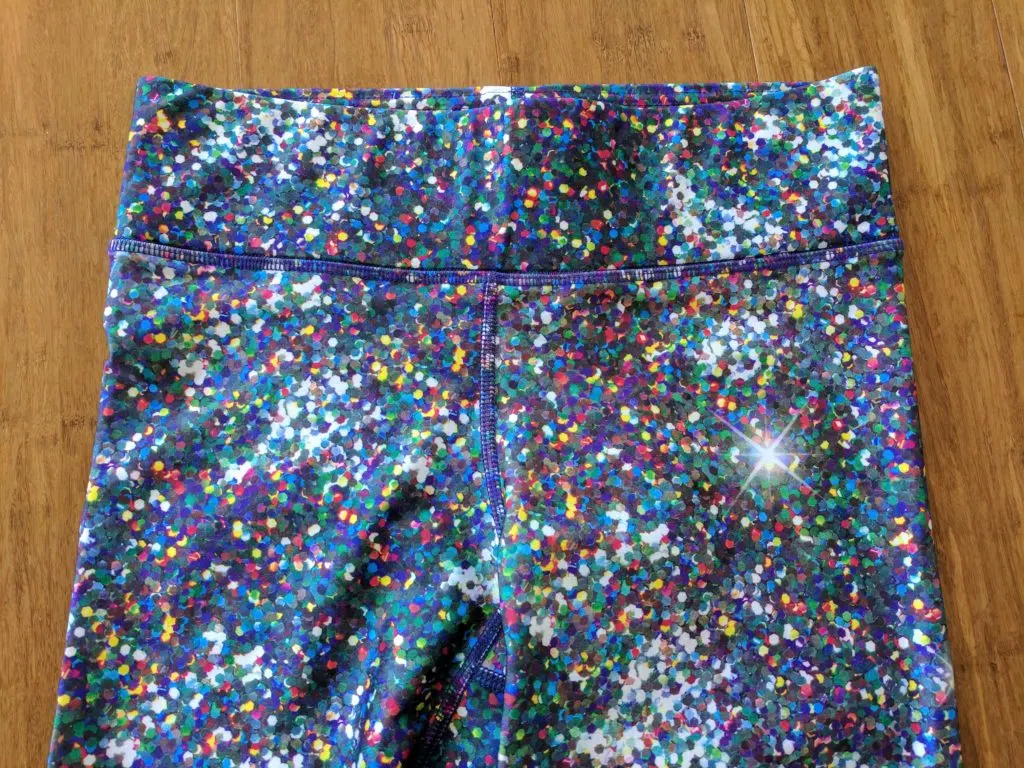 #6 Fabric:
Fabric Content: 80% Polyester 20% Spandex
Fabric Feel: Fabric feels soft and slippery. It is similar to Black Milk and Poprageous but slightly softer. The fabric is lightweight and sweat-wicking.
Fabric Look: Terez leggings have shiny look to them. I have yet to see a pair of matte Terez bottoms.
Fabric Opacity: Leggings are white backed and do not stretch to white. They are 100% opaque.
Fabric Performance: The fabric is durable and withstands abrasion. Fabric will not pill. The fabric is non-compressive and is great for low-intensity workouts. If you size down it will be more compressive, but because of how stretchy and soft the fabric is, it does not hug the body.
#7 When to Wear: Terez leggings can be worn for low-intensity workouts or casually about town.
#8 Cost: Terez leggings cost $76-82 USD and can be bought at various online retailers. I've found some really great deals on Terez on Carbon38.
#9 Gusset: Terez pants come with a large triangle-shaped, single layered gusset.
#10 Stitch Seam: Terez leggings are made with flat seams throughout the leggings. The thread color on these pants is purple.
#11 UPF Protection: 50+ (Terez also creates swimwear!)
#12 Made in China. Designed in New York, USA.
#13 Care Instructions: Wash inside-out on gentle and hang dry. I hang to dry on a foldable drying rack such as this one. You can also tumble dry low. Do not use fabric softener.
Should I Buy Terez?
You should definitely buy Terez! I love all the designs. If you're size 6 in Lululemon, I would recommend going for a size medium in their performance capris (so that the waistband does not dig into your sides and create muffin top) and a size small in Tall Band leggings. The elastic bounded tall band magically hides your muffin tops. Terez is made for all types of activities and bodies. The leggings are made to fit all body types and sizing can be interchangeable between a medium and small for me. The tall waistband will still provide enough support to keep your pants on whether you're at practice or just lounging around.
Where to Buy Terez?