Reading Time:
6
minutes
Updated: 11/17/2019 | What to Wear to Mexico in the Winter
Mexico City is packed with an endless list of things to do and see. The weather during Winter typically averages low 70s and is considered mild. We'll be in Mexico City for a total of 5 days.
We're also going to check out Puerto Vallarta. The weather in Puerto Vallarta is always warm (mid-80s Fahrenheit). Mexico city is anywhere between 65-80 Fahrenheit year-round. The weather is mild and a perfect escape from Seattle's cold weather.
And finally, I love packing light when it comes to traveling abroad. I find that most of what I need for a month-long trip typically fits in a carry on bag.
I create a capsule travel wardrobe each time I travel. If you're searching for what to wear to Mexico, below are pieces that make up my wardrobe on our trip to Puerto Vallarta and Mexico City in December. My style is casual, comfy and sporty. If that sounds like you, this list of outfit ideas might just be exactly what you need!
What I Wore to Mexico! | Outfits
Travel Day
Wondering what to wear while you're traveling via plane? We leave from Seattle so it may most likely be raining AND very cold. My outfit will keep me warm. The reDEW8 Örn jeans are the perfect travel pant. They're so comfy soft I could live in them 24/7, naturally, they make the perfect travel companion too.
Everything else in my carry on will be for mild weather.
Fancy Dinner
We have a few tasting menu dinners lined up (including Pujol and Quintonil). I'll be cycling through my polka dot slip dress and this bandage dress by lululemon.
To complete the ensemble, I got a knife barrette from Vinca USA.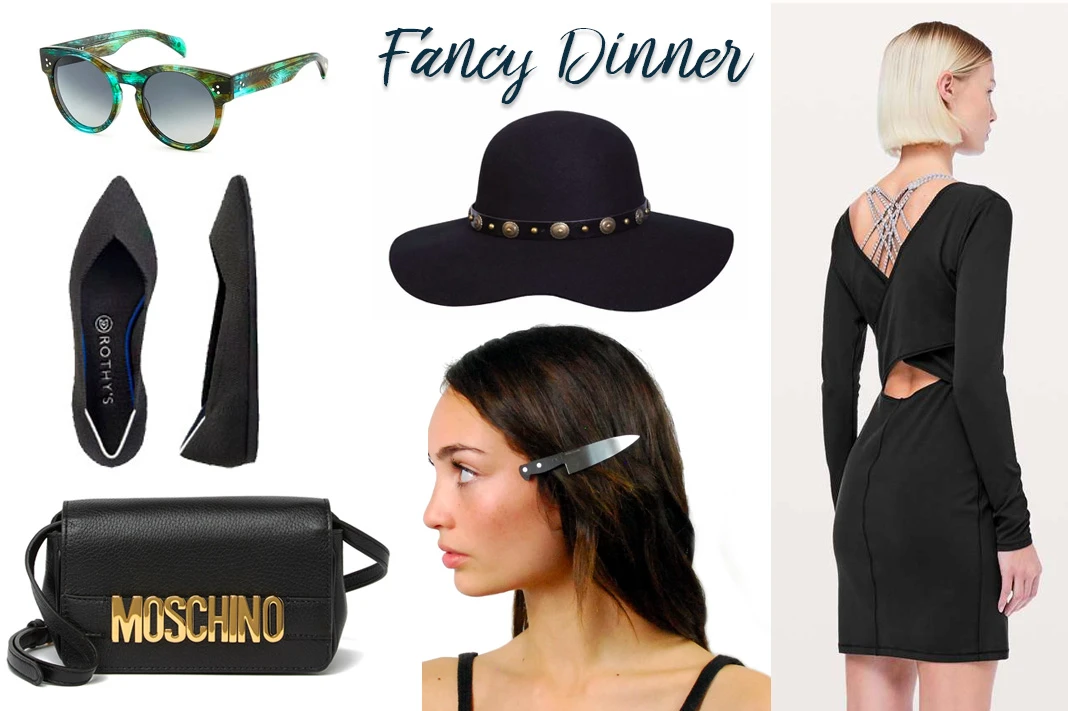 Fancy Dinner: Salt Wilcox Sunglasses | Conner Avondale Hat | lululemon Contour Dress | Rothy's Points | Moschino Crossbody Bag | Vinca USA Knife Hairclip
City Strolling
For strolling around Mexico City, I'm wearing this ensemble. I'll be wearing this slip dress as a skirt with a contrasting yellow t-shirt by Alley & Rae.
Fun Under the [Pyramid] Sun
While visiting the Pyramid Sun, I'll be wearing shorts and my comfy Rothy's point shoes. I am obsessed with this shirt y'all.
Museum Time
We'll be visiting the Mexico City Archeological Museum (this is only one of the 150+ museums) and most likely be spending the whole day there.
We'll definitely need some comfy shoes (cue Bendy!) and keeping it casual with neutral colors and light fabrics.
Beach Time
I can't wait to spend some time lounging around on the beach. I brought a one piece swimsuit and bikini because decisions decisions. I'll be wearing it with my shorts and hat.
I also have a RESERVED packable beach blanket so that we can stop drop and lounge about anytime.
Mercado Marching
We have one full day dedicated to shopping at various mercados (or marketplaces) in Mexico City. This outfit is super comfy and the pants can stretch to accommodate all the tacos trucks.
Maxi-mize the Day
I can't travel without a maxi dress. A maxi dress automatically gets your ready for any outing. I found this Anthropologie maxi dress at Goodwill and have taken it with me to at least 4 countries and counting.
I love shopping secondhand because you save money and prevent clothing from going to the landfills.
Related: Best Sites to Buy and Resell Online
Keepin' It Casual
For the final day of our Mexico trip, I'll be wearing this casual getup and getting some last minute shopping, eating and sightseeing in. My Bendy shoes are a must because the sold is so comfy!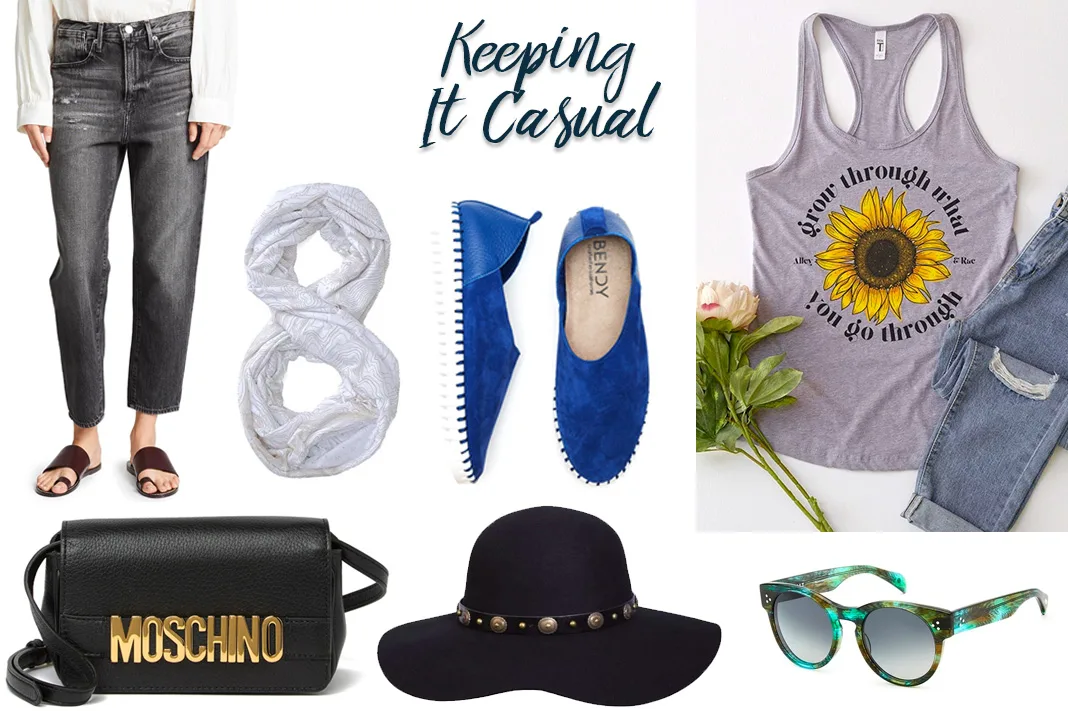 List of What I Packed
Clothing
Tops
Bottoms
Dresses
Outerwear
Swimwear
For Puerto Vallarta, I am bringing two bright and sunny swimsuits. The PAPER Sollier swimsuit can also be worn with shorts for a put-together look.
Undergarments
Shoes
Accessories
Toiletries/Make-Up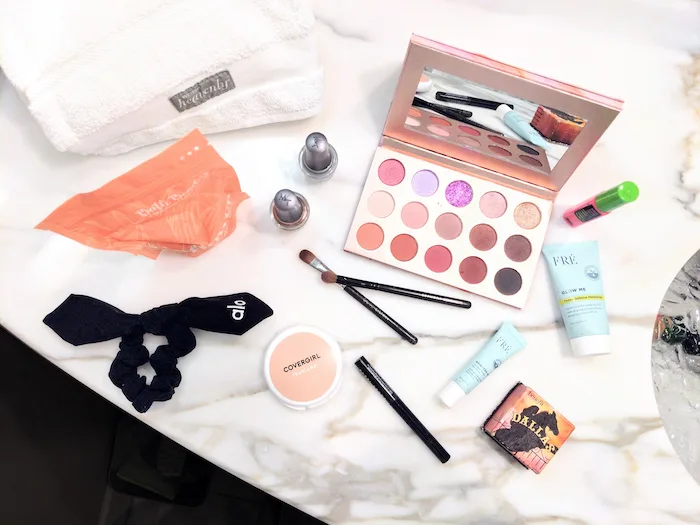 Final Thoughts
We hope this guide on what to wear to Mexico was helpful. We are looking forward to our next trip there. What were some of your favorite style ideas? We'd love to hear about them in the comment section below.

Thank you for visiting today! If you found this encouraging or informative, please connect with us on Instagram or TikTok.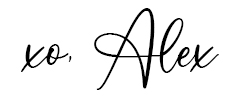 Sign up for our monthly newsletter for updates and more. We promise we won't spam you! Feel free to unsubscribe anytime.
If you're a brand and want to work with us, please visit this page to get in touch.