Reading Time:
4
minutes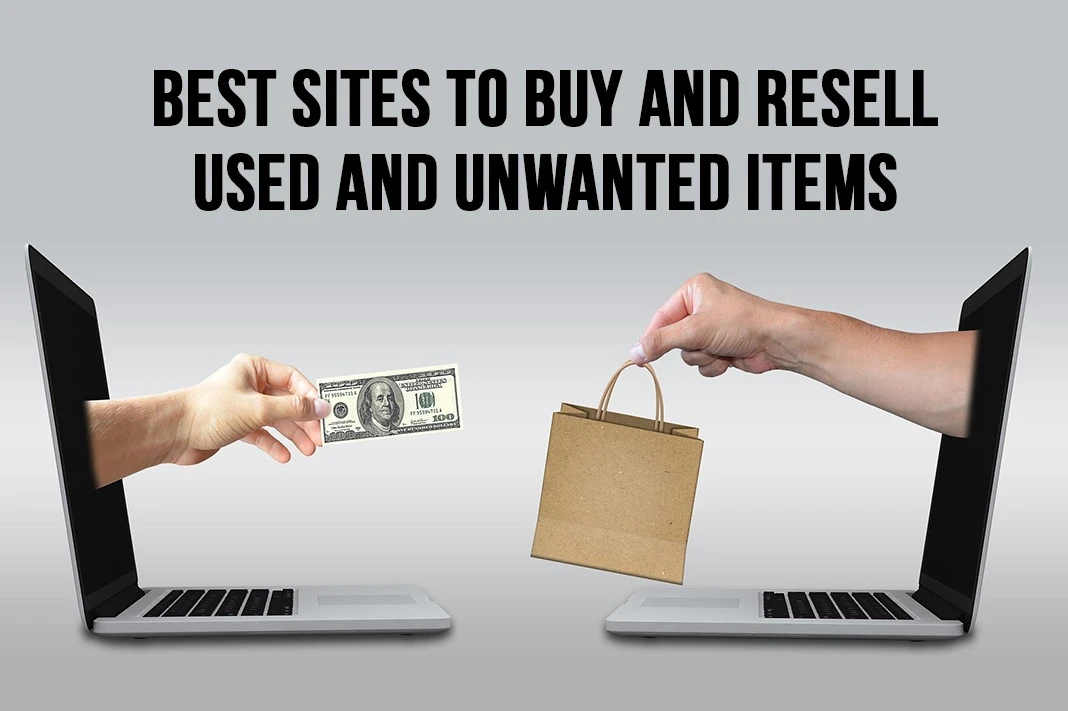 Many of the pieces in our closet remain untouched and sometimes New With Tags! In our consumeristic society, it's time to take back retail into our own hands. Instead of investing in new short-term trends, think about recycling or finding value in other people's closets. This will help reduce our landfills and ultimately preserve our environment.
I remember when eBay first came out it was a great venue to just purge whenever I would move or need to de-clutter. The peer to peer e-commerce model was exciting. I enjoyed the convenience of being able to make money by selling my stuff online and not having to own an actual storefront or organizing a garage sale and having to deal with organic traffic or unfavorable weather conditions.
I've been reselling my stuff for years (part-time "flipping" as they call it). I have a knack for finding deals and then turning them for a profit if the product doesn't work out for myself or if I get multiples of an item and want to pass on the deal. Through this experience, I have discovered the best sites to buy and resell.
Reselling your stuff isn't always the fastest way to downsize your belongings, but it is a great way to earn some cash to put towards savings or goals (travel, business, retirement, etc.). Sometimes it takes patience (and storage) before someone buys, but once something sells, you'll feel liberated. And for some people (like me), the feeling of letting go can become addicting.
Ready to get rid of some of your goods? Here are my preferred reselling sites (in order of preference).
Best Sites to Buy and Resell Online
App/Website
Fees
Shipping
Discount Codes
Reach
#1 Mercari (App and Website)

10%
Can be paid by seller or buyer. Shipping rates are better than Poshmark.
Use code SYVFUT to get $10 off your first order!
USA only
#2 Ebay (App and Website)

10% + Paypal Fees (~4%)
Shipping is paid by buyer or seller. Paypal also takes ~4.5% in fees from the sale price and shipping paid by buyer.
eBay offers 1% cash back on all purchases in the form of coupon code. Must meet the minimum for payout.
Worldwide (can also set to US sales only)
#3 Poshmark (App and Website)

20%

Shipping is paid by buyer and costs a flat $6.95 regardless of size.
Shipping is free for orders over $500 (includes authentication by Poshmark)

Use code SCHIMIGGY to get $5 off your first order.
USA only
#4 Bonanza (App and Website)

4-10% (depends on account membership and value of item sold)
Can be paid by buyer or seller.
Ebates offers 2.5% cashback. Sign-up here.
Worldwide
#5 Tradesy (App and Website)

A flat commission fee of $7.50 for items less than $50.
Items sold for $50 or more will have 14.9% of the value deducted at the close of the sale.

Tradesy offers shipping kits (costing the seller $10)

You can also ship with other carriers.

You can withdraw earnings using Paypal, a debit card, or an ACH transfer.

Use my invite link and get $20 off your first purchase of $50!
USA only
#6 Craigslist(Website)
No fees. However you can bargain with seller.
Usually transactions are dealt with in person. Shipping can be arranged. Shipping costs will vary.
No discounts
Local use only
#7 Ebid (App and Website)
Maximum 3% selling fee.
Shipping is paid by buyer or seller.
No discounts
Worldwide
#8 Letgo (App and Website)
No fees! Arrange to pay in person.
Shipping/Pick-up is arranged between buyer and seller.
No Codes
No discounts
#9 The Real Real (Website)
Consignment platform for high-end designer goods. Commission is based on net sales of the goods within a particular commission period.
The Real Real manages all shipping between the Consigner and Buyer.
Offers 1% cash back on all purchases. Must meet minimum for payout.
No discounts
#10 OfferUp (App and Website)
No Fees. Works similar to LetGo.
Meet in person or ship using other services.
Offers 1% cash back on all purchases. Must meet minimum for payout.
No discounts
#11 Amazon Marketplace (App and Website)
Individual Account: $.99 per item + selling fees (up to 33%)

Professional Account: $39.99 monthly fee (waives $.99 per item fee) + selling fees (up to 33%)

Shipping is paid by buyer or seller.
No Discounts
Worldwide (can be set to specific country)
Other notable reselling sites:
What other sites do you sell on that you recommend? I'd love to hear about your experience! Leave me a note in the comments section.
---
Thank you for visiting today! If you found this encouraging or informative, please connect with us on Instagram, Youtube, Pinterest, Facebook or Twitter. We'd love to meet you!
Sign-up for our monthly newsletter for updates and more. We promise we won't spam you! Feel free to unsubscribe anytime.
For more fitness fashion discounts and offers, please visit our Fitness Instructor Discounts + Brands Directory or favorite brands coupon codes list.
If you're a brand and want to submit a product for us to review, please use this form to get in touch.
This site uses affiliate links. Clicking on or purchasing via an affiliate link may result in commissions for us which help keep the content flowing and lights on at Schimiggy Reviews. You may read more about this in our privacy policy.