Reading Time:
minute
Looking for some inspiration? Use our Travel Destination Generator to find out where you're having your next vacation!
Simply click on the button below and let it help you plan your next big adventure. Bon voyage!
Where should I travel to next?
Click the button below and surprise me!
Thank you for visiting today! If you found this encouraging or informative, please connect with us on Instagram or TikTok.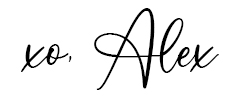 Sign up for our monthly newsletter for updates and more. We promise we won't spam you! Feel free to unsubscribe anytime.
If you're a brand and want to work with us, please visit this page to get in touch.