Reading Time:
6
minutes
Updated: 9/24/2023 |What to Wear in 80 Degree Weather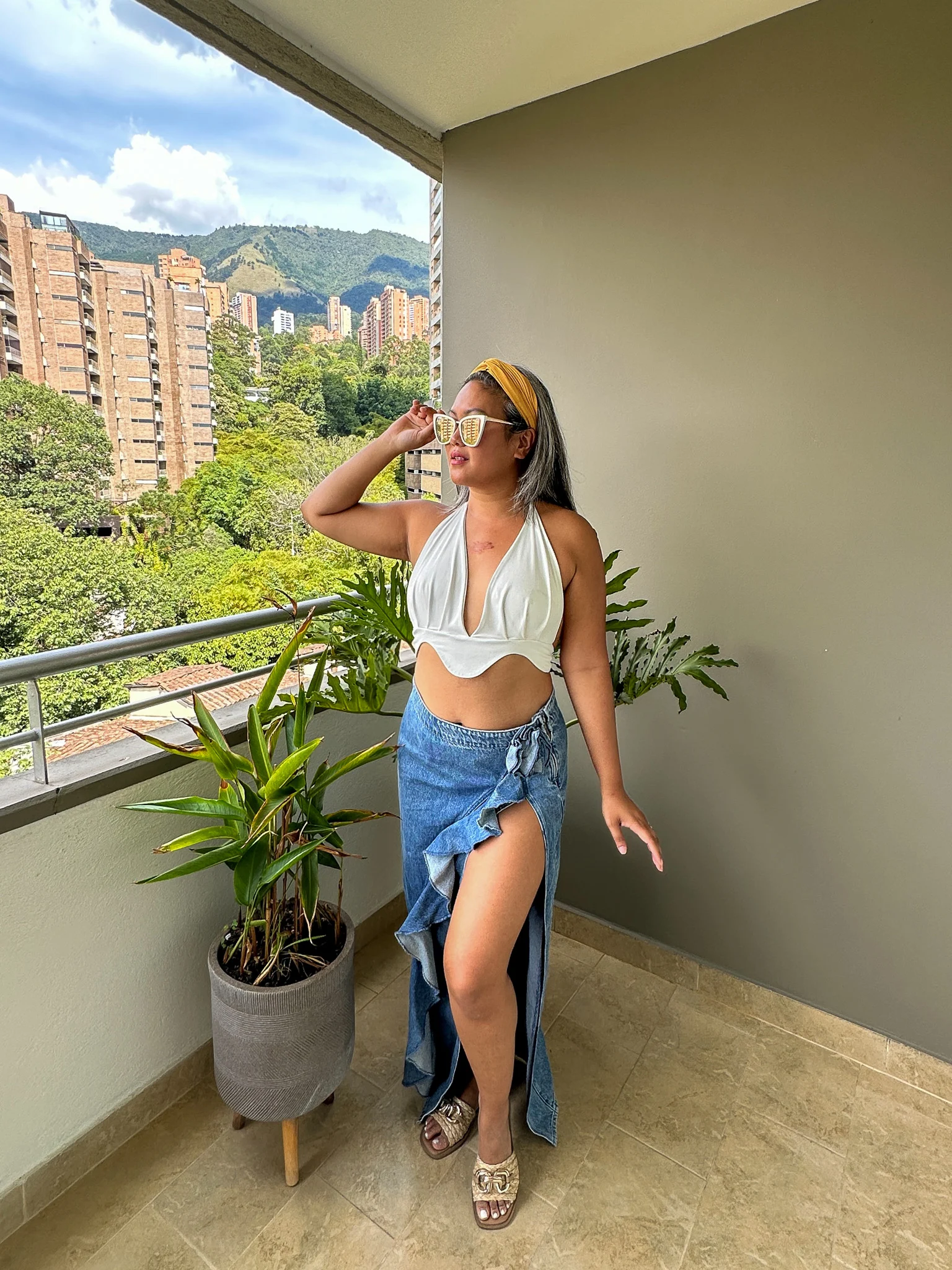 If you're like me, dressing for certain types of weather can be challenging, especially when the weather at your destination is going to be nothing like the weather where you're currently at.
Related: What to Wear in 60 Degree Weather
We love traveling to beach destinations when it's cold in Seattle, Washington. We have been snowbirding ever since we moved to the Pacific Northwest.
Our favorite warm-weather destinations include Mexico, Hawaii, and Colombia.
Here is our guide on what to wear in 80 Degrees Fahrenheit (or 26.66 Celcius) weather.
Tips for Dressing in 80 Degree Weather
Less is best. Don't be afraid to ditch the layers and just wear what you are most comfortable in. We love wearing tank tops and shorts.
Opt for lightweight and breathable fabrics. Wear fabrics such as cotton, linen, silk, and rayon.
Go short! Opt for bottoms that are short such as shorts, mini skirts, mini dresses, and more. It's an opportunity to show off your legs.
Show off your toes! The warm weather is perfect for showing off your feet. Wear flip-flops, sandals, peep toes, and more. Treat yourself to a pedicure while you're at it.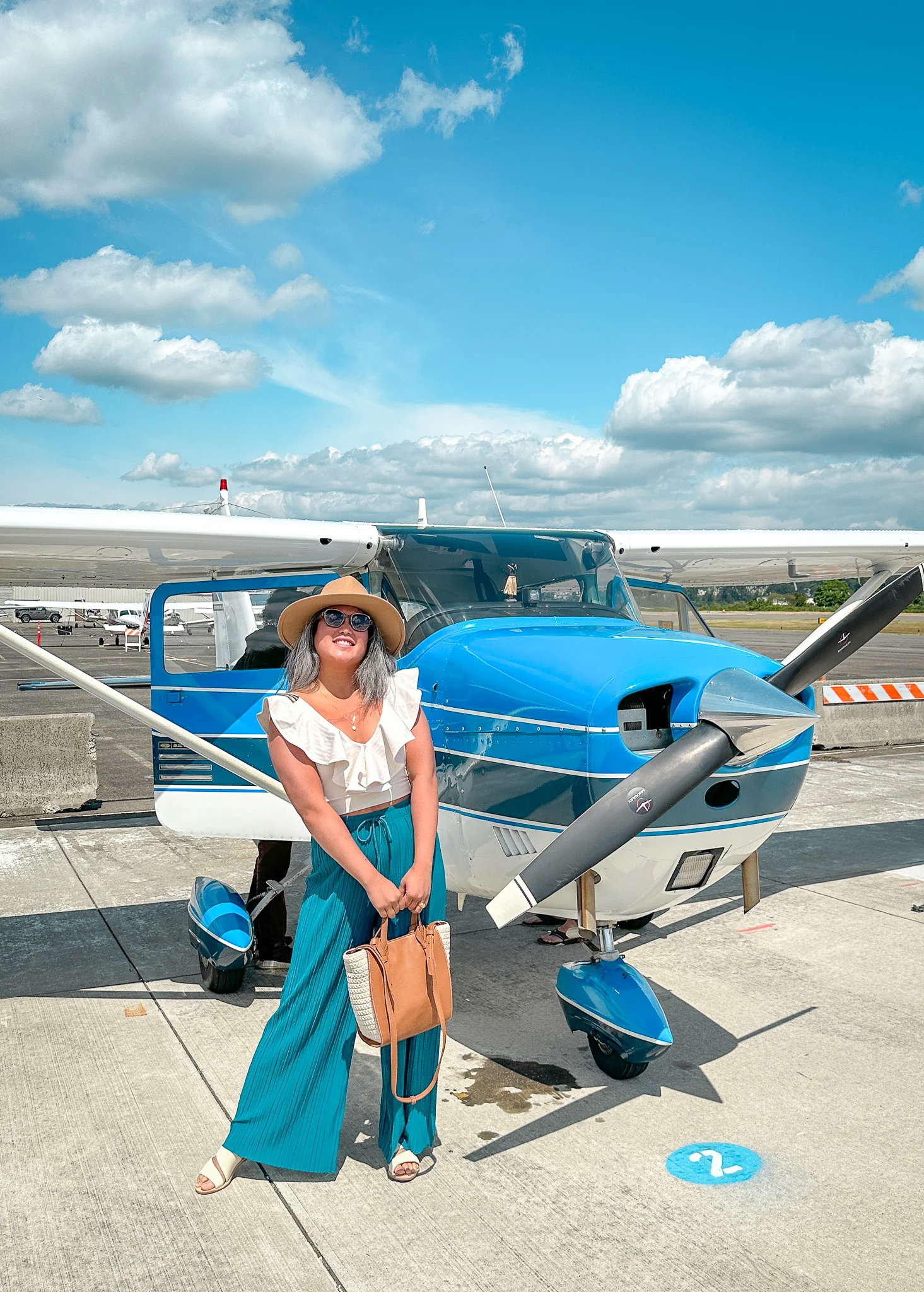 Pieces that are Perfect for 80 Degree Weather
Tops
Tank Tops
Tank tops are a must for warm-weather wear. We like to bring 3-5 tank tops when traveling to hot destinations.
We love tank tops from REVOLVE, lululemon, and Nordstrom.
T-Shirt
T-shirts are great for keeping your shoulders shielded from the sun yet staying cool and breathable. We opt for cotton shirts because they are super breathable.
We love T-shirts by Alley & Rae, LETTSGO, and lululemon.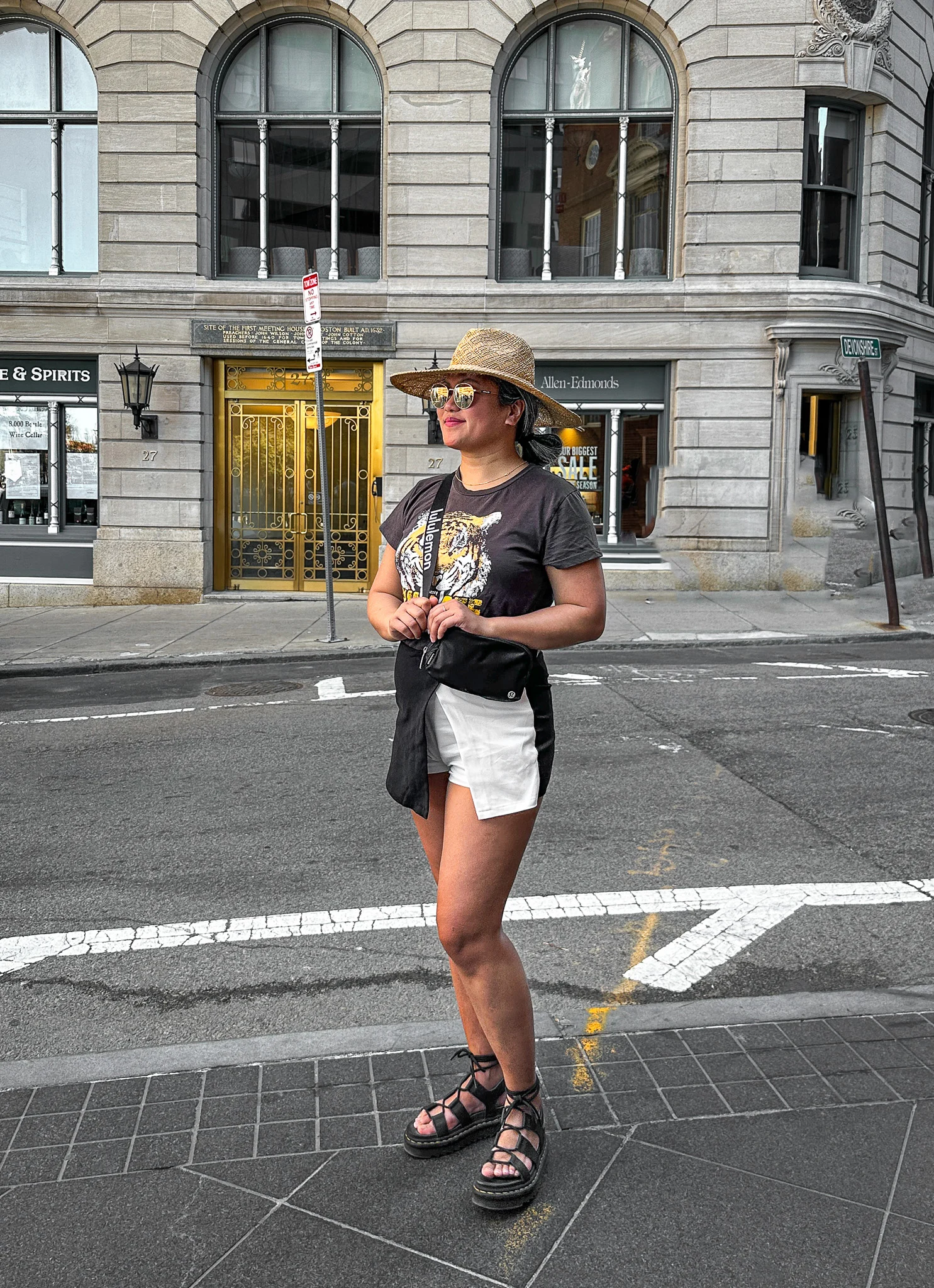 Crop Tops
Crop tops are excellent for warm weather. They also show off some midriff skin.
We love crop tops from CRZ Yoga, lululemon, and Kitty Gains.
Outerwear
Light Jacket
The weather can get cold at night. If you're going somewhere where the temperature drops at night, bring a light jacket to keep warm.
Our jacket of choice is an oversized denim jacket.
Bottoms
Shorts
Shorts are necessary for warm weather.
We love shorts from REVOLVE, REVICE, Free People, and lululemon.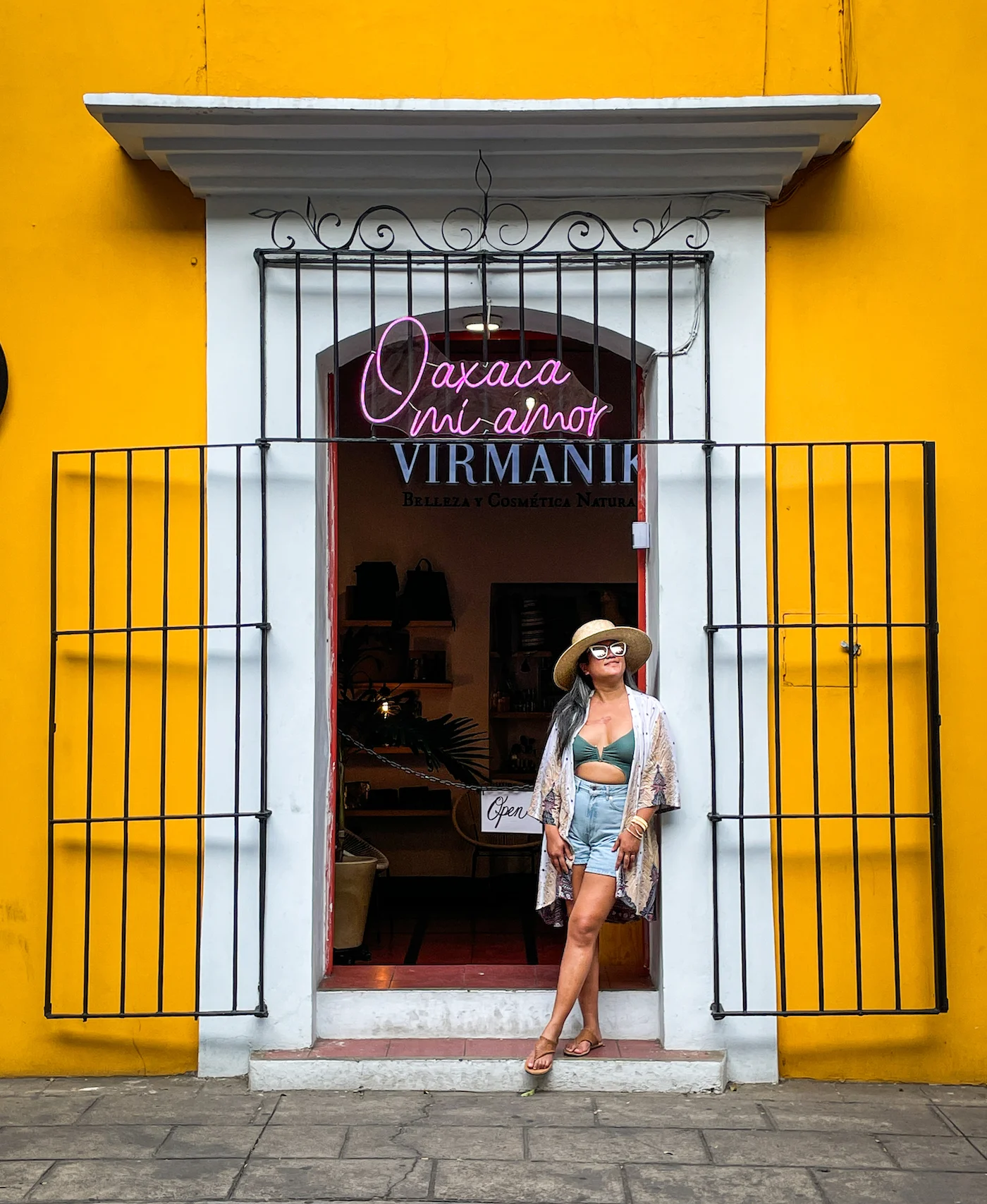 Mini Skirts
Mini Skirts are great for summer wear. Opt for fabrics like cotton or polyester.
We also LOVE a good mini skirt to elevate our summer wardrobe. Our favorite skirts are from GRLFRND and REVICE.
Palazzo Pants
Palazzo Pants are great for hot weather because they're typically made of breathable material and allow air to flow.
You can find amazing Palazzo Pants on Amazon, Prana, Athleta, and Halara.
Maxi Skirt
A maxi skirt is great for keeping your legs cool or throwing over a bodysuit or swimsuit.
We love Maxi Skirts by Toad & Co. and Chicwish.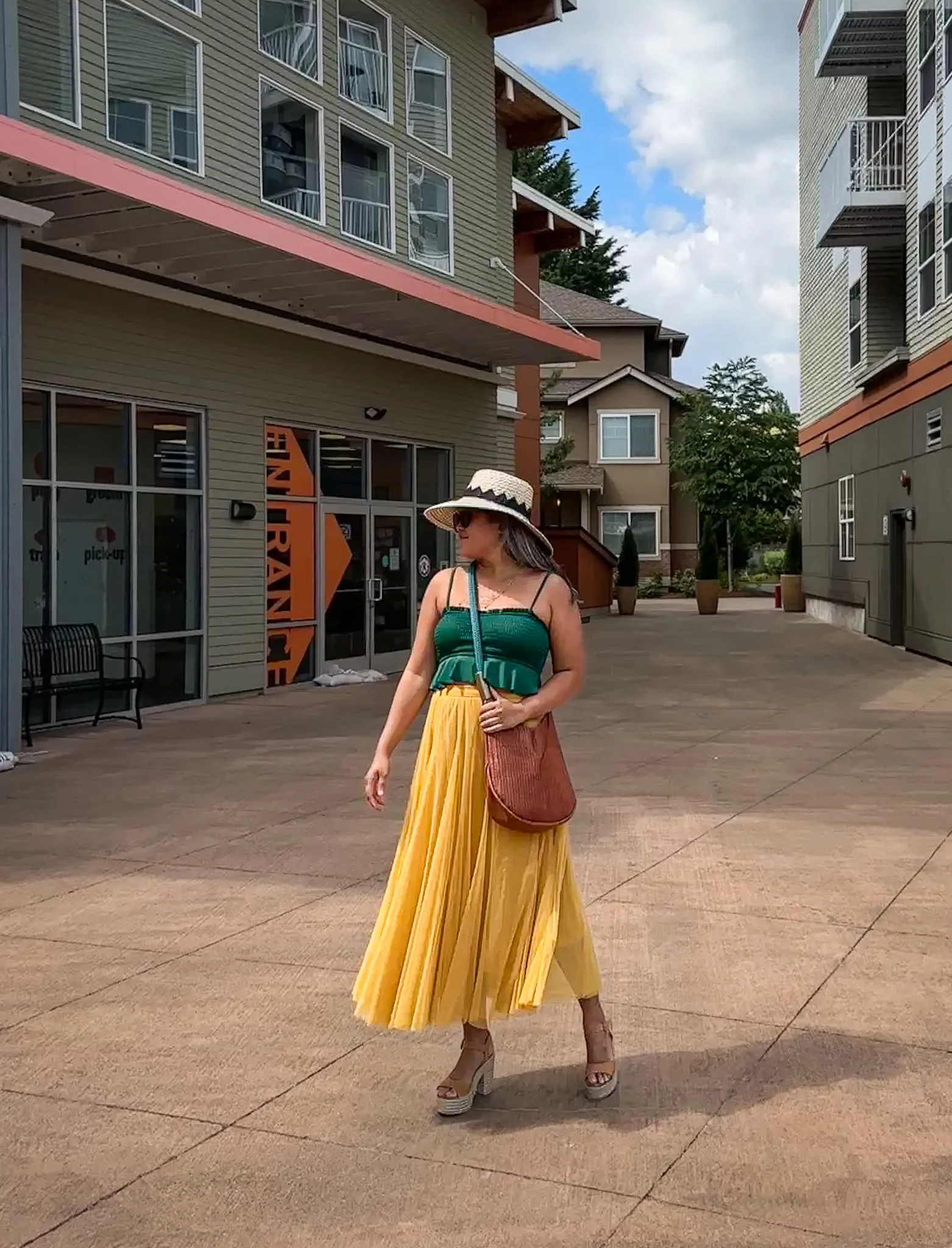 Dresses & Jumpsuits
Strappy Dresses
We love a dress with straps. We always opt for midi to maxi-length dresses. Cotton materials are great. Anything knit will be too warm, so avoid those materials.
We love dresses by Chicwish, En Saison, Silk and Salt, Farm Rio, and Abercrombie.
Short Sleeved Dresses
For those who are conscious about your arms, try wearing dresses with sleeves. We love wearing dresses with short, 2/4, or long sleeves to protect ourselves from the sun.
Slip Dresses
Slip dresses are great for hot weather. They typically come with spaghetti straps and sit loosely against the body. They are also often made with lightweight and breathable fabrics.
Strapless Dresses
Strapless dresses are great for avoiding tan lines. We love both bandeau dresses and off-the-shoulder dresses.
We love dresses by LAIT Collection, Zesica, and Anthropologie.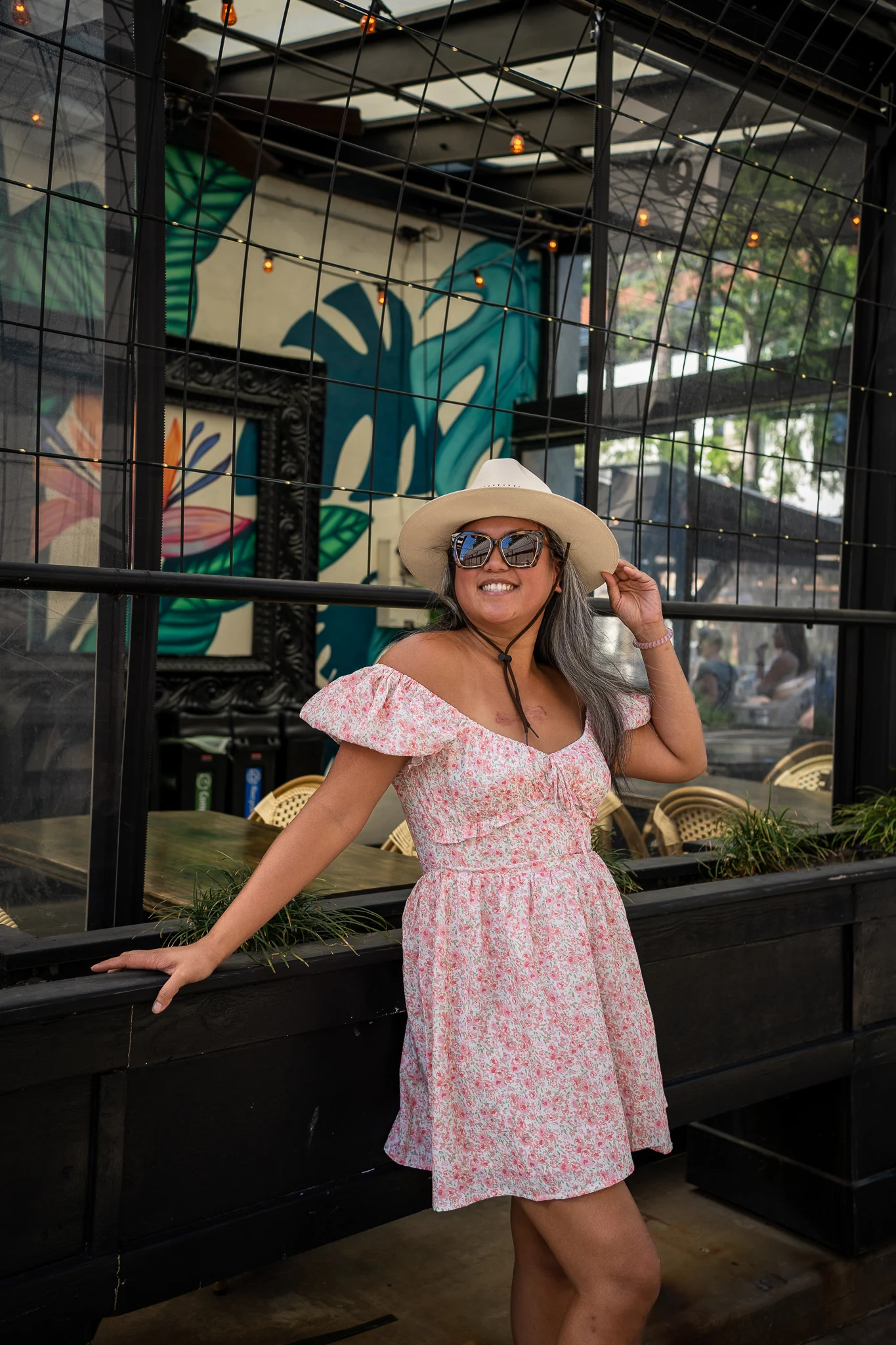 Footwear
We love wearing footwear that allows our feet to breathe.
Sneakers
Sneakers are also a great option. They're super casual yet can be dressed up or down.
We love sneakers by lululemon, Isabel Marant, and Carbon38.
Flats
We love wearing flats. They're super comfortable and come in many colors, prints, and materials.
Shop for cute flats from VIVAIA, Rothy's, and Viscata.
Sandals
Sandals allow your feet to really breathe. The styles of sandals are also endless. Opt for a flat sandals, heeled sandals, or wedge sandals that are great for dressing up.
Brands that make awesome loafers include VIVAIA, Rothy's, Hari Mari, Oka-B, RAYE, and Viscata.
Swimwear
Swimwear is great for wearing in hot weather. I love wearing one-piece swimsuits as bodysuits and layering them with a skirt, pants, or shorts.
Check out our swimwear-related articles to find the perfect suit for you:
View this post on Instagram
Accessories
Sun Hats
Check out our article on the best sun hats to find a hat that is perfect for staying shaded and protected from harmful sun rays.
We love hats by San Diego Hat Company, Gigi Pip, Wallaroo, and Lack of Color.
Kimono
Kimonos are great for shielding your body from the hot sun and wearing over a swimsuit.
We love Kimonos by Simpuna, Joyfolie, Kim+Ono, and Free People.
View this post on Instagram
80-Degree Weather Packing List
Use this 80-Degree Packing List the next time you plan a trip and need to figure out what to bring with you. You'll find it easy to use and super helpful when packing. Bon voyage!
If you found our post on what to wear in 80 degree weather helpful, please share it. Follow us on Instagram for more fashion outfit ideas. Thanks for your support!
---
Thank you for visiting today! If you found this encouraging or informative, please connect with us on Instagram, Youtube, Pinterest, Facebook or Twitter. We'd love to meet you!
Sign-up for our monthly newsletter for updates and more. We promise we won't spam you! Feel free to unsubscribe anytime.
For more fitness fashion discounts and offers, please visit our Fitness Instructor Discounts + Brands Directory or favorite brands coupon codes list.
If you're a brand and want to submit a product for us to review, please use this form to get in touch.
This site uses affiliate links. Clicking on or purchasing via an affiliate link may result in commissions for us which help keep the content flowing and lights on at Schimiggy Reviews. You may read more about this in our privacy policy.