Reading Time:
7
minutes
Updated: 4/20/2023 | Sexiest Bikini and Swimwear Brands
When we think of sexy swimsuits, we think of minimal bikini bottoms and tops that are one slip away from showing your best assets
It's a great way to stand out in the crowd and flaunt that bikini body that you've been working on all winter long.
Here are our top picks for the sexiest bikini and swimwear brands that we know you'll LOVE!
Sexiest Bikini and Swimwear Brands
#1 Plumeria Swimwear
Named after the iconic flowers of Hawaii, Plumeria makes eco-friendly and sexy swimwear complete with thong bottoms. Their stock runs low quickly, so buy as soon as you can.
Plumeria swim also runs really small. You may need to size up one or two sizes. For example, I wear a size 6 or small in bottoms and had to size up to a large in Plumeria. I am a 34B and got a medium in their tops. We highly recommend checking their size charts for each bikini style.
Use this link to save 20% off your first order at Plumeria.
#2 Beach Riot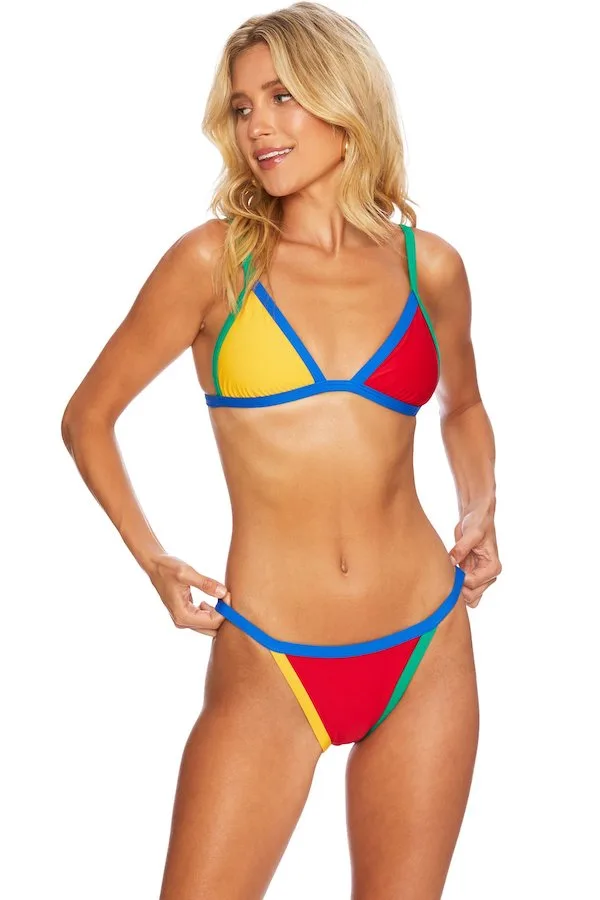 Beach Riot makes swimwear and activewear that is both cute and sexy! Their sizing runs small, so be sure to size up.
You can buy Beach Riot on Carbon38 and REVOLVE.
#3 Frankies Bikinis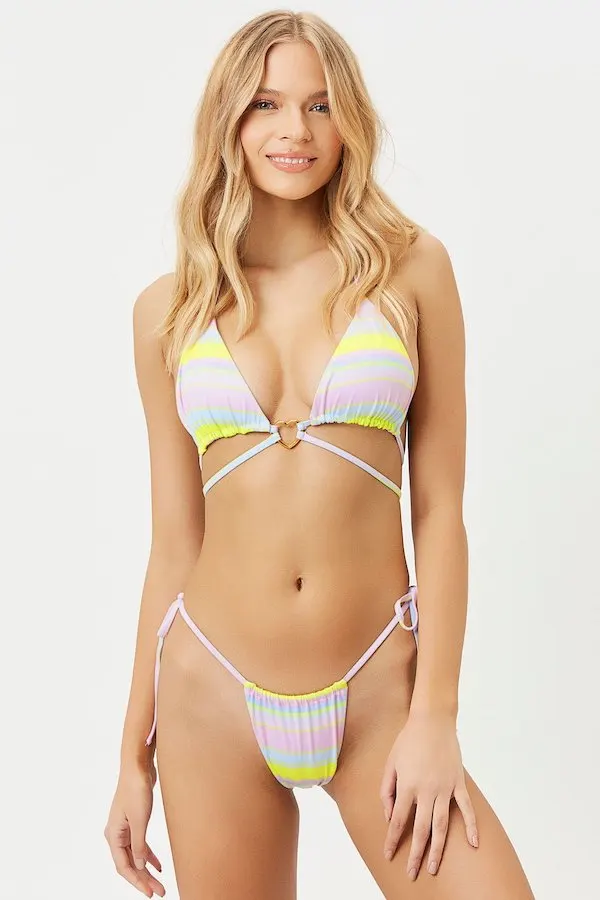 Frankies Bikinis make SUPER sexy bikinis. And what we love most is that they're size-inclusive. Depending on the suit style, the bikini or one piece may run true to size (TTS) or larger than expected.
We recommend shopping for Frankies Bikinis on Carbon38 and REVOLVE.
#4 Ivy Swimwear
IVY Swimwear makes super cute and very durable and super sexy swimwear.
We love the multiway Iris bikini because it can be tied in many ways to create a new look with each wear.
#5 Haute Swimwear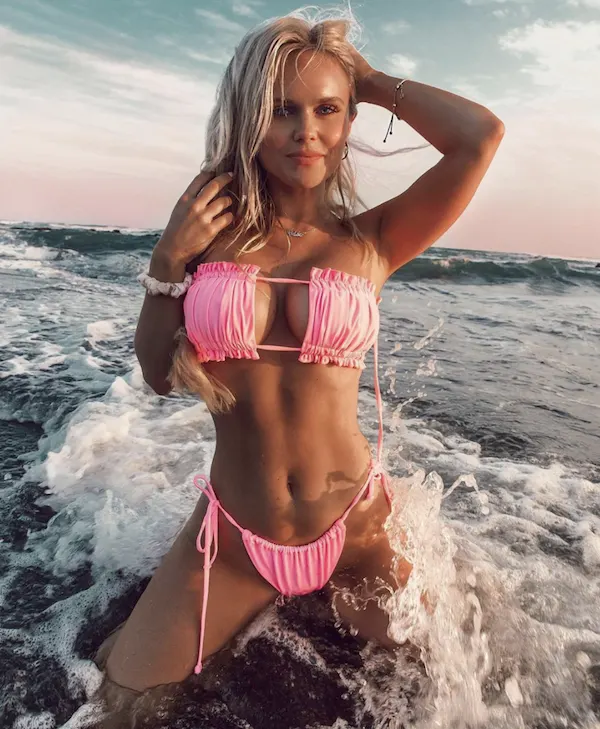 Haute Swimwear makes super sexy bikinis. We love their fun bright colors and revealing designs.
Use this link to save 15% off your first order at Haute Swimwear. You can also use Haute Swimwear coupon code SCHIMIGGY for 15% off.
#6 Icon Swim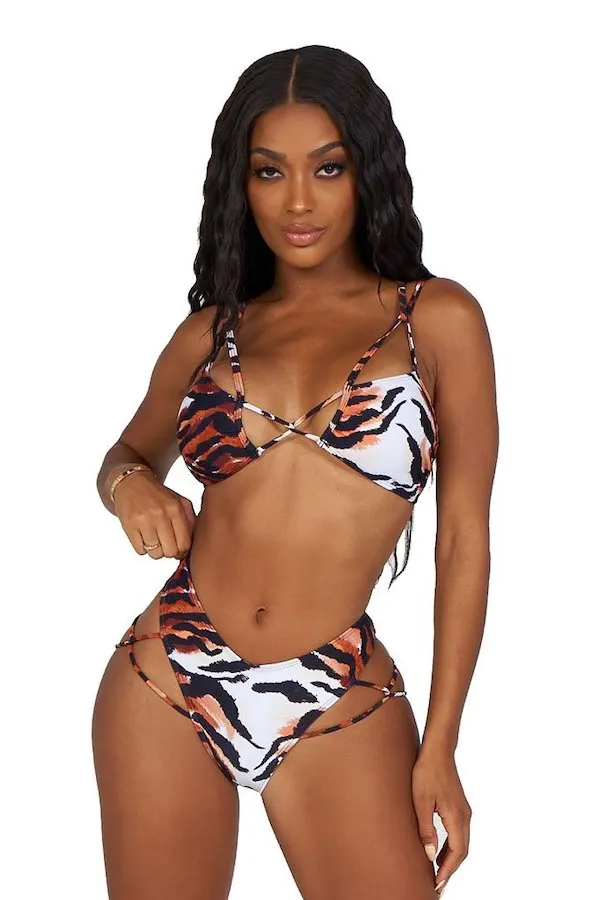 Icon Swim makes super sexy and affordable swimsuits. We recommend going with your true size when purchasing Icon Swim.
Use this link to save $10 off your first order at Icon Swim.
#7 Berry Beachy Swimwear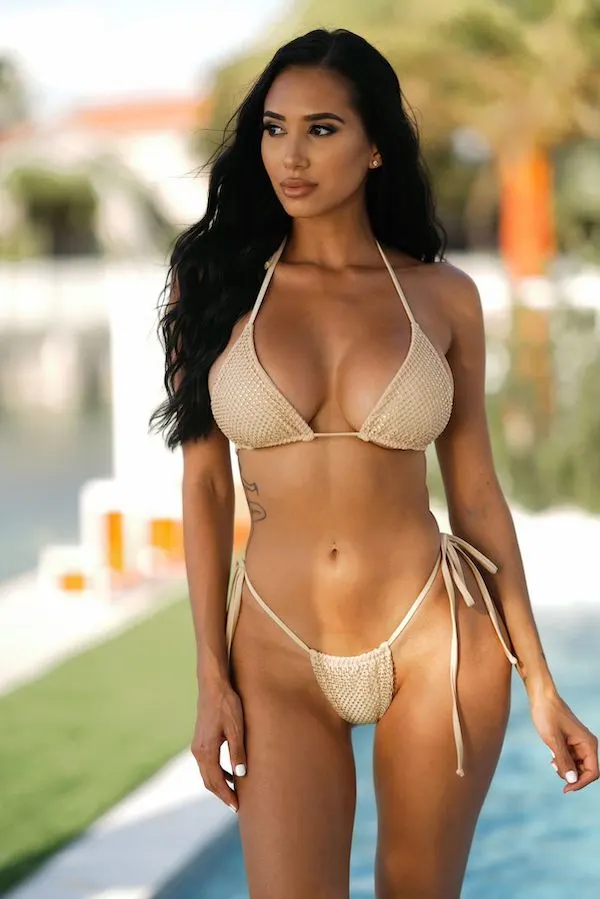 Berry Beachy makes swimwear for both men and women. We love their skimpy thong bottoms and minimal cut triangle tops.
We recommend going with your TRUE SIZE in Beachy Berry swimwear. I am a size 6 and wear a size small top and bottoms in Berry Beachy.
Use this link to save 20% off your orders at Berry Beachy. Alternatively, you can also use code SCHIMIGGY to save 20% off all your orders.
#8 Princess Polly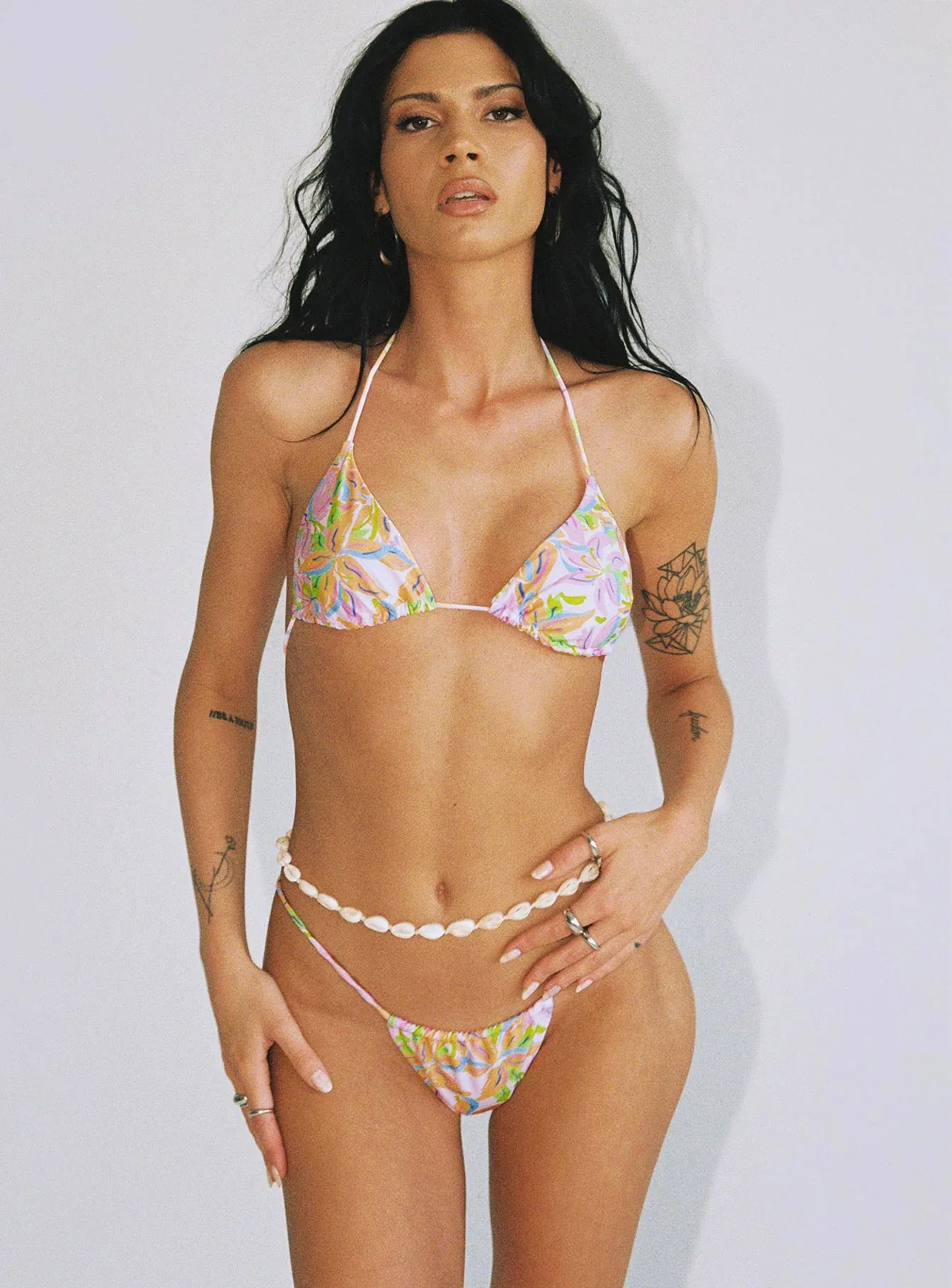 Princess Polly is an Australian-based women's fashion brand. Their swimsuits come with molded cups to flatter any figure.
Their sizing typically ranges from size 0-12 US and offers some styles in plus sizes.
#9 Blackbough Swim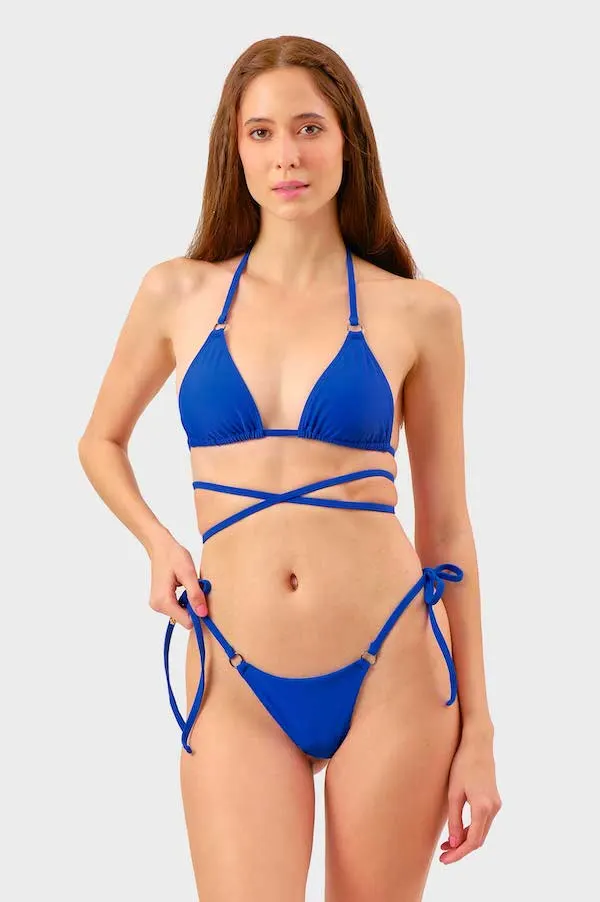 Blackbough is a swimwear brand based in the Philippines. Their swimwear is super sexy with minimal coverage and double lined for your comfort.
Choose from tons of solids or prints that will lighten your mood. If you're looking for some inspo, we LOVE the Chloe top and bottom as a starter suit.
Use this link to save 10% off your first order at Blackbough Swim.
#10 Montce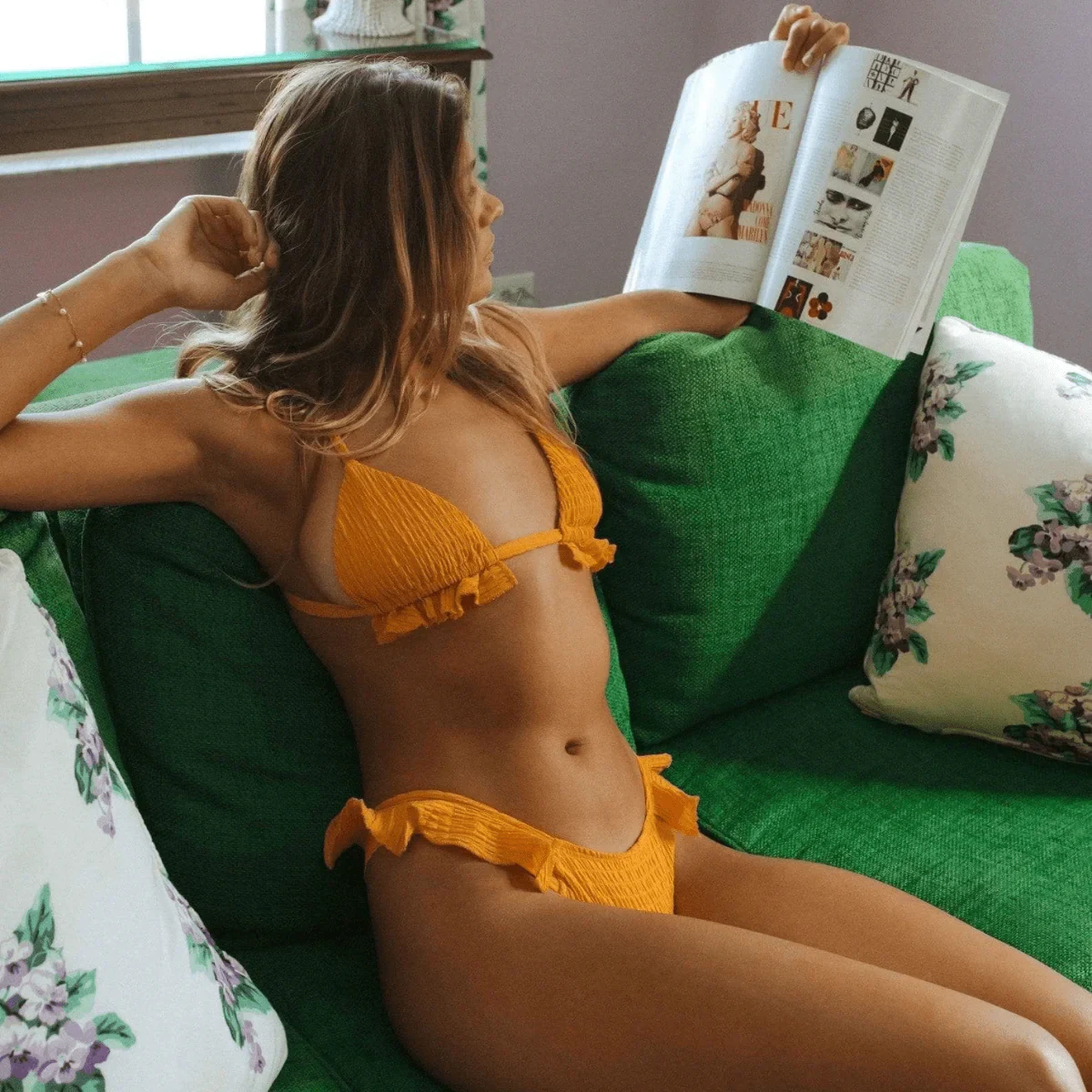 Montce is a Floridian simwear brand created by Alexandra Grief. Their swimwear is packed with cute goodies for the it girl.
Shop Montce on REVOLVE and on their website.
#11 Ris-K
Ris-k (now part of Dippin Daisys) makes SUPER sexy bikinis and one-piece swimsuits that show off your best assets.
We love the Paradise one piece that looks like a bikini. It has minimal coverage, low cut front, and is super sexy! Ris-k styles are constantly out of stock, so buy as soon as you see something you love!
#12 Dippin Daisys
Dippin Daisys is a sustainable swimwear brand that makes super cute and sexy suits. They have plenty of bikinis, one-pieces, and cover-ups.
I wore their one-piece swimsuit to Greece and got tons of compliments.
View this post on Instagram
#13 lovewave
lovewave is a REVOLVE brand that specializes in swimwear and coverups. Their pieces are super sexy and the quality is great.
We recommend sizing up in lovewave apparel.
#14 Indah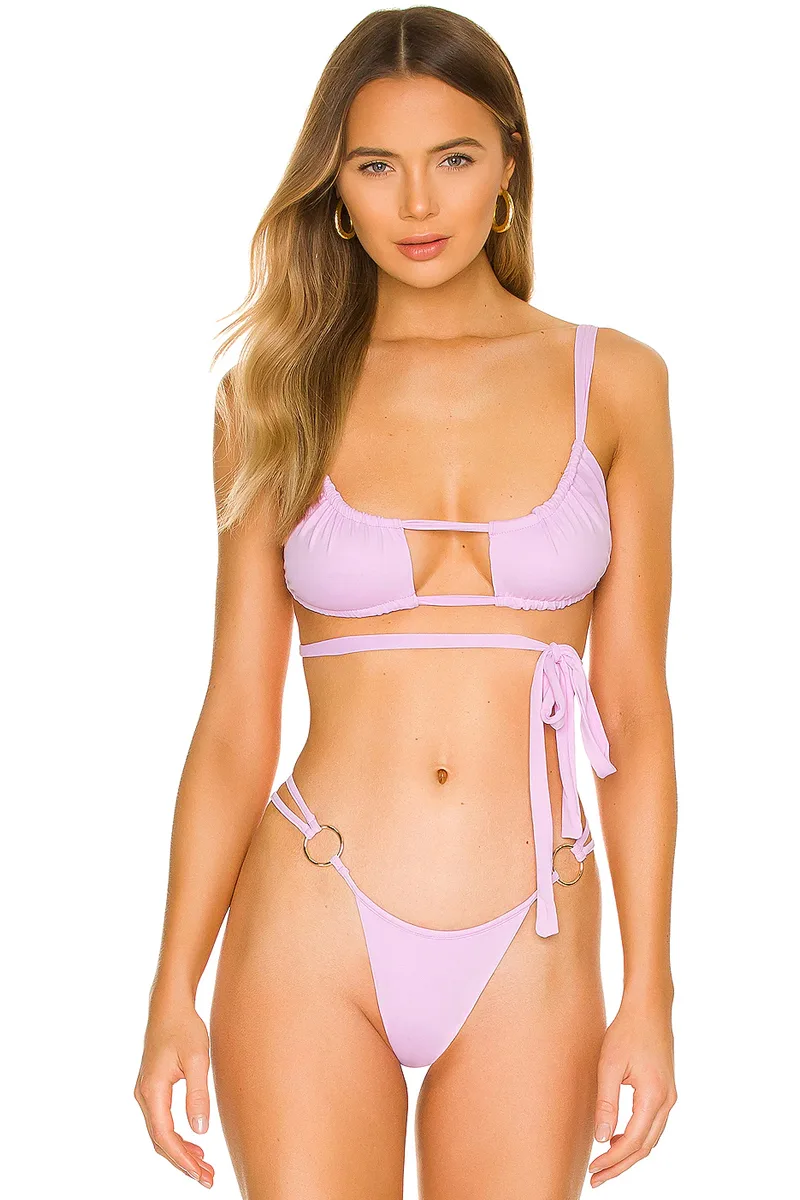 Born in Bali, Indah sells very gorgeous bikinis, one-pieces, cover-ups, and dresses. They are known for using sustainable and lightweight fabrics to create effortless styles.
#15 Envya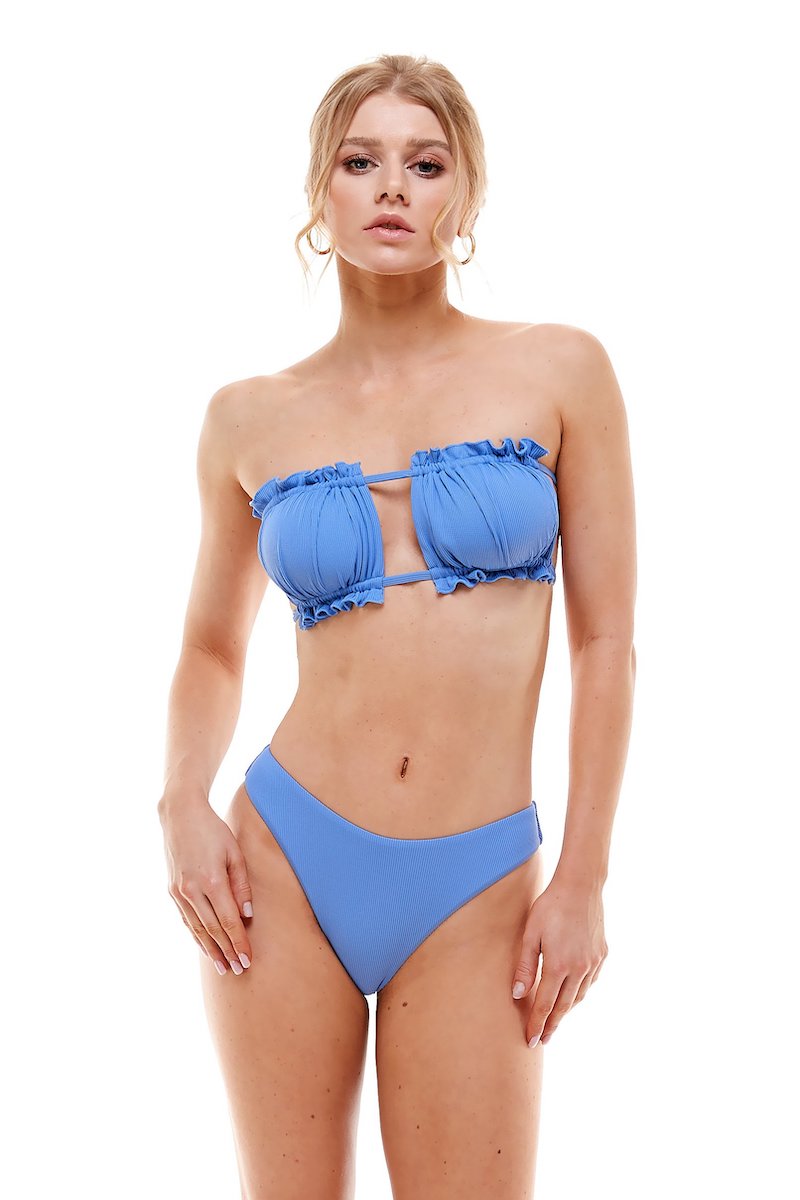 Envya makes super cute and affordable swimwear. We love their Tegan luxe rib bikini set that comes in multiple colors.
We recommend going with your true size in Envya swimwear. If you wear a size 6 in women's, go for a set in size small in Envya.
#16 Luli Fama
Luli Fama makes super sexy swimwear with all the works. They offer minimal, cheeky, and full-coverage bottoms. Their fabrics are also super soft and come in various prints and textures that are sure to make heads turn.
Shop for Luli Fama on REVOLVE and Nordstrom.
#17 Beach Bunny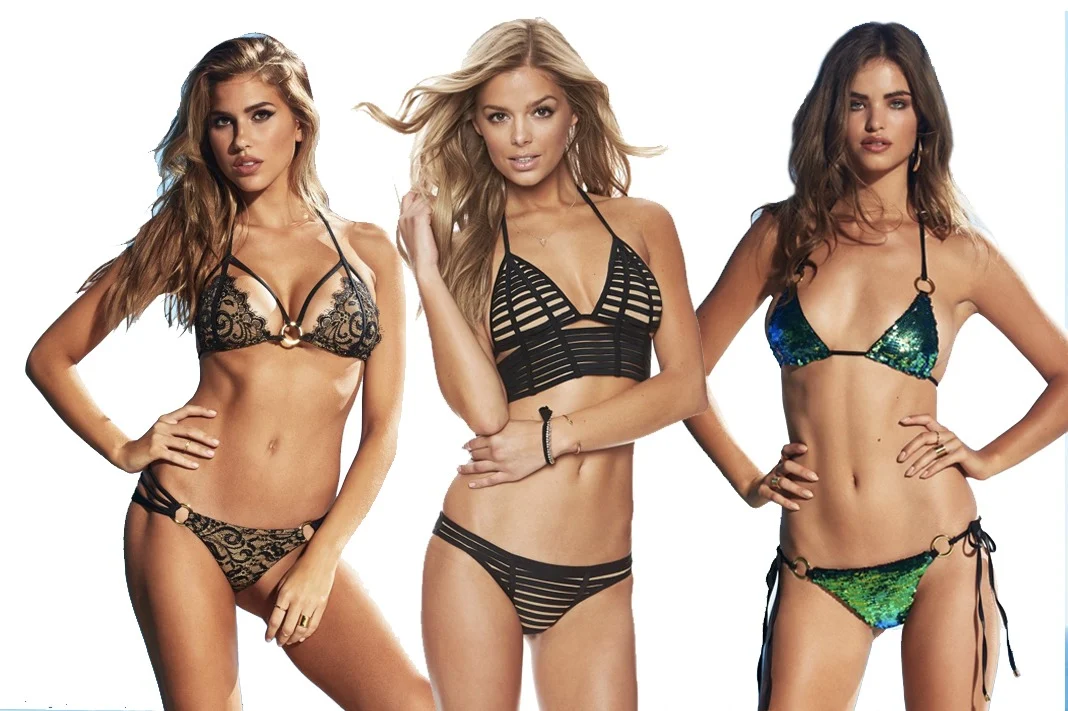 Beach Bunny pioneered the sexy swimwear trend. They have plenty of patterns, silhouettes, and styles to choose from.
Their swimsuits run small, so we recommend sizing up.
Use this link to save 20% off your first order at Beach Bunny.
#18 L*Space
L*Space is a SoCal-based brand created by Monica Wise. They offer swimwear and women's apparel and accessories.
We recommend sizing up in L*Space apparel. I typically wear a size 6 and size medium in L*Space apparel. For some dresses, I may need to size up to a large depending on fabric.
You can shop for L*Space on their website or on REVOLVE.
#19 Tularosa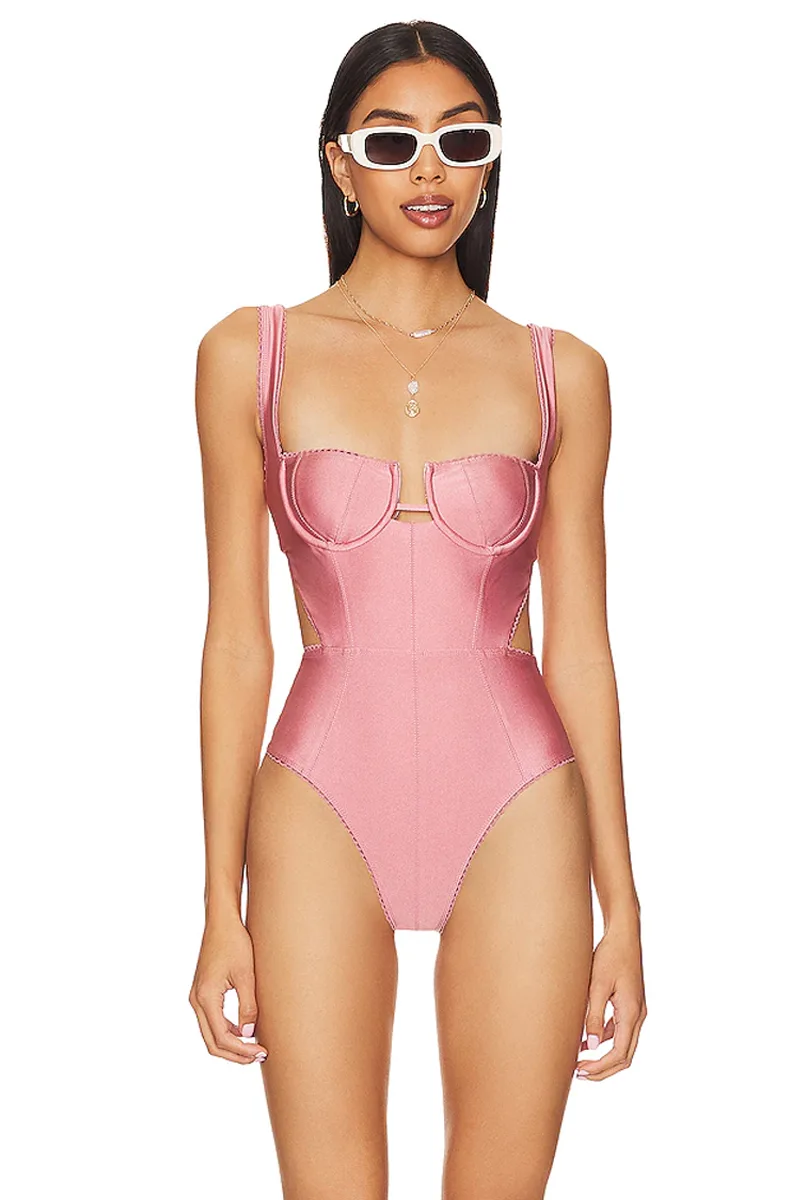 Tularosa is another REVOLVE brand that offers super chic and travel-ready apparel for women.Their collection includes dresses, coverups, co-ords, swimwear, tops, and bottoms.
We recommend going with your true size in Tularosa apparel.
#20 Siempre Golden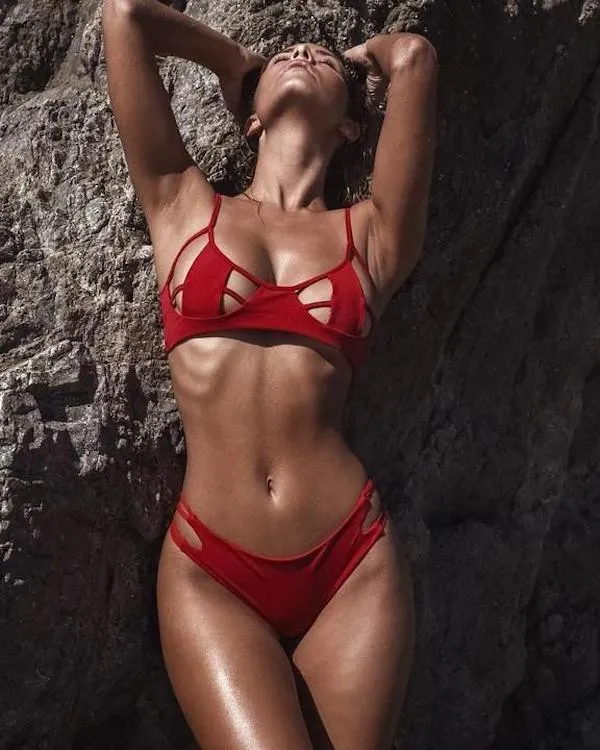 Siempre Golden is an LA-based swimwear brand that makes SUPER sexy swimsuits with minimal coverage and strategically placed cut-outs.
Shop their bikini sets to save money on your next favorite swimsuit.
#21 Vitamin A
We've been huge fans of Vitamin A swimwear for a long time. Their swimsuits are made from Econyl, which is a sustainable and gorgeously soft and stretchy material.
We recommend sizing up one or two sizes in Vitamin A swimwear. Their suits run very small.
Use this link to save $25 off your first order at Vitamin A.
#22 Rose Paulino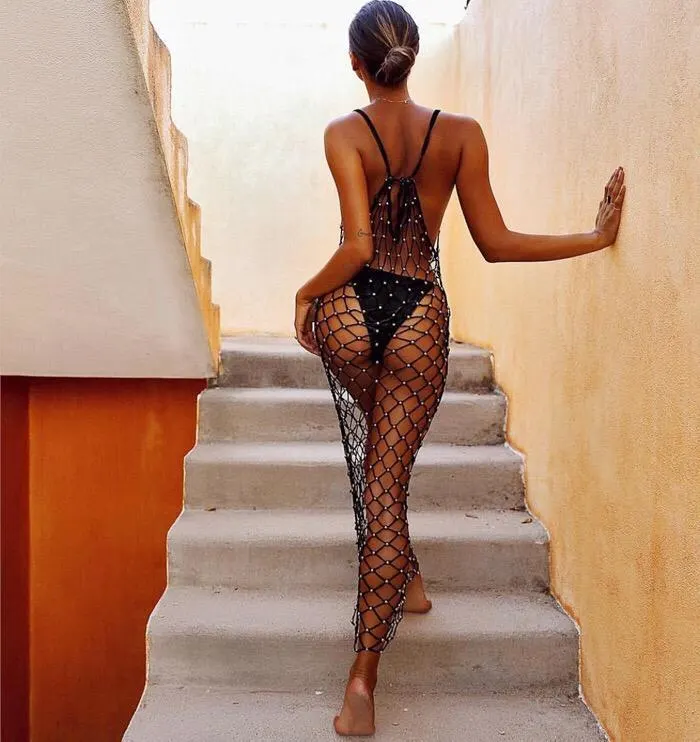 Rose Paulino is a fashion designer with a background in foster care. She creates luxurious apparel for women which includes dresses, co-ords, swimwear, tops, pants and more.
A portion of their proceeds goes back to supporting youth in foster care.
#23 FAE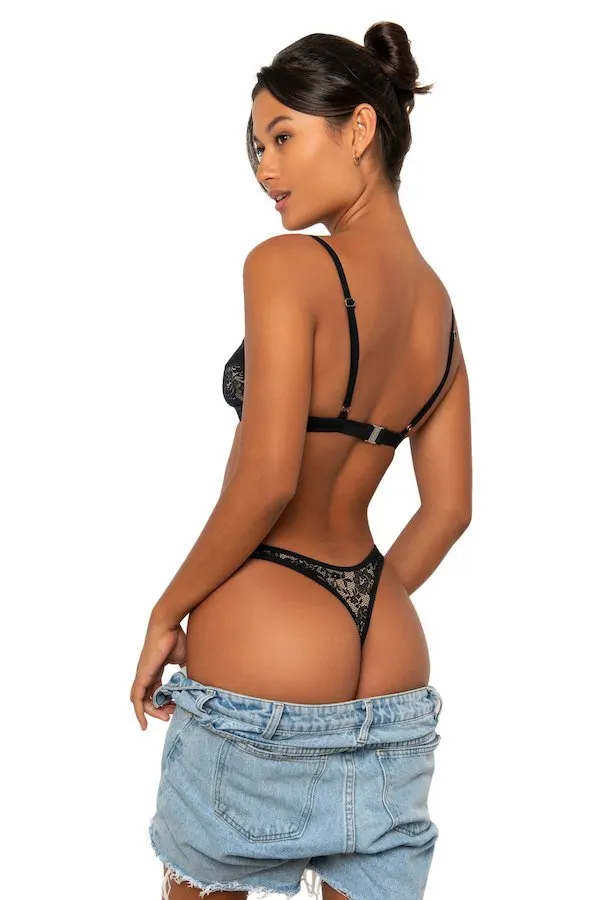 FAE makes super minimal bikini bottoms and cute V bikini tops.
If you found our sexiest Bikini brands list helpful, please share it on Pinterest. Thanks for your support!
---
Thank you for visiting today! If you found this encouraging or informative, please connect with us on Instagram, Youtube, Pinterest, Facebook or Twitter. We'd love to meet you!
Sign-up for our monthly newsletter for updates and more. We promise we won't spam you! Feel free to unsubscribe anytime.
For more fitness fashion discounts and offers, please visit our Fitness Instructor Discounts + Brands Directory or favorite brands coupon codes list.
If you're a brand and want to submit a product for us to review, please use this form to get in touch.
This site uses affiliate links. Clicking on or purchasing via an affiliate link may result in commissions for us which help keep the content flowing and lights on at Schimiggy Reviews. You may read more about this in our privacy policy.