Reading Time:
5
minutes
Updated: 5/31/2023 |What to Wear in 60 Degree Weather
If you're like me, dressing for certain types of weather can be challenging, especially when the weather at your destination is going to be nothing like the weather where you're currently at.
Related: What to Wear in 80 Degree Weather
At the time of writing this guide, the weather in Seattle was 75 Degrees Fahrenheit and wear is nearing the end of Summer (early September). I was leaving to visit Santiago, Chile where the weather ranges from a high of 60 Degrees to a low of 42 Degrees Fahrenheit! Chile has opposite seasons since it's in the southern hemisphere where it is still Winter.
After going on our Chile trip, we made sure to figure out what was appropriate to wear for 60-degree weather, or for visiting Chile for that matter, in order to create this guide.
Without further ado, here is our guide on what to wear in 60 Degrees Fahrenheit (or 15.5 Celcius) weather. You may experience 60-degree weather in both the Spring and Fall seasons, so you'll get a chance to dress for 60-degree weather twice!
Tips for Dressing in 60-Degree Weather
Layer up! Start with a foundation layer such as a tank top or t-shirt. Add a lightweight sweater, denim jacket, blazer, sweatshirt, windbreaker, or trench coat. Complete your outfit with leggings, pants, or jeans.
Opt for light to medium weight fabrics. These fabrics include cotton, rayon, silk, or merino wool.
Keep your bottoms calf length or longer. If you want to wear a mini skirt or shorts, opt for leggings or pantyhose underneath.
Close-toed shoes are your friend! It's time to put away your sandals and pull out your closed-toed shoes such as sneakers, boots, loafers, and flats.
Perfect Clothing for 60 Degree Weather
Tops
Shacket
A "shacket" is a portmanteau (or combination) of the words jacket and shirt. It's typically lightweight, has pockets, and is made of either wool or cotton. Some shackets are even layered for added warmth.
We love a good shacket by Isabel Marant, Carbon38, and H&M.
T-Shirt
T-shirts are great for layering underneath light jackets, sweaters, or both.
Blouse
A cute blouse can jazz up any outfit. We love button up or zip blouses.
Below I am wearing a cropped tie-front blouse by Silk and Salt.
Long Sleeve Tops
A lightweight long sleeve top is perfect for 60 degree weather. We wore a long sleeve mini dress with a skirt over it when in Paris (November 2022). It was warm enough to wear without a jacket.
Outerwear
Sweater
We love a good sweater! Comfy sweaters with long sleeves or fleece lined are great to wear.
Light Jacket
A light jacket such a thin down filled one or bomber jacket is great.
Leather Jacket
Leather jackets are great because they look sleek and can shield the wind.
Denim Jacket
We love a good denim jacket because they're a great transition piece.
Opt for a fitted look or go for an oversized jacket so that you can layer to your heart's content.
View this post on Instagram
Bottoms
Jeans
Jeans are great because they are thick yet still breathable. Jeans will keep you warmer than leggings will.
Leggings
Leggings are great for layering. We love wearing leggings under tunics, sweater, long dresses, and jackets.
Maxi Skirt
Maxi skirts are also great because they're long and provide some shield from the cold. We recommend wearing shorts underneath skirts for added warmth.
View this post on Instagram
Dresses & Jumpsuits
Long Dress with Sleeves
We love a long dress to take us through Fall. We always opt for midi to maxi length dresses and prefer dresses with sleeves (short, 3/4, or long). Cotton materials are great. Anything knit will be too warm, so avoid those materials.
We love dresses by Selkie, En Saison, Silk and Salt, and Abercrombie.
Footwear
You'll want to put away your sandals and wear closed-toed shoes.
Boots
Here is your chance to put on your cute boots! We love to wear Western boots, Chelsea boots, boots with heels, and knee or thigh-high boots.
We love boots by VIVAIA, Dolce Vita and ALOHAS.
Sneakers
Sneakers are also a great option. They're super casual yet can be dressed up or down.
We love sneakers by lululemon, Isabel Marant, and Carbon38.
Flats
We love wearing flats. They're super comfortable and come in many colors, prints, and materials.
Shop for cute flats from VIVAIA, Rothy's, and Viscata.
Loafers
Loafers are also a great option. Loafers come in many materials and if you want your feet to stay cool, try to find lined loafers.
Brands that make awesome loafers include VIVAIA, Rothy's, and Gucci.
60-Degree Weather Packing List
Use this 60-Degree Packing List the next time you plan a trip and need to figure out what to bring with you. You'll find it easy to use and super helpful when packing. Bon voyage!
If you found our post on what to wear in 60 degree weather helpful, please share it on Pinterest. Thanks for your support!
Thank you for visiting today! If you found this encouraging or informative, please connect with us on Instagram or TikTok.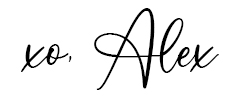 Sign up for our monthly newsletter for updates and more. We promise we won't spam you! Feel free to unsubscribe anytime.
If you're a brand and want to work with us, please visit this page to get in touch.