Reading Time:
5
minutes
Updated: 11/23/2023 | Quince Review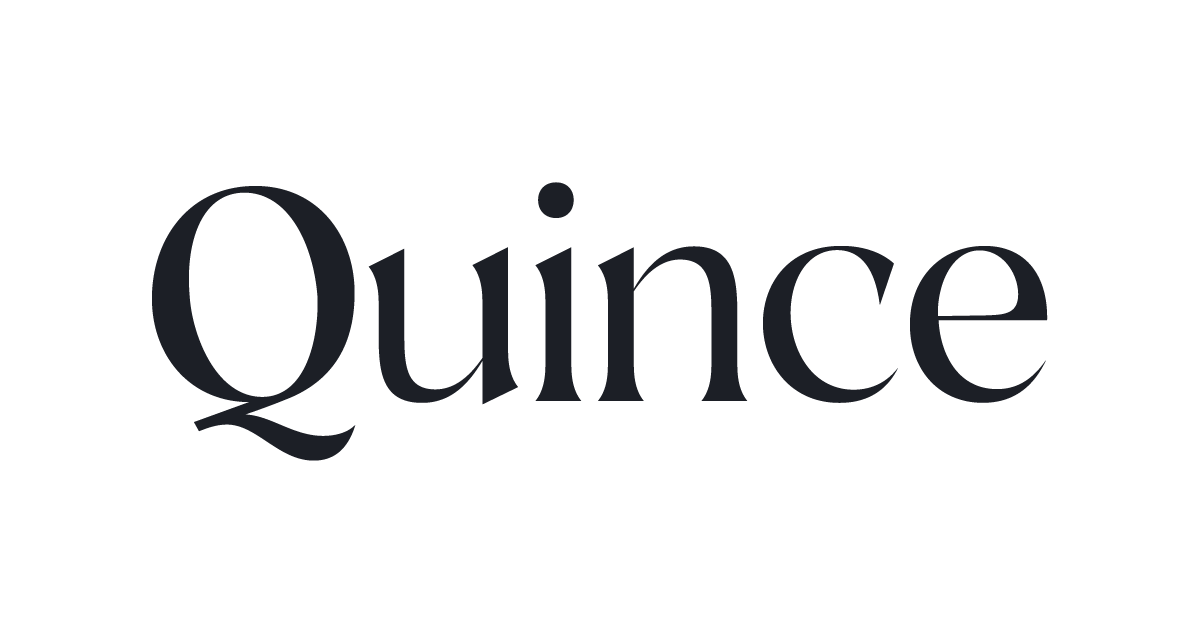 Disclaimer: We received products from Quince to conduct this review. As always, all thoughts and opinions are our own and 100% honest.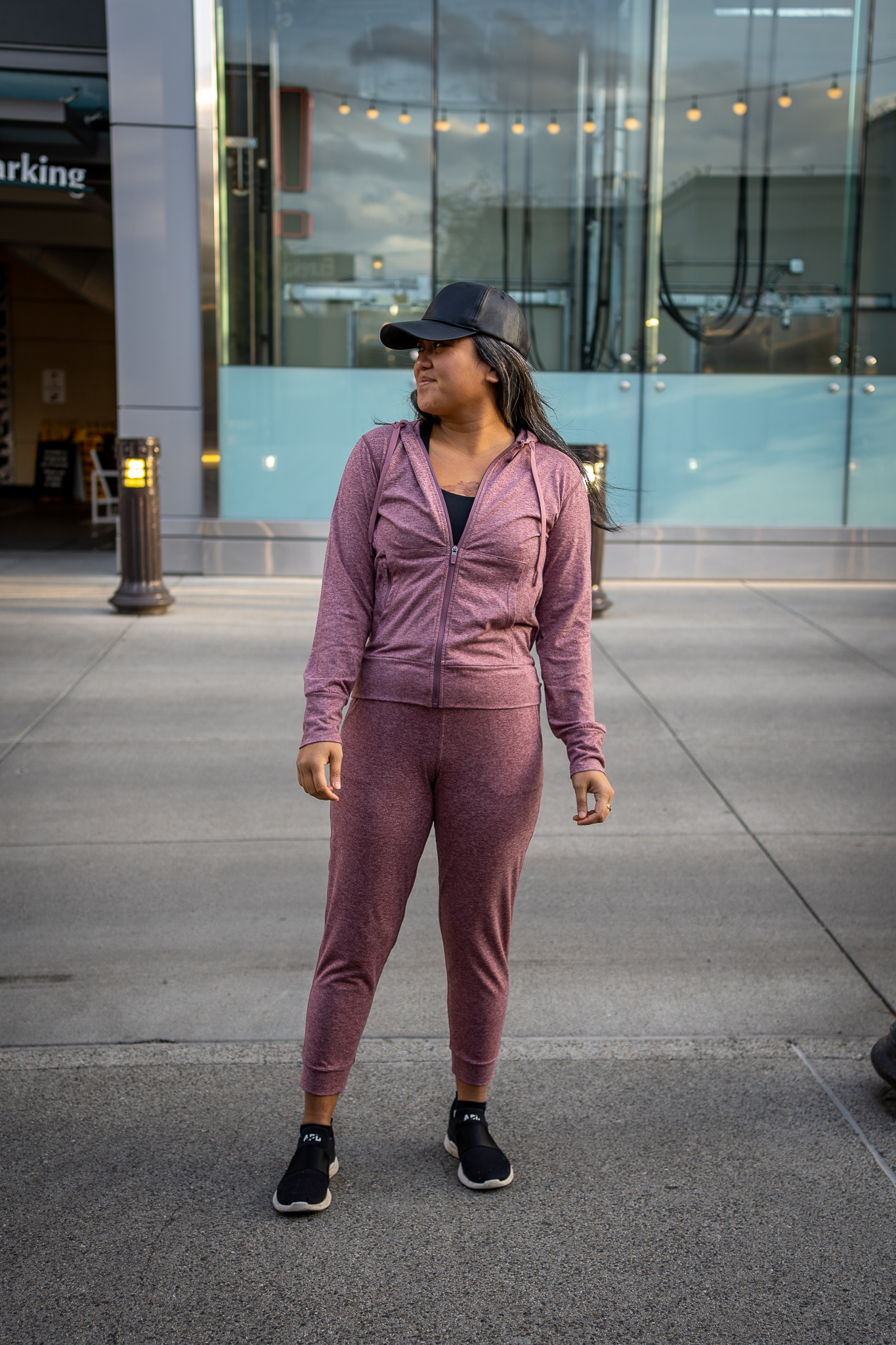 About Quince
Quince is an online apparel and accessories brand for men and women. They also sell home goods and travel gear.
Quince's aim is to cut out the middleman so that you can take advantage of high-quality products without the luxury price points. They believe that everyone deserves to have access to luxury without having to spend exorbitant amounts.
What we love most about Quince is how transparent they are about their manufacturing practices and pricing strategy. They want you to know their bottom line and why they can afford to sell things at low prices.
Quince Review
We received the following items from Quince to review in this post:
Flowknit Ultra-Soft Performance Jogger ($34.90) – I compared these joggers to the very popular Vuori Performance Joggers ($84) and am happy to say they are on par with their competitors. The fabric is super soft and stretchy. The fit is also very similar to Vuori's joggers. The inseam of the joggers is 25.25″ which makes it great for average-height gals. I am 5'5″ for reference. It might be too short for taller gals.
Flowknit Ultra-Soft Performance Full Zip Hoodie ($39.90) – I also received this matching hoodie to make a complete outfit.
Ultra-Soft Performance Bra ($29.90) – This bra is awesome! It reminds me of the Girlfriend Collective Paloma bra ($46) but does not come in as many colors. The fabric is less compressiv and feels buttery soft and lightweight. It's super comfortable and goes great under my jogger set. It does not come with bra cups. I recommend going with your true size.
Related: Vuori Performance Joggers Review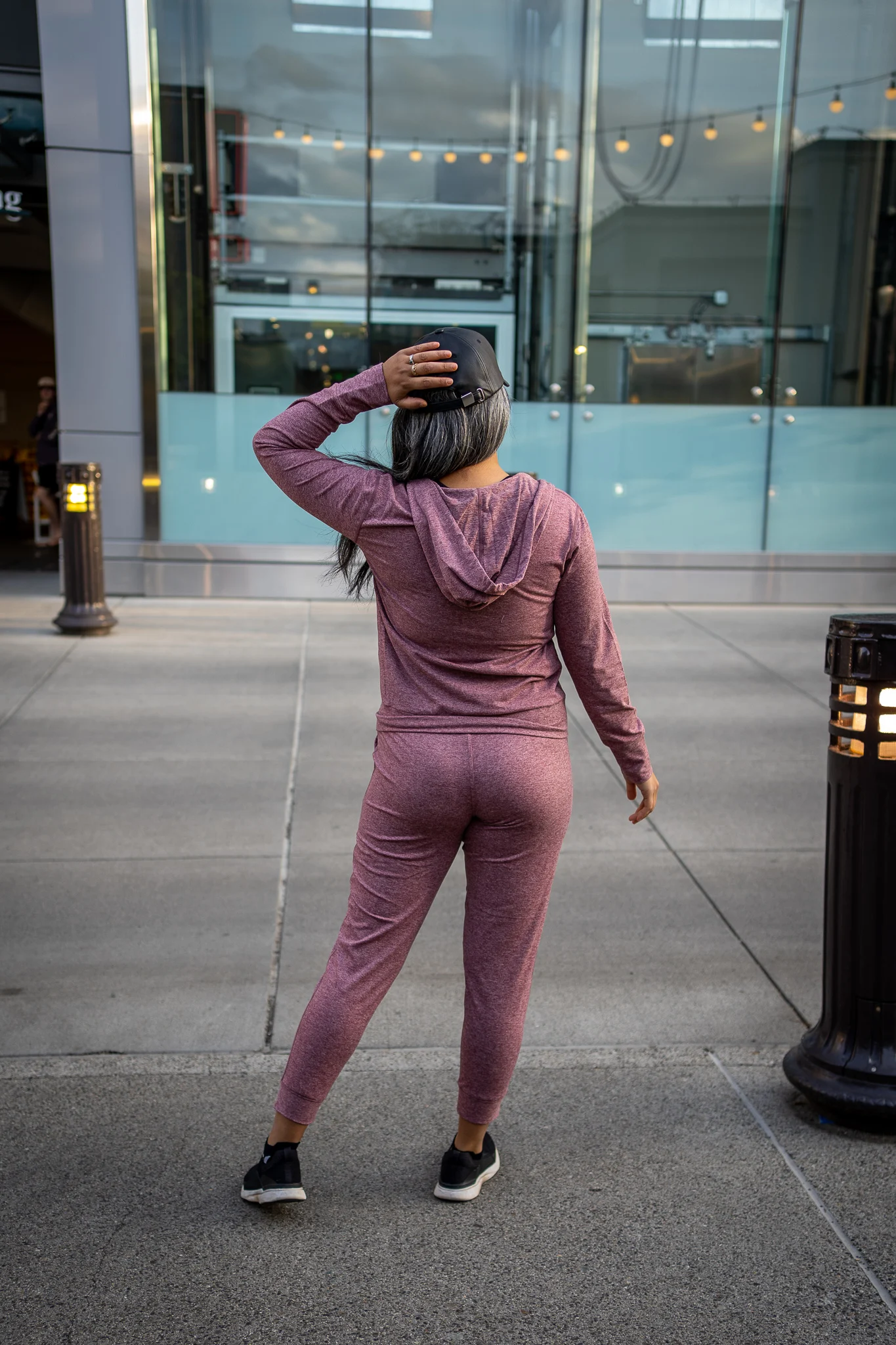 Quince Pros
Very Affordable – Quince is able to keep their costs low because they ship directly to the consumer from their manufacturing facilities. They are able to cut out extraneous costs, which means fair pricing and more savings for customers. Compared to brands like Vuori or lululemon, Quince offers products of the same quality for a fraction of the cost. Within each product listing, they have a price comparison chart so that you can compare other brands selling similar products and see how much you're saving when shopping with Quince.
Runs True to Size (TTS) – Their products run true to size. I typically wear a size 6 in lululemon bottoms and a size small in Quince's bottoms.
Sustainably Made – Quince sources their materials in the most sustainable way. They reuse plastics, recycle yarn certified by GRS (the Global Recycle Standard), use organic, fair trade cotton, use low-water and eco-friendly dyes, and ensure partnerships are in line with their company values. They strive for worker equality and fair pay. See their sustainability efforts here.
Performance Fabric Qualities – Their performance fabrics are quick drying, moisture wicking, anti-microbial, and have amazing 4-way stretch.
Free shipping! Enjoy free shipping on all your orders at Quince. This cost is calculated in their transparent pricing strategy.
Transparent Pricing – Similar to Everlane, Quince lists their transparent pricing on their website so that customers fully understand the cost of making a product and why their products are priced at a particular price point.
Quince Cons
Made in China. Products made in China do not always equate to low-quality or fast fashion, they do contribute to carbon footprint due to how far the product has to travel to arrive at your doorstep.
Limited colors and styles. Quince will provide you with a handful of options. If you're looking for more variety in color and style, you may want to try other brands such as lululemon or Girlfriend Collective.
Lack of Support – The sports bra lacks support. It's comfortable but does not give my chest any shape and padding cannot be added. It's literally a double-layered crop tank top. If you're looking for a sports bra brand with better support, I recommend lululemon, Nike, or Under Armour.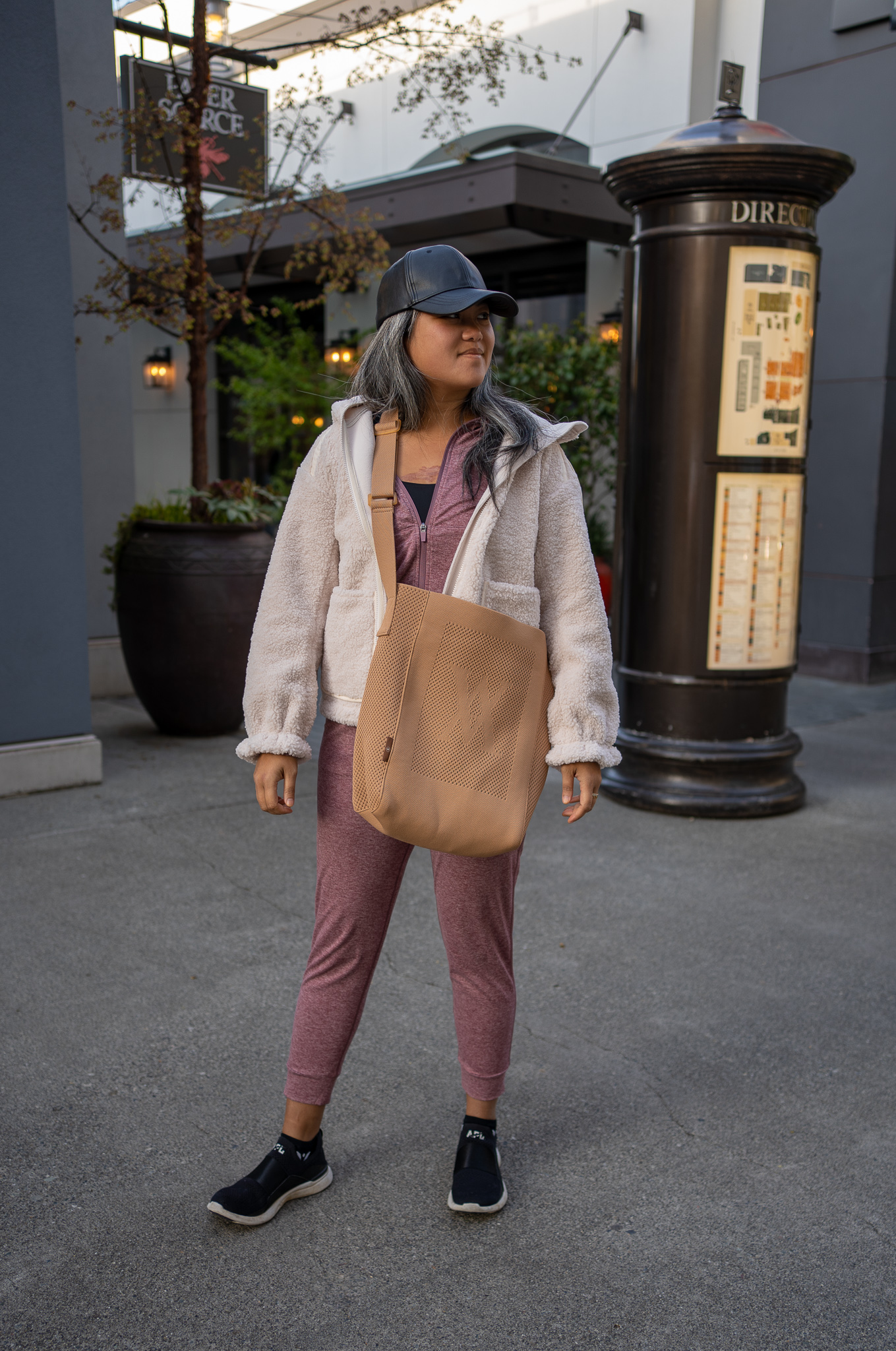 What I'm Wearing: Quince Ultra Soft Joggers ($34.90) | Quince Flowknit Ultra Soft Hoodie ($39.90) | Rexing Warm Hooded Sherpa Jacket ($129) | STAND Studio Faux Leather Baseball Cap ($100) | APL Bliss Sneakers ($200) | VIVAIA Harper Messenger Bag ($148)
Should I Buy Quince?
Yes, you should totally shop at Quince!
I am so glad I held off on buying another pair of Performance joggers from Vuori. Compared to Vuori, Quince's joggers fit the bill and are just as comfortable to wear.
Their price point is super affordable and the quality can be felt and seen in their products. They are also very sustainably-minded from their manufacturing process through to their freight and handling. You can feel good while shopping with Quince!
The only thing we wish to see more of from the brand are more styles and colors in the future.
The next thing I'd love to review is Quince dresses. Their machine-washable silk dresses are what initially brought me to their site. Stay tuned for another review!
Where to Buy Quince
Buy Quince directly from their website.
Use this link to save $20 off your first order at Quince.
They do not sell through other retailers because they are a manufacturer-to-consumer (MTC) brand. They cut out all extraneous costs so that you can benefit from the savings and high-quality apparel and home goods.
If you enjoyed this review, you might like these posts too:
If you found our Quince review helpful, please share it. Thanks for your support!
Thank you for visiting today! If you found this encouraging or informative, please connect with us on Instagram or TikTok.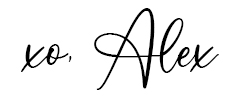 Sign up for our monthly newsletter for updates and more. We promise we won't spam you! Feel free to unsubscribe anytime.
If you're a brand and want to work with us, please visit this page to get in touch.