Reading Time:
4
minutes
Updated: 8/21/2023 | Quince Carry-On Luggage Review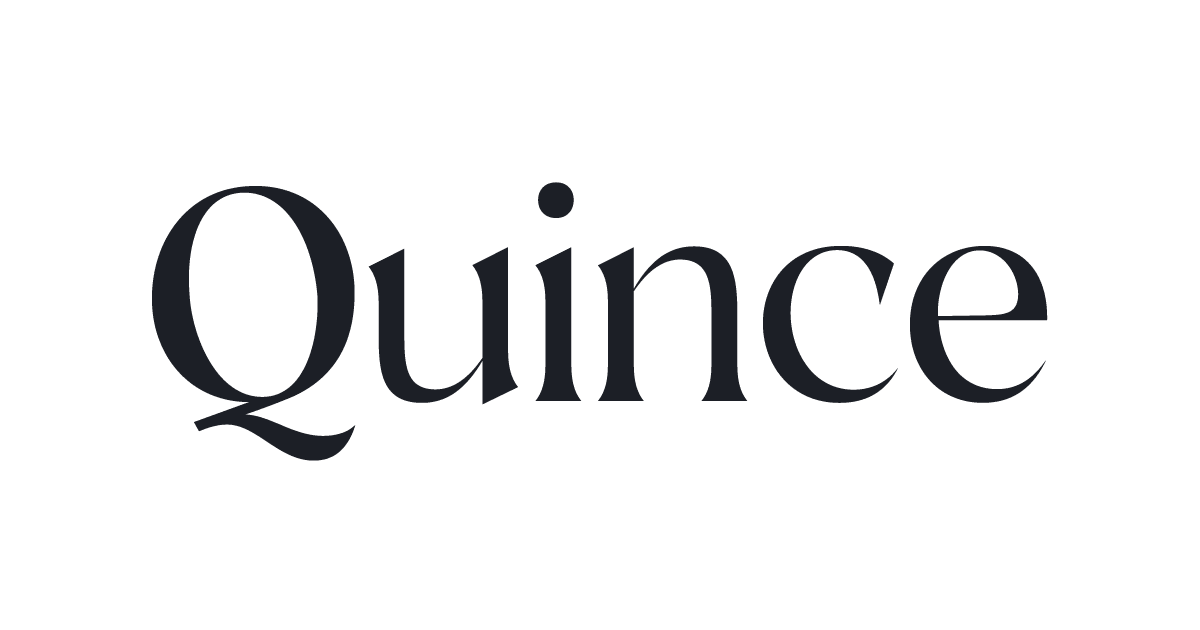 Disclaimer: I received products from Quince to conduct this review. As always, all thoughts and opinions are mine and 100% honest.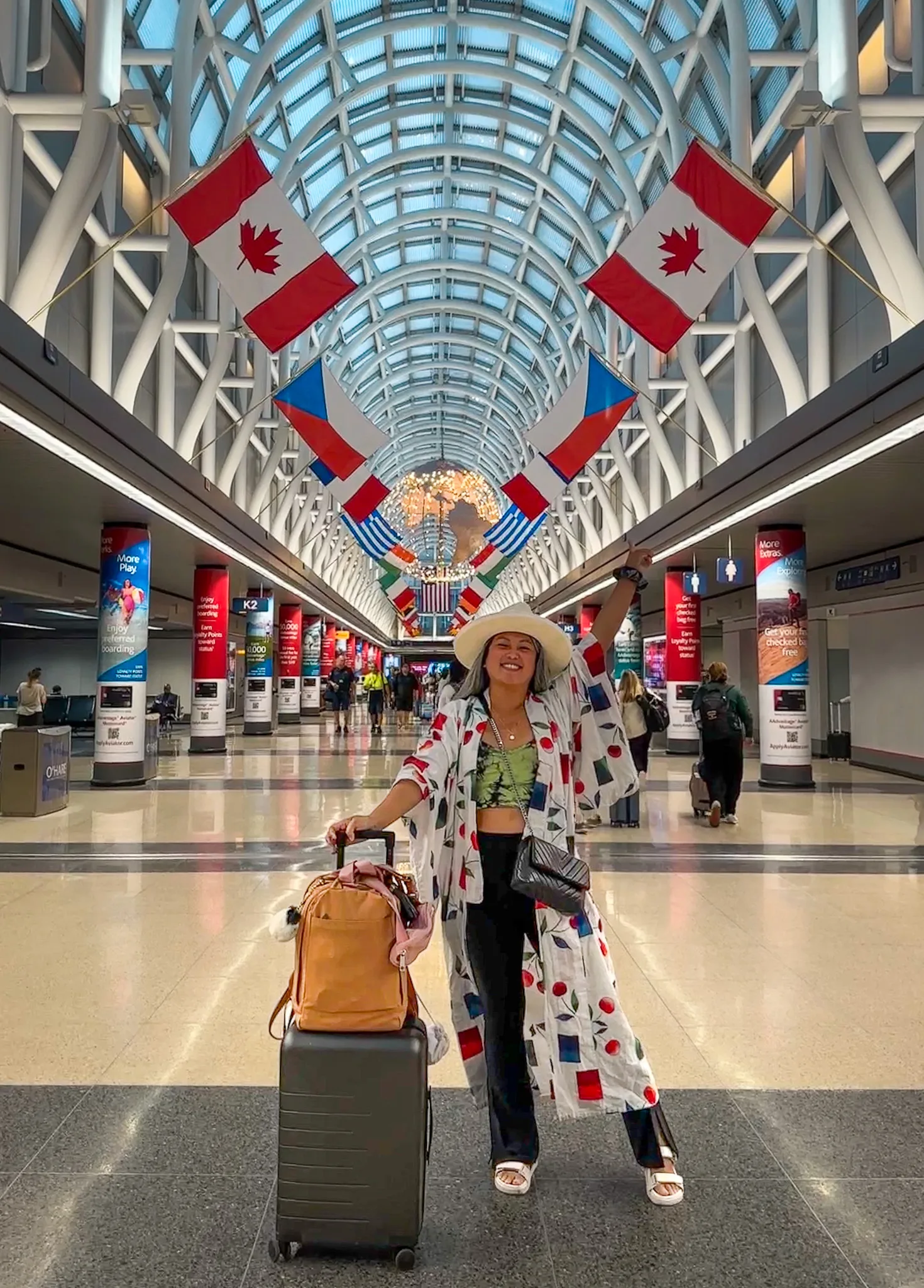 About Quince
Quince is an online retailer that is known for making high-quality alternatives from popular brands such as Away, Beyond Yoga, Gucci, Hill House, Ray Ban, Vuori, and many more.
They believe that everyone should be able to afford nice things and that quality shouldn't be a luxury. Their mission is to bring the world's highest quality goods to people at affordable prices.
They work to democratize high-quality essentials through our Manufacturer to Consumer (M2C) model. What's more, Quince's supply chain is also socially and environmentally responsible: 70% of the brand's products are made from renewable materials, and 100% of the factories it works with are certified by third-party auditors to ensure safe and equitable working conditions.
Quince Carry-On Luggage Review
Quince sells a decent selection of luggage pieces which include carry-ons, check-in bags, weekender bags, and backpacks.
I received their black 21″ Carry-On Suitcase ($129) to review in this post. Quince also carries a 20″ carry-on suitcase ($119) but I prefer to have a little more room in my luggage. I tend to pack an entire monthlong trip in a single carry-on, so I typically need something small yet spacious.
Related: How to Pack for a Long Trip in a Single Carry-On
The suitcase arrived in a large cardboard box and the first thing I noticed how light the package was!
Below we'll go over the pros and cons of Quince's hard shell carry-on luggage.
Quince Pros
Affordable – The suitcase is half the price of Away ($294) and Monos ($295) suitcases and starts at only $119.
High Quality – The suitcase quality is amazing!
Polycarbonate Shell – The suitcase is made with a material that is lightweight yet very durable and strong.
Lightweight – The suitcase weighs only 6.7 lbs! Which was the size of my full-grown chihuahua Bebot.
Multiple Compartments – The interior is built almost identically to Monos suitcases. There is a big zippered compartment on one side and a compression panel with straps on the other side.
Lined – The interior of the suitcase is lined.
Removable Laundry Bag Included – The bottom of the luggage has a small pocket that stows a removable laundry bag. It's also great for keeping an AirTag in here.
360 Degree Wheels – Their Japanese-crafted Hinomoto 360 wheels roll well and do not make noise while you glide to your destination. You will want to be mindful to not overpack or load your luggage because weight can alter how the wheels perform.
Military and Education discounts. You can get 10% off when you join their military or educator discount program. Sign-up here.
Rewards Program – Quince's partner rewards program allows you to earn points when you shop with their partners.
Drawstring Storage Bag – The drawstring storage bag allows you to stow the suitcase when not in use.
Transparent Pricing – Quince breaks down the cost for each item they sell and compare it with how much they sell it for so you know exactly how much resources it takes to produce your item.
Free Shipping – Free shipping on all orders regardless of price and size.
365-day return policy – Their generous return policy allows you to test and love your Quince items. You never have to worry about being stuck with something you don't like.
Quince Cons
Limited Color Options – Compared to other brands, Quince luggage comes in limited colors that are not as fun or bright.
Does Not Expand – The suitcases do not expand.
Low Stock – Certain suitcase colors are constantly sold out. I wanted a green suitcase but settled with a black suitcase because that was all they had at the time. If you see a color you want, we recommend buying it before it sells out.
Scuffs Easily – The bag scuffs easily, but they include a magic eraser sponge that you can use to remove any marks.
No Sales! Quince makes their items affordable so that you do not have to wait for items to "go on sale."
Wheels do not work as well when the suitcase is overloaded.
Should I Buy Quince Luggage?
For the price point, I am VERY impressed with what I received. The suitcase looks almost identical to the Away and Monos carry-ons. The plastic feels much more thin, but it's definitely much more lightweight.
I hope they produce more fun and bright colors in the future and keep their suitcases stocked. This is definitely a suitcase you should purchase if you love traveling and want a luxury quality bag without the price tag.
Where to Buy Quince?
Quince sells their products directly to consumers so that they can keep costs low and quality high.
Shop for Quince products on their website.
If you found our Quince carry-On luggage review helpful, please share it. Thanks for your support!
---
Thank you for visiting today! If you found this encouraging or informative, please connect with us on Instagram, Youtube, Pinterest, Facebook or Twitter. We'd love to meet you!
Sign-up for our monthly newsletter for updates and more. We promise we won't spam you! Feel free to unsubscribe anytime.
For more fitness fashion discounts and offers, please visit our Fitness Instructor Discounts + Brands Directory or favorite brands coupon codes list.
If you're a brand and want to submit a product for us to review, please use this form to get in touch.
This site uses affiliate links. Clicking on or purchasing via an affiliate link may result in commissions for us which help keep the content flowing and lights on at Schimiggy Reviews. You may read more about this in our privacy policy.