Reading Time:
8
minutes


Updated: 8/5/2019
About LUSH Cosmetics
LUSH Cosmetics is based out of the United Kingdom (UK). Founders Mark Constantine and Liz Weir wanted to create and offer a wide range of health and beauty products for both men and women.
Their products are considered "natural," vegetarian, cruelty-free (non-animal tested), handmade, super fresh and fun to use! I remember my first LUSH cosmetics experience.
I was walking around Downtown Disney and was pulled into a store by one of their colorful bath bomb displays.
I immediately noticed how many products were package free and when I purchased my first two bath bombs, they were put into a paper bag and I was on my way.
Thanks to the power of social media influence, you may have seen their shampoo bar products all over your Facebook feed. They're packaging free, TSA friendly and last 60-80 washes.
I'm always looking for eco-friendly and sustainable products. I decided to review LUSH Cosmetics shampoo bars to determine their effectiveness, and pertinent pros and cons.
LUSH Shampoo Bar Review
I was intrigued by their shampoo bars after seeing them on Facebook. Essentially, a shampoo bar is shampoo in a solid bar form.
Shampoo bars have been around since 2006 and are a great alternative to liquid soap which takes up much more space and usually sits in large plastic bottles. I also delved into the dangers of Sodium Lauryl Sulfate (SLS) on our environment.
I headed to the nearest LUSH store and received a consultation from the wonderful Kayla. She asked me about my hair and I told her it was dry and coarse.
I also mentioned I was interested in trying out their shampoo bars. She immediately recommended four products that would help with my hair:
The Pros
Easy to travel with in Tupperware or a tin container.
Seemingly longer-lasting than liquid shampoo (60-80 uses per bar), making it very cost-effective.
The bars claim to be able to get your hair back to its original, shiny, voluminous state by clearing away residue left from the chemicals found in traditional hair cleansers. This is mainly thanks to the SLS which gives a squeaky clean feeling and sound. I could literally hear how squeaky clean my hair is after using these bars.
For some people (including me), conditioner was not needed after the hair adjusted to a couple washings with the shampoo bars.
The shampoo bars smell amazing. The smell also lasts throughout the day.
No packaging required when using shampoo bars.
None of the bars left my hair feeling dry. I also waited a day prior to applying Whole Blends Coconut Oil to my hair.
The Cons
LUSH is transparent about their use of SLS claiming it isn't harmful for humans due to how short the application period is. However, SLS Is harmful to aquatic organisms in considerable doses, which means they're bad for our environment. Ultimately SLS is broken down by the time it enters the ocean, but I am still concerned that the more people using SLS, the bigger the concentration of it will need to be processed before it hits our oceans. That enough has me wanting to chuck the shampoo pucks into the trash bin.
If you have curly hair, the shampoo bars may cause your hair to become tangled. I have coarse wavy hair and luckily my hair did not tangle when using everything but the Avocado Co-Wash bar because it is creamy. If you have curly hair, I recommend creating a decent lather in your hands before applying it to your hair.
After using the Jason and the Argan Oil bar, I developed a crazy rash on my scalp. It appears that I am allergic to an ingredient in that bar. The other bars did not inflame my scalp. Luckily I was able to return the bar and exchange it for another Soak and Float which my hair and scalp absolutely loves.
After this trial run with LUSH shampoo bars, I am going to seek out a more natural alternative. I did some more digging to find out how exactly to do that.
How to Choose a Shampoo Bar
There are some things you should look out for when choosing a shampoo bar. Three types currently exist on the market.
The first is cold-processed shampoo bars (typically made by home crafters and natural products companies).
They're usually full of natural oils which help condition your hair and are typically free of SLS. These tend to be the ones that cause build up and might require an Apple Cider Vinegar rinse.
Second are glycerin-based shampoo bars, which tend to be more gentle and pH balanced, but they might not be as clarifying as other shampoos and won't lather as well.
Finally, there are solid surfactant shampoo bars (think of the kind made by Lush), which lather the best and are more pH balanced but can be a bit too clarifying and cause dryness for some hair types.
LUSH has 6 bars made with sodium coco-sulfate (SCS) instead of sodium lauryl sulfate (SLS).
The SCS bars include Karma Komba, New!, Seanik, Soak & Float, Squeaky Green and Ultimate Shine. SCS is a more diluted form of SLS and less dangerous for the environment.
SLS is a foaming agent that is used in many household cleaners. It is a carcinogen that is damaging to ocean life and is known to cause cancer with extended exposure.
Ultimately, it's all about trial and error. Decide if you want to use SLS or ditch it.
https://www.instagram.com/p/BkFv58wF_ot/
How to Use LUSH Shampoo Bars
The shampoo pucks fit in the palm and offer up to 80 washes. Below are instructions on how to use and prolong the life of your LUSH shampoo bars.
How to Use Shampoo Bars
Wet the bar in your hands and then rub the puck between hands to create a lather within seconds. You can also rub the bar directly onto your hair.
Once lather is in hand, place the soap into its plastic or metal container. Keep it away from running water.
Massage the shampoo from your hands into your hair and scalp. If you need more lather, take the bar and swipe it into your hair a few times to deposit additional soap.
When you're happily lathered and massaged, rinse your hair clean.
How to Keep Your Bar Lasting a Long Time
After each use, air dry your shampoo bars away from water in a metal or plastic container. Here are some tips on how to store your shampoo bars.
Keep the bar away from heat and direct sunlight. The bars may melt when exposed to heat.
Should I Buy LUSH Shampoo Bars?
If you don't mind using SLS or SCS, then LUSH is a good option for you.
For people who are committed 100% to eco-friendly and sustainable products, I recommend scrolling down to see my list of sulfate free and 100% natural shampoo bar brands.
It is a bit upsetting that LUSH claims their products are "natural," but as soon as you read the ingredients list, SLS is listed as the first main ingredient.
As soon as my LUSH bars are used up, I am going to switch to a sulfate free shampoo bar.
I also found that my bars lasted less than 80 uses. I ended up going through them in 6 months washing my hair every 2-3 days.
Again, I have long and thick hair which mens I need more shampoo than the average person.
And the one reason why I won't buy LUSH bars again is because the SLS makes my psoriasis flare up. My scalp gets inflamed, flaky and itchy when I use certain LUSH bars. So I prefer to stay away from all of them.
What piqued my interest was their natural henna hair dye bars. Kayla mentioned that the bars would dye my hair a reddish tint and that it would be permanent.
My hair is super white/grey on top and would turn pink with henna. I'm not quite ready to lose my grays just yet. I am going to do more research before attempting their hair dyes.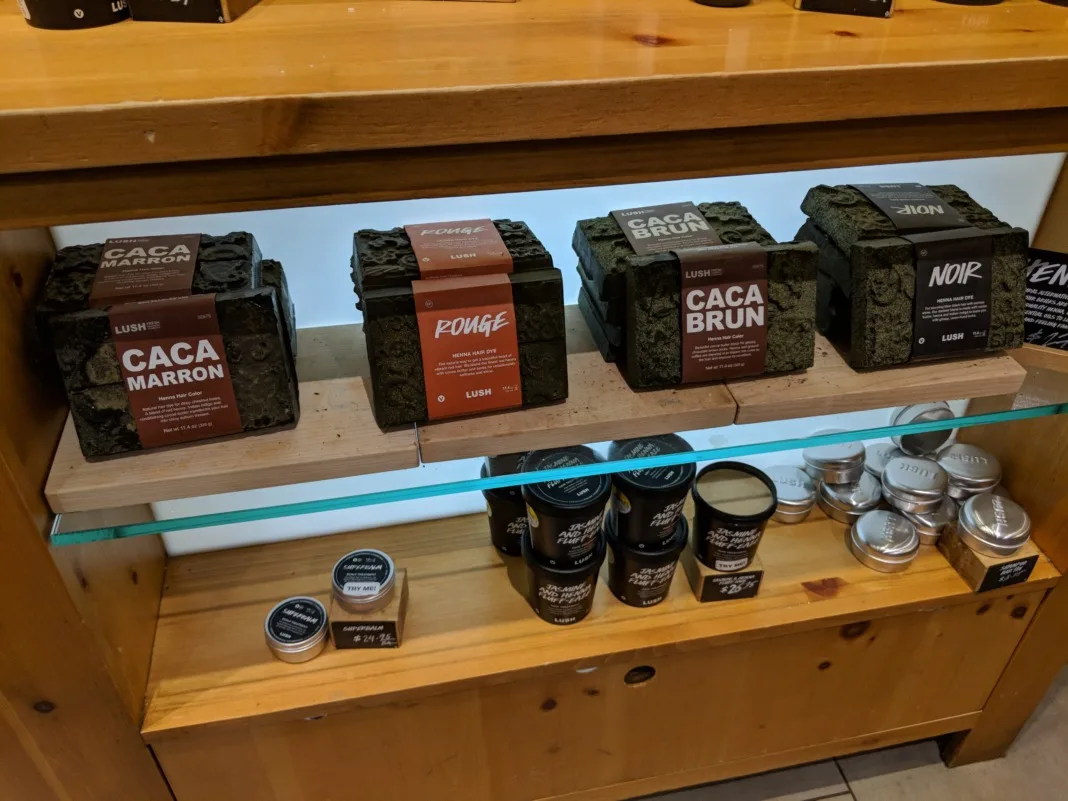 Where to Buy LUSH
You can buy LUSH at any of their brick and mortar stores or online. When buying LUSH shampoo bars online, make sure they are delivered to a safe place out from under the hot sun.
Heat will melt LUSH shampoo bars or any other shampoo bar in general.
I also want to visit their largest store (8,800 square feet) on Oxford Street in the UK.
Avoiding Toxins? Try These SLS and Sulfate Free Shampoo Bars
If you're looking to avoid carcinogens, these non-toxic and natural shampoo bars are for you! Some are even cheaper than LUSH shampoo bars.
Buyer be warned–you may need to use apple cider vinegar to wash any soapy residue left over from using these natural shampoo bars.
Are you ready to make the switch? You'll find out that ditching liquid shampoos is easier than you think.
Let me know about your experience in the comments. Let's live sustainably together and go plastic free!
If you liked this post, please consider pinning it to Pinterest!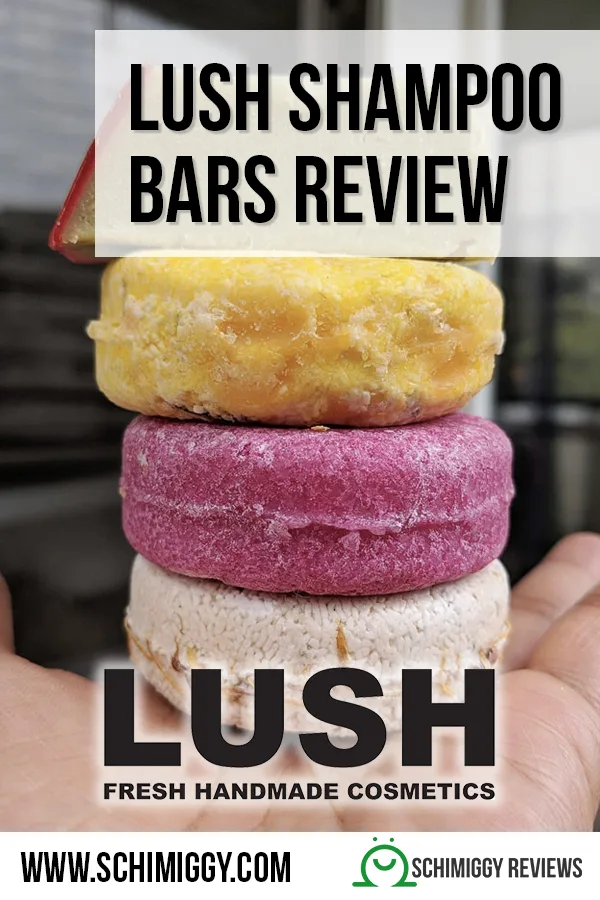 Finally, if you're interested, watch this video to see how Lush shampoo bars are made.
If you liked this post, you might like these articles too:
Thank you for visiting today! If you found this encouraging or informative, please connect with us on Instagram or TikTok.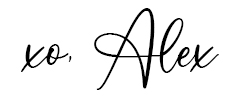 Sign up for our monthly newsletter for updates and more. We promise we won't spam you! Feel free to unsubscribe anytime.
If you're a brand and want to work with us, please visit this page to get in touch.