Reading Time:
5
minutes
Updated: 10/15/2019 | lululemon Charleston Store
I've been eyeing a few things on lululemon's We Made Too Much (WMTM) inventory.
While in Charleston, South Carolina, I was super stoked to find a lululemon store! The store was small but had a great selection of seasonal and transitional items.
It was still in the high 90s in Charleston and the store stocked puffy coats and rain jackets.
Below are some store photos and my fitting room try ons.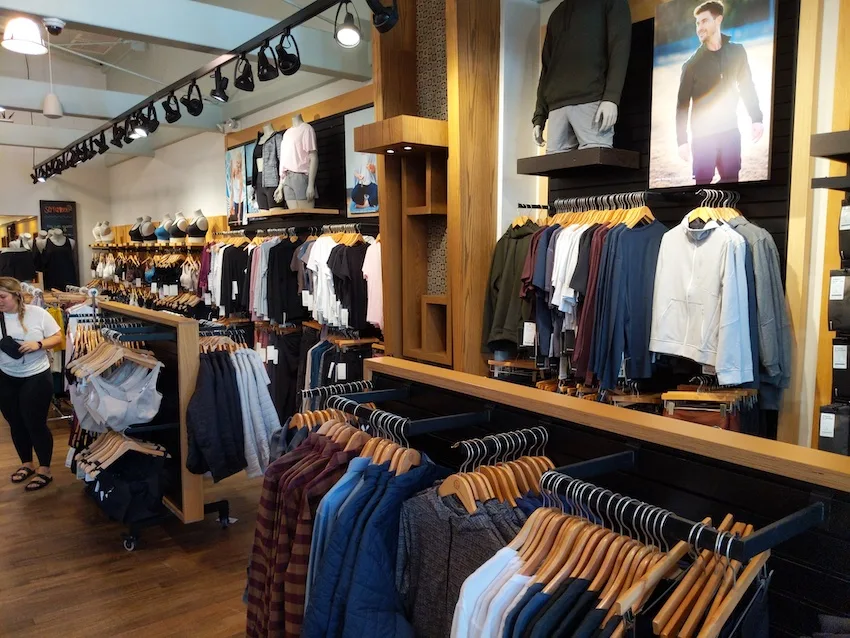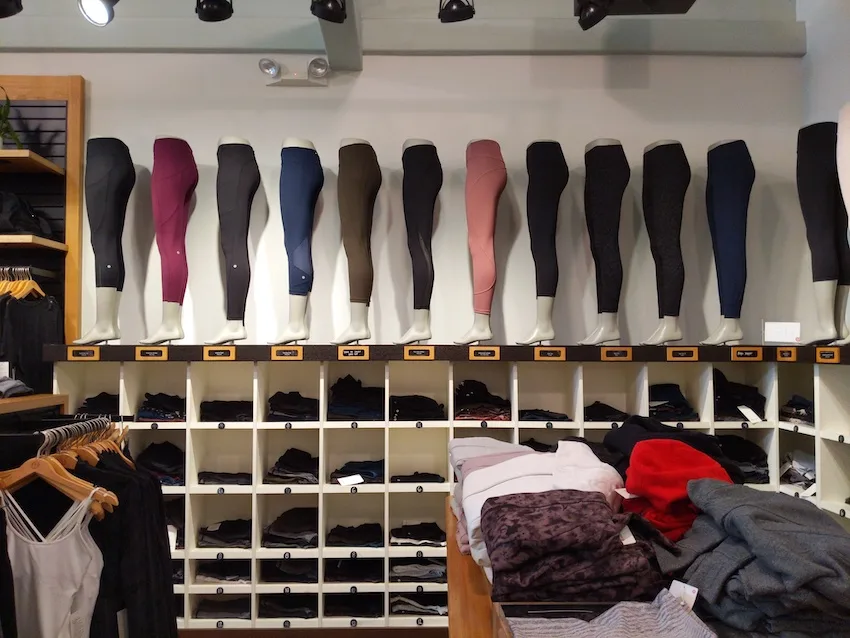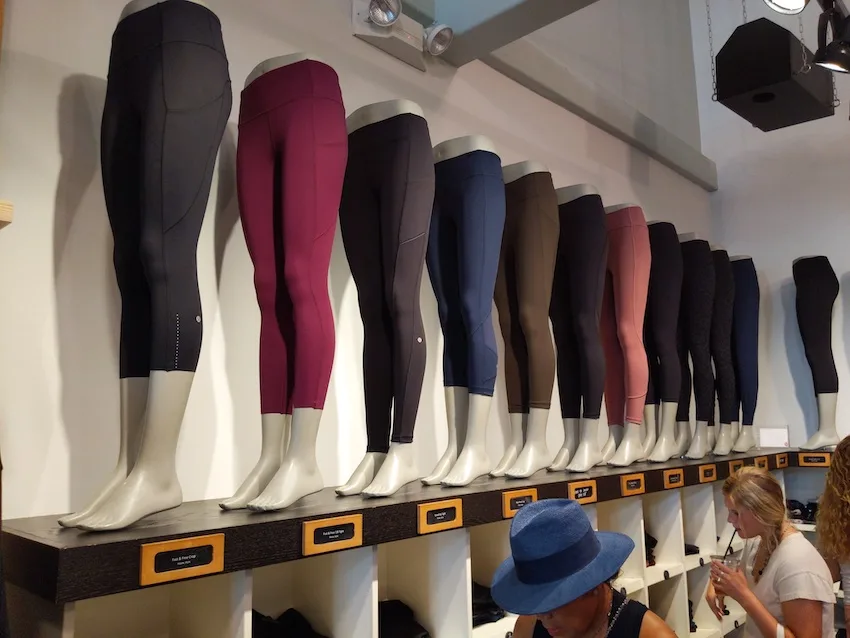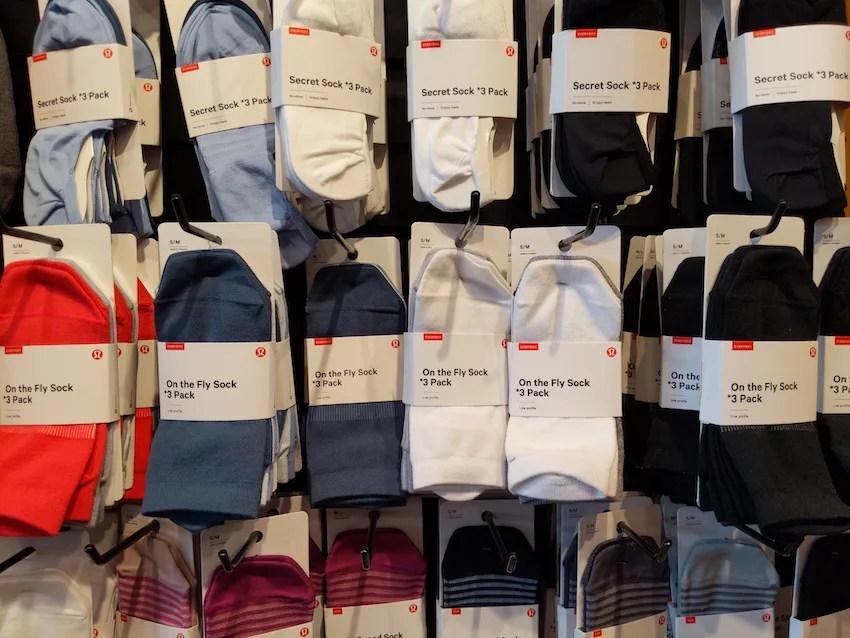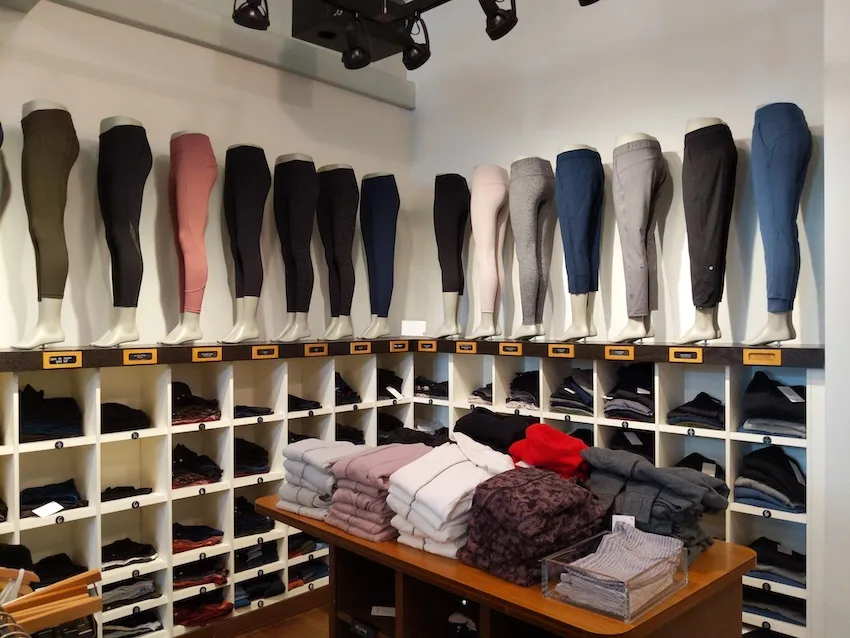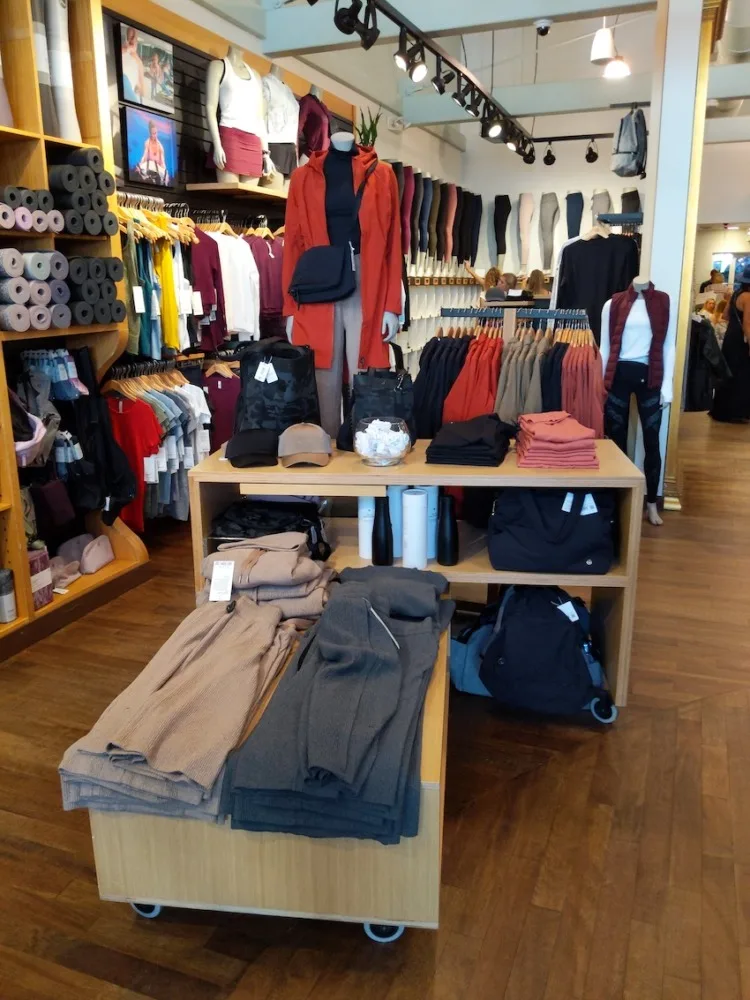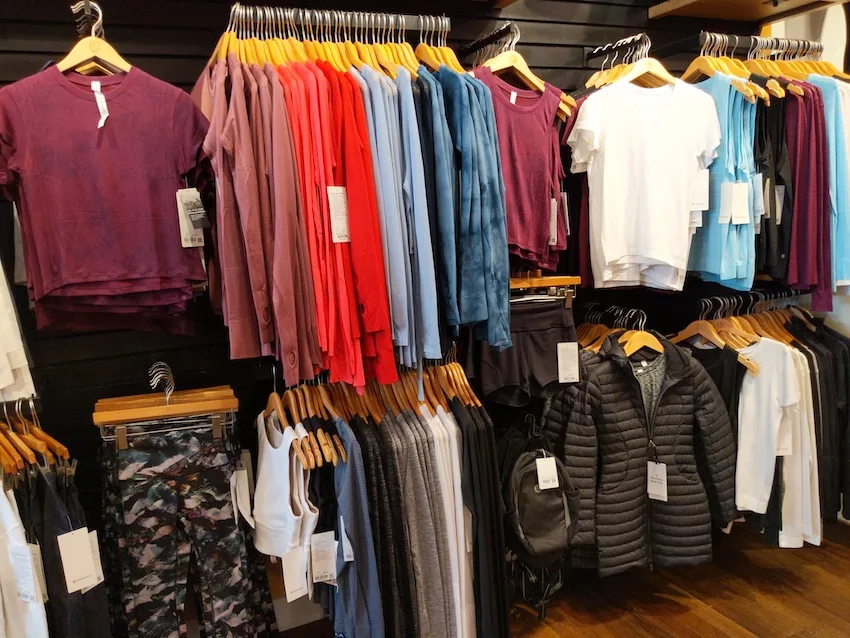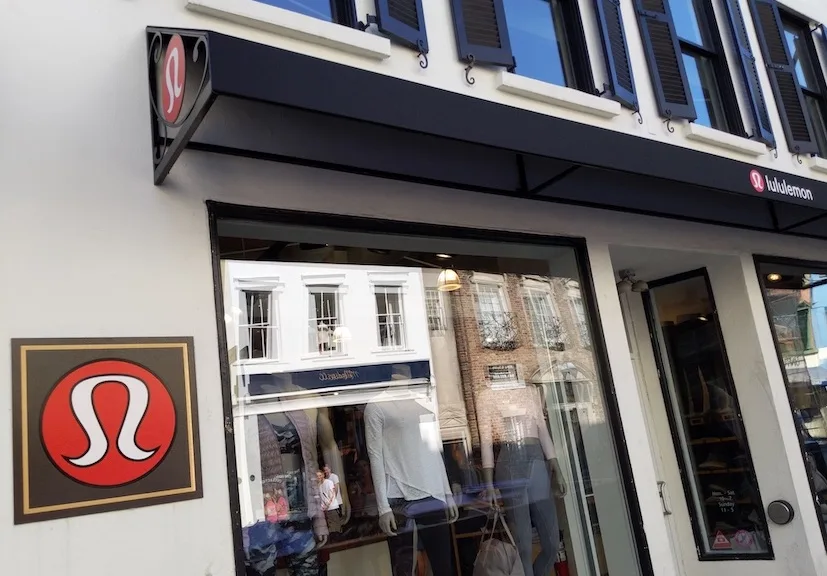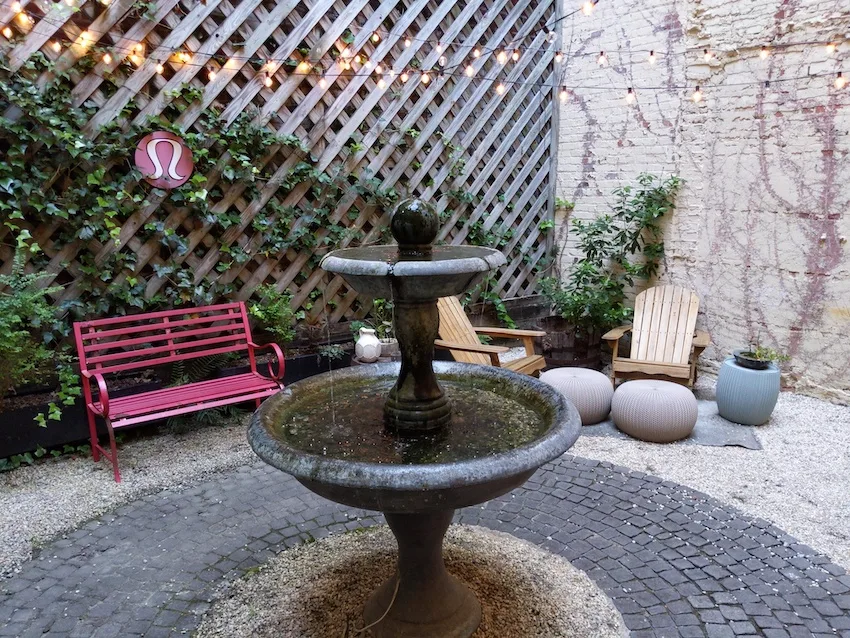 Charleston is a very old city dating back to the 1770's. Many of the stores on King street retained a lot of its old southern charm. I was excited to stumble upon lululemon's patio area! Look at how cute it is. I could spend all day here.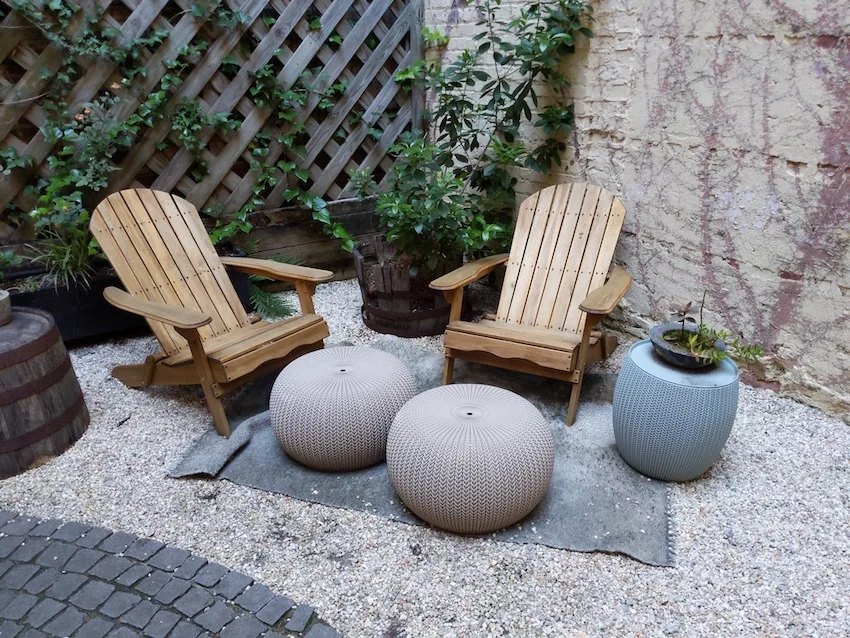 Now onto the good stuff! #TRYONs
lululemon Fitting Room Try Ons
I was super stoked to be able to try on WMTM apparel in person. It definitely helped me determine if I really wanted to spend my money on final sale products.
#1 Noir Shorts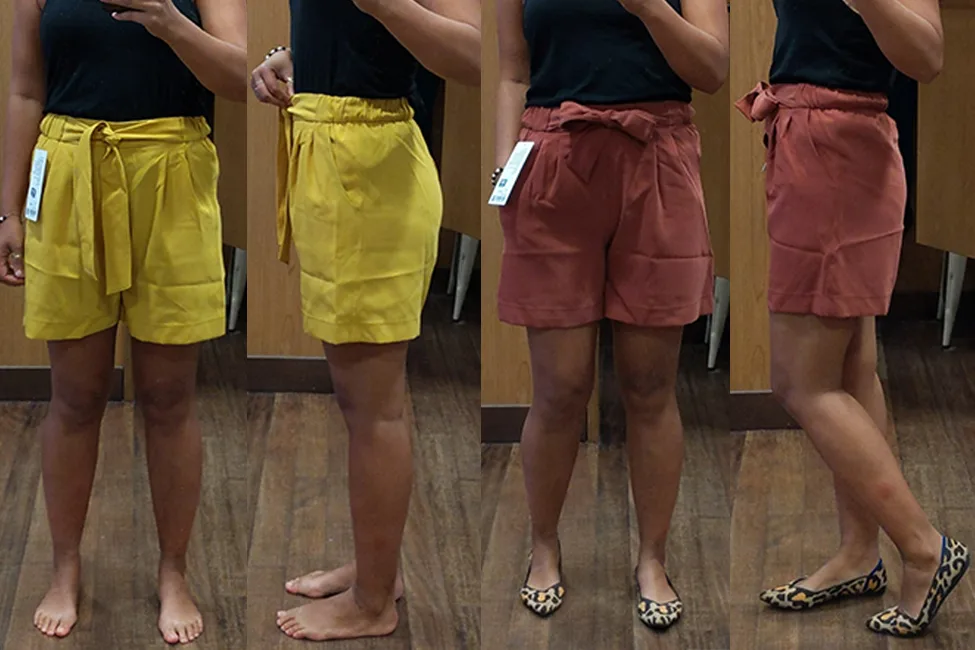 The Noir shorts were on sale in-store for $58 (normally $78). The shorts were on sale online for $49 ($9 dollars less!).
The shorts ran small. I typically wear a size 6 in lululemon bottoms but had to size up to an 8 in the Noir shorts. I tried both the Rustic Clay (red) and Honeycomb (yellow).
I was hoping to really like the Noir shorts, but they were very crease prone and would require steaming or dry cleaning to keep the shorts looking crisp.
One thing that I loved about the colors was that they went well with my Rothy's Big Cat shoes.
Related: Rothy's Ballet Flats Review – Is it Worth it?
#2 Everyday Skirt

The Everyday skirt was available in navy and black in-store. Online they came in all sizes. I loved how flowy the skirt fit. The ruched waistband made my waistline look small. The skirt runs small, so I recommend sizing up in the Everyday skirt.
The skirt was available in-store and online on $59 (regularly $78). I ended up buying a size 8 and getting the skirt sent directly to my home in Seattle.
#3 On the Fly Joggers (woven)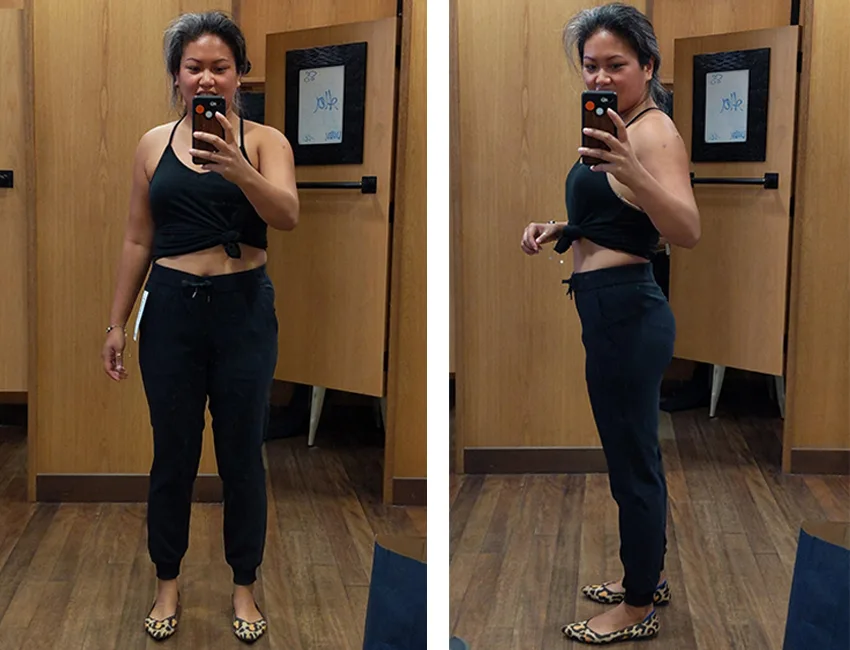 I love the On the Fly (OTF) pant. Naturally, I thought I would love the joggers too. The OTF joggers ($118) ended up being very restricting since they're made with Travel Woven™ fabric.
The OTF joggers were available in-store in only two colors. Online there are 5 colors to choose from. If you end up buying this style, I highly recommend sizing up for a more comfortable fit.
I ended up sending these back to the racks.
#4 Noir Pants

The Noir pants ($118) were also available in-store. Personally, I loved how this looked more than the shorts. The pants are made with Swift Ultra Light but feel similar to Travel Woven™ fabric.
The pants are great for travel or wearing to work. The fabric does not have much give but feels very lightweight.
I ended up sending these back to the racks. I'll wait until they're on sale to buy them.
#5 Another Mile Jacket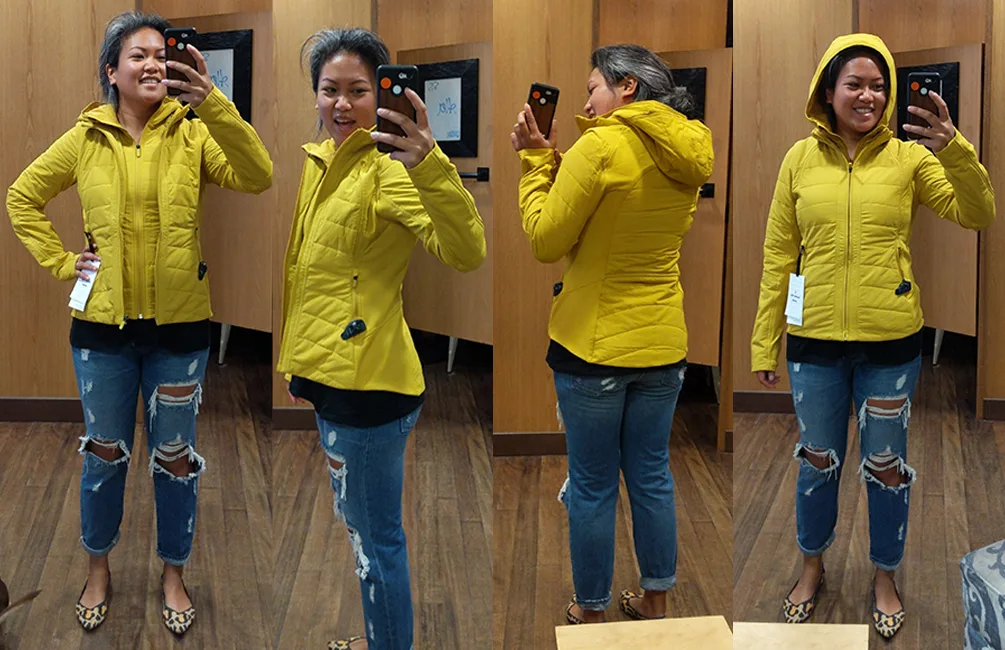 The Another Mile Jacket ($228) is the bee's knees. The quality is excellent and the jacket offers warmth as soon as you put it on. It also goes with my Rothy's Big Cat pointed shoes!
The jacket has a removable hood and the panels give the jacket a slimming and sleek look. The hood is large enough to fit my thick ponytail. I also loved the honey lemon (yellow) color!
The jacket fits true to size. I tend to size up in outerwear so that I can wear layers underneath.
I ended up sending the Another Mile Jacket back to the racks, but I will consider buying it in Seattle and I when can unload my Patagonia Nano jackets.
Between this jacket and the Brave the Cold coat, I've got all the outerwear I need.
#6 Ready to Roll Hoodie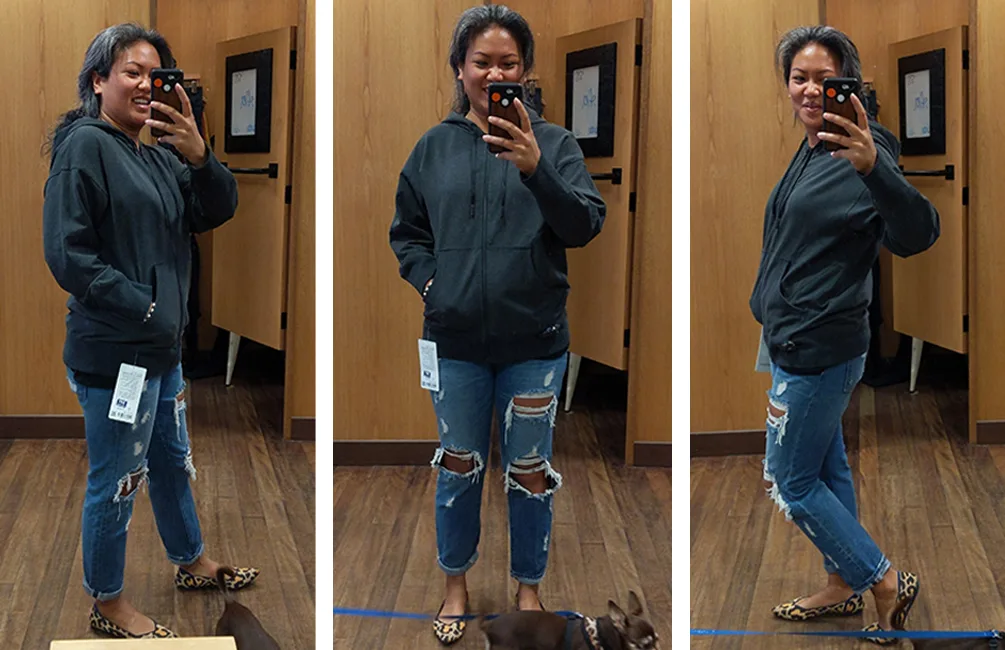 The Ready to Roll Hoodie looked unflattering but was very comfy.
The jacket was on WMTM for $89 (regularly $. They only had one size 8 (my one size up) available. I would have gotten my true size or even sized down in the Ready to Roll Hoodie.
I ended up sending it back to the WMTM rack. I am sure I can find something similar that looks much better and costs less.
#7 Wunder Under Pants 25″ length in Nulux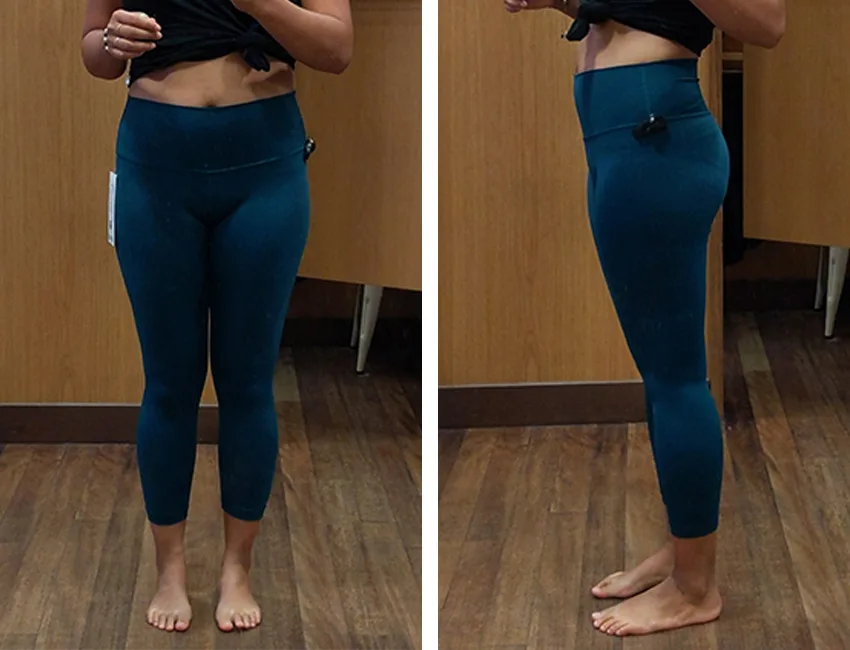 The Wunder Under Pants in Nulux ran huge! I tried on a size 6, which they had plenty of on the WMTM rack. The 6 fit more like an 8 and was very baggy around the waist. The MSRP for these pants are $128, which is overpriced IMHO. They were on sale on WMTM for $89.
I ended up sending these back to the WMTM rack. I was very disappointed in the fit. The fabric was also softer and stretchier than Nulux Fast & Free tights.
Related: lululemon Review: Entwined Hi-Rise Wunder Under Pant in Nulux
#8 Energy Crescent Sports Bra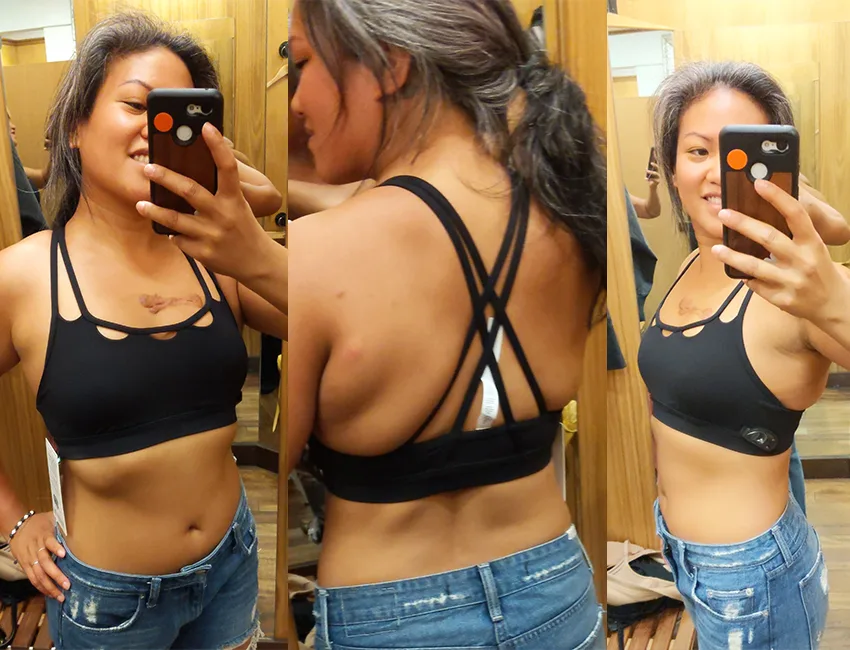 The Energy Crescent sports bra was surprisingly very supportive and comfortable. Retails $58 but on sale for $39. In-store they only had the black available. Online they have both the black and tempest blue available.
If you want something more supportive than their low-impact Free to Be bras, definitely check out their Energy sports bra styles.
I ended up bringing the Crescent sports bra home with me.
Where to Buy lululemon
Where to Buy lululemon
The best way to buy lululemon is online or in one of their physical stores. Search for the store nearest you using lululemon's store locator.
Buying directly from lululemon will ensure that your items are 100% authentic.
Do you like to save money? Here are some ways you can save money on lululemon products:
You can also buy lululemon for less through third-party reselling websites and marketplaces such as:
Want to know more about lululemon?
We have an entire resource page dedicated to everything lululemon related. Please check it out!
If there are any other topics you'd like us to shed some light on, please let us know!
Thank you for visiting today! If you found this encouraging or informative, please connect with us on Instagram or TikTok.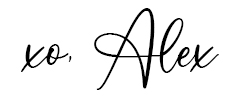 Sign up for our monthly newsletter for updates and more. We promise we won't spam you! Feel free to unsubscribe anytime.
If you're a brand and want to work with us, please visit this page to get in touch.