Reading Time:
5
minutes
Updated: 11/4/2023 | lululemon Fast and Free Tights Review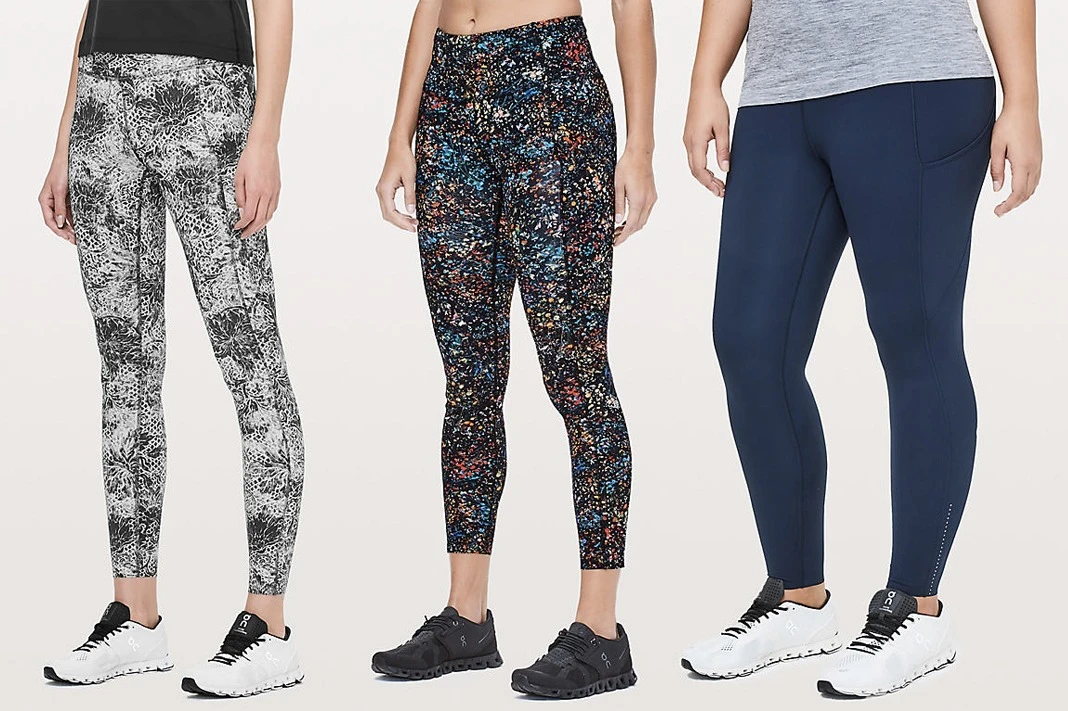 About Lululemon
lululemon is a popular men's and women's activewear brand.
lululemon was created in 1998 by Chip Wilson and has been outfitting women in comfortable fabrics and silhouettes for over two decades.
The company is based out of Vancouver, Canada and has a worldwide presence with over 400 stores.
lululemon has become a household name and has somewhat developed their own cult following.
The brand has been associated with overpriced pants, technical fabrics, and leading in activewear trends.
This post will explore one of their popular leggings, the Fast & Free 7/8 Tights. Let's see if it's worth all the hype!
lululemon Fast and Free Tights Review
An online order and in-store return brought me back to Nulux. The Florescent Multi print ensnared my heart. It looked almost like a Jackson Pollock painting.
The print is multicolored so I knew it would go with many of my tops.
I saw the product tag and immediately thought, "Bleh! Nulux! That sucks."
I reviewed the Nulux Wunder Under Pants before and kept having slippage issues. I continued to browse the store but the print kept me coming back to the same rack.
I eventually gave in and decided to try it on. I am so glad I did because the Fast & Free Tights quickly became my new favorite lululemon silhouette for everything.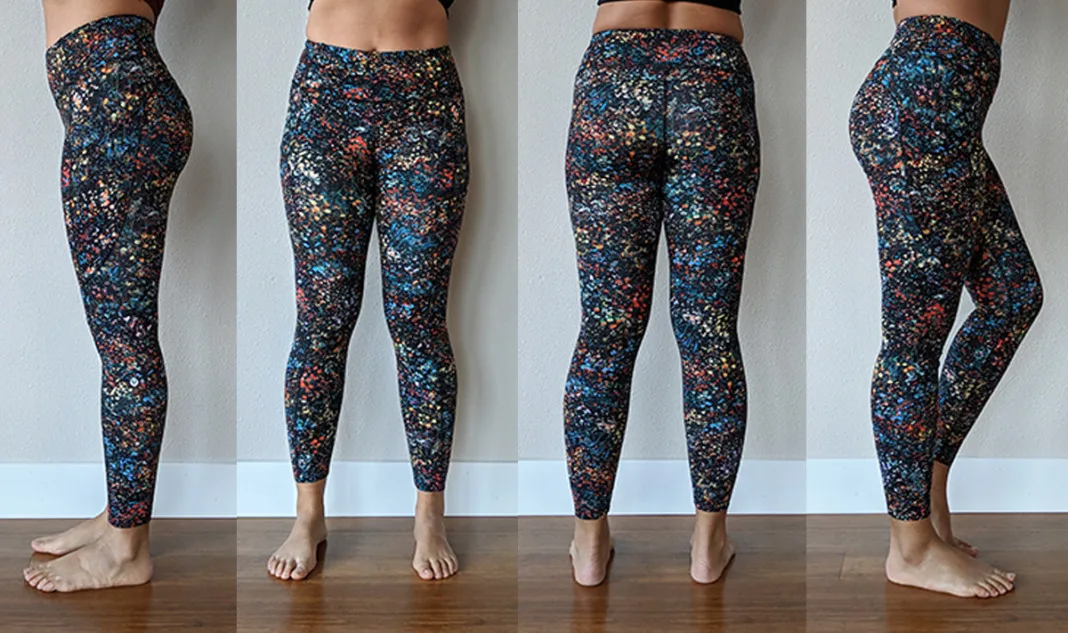 #1 Size: I ended up getting my true size in the Fast & Free Tights. The fit was great and the double layered and top seamed waistband made the pants fit perfectly.
Many reviews will say to size down in Nulux, but with the Fast & Free silhouette, you can go with your true size.
For more information about sizing, please visit my lululemon sizing and fabric guide.
#2 Style: The Fast & Free 7/8 Tights are made for running, walking, yoga, CrossFit, etc. It's perfect for any exercise and activity.
#3 Inseam: The 7/8 tights have a 25″ inseam. The leg opening hem of the pant is left unfinished. The inseam leaves enough breathing room for my ankles. I am 5'5″ tall for reference.
#4 Rise: Fast & Free tights come with a high rise fit. Mine sits above my navel.
#5 Waistband: The Fast & Free waistband is wide and measures 4." The waistband is lined with multiple pockets so that you can store your belongings. The pockets are on the outside of the waistband.
#6 Fabric
Fabric Content: lululemon's proprietary Nulux™ fabric
Fabric Feel: Nulux™ feels like you're wearing a second skin and have a naked feel. The leggings are so lightweight and comfortable! I would compare the fabric surface feel to Fit Rebel fabric and compare the fabric stretch quality to Niyama Sol.
Fabric Performance:

Quick Drying
Dry Wicking
4-Way Stretch

Opacity: Leggings are not 100% opaque. The floral design is printed onto the fabric and the fabric is white-backed. There was some stretching to white on my thigh and bum area in forward folds. I also notice some stretching to white when I have my cell phone in the side pocket.
Fabric Features:

Reflective logo on the outside edge of the left calf.
Pockets around the waistband and two on the side of the pants.
The leg opening has an unfinished hem.
Inner waist drawcord to cinch the pants at your waistline.
Reflective dots on the side of the leg opening to keep you visible in the evenings.
Fun and bright floral print.
#7 When to Wear: The Fast & Free tights are designed for running but could be worn casually and during any level of workout. I love that there are no zippers, so this makes them great for yoga and casual wear.
#8 Cost: The Fast & Free tights cost $128. Fast & Free crops cost $118. This is a pretty expensive Lululemon pant compared to other designs, but I've also found it most functional.
#9 Gusset: The Fast & Free tights come with a triangle-shaped, single layer gusset.
#10 Stitch Seam: Flat fell seams are used throughout the pant for a flattering, chafe-free fit.
#11 UPF Protection: Not disclosed but I am pretty sure there is some UPF protection.
#12 Made in Vietnam. Designed in Vancouver.
#13 Care Instructions: As a rule of thumb, always hand wash and hang dry your activewear! I hang to dry on a foldable drying rack such as this one.
Sometimes brands may offer additional care instructions to keep your clothing long-lasting and vibrant.
What's the Difference Between Fast & Free I and II Versions?
The difference between Fast & Free I and II versions is that the Fast & Free II pants have added lycra® fibers for shape retention. The design is entirely the same.
Should I Buy lululemon Fast & Free Tights?
I highly recommend Fast & Free tights. The Nulux fabric is a perfect match for the Fast & Free silhouette.
The leggings hug me in the right places and the Nulux fabric is very comfortable and definitely gives that naked feel sensation.
My favorite thing about the pant was the side pockets. I would forget my phone was in there at times. I also could carry all my belongings without having to worry about bringing a purse or backpack.
The price point is pretty high but the investment is worth it if you work out a lot or just love to wear activewear. This is one of my favorite products from lululemon to date.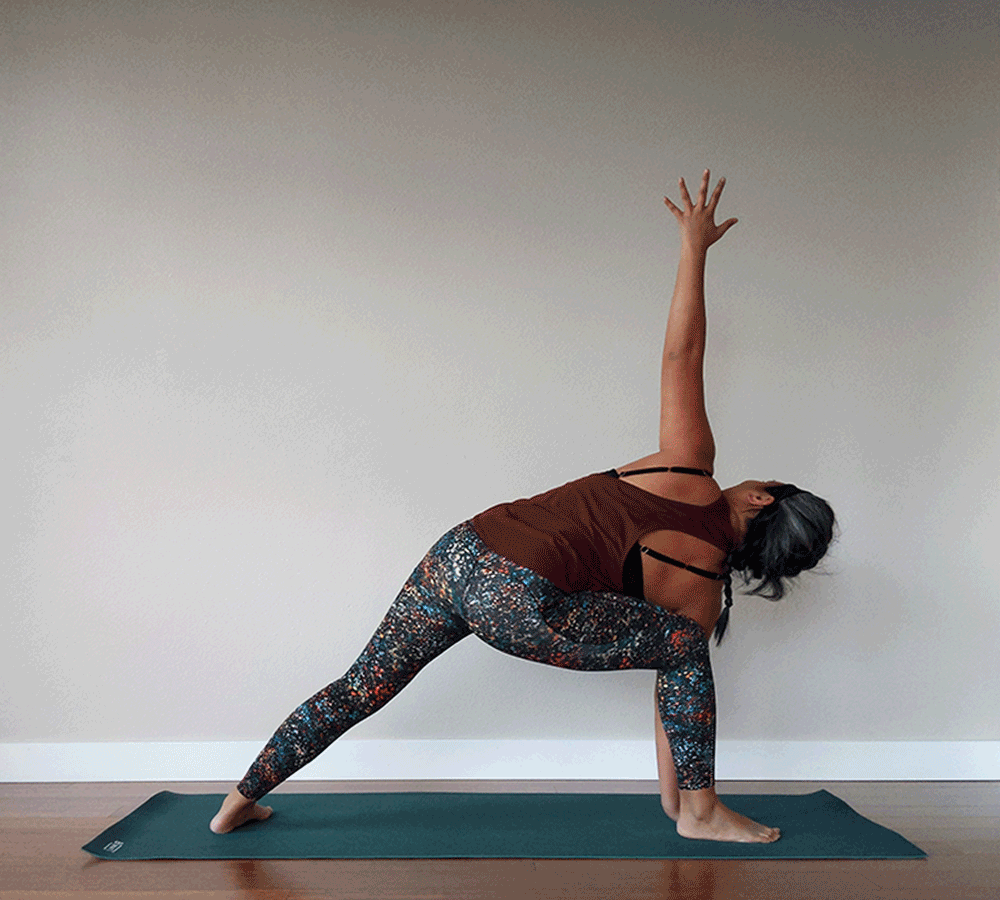 What I am Wearing: lululemon Fast & Free 7/8 Tights in Florescent Multi-Color ($128) | ALO Yoga Peak Hooded Sweater ($98) | Carbon38 Charge Tank Top in Windsor Wine ($42)
Where to Buy lululemon
The best way to buy lululemon is online or in one of their physical stores. Search for the store nearest you using lululemon's store locator.
Buying directly from lululemon will ensure that your items are 100% authentic.
Do you like to save money? Here are some ways you can save money on lululemon products:
You can also buy lululemon for less through third-party reselling websites and marketplaces such as:
If you enjoyed this post, you may enjoy these other topics below.
Want to know more about lululemon?
We have an entire resource page dedicated to everything lululemon related. Please check it out!
If there are any other topics you'd like us to shed some light on, please let us know!
If you found our lululemon Fast and Free Tights review helpful, please share it on Pinterest. Thanks for your support!
Thank you for visiting today! If you found this encouraging or informative, please connect with us on Instagram or TikTok.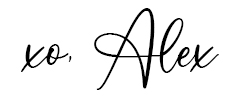 Sign up for our monthly newsletter for updates and more. We promise we won't spam you! Feel free to unsubscribe anytime.
If you're a brand and want to work with us, please visit this page to get in touch.