Reading Time:
4
minutes
Updated: 5/4/2020 | How to Hack and Save Even More Money at lululemon outlets!
I've been on a roll with lululemon outlets. They're better than warehouse sales, the "We Made Too Much" section of their online store, and are accessible almost everywhere I go. I've gone to outlets in Florida, Arizona, Washington and even New York. With the number of Lululemon outlets growing throughout the world, there really is no need to wait for a warehouse sale anymore.
I've visited a handful of lululemon outlets and have tried to figure out how to get the best deals. Here are my tips for hacking Lululemon outlets to save you all the moneys!
How to Hack and Save Money at a Lululemon Outlet
#1 Traveling? Add a Lululemon Outlet to your itinerary.
Hit two birds with one stone. Visitors love to visit outlets. One out of four outlet shoppers is a tourist from foreign countries or within the US (Cowen & Co, 2016). lululemon outlets are usually located within premium outlets that offer a blend of high to middle tier brands, with most stores offering upwards of 90% off the regular MSRP. It's a great way to save money and do all your clothes shopping in one fell swoop.
Find a Lululemon outlet near you using their store locator.
#2 Use a Cash Back or Reward Points Credit Card
If you're not shopping and earning cash back or points, you're doing it wrong. Reward cards are an opportunity to earn points or cash towards vacations, gift cards, and even credit towards your balance.
Cards that I recommend are:
Chase Freedom Unlimited (1.5% cash back)
Chase Freedom (5% cash back on revolving categories)
Capital One Quiksilver (1.5% cash back)
Chase Sapphire Reserve (transfer your Chase points to redeem for 1.5x travel points)
#3 Shop with Lululemon Gift Cards
Want to save even more cash? Before heading into a Lululemon outlet, stock up on gift cards. Set a budget for yourself and then buy the total in gift cards. You can buy Lululemon gift cards on Card Cash, eBay, Gift Card Granny, and Raise. You can snag gift cards for 2%-18%. Don't forget to buy your gift cards with a cash back credit card for added savings.
#4 Ask an Educator About Their Daily Deals
Sometimes the deals are posted and sometimes they aren't. Deals also change from day-to-day. The first thing you need to do when entering a Lululemon is to ask about daily deals. I went into the Tulalip Premium Outlets location and they were offering $10 additional off bras and pants. This made the majority of sports bras only $24 which is 50% off the original MSRP.
In Orlando, all deals were posted and there were no additional deals. In Arizona, deals were posted and they gave me a free gift with purchase. The deals seem to be arbitrary and dependent on the stock, store management decision making, and store traffic. Busier outlets will have better deals to keep stock moving.
#5 Combine Your Sweat Collective Discount with Outlet Deals
If you're an instructor or fitness professional, don't forget to apply your Sweat Collective instructor discount to your purchase. Sweat Collective is the lululemon teacher discount program. You will need to be accepted and verified as an instructor or fitness professional in order to receive the discount.
I ended up buying the $24 bras for only $18 + 10.01% WA state tax, for a total of 62.5% off the original MSRP.
In Orlando, I bought tank tops for $29 (listed price) and in Arizona, I purchased short sleeve tops for only $19. Outlet deals combined with my Sweat Collective discount gave me a discount of up to 75.4%!
#6 Angel for Others
Sharing is caring! If you find a great deal, share it with the Lululemon community! There's a practice known as Angeling—where you buy the product and ship it to someone who wants it but doesn't necessarily have access to the deal. It is common courtesy for Angel recipients to tip senders $1-$5 for making the time and effort to shop for them. What that means is money for your time and for more Lululemon!
Join the lululemon Angels or lululemon Exchange group on Facebook and start sharing the love. Post your deal finds from the store and expect to be there approximately an hour as you shop for other people.
Don't expect a tip every time you Angel. Some members are unaware of this courtesy and it's for other Lululemon fans to educate one another.
#7 Flip Your lululemon
This probably isn't the most ideal and possibly frowned upon, but it is a way to save money. If you resell items online, buy two of one item and flip the other one at a markup (however, always try to sell less than MSRP–otherwise you're just being a jerk) to cover the cost your purchased item. In a way it is similar to Angeling, you just haven't met your buyer yet.
Here is a list of apps and websites you can use to flip your Lululemon online. I prefer Mercari because their fees are fair and customer service is very responsive.
#8 Use the lululemon App to Compare Pricing
Never buy anything at an outlet that can be purchased in WMTM for the same or better price. I discovered that sometimes an outlet deal isn't always the best deal. Perform a price comparing through the app to determine if something is worth it. Using the app allows you to make informed purchasing decisions as well as prevent impulse buying.
#9 Shop During the Holidays
Outlets participate in holiday deals too! Visit an outlet during Black Friday, Cyber Monday, Boxing Day, Memorial Day, International Women's Day, Fourth of July, etc. The outlets usually offer significantly discounted deals through the long weekend. Some deals that I have received were an additional 25% off and even free product with purchase.
I hope this post was helpful to you. After shopping at over 7 lululemon outlets, I can't imagine buying lululemon any other way. Have fun shopping…and saving!
If you enjoyed this post on how to hack and save even more money at lululemon, you may enjoy these other topics below.
Want to know more about lululemon?
We have an entire resource page dedicated to everything lululemon related. Please check it out!
If there are any other topics you'd like us to shed some light on, please let us know!
Thank you for visiting today! If you found this encouraging or informative, please connect with us on Instagram or TikTok.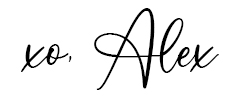 Sign up for our monthly newsletter for updates and more. We promise we won't spam you! Feel free to unsubscribe anytime.
If you're a brand and want to work with us, please visit this page to get in touch.