Reading Time:
4
minutes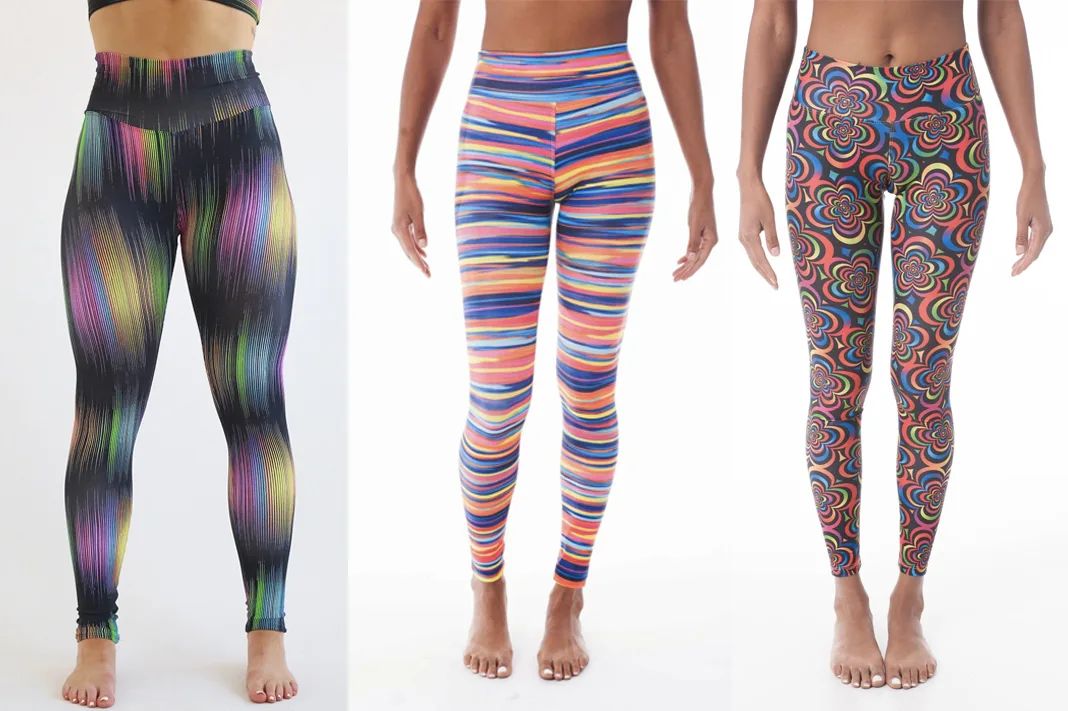 KDW Review
About KDW Apparel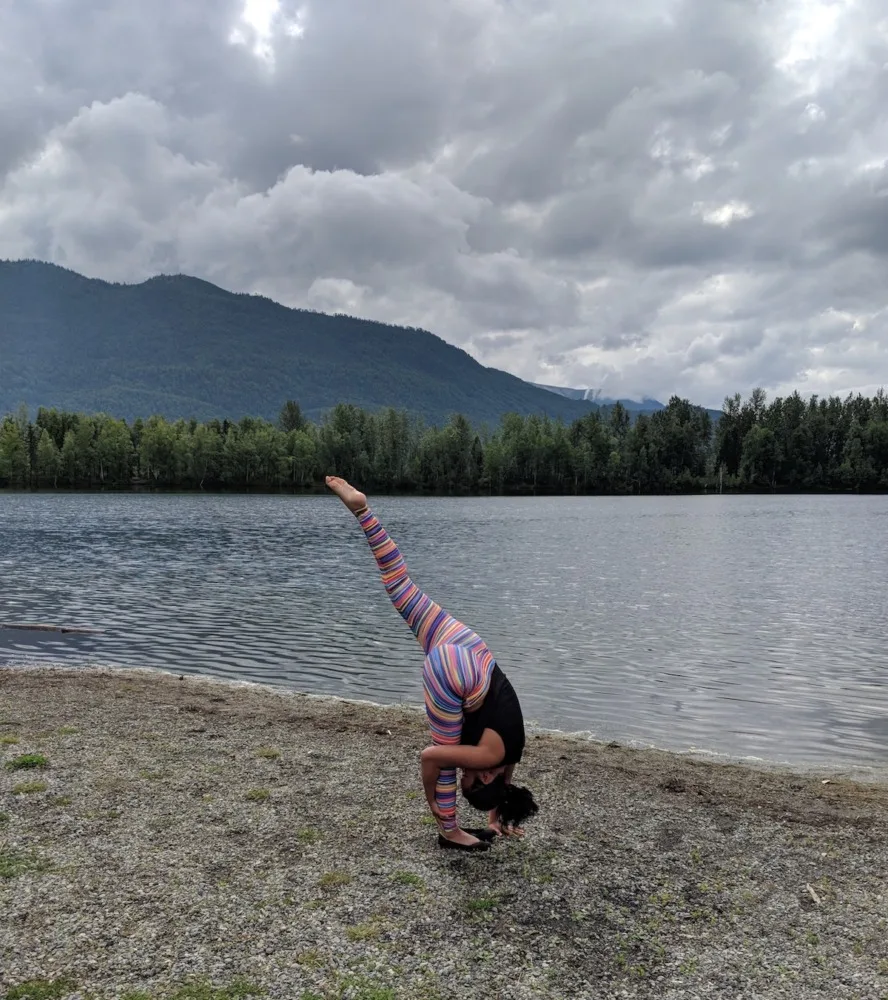 KDW Apparel creates yoga and pilates wear for the active woman. KDW was created by Katina Diane Walker, a Pilates instructor and fitness trainer. KDW is based out of Los Angeles, California and ALL their pieces are also made in Los Angeles, keeping business local and eco-friendly.
KDW releases limited edition prints throughout the year. Sign-up for their e-mail list to know when new prints are released. KDW Apparel is designed for a every woman's body and flatters all body types.
KDW Review: Malibu Barbie Stripe Leggings
I was attracted to KDW when I saw them on my Instagram feed. They reminded me of the Dharma Bum rainbow stripe leggings. I reached out to KDW and they graciously sent me a tank, leggings and headband to review.
Upon receiving the Malibu Barbie leggings, I could see that it would go with a lot of my tops. It's a great versatile pant that will match with just about any color. I was stoked to try it on. I fell in love with the color, fit and material. Let's delve deeper into the review!
#1 Size: I went per their size chart and ordered a medium. The medium fit me comfortably with a little room the spare around the waist. I would size down if you have a large bottom and thin waist. KDW sizing runs in between. I also recommend sizing DOWN if you're in between sizes. I would say their leggings run true to size (TTS) if you have a straight body shape. For curvier gals, definitely size down because the waist runs big.

#2 Style: KDW makes tanks, long-sleeves, leggings, bras, and headbands. As of now KDW only makes women's activewear. They offer fun prints and metallic fabrics.
#3 Inseam: The inseam of the Malibu Barbie leggings is 28″. The hem bunches at my ankles and can be worn over my heel and arch of foot.
#4 Rise: The leggings have a high rise fit with a 9″ front and 11.5″ back rise on the size medium pant.
#5 Waistband: KDW leggings have a tall waistband measuring 3.5″ and constructed with seams on the side. I did experience some slippage on the waistband. The waistband sits just underneath my navel.
#6 Fabric
Fabric Content: 87% Polyester and 13% Spandex blend
Fabric Feel: The fabric feels very slick and reminds me of Onzie fabric or swim material. The fabric feels thin but is still supportive.
Fabric Performance:

Quick Drying
Dry Wicking
4-Way Stretch
Fabric is very durable. I sat on cement and wood surfaces on my recent trip to Alaska and did not experience any pilling or snagging of the fabric.

Opacity: Due to the bright fabric, I did not experience any see-through/opacity issues. The fabric is white backed. If I had sized down, there would be some stretching to white around the knees and bum area.
Fabric Features:

Reflective KDW logo printed at outer right ankle area of the pant.
No Pockets
Because there are many abstract lines throughout the pant, there is no need for lines to match up.
#7 When to Wear: KDW is great for any active sport. I love the slick and lightweight fabric. I would wear it casually or during workouts.
#8 Cost: KDW pricing is on par with the Onzie brand. Their leggings run for $75.
#9 Gusset: Leggings come with a triangle shaped and double layered gusset.
#10 Stitch Seam: The leggings are made with flat seams.
#11 UPF Protection: Not disclosed. Because the material feels like swimwear material, I believe there is some UPF qualities in the fabric.
#12 Made and Designed in Los Angeles, California.
#13 Care Instructions: Machine or hand wash on gentle cycle with sport detergent. I hang to dry on a foldable drying rack such as this one.
Should I Buy KDW?
Yes you totally should! Their designs are beautiful and the fabric and construction are excellent. I would definitely size down if you have curves. The fit will be more form fitting and not move while you are moving.

Where to Buy KDW
You can buy KDW Apparel on their online store. Use KDW coupon code SCHIMIGGY to get 15% off all your orders.
Happy shopping!
---
Thank you for visiting today! If you found this encouraging or informative, please connect with us on Instagram, Youtube, Pinterest, Facebook or Twitter. We'd love to meet you!
Sign-up for our monthly newsletter for updates and more. We promise we won't spam you! Feel free to unsubscribe anytime.
For more fitness fashion discounts and offers, please visit our Fitness Instructor Discounts + Brands Directory or favorite brands coupon codes list.
If you're a brand and want to submit a product for us to review, please use this form to get in touch.
This site uses affiliate links. Clicking on or purchasing via an affiliate link may result in commissions for us which help keep the content flowing and lights on at Schimiggy Reviews. You may read more about this in our privacy policy.