Reading Time:
3
minutes
Gifts aren't only for special occasions. There's really no wrong time to give someone a gift. Sometimes you'll see something that reminds you of your loved one and you just know you have to get it. Other times, you'll want to help improve a bad day with a special treat. While many times you'll know that "just because" gift when you see it, sometimes you'll need some inspiration. Here are some gifts sure to brighten your loved one's day:
#1 Flowers
Flowers are the perfect "just because" gift. It doesn't need to be a special occasion to send flowers. In fact, they may be even more special when you have flowers delivered on an ordinary day.
Consider what type of flowers you want to send as they can have various meanings. Carnation flowers can symbolize love and luck. Red roses can symbolize love and romance. Lilies can symbolize rebirth or motherhood.
Think about what flower and its meaning reminds you most of your loved one. Choosing a flower for a specific meaning can add some extra meaning to your flower arrangement.
#2 A personalized message from their favorite celebrity
In this modern world, you can pay money for a celebrity to give a shoutout or some words of encouragement for your loved one from their favorite celebrity through Cameo. The cost of this personalized message can range from $20 all the way up to over $1,000 based on the celebrity's notoriety.
#3 Fun socks
Let's be honest: who doesn't love socks? Everybody wears socks, so they make the perfect gift for anybody in your life. Fun socks can make the perfect gift. They can share an inside joke or just remind you of your loved one. Don't forget about the cozy factor. Warm and fuzzy socks can provide you with the comfort that you're looking for.
#5 Their favorite alcoholic drink
Food and drink can make some of the perfect gifts. When your partner has had a long day, you can use an alcohol delivery service to deliver their favorite wine. Or help them build their own home bar in case of bad day emergencies. The wine—and your gesture—can help ease the pain of a bad day.
Give FirstLeaf a try. It's a great way to try out new wines and discover your new favorite variants. Get 6 bottles for $39.95 plus free shipping!
#6 A photo book of your favorite memories
Scroll through the photos on your phone and select some of your favorite photos of the two of you to create a book for your partner. A book of photos can be the perfect keepsake to look back at some of your favorite memories with fondness.
#7 A plant
A plant can make the perfect present. Plants can brighten up a space and help cleanse the air, so they are also a practical present. The plant can come to symbolize your relationship as it grows. However, keep in mind your partner's ability to take care of plants. Take turns watering it if need be. Not everybody has a green thumb.
#8 A self-care gift box
We all need a little bit more self-care in our lives. It's easy to overlook the importance of some relaxation. When your loved one is experiencing a hard day, give them some "me-time" with a self-care gift box filled with skin care items to create their own at-home spa. Give them a gift that makes them feel empowered.
#9 A weighted blanket
These popular blankets are weighted to help reduce stress, anxiety, and insomnia. Weighted blankets can make it feel like you're being hugged while you're under the blanket. If your partner is feeling stressed, or struggling to sleep, a weighted blanket can be exactly what they need.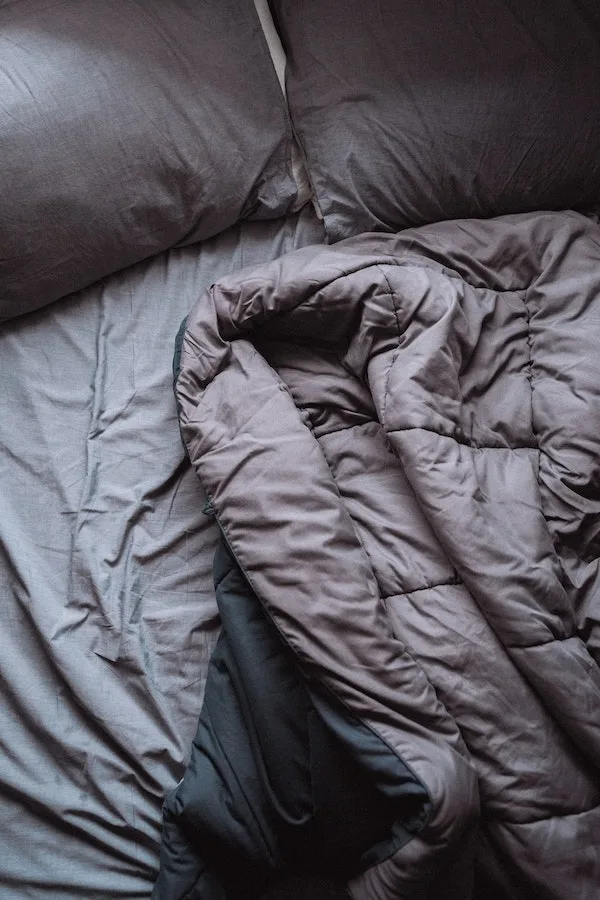 We all have bad days. When you see your loved one having a rough day, think of how you can help improve their day—either with quality time or a simple gift to brighten their day. A little act of kindness can go a long way to help make someone else's day better.
Thank you for visiting today! If you found this encouraging or informative, please connect with us on Instagram or TikTok.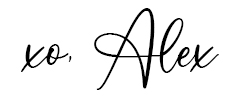 Sign up for our monthly newsletter for updates and more. We promise we won't spam you! Feel free to unsubscribe anytime.
If you're a brand and want to work with us, please visit this page to get in touch.