Reading Time:
5
minutes
Updated: 4/6/2020 | How to Be A More Sustainable Asian
As an Asian person, I am often appalled at how much waste Asian products produce. I love to cook and often find all the Asian ingredients I need are often wrapped in single-use plastic waste!
Here are some tips on how you can become a more sustainable Asian. Reduce your impact and help keep our world around for a long time.
#1 Get a Reusable Boba Straw
After seeing that video of a sea turtle getting a straw pulled out from its nose, we've vowed to NEVER use disposable straws again.
This also reduced my boba consumption because for a long time, boba straws were not compostable. Nowadays there are compostable straws, but they cannot decompose quickly enough.
It takes an average of 90 days for a straw to fully decompose.
Invest in a reusable metal boba straw. It's one of the most sustainable Asian things you can do for the environment.
You can also opt for a DIY boba kit! Go Boba Green makes the kit and it comes with two straws. Skip going to the store and make your own boba at home! You can also buy refills, which will save you a trip and gas.
And if you're up for it, we recommend making your own milk tea at home. Use our boba milk tea recipe to see money and drink more sustainably.
#2 Use Reusable Food Containers
When you go out to eat, make sure you bring reusable containers to take home leftovers. When ordering take out, consider picking up and letting the restaurant know that you've brought your own to-go containers.
When I was younger, my mom would pick up meals daily from a granny who cooked for the whole community in her home kitchen.
We'd drop off our stackable metal tiffins (we call these Cà Men) and magically the next morning we would have more food and drop off our second set of tiffins to be filled with the next day's offerings.
For soups and liquids, you may want to use a container with a seal such as ECOlunchbox.
#3 Build a Sustainable Kit
There's no doubt that Asians love to travel. How do we stay sustainable while traveling?
Easy, bring your own sustainable kit and choose destinations that are focused on sustainable travel and living. We love visiting Costa Rica and Bali as our sustainable travel destinations.
Here's what's in our sustainable travel kit:
Related: Best Non-Toxic and Sulfate Free Shampoo Bars + Tips
#4 When Buying Meat and Seafood, Use Your Own Containers
Head into the grocery store and request the butcher to use your containers when buying meats and other proteins. Some butchers will use butcher paper to wrap proteins, but if they don't just have your kit handy.
We recommend using sealed lunch tins to order meat at the butcher or grocers. It prevents plastic waste and will help you keep better track of your meat consumption.
#5 Shop at Farmer's Markets
Shop local and shop at farmer's markets when you can. Try to schedule your grocery day once a week or every other week. Eat produce that starts to expire first and freeze them when you can.
We like to take our vegetables and create a stock (with or without meat proteins) so that we have soups in our freezer and fridge for the next 2-3 weeks.
While shopping at the farmer's market, we recommend bringing your own produce bags. We love these printed bags by Envirosax.
#6 Eat at Home More Often
Eating at home is not only cheaper, but it's also healthier. Consider making your food at home rather than eating out at restaurants.
Save your dining out for special events or date night.
#7 Choose Restaurants with Eco-Friendly Practices
And when you do eat out, do it sparsely and find restaurants that are sustainable and source locally. You want to make sure your food is not traveling across the world to get onto your plate.
Ask as many questions as you possibly can. It's your and the restaurants' responsibility to take care of our environment.
#8 Shop Small or Secondhand
You can essentially buy anything secondhand nowadays. Consider thrifting or buying on sites that resell used or new goods.
If you buy new, make sure you shop from small stores such. Etsy has a lot of great vendors that are doing their part to make a big impact while using as little resources as possible.
We love jewelry from EmyCoShine. The women-owned company creates minimalist and purposeful 14K gold jewelry.
What did you think? We hope you enjoyed our post on how to be a more sustainable Asian.
What are your biggest sustainability tips? Let us know in the comments section down below.
Thank you for visiting today! If you found this encouraging or informative, please connect with us on Instagram or TikTok.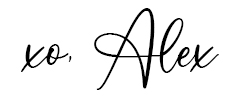 Sign up for our monthly newsletter for updates and more. We promise we won't spam you! Feel free to unsubscribe anytime.
If you're a brand and want to work with us, please visit this page to get in touch.