Reading Time:
2
minutes
Femme Luxe sent me apparel to review on the blog. I wanted to test our their dresses, coats and more. Femme Luxe makes trendy clothing for women that is affordable and eye-catching.
Let's see how their clothing fares in terms of quality and price.
Femme Luxe Apparel Review
#1 Padded T-Shirt Dress
I was super stoked to find the padded t-shirt dress. Padded shoulder tops and dresses are all the craze nowadays. Wear the dress with a belt or thigh-high boots for a sexy and complete Spring and Fall look.
I wear a size 6 in US brands and 8 in Femme Luxe. I recommend going with your true size in this brand.
#2 Camel Waterfall Duster Belted Long Coat (£31.98)
This long camel waterfall coat was very cute. The quality was good for casual wear. I would love to invest in a similar coat made with better fabric quality.
I would go with your true size in the camel coat.
https://www.instagram.com/p/B4K_EqnBRnF/
#3 One Shoulder Bodycon Dress
I bought this dress for my birthday in Napa! It's a one shoulder bodycon dress. It's super sexy! I got the dress in a size 10 and it fits a little snug.
I recommend getting your true size or sizing up in this dress.
#4 Heart Ruffle Hem Dress
https://www.instagram.com/p/B_sezwvhGR9/
I am in LOVE with this heart ruffle hem dress! I love the ruffles, the print and how it fits. It's a perfect Summer dress!
I got a size 10 and wear a US 6 in womens.
We received these products to test out on Schimiggy Reviews. As always, all thoughts and opinions are 100% honest and our own.
Thank you for visiting today! If you found this encouraging or informative, please connect with us on Instagram or TikTok.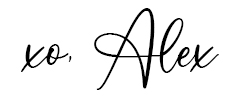 Sign up for our monthly newsletter for updates and more. We promise we won't spam you! Feel free to unsubscribe anytime.
If you're a brand and want to work with us, please visit this page to get in touch.