Reading Time:
3
minutes
If you're wondering which pair of $98+ lululemon pants to buy, your best bet is to go in-store to try them on. Be sure to ask Educators (lululemon employees) about special product features to help determine which pants best fit your lifestyle.
If there is not a lululemon near you, you can always ship the items to your home, try them on, and then return the pairs that you do not want via mail. lululemon offers free shipping and returns, and this is calculated into the high-cost of their products.
Although they have become flexible with returns and exchanges, it's still a hassle to have to return and exchange products repeatedly.
Related: Tips and Tricks for Shopping at lululemon
Considering the cost of a single lululemon pant, I often limit myself to 2-5 pairs a year. And I typically find the perfect pair after trying out approximately 15-20 styles.
How to You Keep From Having Too Much lululemon?
At any point in my closet, I try not to have more than 20 pairs of lululemon bottoms. Purging is necessary for me because Lululemon is always coming up with exciting new designs and fabric technology. And yes, you CAN have too much lululemon.
I often sell my old pairs to make room for new ones through lululemon Facebook groups or on reselling websites and apps.
Now, onto the stuff that you're actually here for. We've determined our top five (5) picks for BEST lululemon legging and pant styles. We love comfortable and durable activewear, and with that in mind, here are our favorite lululemon bottoms compared side by side.
Top Five (5) Lululemon Legging and Pant Styles
Style
Fast & Free Tight
Wunder Under High-Rise Pant
Align Pant
On the Fly Pant

All The Right Places Pant
(ATRP)

Cost
$128
$98-$118
$98
$98-$118
$128
Material
Nulux
Luon | Luxtreme | Nulux
Nulu
Luxtreme
Luxtreme
Sizing
True to Size
(Some people have reported sizing down with Nulux)
True to Size
True to Size
True to Size
True to Size
Pros

Deep side pockets
Super soft fabric that feels weightless and has a naked feel
High rise fit
Does not pill
Comes in a variety of colors
Lightly compressive

High rise fit
Comes with high rise or regular rise fit
Fabric has a lot of give and retention
Comes in a variety of colors
Compressive

High rise fit
Buttery soft fabric with a naked feel sensation
Comes in a variety of colors
Not compressive

Super lightweight and comfortable
Great for traveling
Comes in a variety of colors
Not compressive

High rise fit
Compressive
Comes in a variety of colors and prints
Very compressive

Cons
If printed onto white fabric, it will stretch to white.
Fabric will eventually pill in between the thighs and gusset area.
Fabric will eventually pill in between thighs and on the surface of the fabric.
None
Can be too compressive around the waist.
Have we reviewed this style?
YES
YES
YES
N/A
N/A
I hope this was helpful in helping you determine which lululemon styles work for you. It's always good to see things side by side, along with their pros and cons. lululemon can't always be 100% perfect, but you can always choose the pieces that come pretty close.
Want to know more about lululemon?
We have an entire resource page dedicated to everything lululemon related. Please check it out!
If there are any other topics you'd like us to shed some light on, please let us know!
Now we want to hear from you! What are some of your favorite lululemon pant styles? Let us know by taking the short survey below:
Thank you for visiting today! If you found this encouraging or informative, please connect with us on Instagram or TikTok.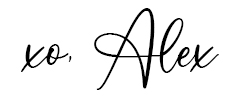 Sign up for our monthly newsletter for updates and more. We promise we won't spam you! Feel free to unsubscribe anytime.
If you're a brand and want to work with us, please visit this page to get in touch.