Reading Time:
5
minutes
Updated: 8/8/2022 | Best Chakra Leggings
What are Chakras?
Chakras are centers of spiritual power in the human body. The Chakras run along the Nadi and are usually considered to be seven in number.
There are however more Chakras but most practices focus on the seven main points.
Chakras are wheels of energy that are sometimes out of balance. When imbalanced, they cause mental and physical illness.
Each Chakra point is how energy, or prana, is transferred throughout the body.
It's no surprise that people love to wear Chakra leggings to remind them to work towards balance and clear energy flow during and when not practicing yoga.
Below are our picks for awesome yoga leggings that feature Chakras.
Best Chakra Leggings
#1 Grizzy Love BOLD
Grizzy Love's BOLD Chakra leggings are printed on American Apparel leggings which have similar feel and performance to lululemon luon fabric.
#2 I Love Burd Marble Mandala Leggings
The "Mandala," in Sanskrit, means circle and represents the universe while the "Chakra", in Sanskrit, means wheel (in Ayurveda, the Chakra refers to wheels of energy throughout the body). With a smooth energy flow in mind, Burd Active embedded each of the 7 chakra colors within each Mandala, which extends down the side of the leggings.
#3 Body Angel Activewear
Body Angel Activewear uses high-quality fabric for all their leggings. Head over here to read my Body Angel Activewear review.
Buy Body Angel Activewear on Amazon or on their web store.
Related: Body Angel Activewear Review: Houndstooth Rainbow Leggings
#4 Onzie
Onzie offered a Chakra printed crop legging that is no longer in production. I would have totally purchased it had I known about it sooner.
Shop Onzie on Amazon and directly at Onzie. There are still a few M/L sizes over at Fitness Fashions.
#5 Wolven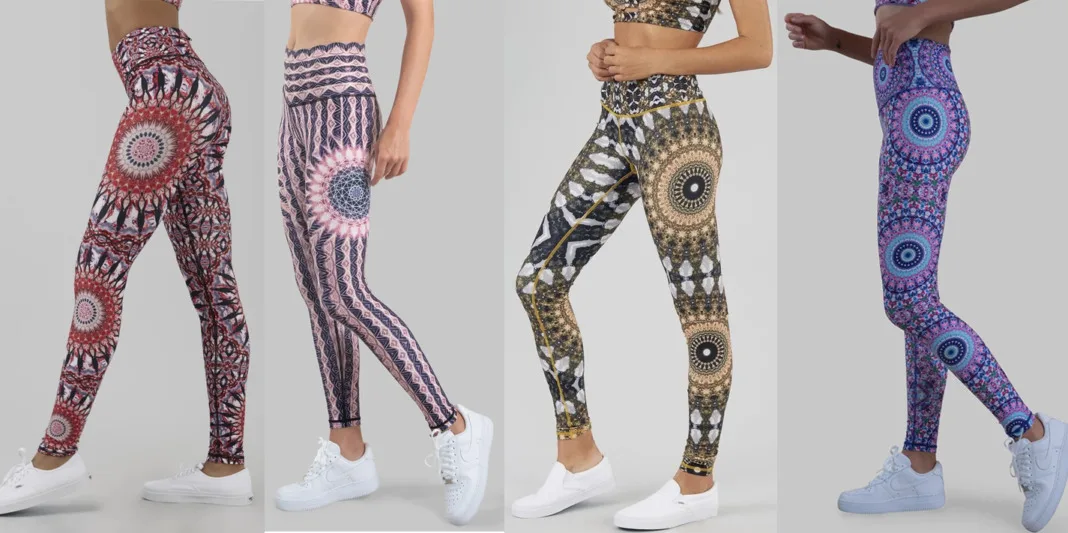 Wolven makes these intricate chakra and mandala leggings in various colors and silhouettes. All prints come with matching tops and short variations. Each pair of leggings are made from 27 water bottles diverted from landfills.
Buy Wolven here and use code SCHIMIGGY for 20% off your orders.
#6 Uriah Clear Light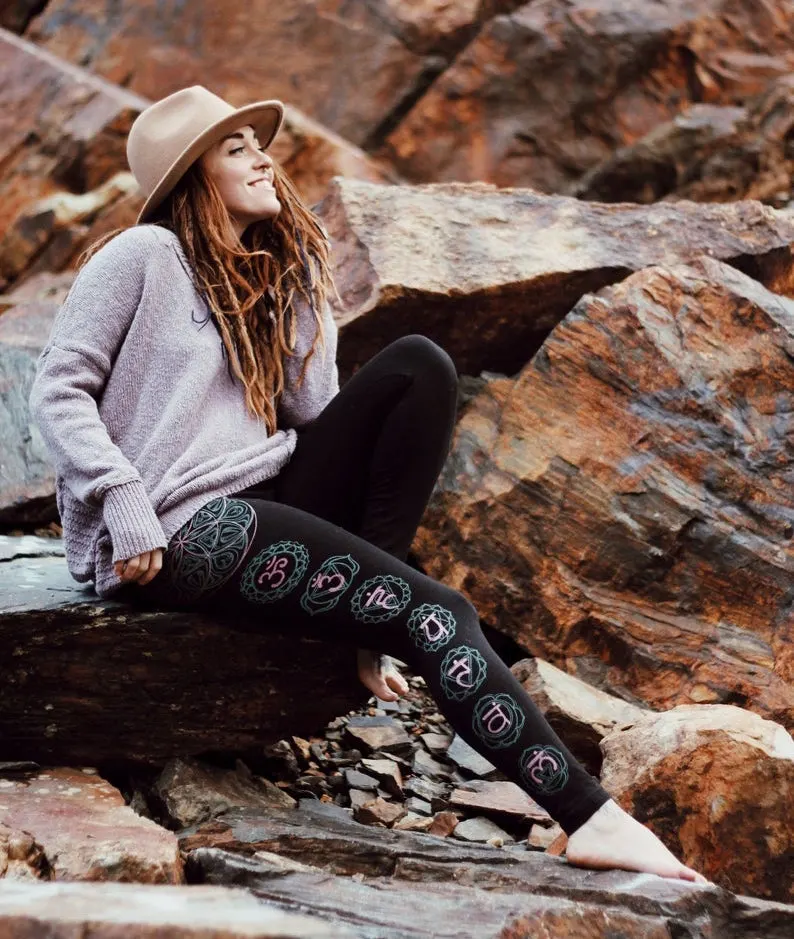 These two-toned Chakra leggings that pretty much go with everything. Uriah Clear Light makes their chakra leggings in various colorways and even asymmetrical styles. Their merchandise will get you festival ready.
#7 Infinite Mantra
Infinite Mantra makes chakra leggings with tall waistbands and soft and eco-friendly fabrics. I love the rainbow colored chakras against the tie-dye background.
#8 Sankalpa
Sankalpa is a community of artists who deliver their artwork on leggings and yoga mats. They hope to transpire some of their creative energy to you and your practice. Sankalpa leggings come in regular and high waist styles and fit true to size.
Buy Sankalpa on Amazon and on their web store. Use code SCHIMIGGY for 20% off all your orders at Sankalpa.
Related: Sankalpa Review: Chakra Energy Leggings
#9 Niyama Sol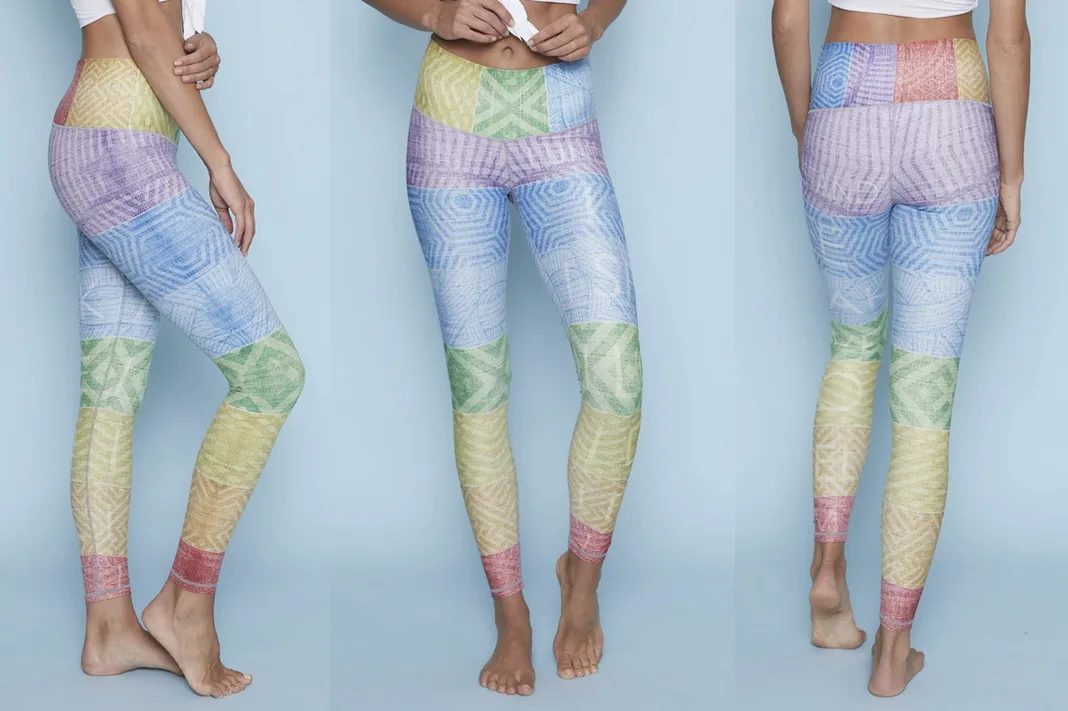 Niyama Sol makes eco-friendly and comfy activewear for men and women. Their Chakra leggings are bright and fun. I love pairing it with a simple white or black tank top.
Use this link to get $25 off your first order at Niyama Sol.
Related: Niyama Sol Review: Traveler Endless Leggings
#10 Jala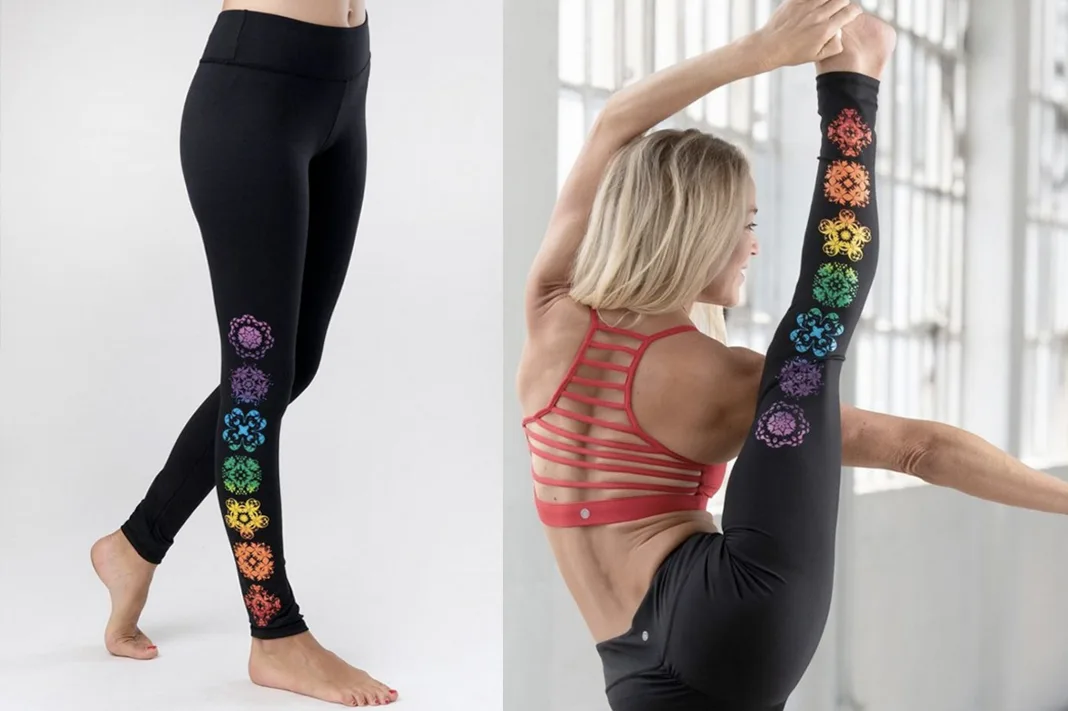 Jala makes comfy, eco-friendly activewear and loungewear for women. They also have select items that are perfect for water sports such as paddle boarding and SUP yoga. We love these rainbow chakras that go down the side of your calves.
Buy Jala on Amazon and at Evolve Fitwear.
#11 Buddhi Gear ($32)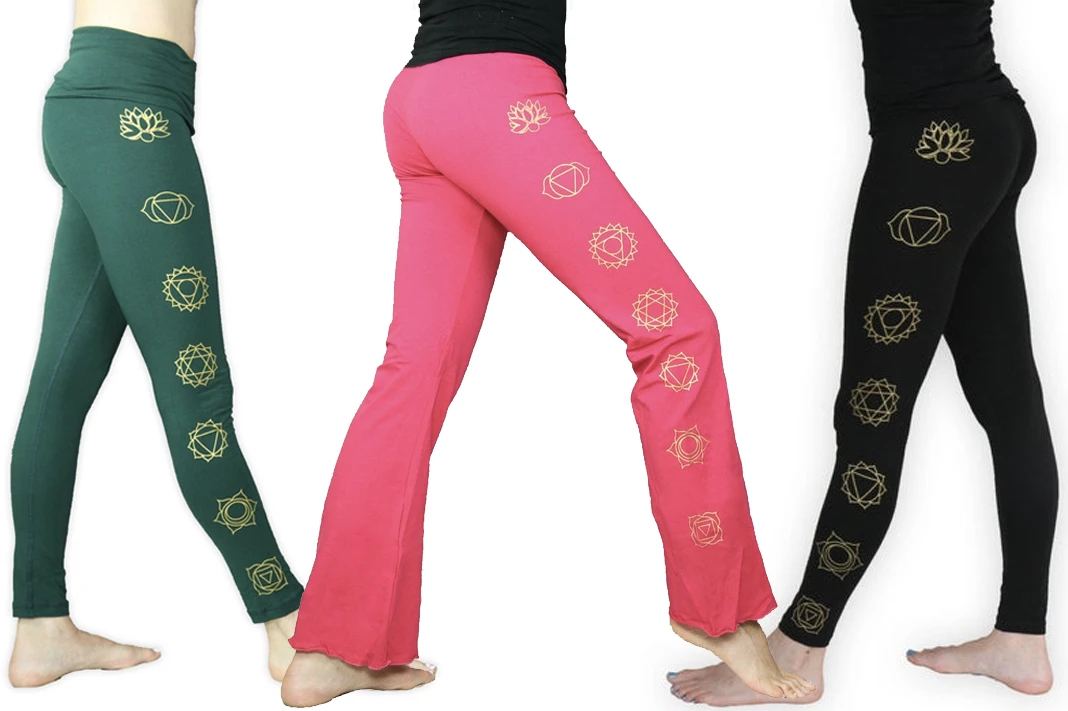 Buddhi Gear leggings are printed on solid and eco-friendly fabrics and are super affordable! The material is super soft. Choose from a legging style or fold down waistband pants.
We hope we inspired you with our chakra legging picks. Which one was your favorite? Let us know in the comments section of this post.
If you'd like to add a style, please send us an e-mail. Thanks for reading!
If you liked this post, please pin it on Pinterest!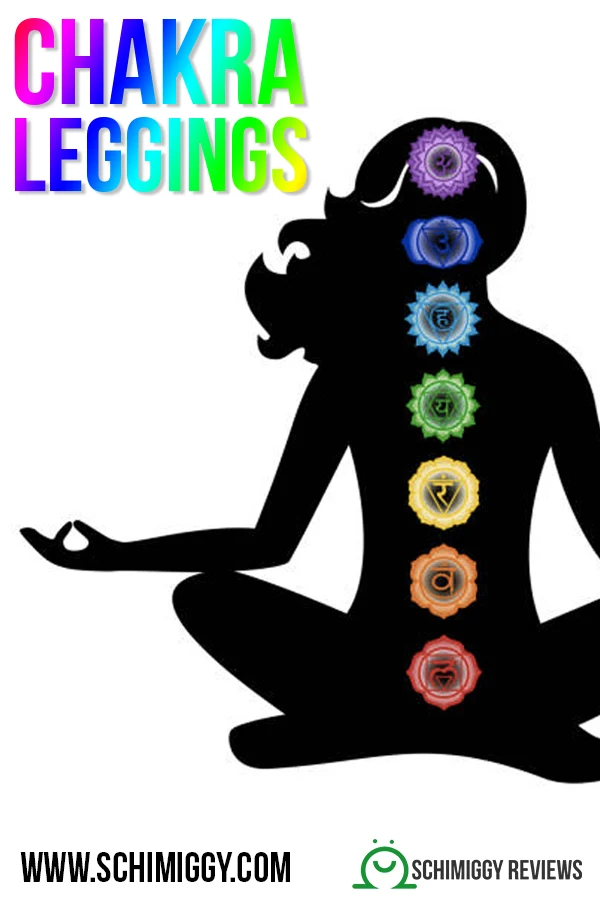 ---
Thank you for visiting today! If you found this encouraging or informative, please connect with us on Instagram, Youtube, Pinterest, Facebook or Twitter. We'd love to meet you!
Sign-up for our monthly newsletter for updates and more. We promise we won't spam you! Feel free to unsubscribe anytime.
For more fitness fashion discounts and offers, please visit our Fitness Instructor Discounts + Brands Directory or favorite brands coupon codes list.
If you're a brand and want to submit a product for us to review, please use this form to get in touch.
This site uses affiliate links. Clicking on or purchasing via an affiliate link may result in commissions for us which help keep the content flowing and lights on at Schimiggy Reviews. You may read more about this in our privacy policy.