Reading Time:
5
minutes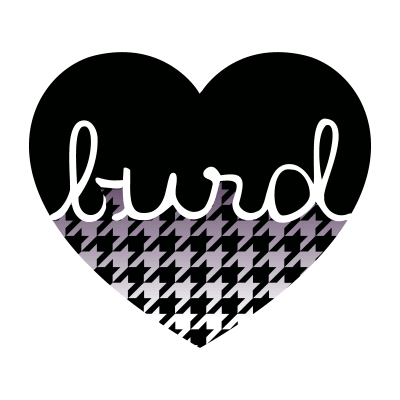 What is Burd Activewear?
BURD Activewear started in October 2014 and is a clothing company based out of Singapore. I've been following @fionacai on Instagram for some time. Fiona is one of three co-founders of BURD Activewear. Jil (@jilogy on Instagram), who is also a co-founder of the brand, is the designer of Burd Activewear. All designs are specially created from scratch by Jil. Fiona's husband is the third co-founder.
In old English, the term BURD referred to a young lady or maiden. With the young lady in mind, Burd designs women's activewear and aims to spice up anyone's life with their funky and fashion-forward designs! Their production is a one and done process. Once a design is out, you can guarantee they will never be restocked.
https://www.instagram.com/p/BRR8NZdhF_a/
Burd Activewear Leggings Review: Purple Ombre Houndstooth Leggings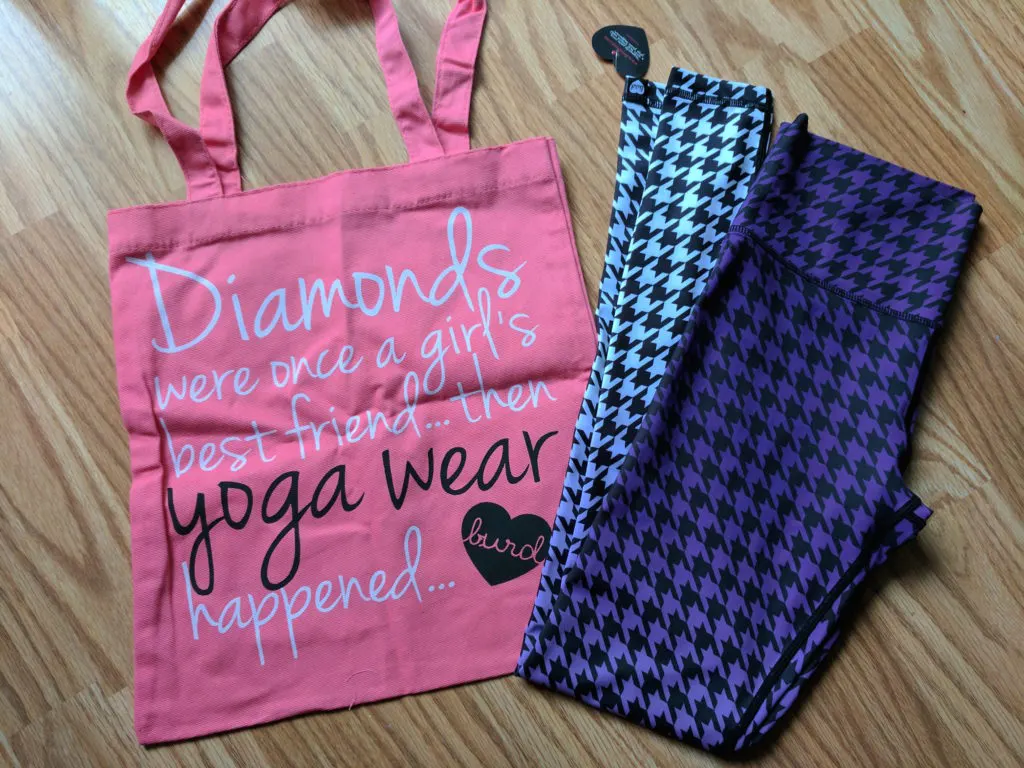 I received my Purple Ombre Houndstooth leggings along with an branded tote bag! I immediately noticed the heart shaped Burd clothing tag attached to the leg opening. So far I am stoked at all the pretty details. Let's move onto the review!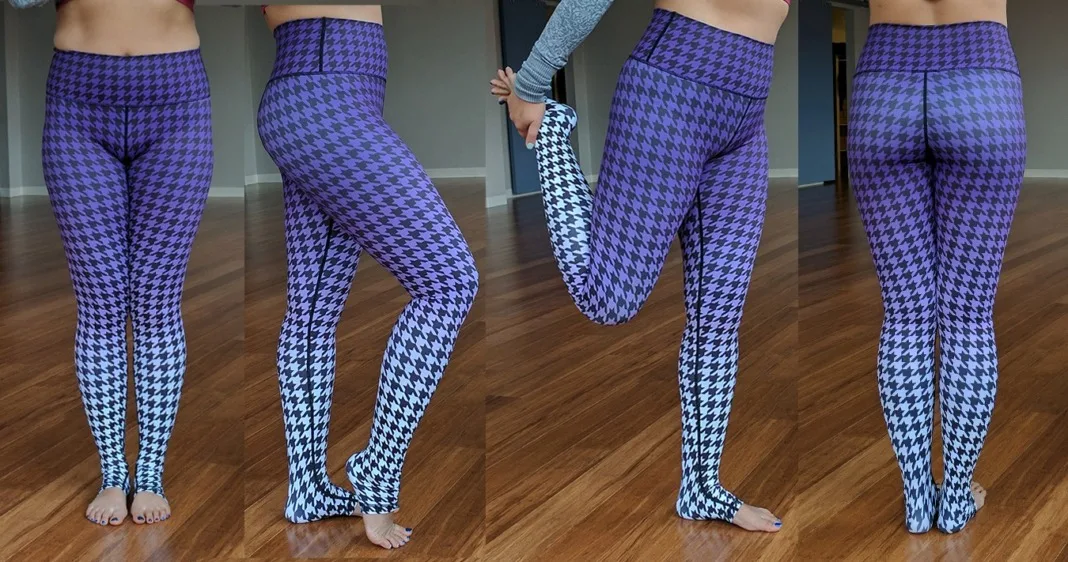 #1 Size: BURD Activewear offers in-between sizing based on how compressive you want the pants to fit. I decided on a size S/M based on their size guide. I am a size 6 in lululemon for reference. I would definitely advise going with a size M/L if you're a size 8 in lululemon. The leg opening is very narrow and not a good fit for people with large feet. I am a size 7 in women's shoes for reference. However, after wearing the leggings for one class, the leg opening did stretch a tiny bit.
Check out the full size chart here.
#2 Style: BURD Activewear makes long length leggings with a tall waistband. They also offer crop leggings and bras.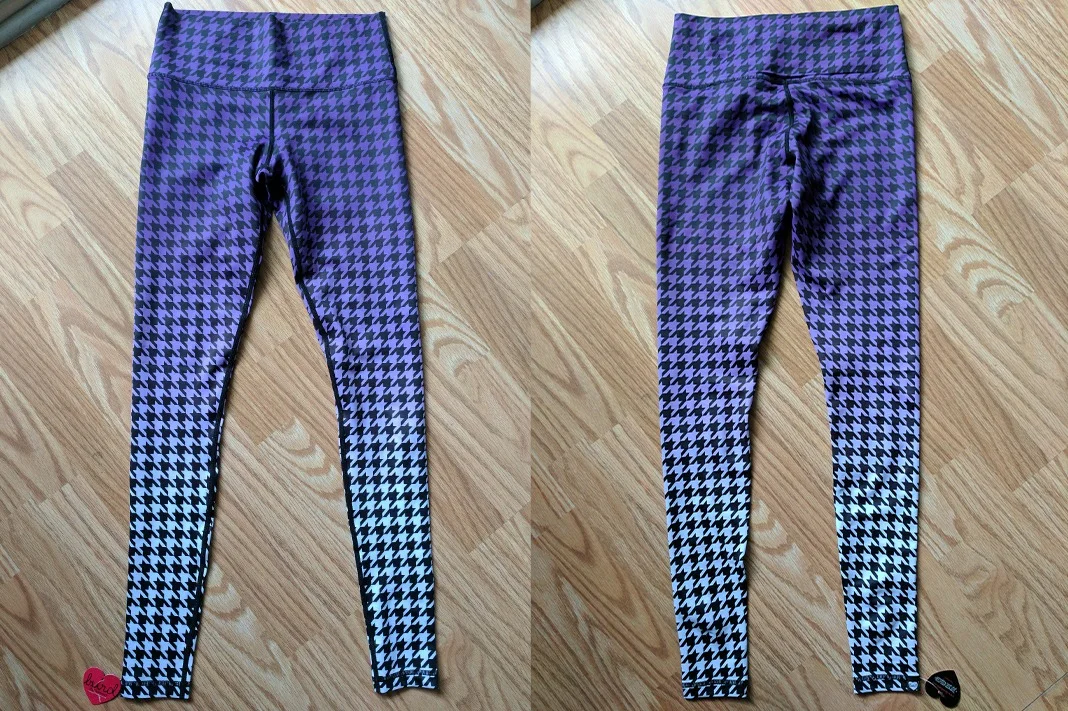 #3 Inseam: The inseam measures 28." The long length inseam can sit mid-arch or a little bunched over the ankles if you prefer. The leg opening is sewn with flat fell seams.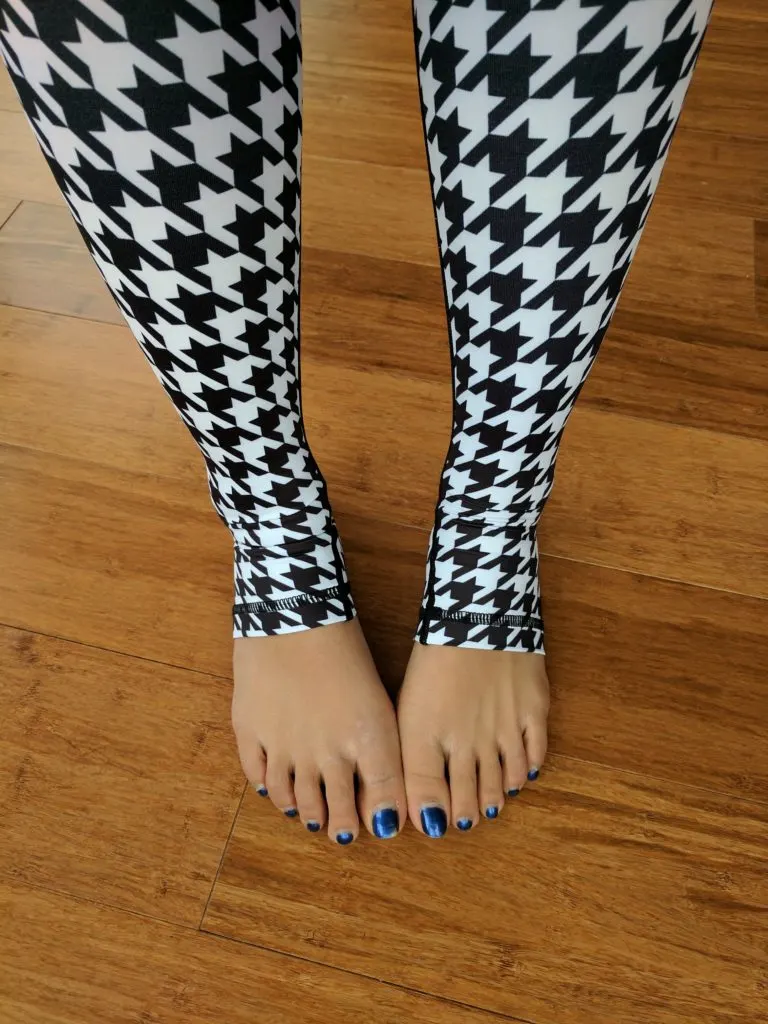 #4 Rise: The leggings have a high rise waist and sits just at the belly button. Front and back rise are both 5."
#5 Waistband: Leggings come with a 4″ tall waistband that can be folded over. The waistband was comfortable and fitted a little looser than I preferred, probably to accommodate a size 8 waist. There is a BURD Activewear logo and size printed on the inner waistband of the pant.
#6 Fabric:
Fabric Content: 73% Polyester, 27% Spandex
Fabric Feel: The fabric feels very similar to Yoga Democracy and Werkshop. The fabric is very durable and has a smooth silky feel.
Fabric Performance:

4-way stretch fabric, enabling it to be form fitting. The fabric is very compressive and hug everything in.
The fabric will stretch. I wore mine to one class and by the end of class, the leggings stretched just a little, making it more comfortable than my initial try-on.
The fabric is very durable. I would say it anti-pill and abrasion resistant.
The fabric is moisture wicking and quick drying.

Opacity: The leggings are white backed and did stretch to white around the bum area but they were 100% opaque! The colors and design are vibrant and is great for photos.
Features:

No pockets.
No visible logos.
#7 When to Wear: Burd leggings are excellent for heated and non-heated yoga, pilates, pole fitness, running and all other sports. I would also wear these leggings casually.
#8 Cost: Burd leggings are priced competitively to ensure both affordability and sustainability. Burd leggings cost $75 SGD/$53 USD. Shipping costs are $20 SGD/$14 USD. The pants are affordable and the international shipping costs are reasonable. All shipping options require a recipient signature to ensure that your pretty legging get into your hands.
#9 Gusset: Triangle shaped, single-layer gusset.
#10 Stitch Seam: Flat seams are used throughout the pant for a flat, zero charing, and body contouring fit.
#11 UPF Protection: Not disclosed.
#12 Made in China.
#13 Care Instructions: Burd Activewear advises you to refer to the inner, back side of the activewear for care instructions. I recommend washing on gentle cycle in cold water and hang dry. I hang to dry on a foldable drying rack such as this one. BURD also recommends using gentle and chemical-free laundry detergent. I usually use ECOs or Seventh Generation organic and environmental friendly detergent.
Should I Buy Burd Activewear?
Absolutely! I love the quality and design of the pants! The sizing is a bit off for my body, however I made it work by folding the waist band down for a low-rise look. The fabric is stretchy and form fitting. I found my pants to be compressive which was a positive in my book. The pricing is excellent for a pair of pants coming all the way from Singapore, Asia. I can't wait for my next pair of BURD Activewear leggings, which will be the Marble Mandala Leggings. They're just absolutely gorgeous!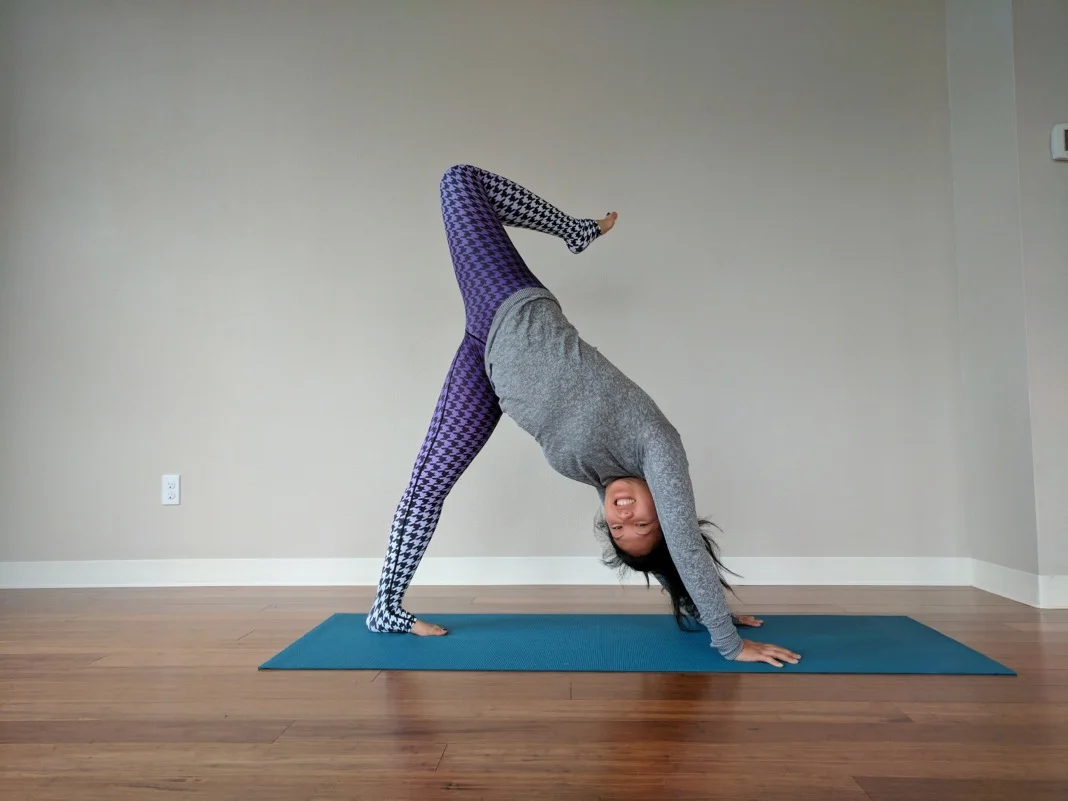 Where to Buy Burd Activewear
You can buy your leggings at BURD Activewear. After the conversion from USD to SGD, the legging are only ~$50, which is an awesome deal!
Let me know your thoughts on this awesome brand in the comments. Thanks for tuning in!