Reading Time:
5
minutes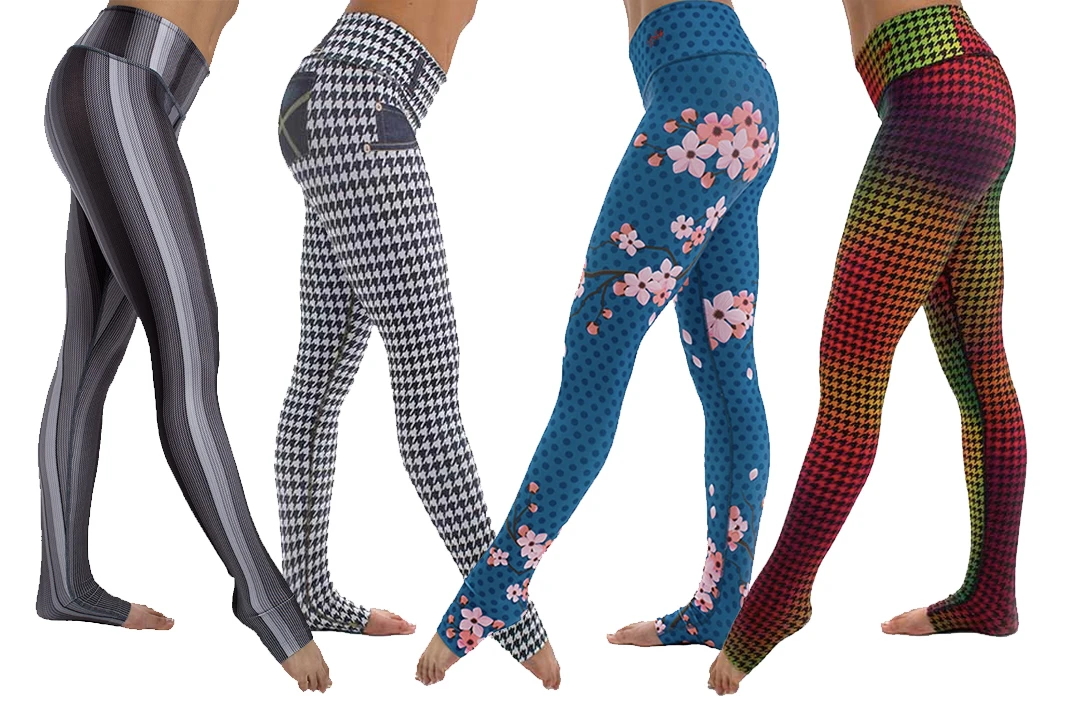 About Body Angel Activewear
Body Angel Activewear (BAA) has been a leader in the custom women's casual, workout and yoga wear since 2011. They're based out of sunny San Diego, California. Their products are designed with the active female in mind. Their Rainbow Houndstooth Leggings are a great, uniquely styled workout legging that you can wear out running errands, at the gym or at your yoga class.
Founder and designer Maria-Fernanda De La Vega was born in Barranquilla, Colombia. Growing up in Colombia she developed an early appreciation for fashion and dreamed of one day being able to bring her own inspirations to life. De La Vega's designs are inspired by the wonderful colors of her native city's world-famous Carnival Festival, and hence Body Angel Activewear was born!
Body Angel Activewear Review: Rainbow Houndstooth Leggings
#1 Size: I finally bit the bullet when I found BAA's Rainbow Houndstooth leggings on sale for $70 on their website. I've been eyeing these leggings for a while and decided someday they would have to be added to my collection.
They only had size smalls and larges left, so I opted for the size small hoping they would fit per their size chart. BAA leggings also come in three sizes: Small, Medium and Large. Their size chart claims that sizing runs true to size (TTS).
When I received the leggings, I held them up to my body and they looked small. I put them on and realized they had lots of stretch (up to 500%).
It fit comfortably on my body, but it also stretched to white in certain parts of the pant. I believe that sizing-up to a medium would have been a better fit for me. I am a size 6 in lululemon for reference.
#2 Style: BAA offers long and crop leggings, flared pants, bras, long tops and jackets/hoodies. In this review, I am wearing their long length leggings.
#3 Inseam: BAA leggings have a 29″ inseam and the leg opening of the pant fits over my ankle. The hem sits at the arch of my foot. I can also wear it bunched around my ankles.
#4 Rise: The leggings have a medium high-rise fit. It sits 1″ below my navel.
#5 Waistband: BAA leggings are constructed with a tall waistband measuring 3″. The waistband is sewn together at the top and back of the waistband. The back of the waistband is sewn into a v-shape and gives a flattering look on the bum area. The waistband does not have any pockets.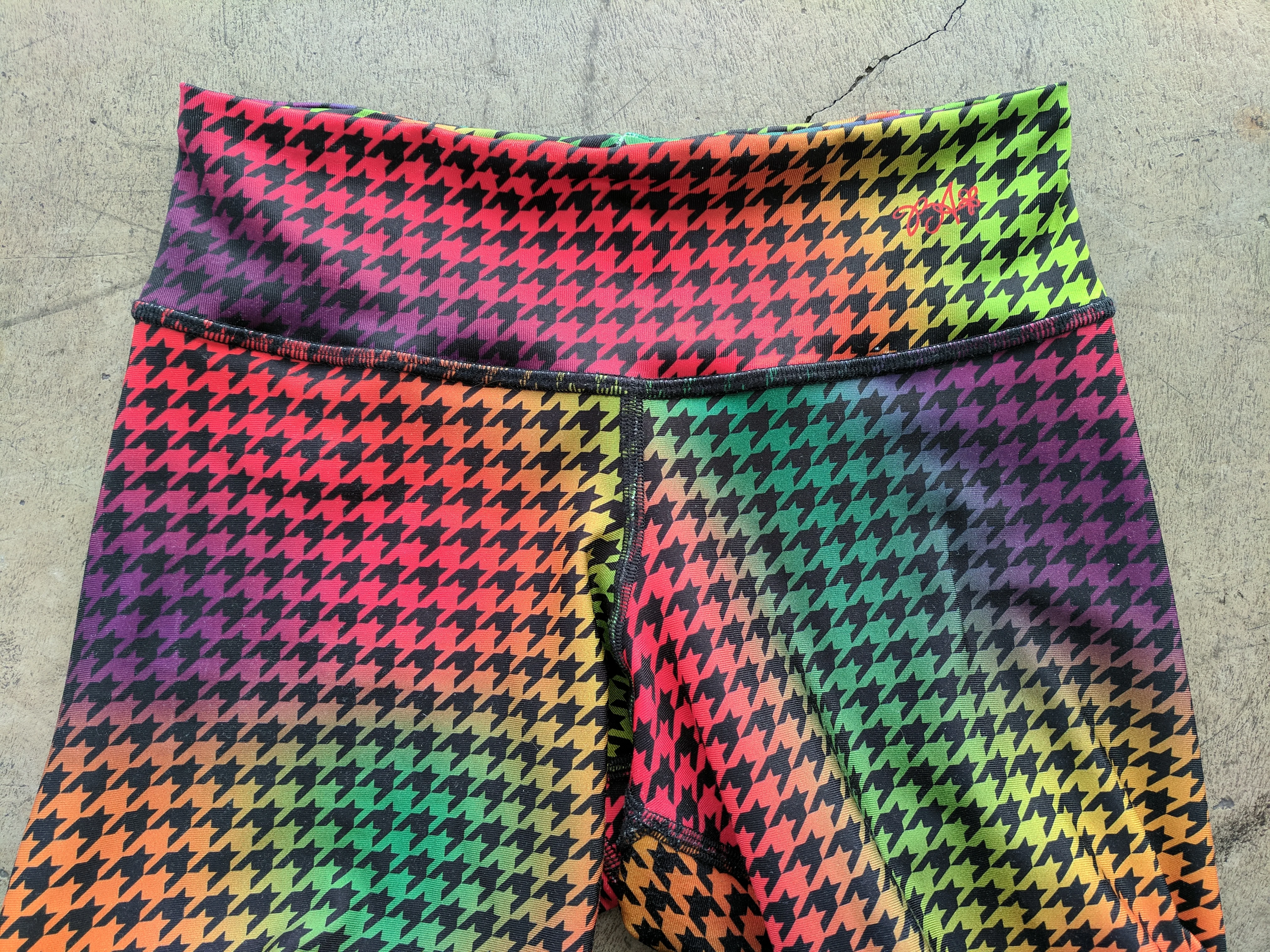 Body Angel Activewear Rainbow Houndstooth Waistband (front)
#6 Fabric
Fabric Content:

Made with Dupont and Supplex fibers (86% Polyester and 14% Elastane).
The fabric is hand tie-dyed, making each piece unique. I will update when and if the colors start to fade. I've worn and washed them twice and so far it has not faded.

Fabric Feel: It has a soft cotton-like feel with significant elasticity (will stretch up to 500%). The fabric is guaranteed to retain its shape throughout wear and tear. The fabric feels like Vie Active, and especially like Liquido.
Fabric Performance:

Fabric is very durable and lightweight, making it quick drying.
The fabric has 4-way stretch, allowing the pants to fit like a second skin and contoured to the body.
The leggings are very compressive despite it being very stretchy.
The fabric is durable and abrasion resistant.

Opacity: The leggings are white backed and are not see through. The fabric does seem to stretch to white in certain parts of the during wear. To resolve this, I would size-up.
Fabric Features: Leggings do not have pockets. Leggings have a sewn v-shaped detail in the back of the waistband. The BAA logo is printed into the fabric and located near the left hip of the waistband.
#7 When to Wear: BAA pieces are for working out and casual wear. For these leggings, I would wear them for low and high impact sports. They're very durable!
#8 Cost: BAA leggings are priced between $90-$115 depending on the style and print. The Rainbow Houndstooth leggings original MSRP was $96. I bought the leggings for $70 plus $5 shipping.
#9 Gusset: BAA leggings come with a single-layer triangle gusset sewn into the leggings using flat fell seams.
#10 Stitch Seam: BAA uses flat seams throughout their pant, giving it a flat and chafe free fit.
#11 UPF Protection: Not disclosed.
#12 Made in Colombia.
#13 Care Instructions: BAA advises to wash in cold water separately, allowing tye dye colors to bleed out before washing with other fabrics. Use mild soap (no additives). Do not bleach. Do not iron. Do not machine dry. Do not dry wash. You can also add salt to prevent bleeding.
Should I Buy Body Angel Activewear?
You should definitely buy Body Angel Activewear! I suggest sizing-up when ordering. A medium would have fit me much better and prevented any stretching of the fabric to white. Even with the stretching, the colors are very vibrant. I'm also a sucker for Houndstooth pattern activewear. I love the durability of the pant and honestly feel invincible when wearing them.
There is one gripe that I have. I bought the leggings and when I cut the tag off, there was a hole in the waistband. I reached out to BAA and they have not resolved the issue. If they don't resolve it I will update this post. For now, I do recommend this company and their products.
Where to Buy Body Angel Activewear
Body Angel Activewear coupon codes are offered from time to time. They do offer Black Friday, Cyber Monday and holiday deals.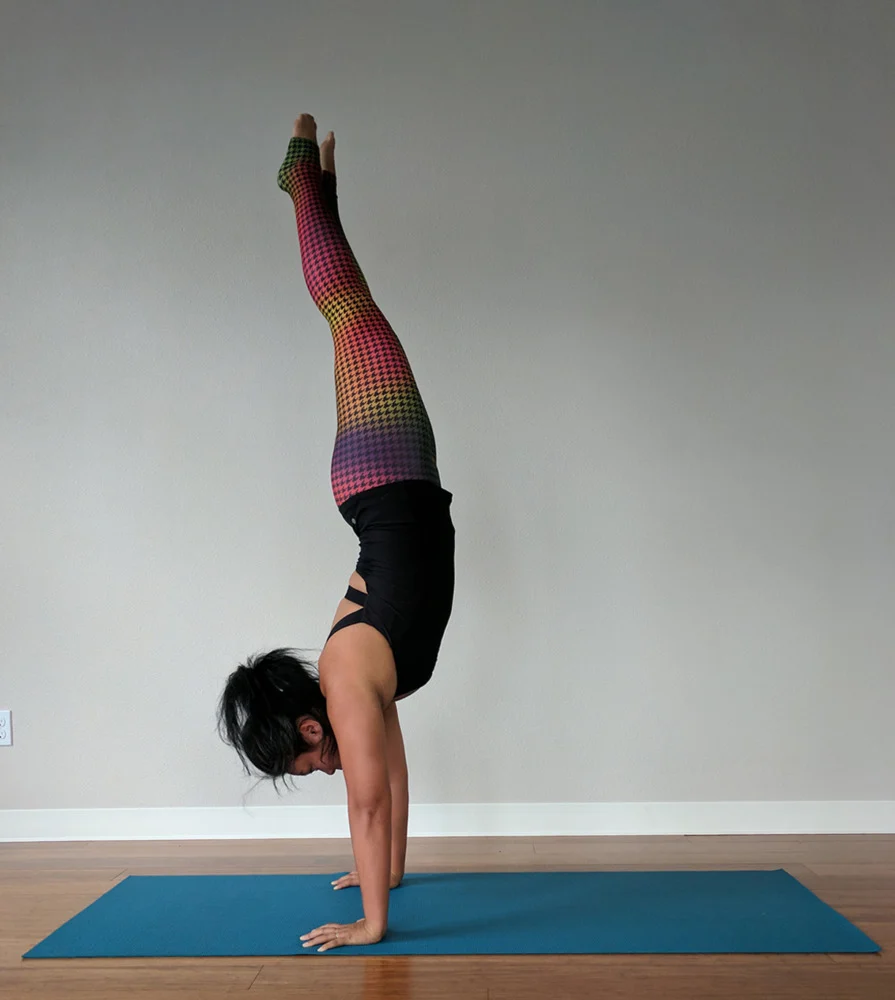 Thank you for visiting today! If you found this encouraging or informative, please connect with us on Instagram or TikTok.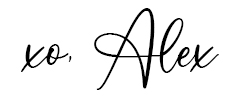 Sign up for our monthly newsletter for updates and more. We promise we won't spam you! Feel free to unsubscribe anytime.
If you're a brand and want to work with us, please visit this page to get in touch.