Reading Time:
6
minutes
I visited another lululemon Outlet in April 2018. This time it was in the Orlando Premium Outlet Mall in Orlando, Florida. The outdoor mall is the more popular of the two outlets in the area with high-end designer stores such as Burberry, Coach, Theory, Prada, Salvatore Ferragamo and TOD's. There was a good variety of high to low-end stores at the mall. Check out my December 2017 Lululemon Outlet in Glendale, Arizona visit and review here.
When I entered the lululemon outlet store, it was very busy with at least 50 customers browsing racks and bins in a frenzy. The racks and bins were full of clothing for men, women and teens/girls (Ivivva). Deals of the day included a Feeling Balanced Sweater for $29 and $20 off the current price tag on ALL outerwear.
I love visiting lululemon outlet stores because the deals are awesome! Items were marked down and were between 10-70% off. I was also able to combine my Sweat Collective discount for an additional 25% off my purchase. Please note that Orlando has a 6.5% tax. In Seattle, Washington, our tax is 10.1%. I was very stoked to save even more on my purchase!
For many women's products, I could find pieces I would wear in sizes 2, 4, 10 and 12. I am a size 6 and stuff I wanted was not available in my size. The size 6 and 8 pickings were slim and products began to seem repetitive after browsing the store for about 15 minutes. The selection was representative of the past 1-3 seasons. I was hoping to find Align pants but could only find them in crop length and in at least 5 different colors with a decent availability of sizes.
Many of the cute bras in my size (size 8) were also gone. Overall the selection was good and probably slim from the number of customers shopping there throughout the weekend. The Orlando outlets are some of the best places for shopping for both the 60 million visitors visiting annually and its residents.
The only thing I could not find in the store were women's dresses. There were two rows for outerwear which I found odd considering how hot and humid it is in Orlando's springtime. It makes sense for snowbirds visiting Orlando from other states and countries who would want to buy some discounted Lululemon outerwear to bring back home.
Below are some photos of my visit to the lululemon outlet in Orlando, Florida.
I was excited to find a Festival bag in green (see photo above) but it ended up being only $9 off the original price. I decided that the deal was not significant enough for me to make a purchase. They did offer a backpack in the same green color for only $59 (originally $98). I didn't need another backpack so I passed on that as well.
There were a lot of men's tops and bottoms. The selection was from 1-3 past seasons.
Lululemon Outlet Try-On
I decided to try on some leggings, crops, tanks, and bras. My decision to try these pieces were probably due to how hot it was outside. I couldn't take a full photo because the dressing room was tiny.
After my try-on, I exited and decided to buy the following items (top left to bottom right).
Free to Be Wild Bra ($39)
Highly Meditated Tank Top ($29)
Swiftly Short Sleeve in Ombre ($39)
Laced With Intent Sports Bra ($39)
I definitely came out on top with my haul, especially since I was able to combine the sale with my Sweat Collective discount. My favorite find was the Laced With Intent sports bra. I love the strappy front and back of the very lightweight bra.
Final Thoughts
My experience here was very great. The employees were some of the happiest and brightest I've ever met. The sun rays shine everywhere in Florida and infuse everyone with a large dose of vitamin D and happiness. My chihuahua was showered with attention and pets when she entered.
I found some decent deals but they were not the best I've experienced compared to other lululemon outlets or warehouse sales that I've participated in and visited. I definitely recommend that you stop by when you're visiting Orlando, Florida. There are plenty of hotels nearby that offer shuttle service to theme parks and shopping malls nearby.
There is something for everyone at the outlet and it's a great way to try out Lululemon at a fraction of the cost.
Find a lululemon outlet near you.
Happy shopping!
If you liked this article, you may also like these posts:
Want to know more about lululemon?
We have an entire resource page dedicated to everything lululemon related. Please check it out!
If there are any other topics you'd like us to shed some light on, please let us know!
Thank you for visiting today! If you found this encouraging or informative, please connect with us on Instagram or TikTok.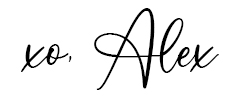 Sign up for our monthly newsletter for updates and more. We promise we won't spam you! Feel free to unsubscribe anytime.
If you're a brand and want to work with us, please visit this page to get in touch.