Reading Time:
5
minutes
Black Friday was invented in America in Philadelphia, Penns. USA.
For a long time, I thought it was because it was the day of the year that retail brands went "into the black" and started turning a profit. As it turns out, this was a marketing scheme dreamt up by big retailers to drive sales and increase consumerism.
Back in the 60s, suburban Philadelphians would come into the city to watch the annual Army-Navy football game. Many people would come a day early and feverishly stock up on Christmas gifts, cheesesteaks, and cream cheese before returning to the burbs far away from the city of Philadelphia. The police then gave a nickname to the chaos that Americans endearingly call Black Friday.
While Thanksgiving is a great time to spend with family and enjoy your day off, Black Friday is awful. Also, we'd like you to know that at Schimiggy, we prefer to refer to Thanksgiving as Indigenous People's Day.
Black Friday is designed to get retailers and shoppers to compete with each other. Remember when people died in stampedes for TVs at Walmart? It's an annual time for unnecessary over-consumption.
Black Friday also creates more trash and waste than any other day of the year. And these effects are long lasting for months and even years later. What we receive during the holidays often ends up in landfills by the Fourth of July.
And the cycle continues…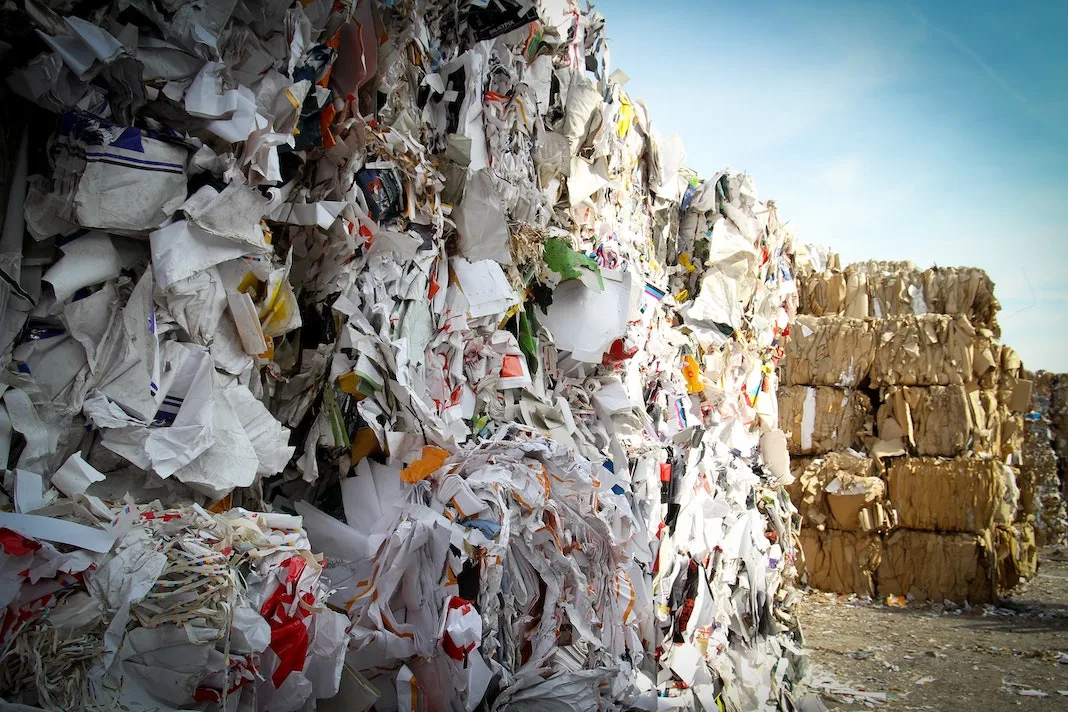 Why Black Friday Isn't That Great
Many of the Deals Are Not That Amazing
Companies will use clever and deceiving marketing tactics to get you excited about their sales to make you believe you're getting an amazing deal.
For example, brands will use "loss leaders" where they have a few products deeply discounted to entice customers and make it seem like they have amazing sales but know that people often buy other things that will be profitable for the company. They might also have these items in very limited quantities (known as the scarcity model) so they sell out quickly due to manufactured demand.
Brands have also inflated their "original prices" so the sales look even better. For example, the MSRP is increased and then discounted at 50% (instead of 20%) to make the sale look more enticing for shoppers.
Sales Encourage People to CONSUME and BUY More
Shopping gives us a short-term high by releasing oxytocin levels in the brain. Oxycotin levels increase when we feel like we're getting a good deal or buying something new. Be aware of your brain's chemistry and take steps to be more mindful while shopping.
We recommend asking yourself if you would still want an item if it were not on sale. If the answer is no, then leave it.
Where Are You Investing Your Money?
Unfortunately, there are a lot of destructive and unethical companies who are trying to make a buck. We all need jobs. Try to support brands that align with your sustainable and ethical values.
While many ethical and sustainable brands have a higher price point, this is also reflected in the quality of their work. And luckily, many of these brands also offer deals from time to time. We recommend signing up for their newsletters so that you receive sale and restock notifications.
What to Do Instead?
Make Sure Your Purchase is Intentional
Always ask these 9 questions prior to buying something.
Make sure you are truly ready to buy so that you can avoid impulse purchases, unnecessary returns, and truly know the product is something that you'll love for years.
Support Small Businesses with Lean Production Lines
Lean production lines mean less waste. While lean production also means, less product and higher prices, it's also a great way to avoid buying into fast fashion. Instead, you're supporting independent small businesses that create high-quality products.
Some examples of lean production line businesses include:
WERKSHOP: Many of their activewear pieces are made to order. They do all the printing, cutting and sewing in their studio in Los Angeles, Calif. Tina Z., the owner, is also very personable and loves connecting with her customers.
KOTN: KOTN reinvests into their communities and products are constantly selling out, which is a good sign of a lean production line.
Outerknown makes sustainable pieces that you can love for a very long time. Their S.E.A. jeans come with a lifetime guarantee and can be repaired, replace and recycled so that it never ends up in the landfill.
Related: KOTN Ethical Fashion Review
Invest in Closed-Loop Businesses
A closed-loop business has programs that ensure their merchandise never needs to go to the landfill. These types of businesses will take used merchandise and recycle or repurpose it into something new. In return, you get a discount on your next purchase through their store.
Our favorite examples of closed-loop businesses are Girlfriend Collective and Day Owl backpacks. Check out their trade in and trade up programs here:
Girlfriend Collective – Trade in your old GF apparel and get $15 off your next purchase.
Day Owl – Trade in your old bag and get $50 off your next Day Owl backpack purchase.
Related: Girlfriend Collective Compression Leggings Review
Make Giving Used Gifts a Thing!
Another thing that I am an advocate for is to re-gift something you currently own. It can be new or used. If you believe it makes someone happy, don't feel ashamed of giving them what they truly want for the holidays, or any day really.
Gifting used gifts will curtail impulse buying and divert waste from landfills. Say goodbye to wasteful consumerism!
Don't Give Gifts At All!
Novel idea ain't it? For YEARS I never purchased gifts for anyone. No birthday, Christmas, Anniversary gifts, etc. I also made sure that people never expected a gift back from me if they gifted me something.
Oftentimes, I would let them know that I appreciate their intentions but prefer to keep gift-giving to a minimum or not participate in it all.
Helping your family, partners, and friends understand your stance on gift-giving will also help to set boundaries in your relationship, which is super healthy for everyone involved.
Related: What to Buy Someone Who Has Everything
Final Thoughts
We should all practice more conscious shopping. This is better for the environment and our wallets.
What are some ways you ensure that your purchases are ethical and intentional? Share your tips with us in the comments down below. We'd love to hear them!
If you enjoyed our truth about Black Friday article, please share it on Pinterest. Thank you!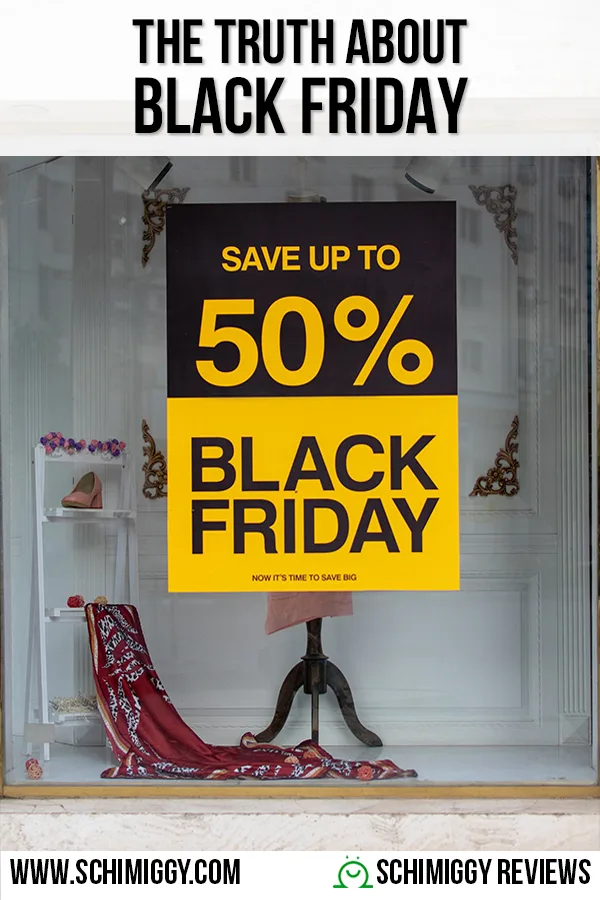 ---
Thank you for visiting today! If you found this encouraging or informative, please connect with us on Instagram, Youtube, Pinterest, Facebook or Twitter. We'd love to meet you!
Sign-up for our monthly newsletter for updates and more. We promise we won't spam you! Feel free to unsubscribe anytime.
For more fitness fashion discounts and offers, please visit our Fitness Instructor Discounts + Brands Directory or favorite brands coupon codes list.
If you're a brand and want to submit a product for us to review, please use this form to get in touch.
This site uses affiliate links. Clicking on or purchasing via an affiliate link may result in commissions for us which help keep the content flowing and lights on at Schimiggy Reviews. You may read more about this in our privacy policy.