Reading Time:
5
minutes
Disclaimer: This post is sponsored by Damaged Cars. But all opinions and thoughts are my own and 100% honest.
When it comes to gift ideas, I always struggle the perfect gift — especially with people who seem to have everything.
On the other hand, I am also one of those people who are pretty hard to buy gifts for. If I want something, I will usually buy it myself.
For people who have friends who are like me and have everything, here are some worthy suggestions on what to buy someone who has everything.
What to Buy Your Friend Who Has EVERYTHING
#1 Car Repairs
Car repairs are often unexpected and almost always unpleasant. Why not lift someone's spirits and offer them money towards fixing their car? A functioning car can maintain their quality of life. Makes sense to me why this would be a valued gift.
I have a 2003 Acura RSX that is on its last leg. But until it actually goes kaput, I'm gonna try to get the most of it while I can. On average I spend $300 on car maintenance annually.
UPDATE: A few weeks after I wrote this blog post, my car finally died. I contacted Damaged Cars and they gave me $190 for my hunk of metal.
Auto dealerships and many repair shops typically offer gift cards or vouchers that can be used for anything from routine oil changes to major car repairs.
Cost: A gift certificate for $100 or even $100 in cash will help out with car repairs and maintenance tremendously. A $100 will cover the cost of two routine car oil changes and help to alleviate larger repair expenses.
#2 Plane Tickets
If you're looking for a gift that offers a truly unforgettable experience, consider helping someone with their travel goals! A plane ticket will allow someone a unique experience to their favorite destination or someplace new.
Cost: Depends on where the flight is starting and its destination. I tend to gift flights in the form of a gift card or buy a round trip or part of a flight for my friends. I've spent as little as $126 for 2.5 hour roundtrip flight and as much as $400 for an international roundtrip flight.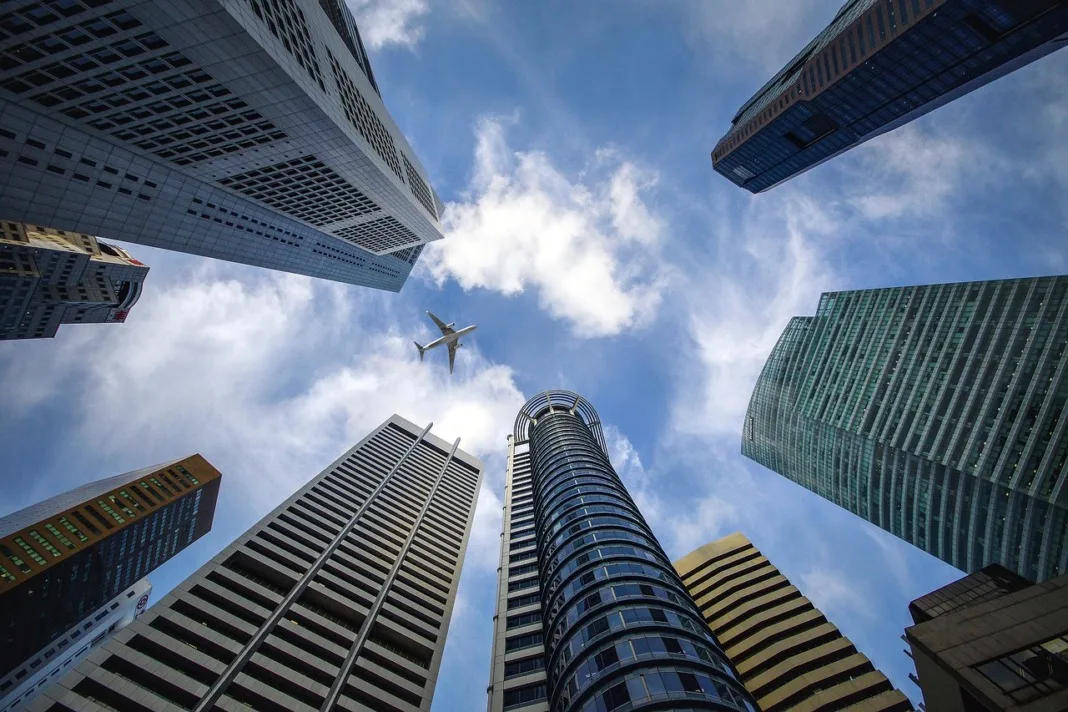 #3 Gym Membership
The gift of health can help improve a friend's quality of life inside and out. Over time, gym memberships can add up and get costly. Gifting someone a membership will help them stay on track with their fitness goals.
Cost: It depends. Find out where your friend currently has a fitness membership and buy a gift card from that establishment for one, two or even three months worth of membership. You can also buy online memberships to digital wellness classes for $20 a month!
We recommend an ALO Moves online subscription by ALO Yoga and Yoga Works.
#4 Experiential Classes
Consider buying your friend or family member lessons. Here are some ideas we've taken advantage of: music (guitar or piano), dance, cooking, art, glass bowing and even pottery.
Cost: It depends. A private lesson is most expensive. 1 hour with a piano teacher one-on-one can cost you as much as $60 USD per session. A group lesson with 4-6 students can be more cost effective. Group lessons are cheaper. Try looking on Groupon for ideas and reaching out to the company directly to buy the lessons.
Related: Favorite Guitar Chords and Tabs
#5 Donate in Their Name
I've given this gift plenty of times. If your friend is passionate about a particular cause, consider donating in their name. The IRS offers this searchable database for all official non-profit organizations.
Cost: It's up to you. A reasonable donation amount is $20-$100.
#6 Membership to Costco, Sam's Club or Amazon Prime
An annual membership to a wholesale club or Amazon is a great way to help people get exactly what they need. Look up what clubs are closest to where your friend lives or ask them what club they're currently members of and offer up an annual membership.
Cost:
#7 Spa Services
Nowadays self-care is almost as elusive as Bigfoot. Pamper your loved ones with a massage, facial, pedicure or manicure session. Many day spas offer specials and customized mix-and-match package deals that are often better than going in for a single procedure.
Cost: It depends on where you get a gift card. A hotel or luxury resort will be more expensive than a private session or in a smaller brick and mortar spa. Find out where your recipient would love to go an offer a session at that spa. Sessions can range from $30 to upwards of $200 depending on where they want to go and what procedures they sign-up for.
#8 Tickets to the Movies, Play, Music Festivals and More
Entertainment is one of the last things people think to buy themselves. Why not treat them to a night out? Find out your friend's local entertainment spots or favorite events and buy tickets or gift cards for them.
Cost: It depends on where and what you buy tickets for.
Festival tickets will cost upwards of $100 a day to $500 for an entire weekend.
Plays will range from $50 to $500.
Movie tickets will range between $10 to $20 depending on where you buy the tickets. Buy them in bulk at Costco for a great deal.
#9 Food
Everyone eats. This gift will be cherished for sure. Consider getting gift cards or certificates to their favorite restaurants, food delivery service (Grub Hub or Uber Eats) or grocery store. Better yet, consider having their groceries delivered through services such as Amazon.
I prefer Imperfect Produce, a fruit and vegetable subscription box that diverts food waste from farms. Get a box of produce sent directly to your home for upwards of 30% off regular grocery store pricing. Get $10 off your first box when you use this link.
Cost: That's up to you. The home delivery option will be more expensive. A good amount is $50 to $100.
#10 Car Accessories
Even if your loved one is wealthy and has many possessions, there are still thoughtful and unique gifts you can give. Car accessories, such as custom-made seat covers, can be a great option. They are relatively affordable and show that you care and put thought into the gift. When choosing a car accessory gift, it's important to consider your loved one's personal taste.
Cost: It varies depending on the material, car model, and quality. Custom-fit neoprene car seat covers can start at $130 USD or $180 AUD.
#11 Membership to a TV or Music Subscription Service
The need to Netflix and Chill is more prominent now than ever. People want to stay connected to the latest music and TV shows. Why not buy your loved one an annual membership?
Cost: Depends on the service. You can buy gifts cards to many of these services at your local grocery store or on Amazon. Below you'll find how much these subscriptions cost and where to buy it.
Here are some other gift ideas that we thought were close contenders.
Cash! Too easy!
Gift Cards
DIY Gifts – The possibilities are endless.
Dog Sitting – I am always traveling so anyone who can watch my pup, I will reward and love you forever.
Your Time – Shouldn't this be done spontaneously? For busy people, maybe it's a gift worth giving.
We hope this list was helpful! I know it is for me when I am shopping for others. If you have any other awesome ideas, I'd love to know them. Feel free to just send me a message.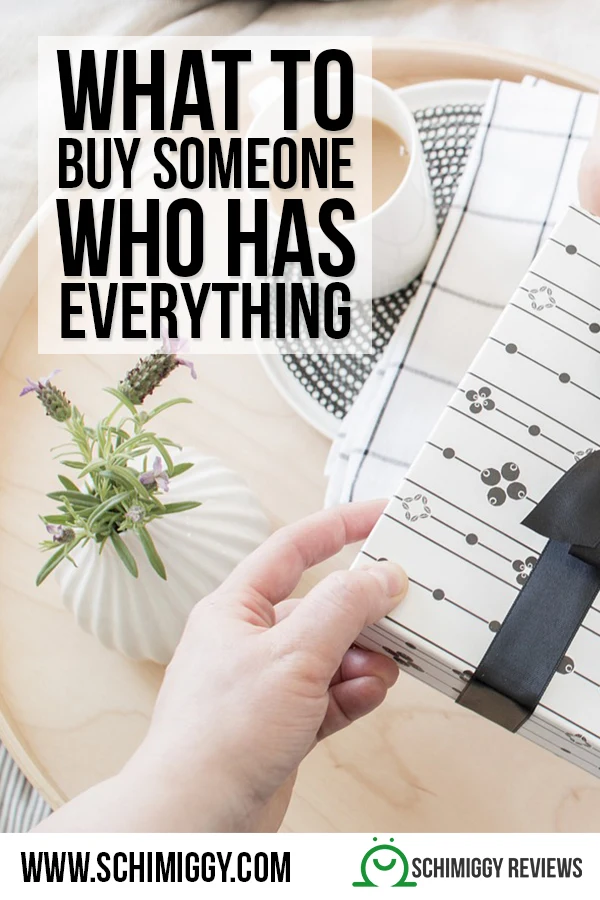 ---
Thank you for visiting today! If you found this encouraging or informative, please connect with us on Instagram, Youtube, Pinterest, Facebook or Twitter. We'd love to meet you!
Sign-up for our monthly newsletter for updates and more. We promise we won't spam you! Feel free to unsubscribe anytime.
For more fitness fashion discounts and offers, please visit our Fitness Instructor Discounts + Brands Directory or favorite brands coupon codes list.
If you're a brand and want to submit a product for us to review, please use this form to get in touch.
This site uses affiliate links. Clicking on or purchasing via an affiliate link may result in commissions for us which help keep the content flowing and lights on at Schimiggy Reviews. You may read more about this in our privacy policy.