Reading Time:
5
minutes
Updated: 5/10/2023 | Portland Leather Mystery Box Reveal & Review

Disclaimer: I received a Mystery Box from Portland Leather Goods to review. As always, all thoughts and opinions are mine and 100% honest.
About Portland Leather Goods (PLG)
Portland Leather Goods (often abbreviated as PLG) is an accessory brand focused on high-quality leather goods.
They are based out of Portland, Oregon, and aim to bring high-quality accessories to men and women everywhere.
They have a cult following with many customers owning more than one bag and even collecting rare and coveted colors known as Unicorns.
Below we'll share our reveal and review of the PLG Mini Tote Mystery Box to help you decide if it's something you'd want to buy.
Portland Leather Mystery Box Reveal & Review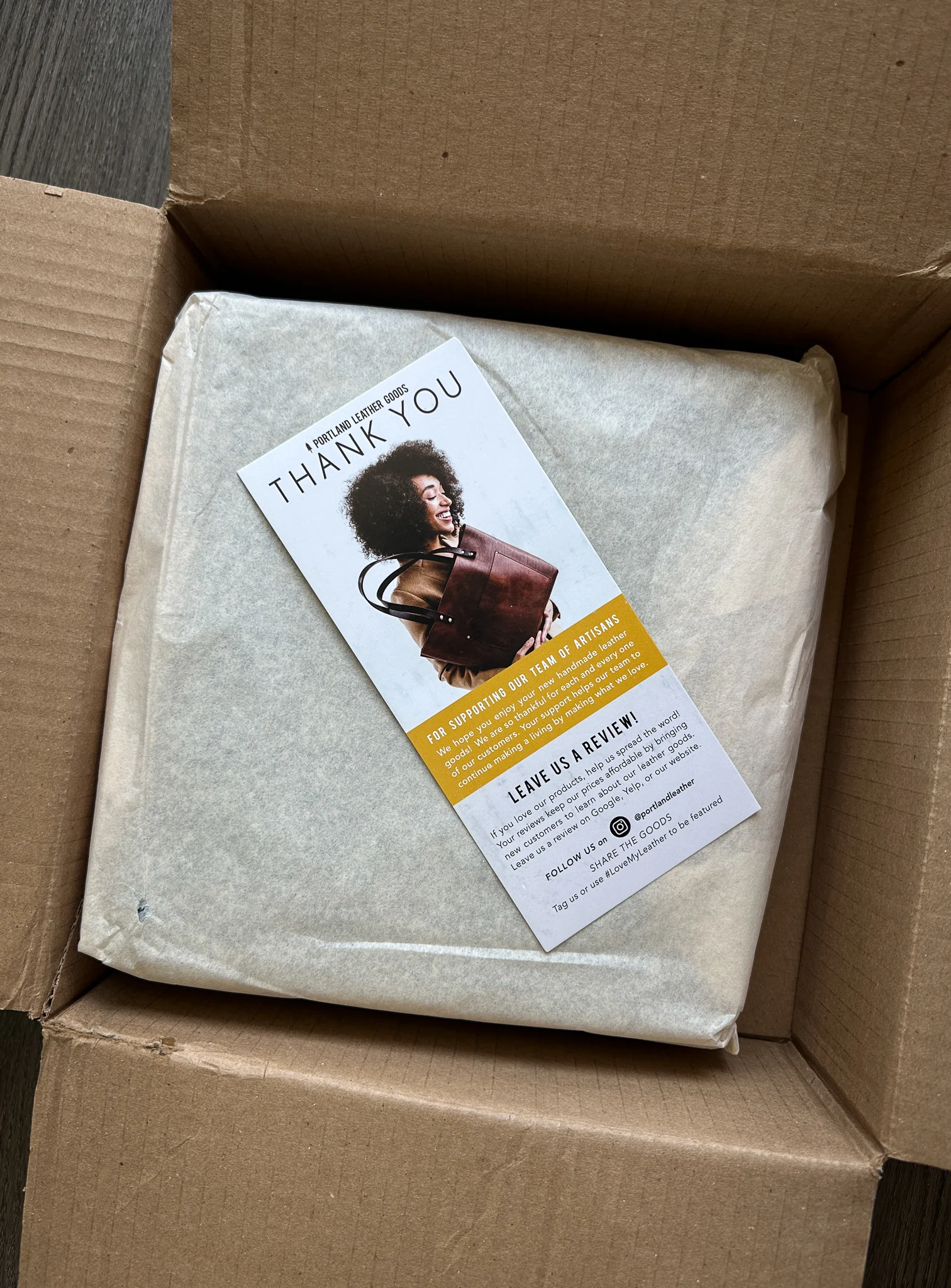 I received the Mini Tote Mystery Box to review in this post. It came in a medium-sized box and was neatly wrapped with tissue paper. The Mystery Boxes are also referred to as MB.
What's in My Portland Leather Mystery Box
I received a bag plus 4 smaller accessories in my box. Here's what I received:
I didn't receive any unicorn colors as I had hoped, but I am SUPER happy with the contents of my MB.
Also, a huge thank you to the ladies in the PLG Facebook Group who helped me identify the colors!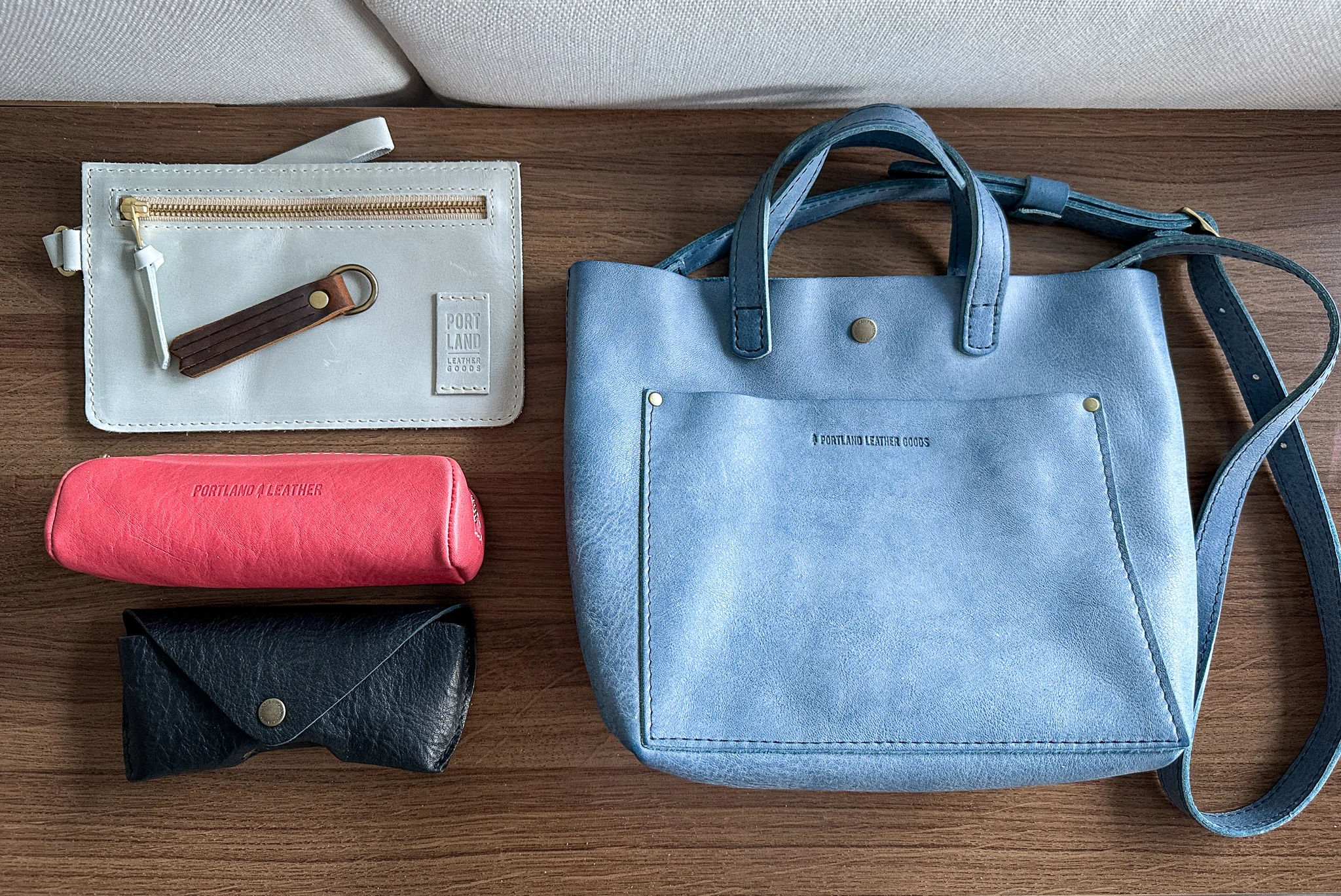 Below we'll go over the pros and cons of PLG Mystery Boxes.
PLG Mystery Box Pros
Very Affordable – The Mystery Box is a great way to try new PLG products for a fraction of the cost. You can save up to 70% off MSRP. The Mini Tote Mystery Box costs $144. A mini tote alone costs $132. For an additional 12 dollars, you get four additional accessories, which is an amazing deal.
Makes a great gift! The Mystery Boxes are great for birthdays, Mother's Day, Christmas, and graduation gifts.
Surprise Factor – The surprise factor was very exciting to me. I was excited to open my box and even more excited that I received what I got. I'll definitely be buying another one in the future.
Potential to receive a Unicorn color. Unicorn colors are hard-to-find colors that are very coveted by the PLG community.
PLG Mystery Box Cons
You do not get to choose what goes into your box. For some people, this can be scary, but you might get lucky like me because I honestly love everything I received.
You might get products that you won't use or need. In this case, you can sell your PLG in their Facebook Group or on reselling sites such as eBay, Mercari, or Poshmark.
You might get duplicates of what you already have. Again, you can resell these items if this happens.
You can only choose from three mystery purse styles. As of now, PLG only offers mystery boxes with Mini Crossbody Totes, Medium Crossbody Totes, and Classic Totes.
Mini crossbody tote mystery boxes are often sold out. The mini crossbody tote is a popular style so it's no surprise they're often sold out.
All Mystery Box sales are FINAL. No returns or exchanges. You keep what you receive.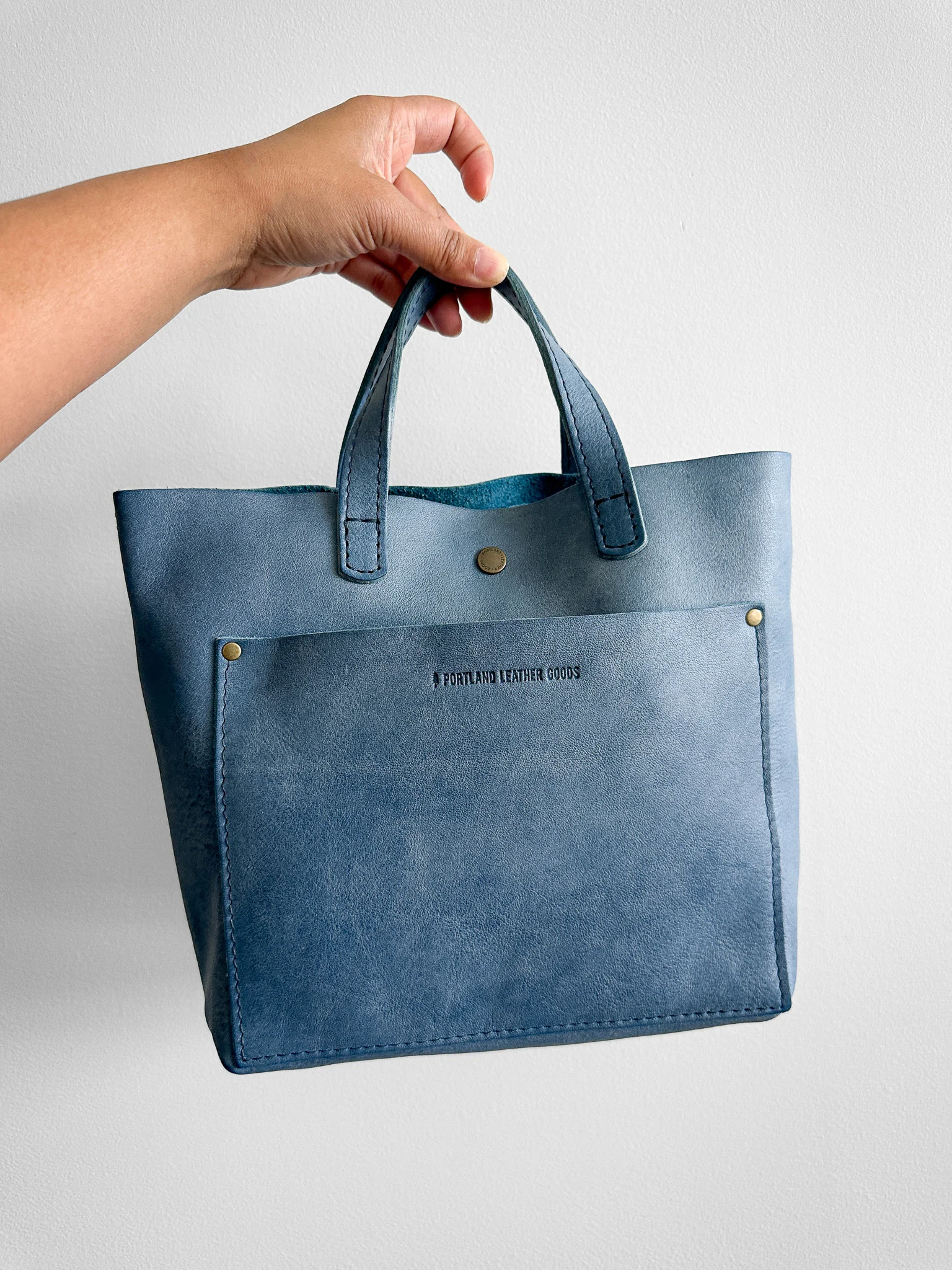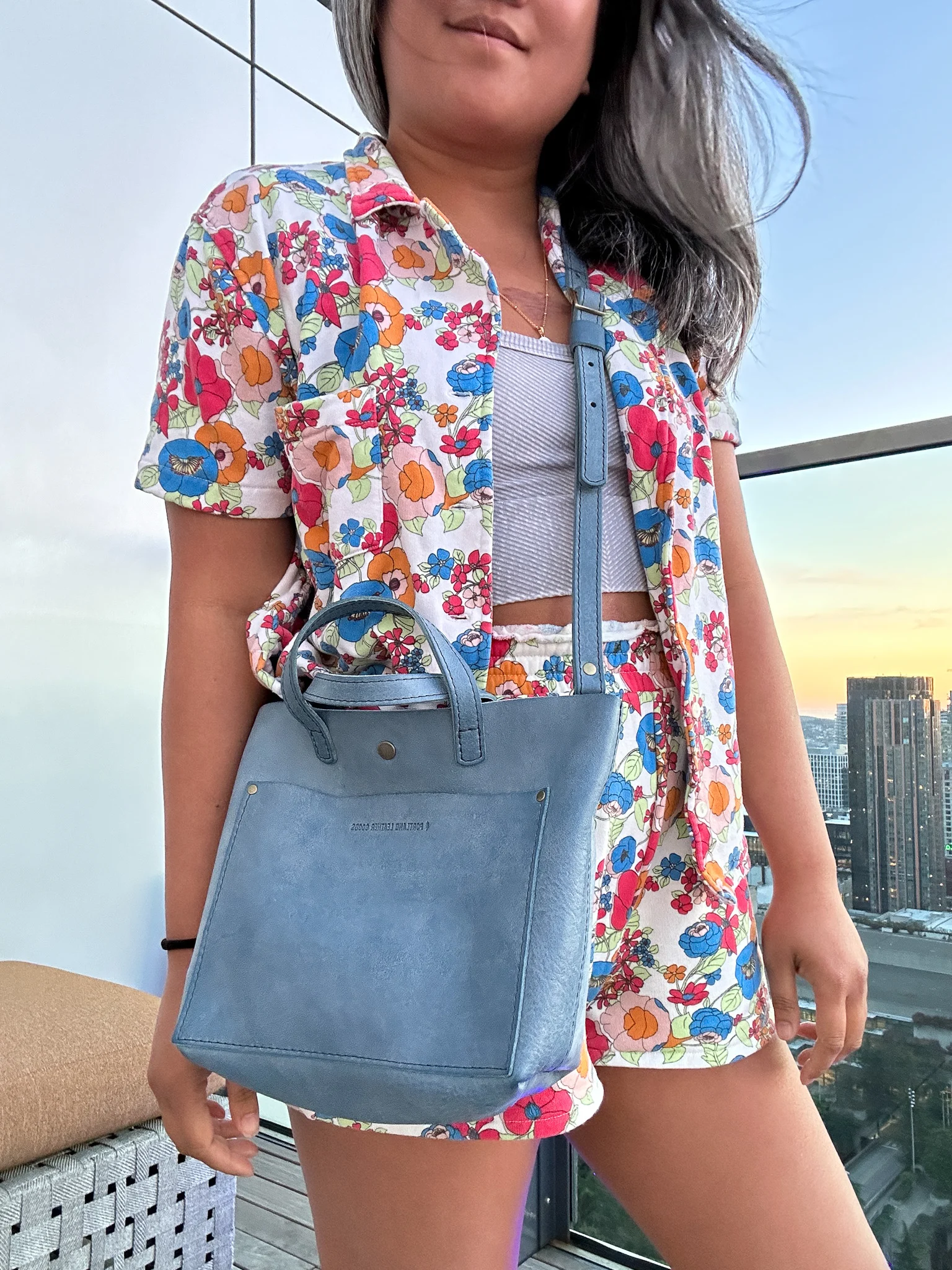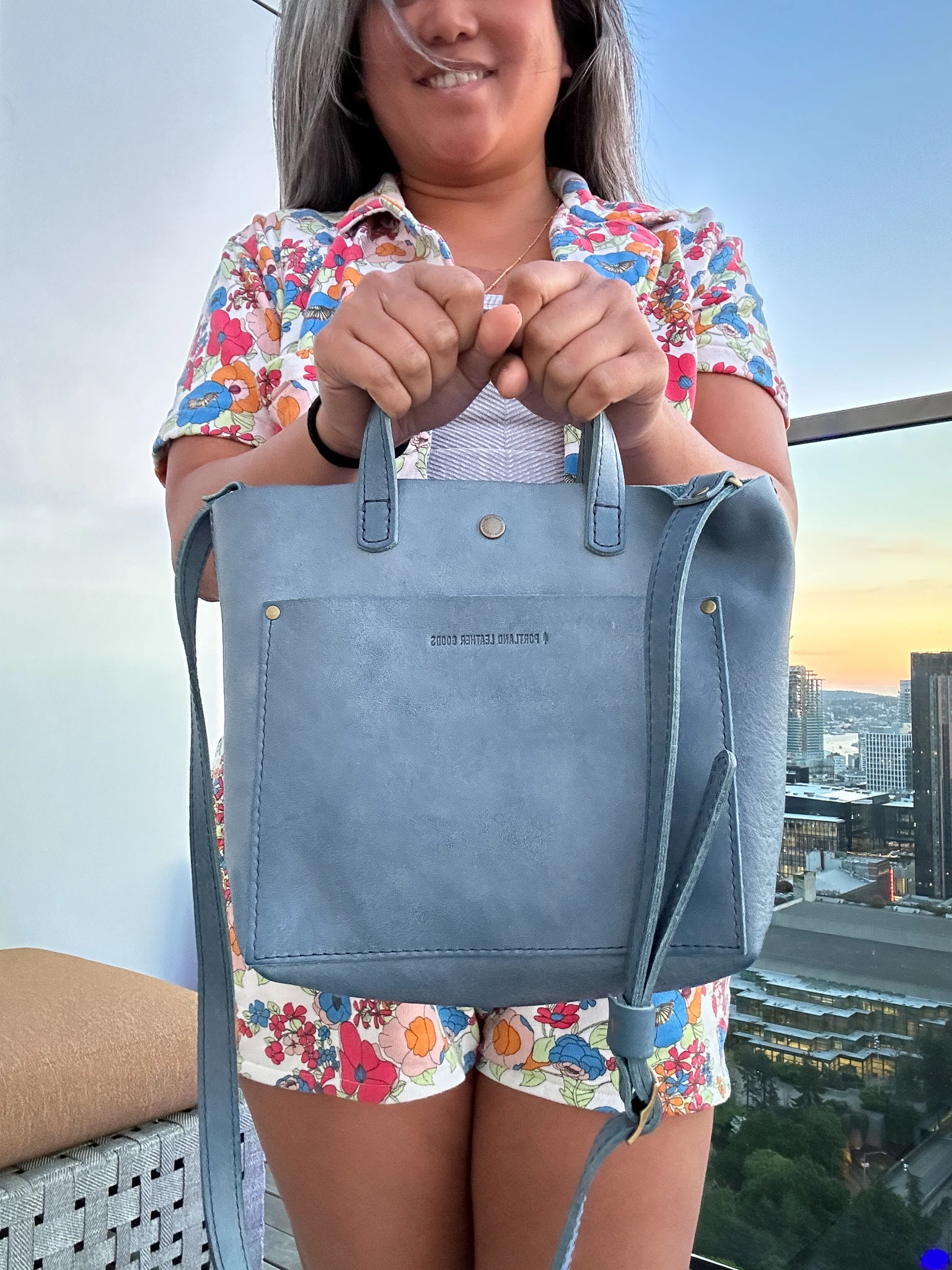 Should I Buy a PLG Mystery Box?
Yes, we highly recommend the PLG Mystery Boxes. It's a great way to snag a significant deal on new PLG goods.
We loved everything we received in our box. The fun blue color is not what I'd typically choose, but I would definitely wear it with a cute summer outfit and on vacation. The size is perfect for holding all my essentials. I'll definitely be showcasing my bag throughout summer!
Where to Buy a PLG Mystery Box
You can buy a PLG Mystery Box from their website. Keep in mind that all Mystery Box sales are FINAL SALE.
You can use this link to save 30% off your first order of $100+ at Portland Leather. This deal is not valid on Almost Perfect or Mystery Box merchandise.
If you enjoyed this article, you might like these too:
If you found our Portland Leather Mystery Box review helpful, please share this post. Thanks for your support!
---
Thank you for visiting today! If you found this encouraging or informative, please connect with us on Instagram, Youtube, Pinterest, Facebook or Twitter. We'd love to meet you!
Sign-up for our monthly newsletter for updates and more. We promise we won't spam you! Feel free to unsubscribe anytime.
For more fitness fashion discounts and offers, please visit our Fitness Instructor Discounts + Brands Directory or favorite brands coupon codes list.
If you're a brand and want to submit a product for us to review, please use this form to get in touch.
This site uses affiliate links. Clicking on or purchasing via an affiliate link may result in commissions for us which help keep the content flowing and lights on at Schimiggy Reviews. You may read more about this in our privacy policy.