Nena and Co. Handbags
$125-$500
Reading Time:
4
minutes
Updated: 8/5/2022 | Nena and Co. Review

Disclaimer: I received a bag from Nena and Co. to review in this post. As always, all thoughts and opinions are mine and 100% honest.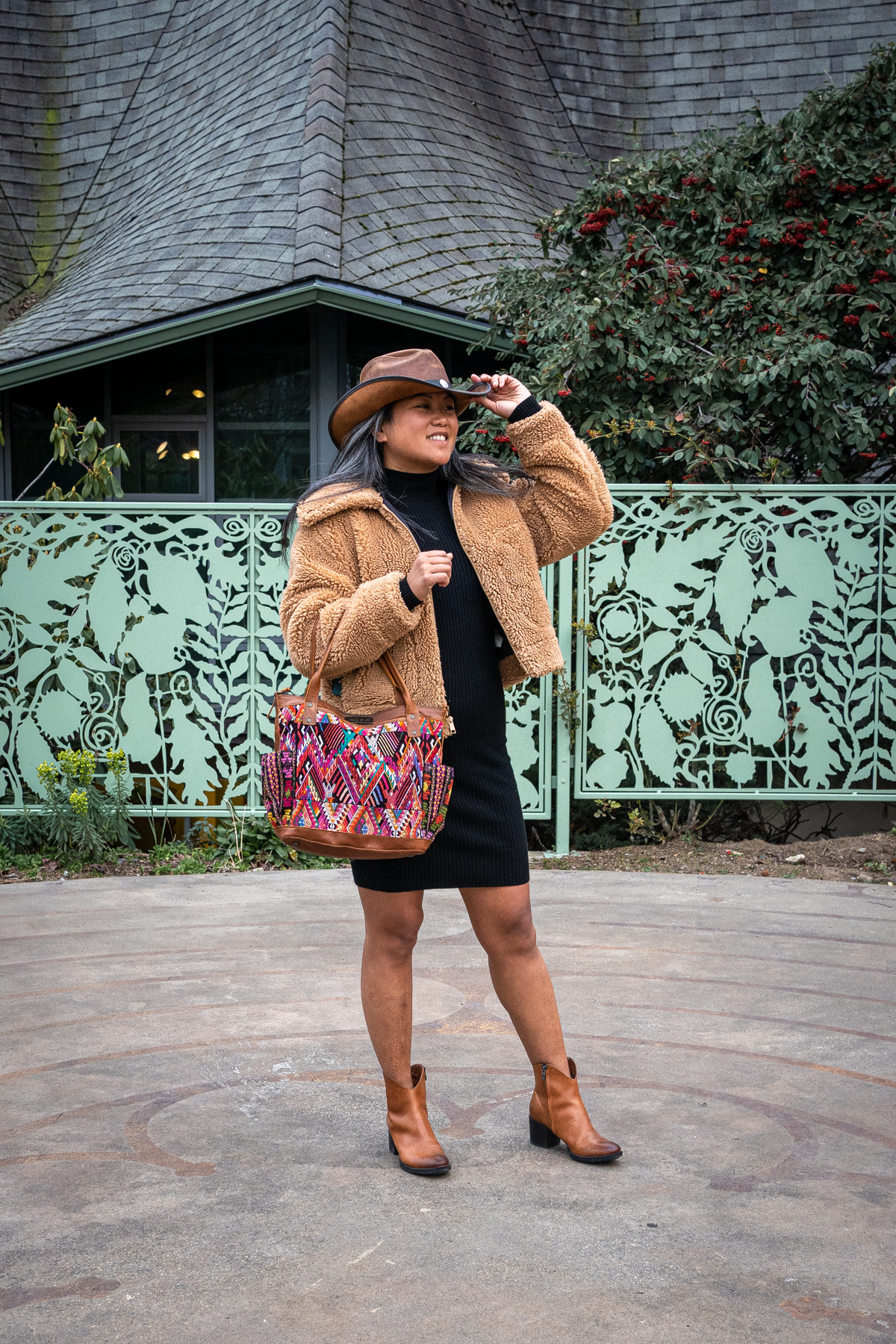 About Nena and Co.
Nena and Co. is an accessory company that makes handbags, purses, weekenders, bag straps, handbag pom poms and charms, and home goods from traditional handmade textiles and leathers.
They are considered a sustainable and fair trade fashion brand.
Read our review to learn more about the brand and its business practices.
Nena and Co. Review
I received The Perfect Bag in a size medium to review in this post. It's a convertible day bag (CDB) that can be worn three ways; as a crossbody bag, tote, and backpack.
The bag arrived with a dust bag, backpack straps, and a crossbody strap (that I now use as a camera strap).
Nena and Co. Pros
Nena and Co. was created to preserve the traditional art of weaving, dyeing, and crafting.
Convertible Designed Bag – The bag can be worn multiple ways; as a crossbody, as a tote, as a backpack, and as a hobo/shoulder bag. Their convertible bags can be identified with the acronym CDB, which stands for "Convertible Day Bag." The straps that come with the bag are adjustable and very sturdy.
Lots of pockets! There are many compartments to stow your belongings. There is an inner pocket with a zipper, an outer back pocket with a zipper, an outer front pocket with magnetic closure, and two side pockets that are good for a small water bottle. The side pockets also have magnetic closures. I love pockets because it helps with organizing and allow me to keep track of where I put my wallet, phone, and keys.
The bag is lined – The bag is lined so that your belongings stay protected. You can easily clean the inner lining of your bag with cold water, gentle soap, and air drying.
Sustainably and ethically handmade in small batches by traditional artisans. Nena and Co. manufacture and assemble their products in close proximity to the raw materials in order to decrease the carbon footprint associated with long-distance shipping. For example, the textiles that are woven in Guatemala are then assembled into the final product in Guatemala. They follow the same model in their Morocco and Mexico factories.
Fair Employment Practices – Employees are paid a fair wage and receive employment benefits such as health benefits, scholarship opportunities, work breaks, paid time off, maternity and paternity leave, and more.
Unique and one-of-a-kind designs. No two bags are 100% alike.
The shoulder straps can be used as camera straps. As a travel hacker (and photographer), I am always trying to find multiple purposes for my belongings. They also sell decorative straps that can be used on purses and other items.
View this post on Instagram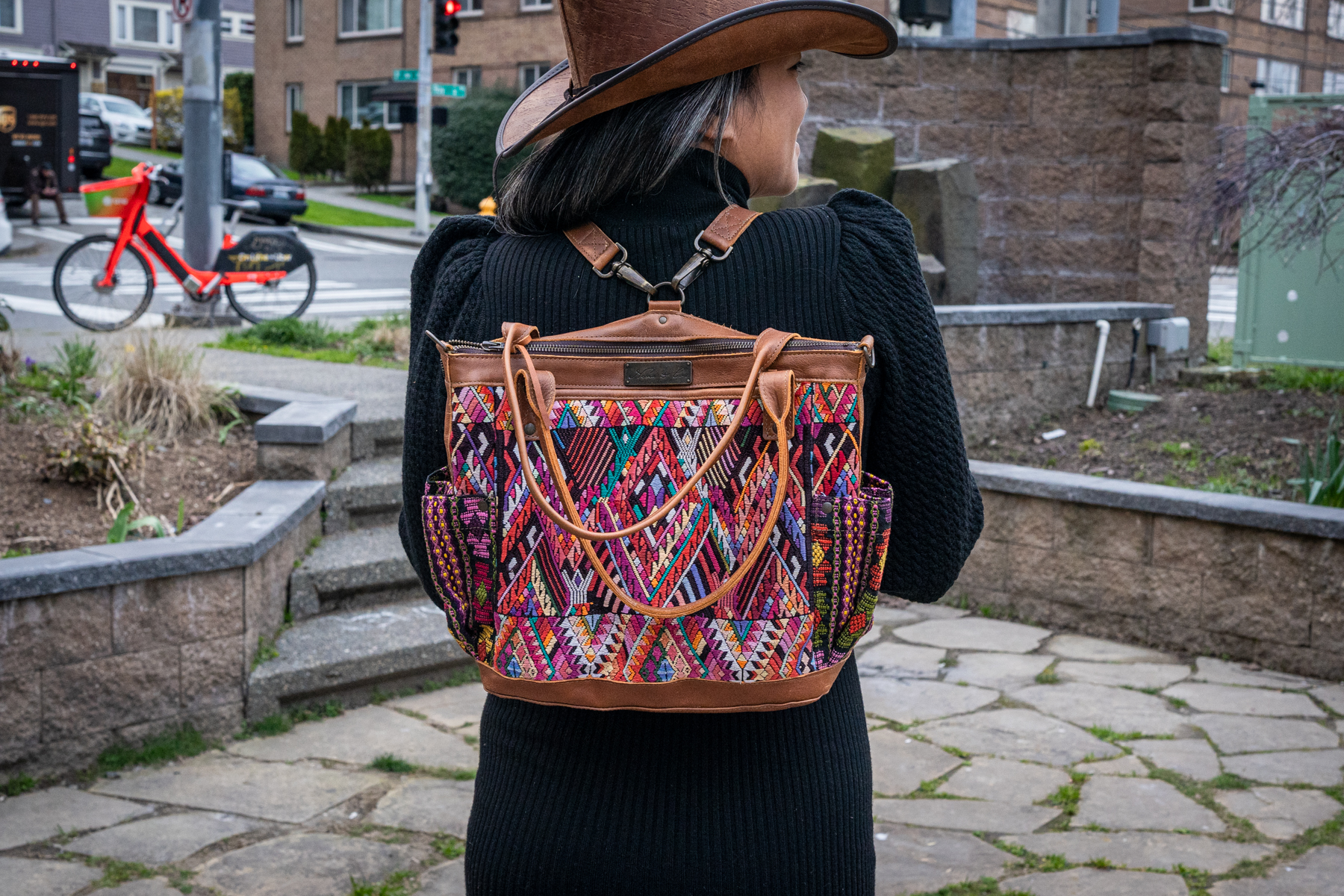 Nena and Co. Cons
Expensive – Their bags take time to make and will cost a pretty penny. Their handbags range anywhere from $150 to $500 USD. Luckily you can snag a used bag on Poshmark or Mercari for a fraction of the cost.
Heavy – Their bags are not lightweight. The bags are made to be very durable. The bags are also lined inside so that adds to the weight of the bag.
Incomplete website – Many web pages on their site seem to be missing information or being used as a placeholder for future content.
No luggage handle strap. As a regular traveler, this is something I require with all my accessories, a strap that allows my bags to stay put on my luggage handle while I move about.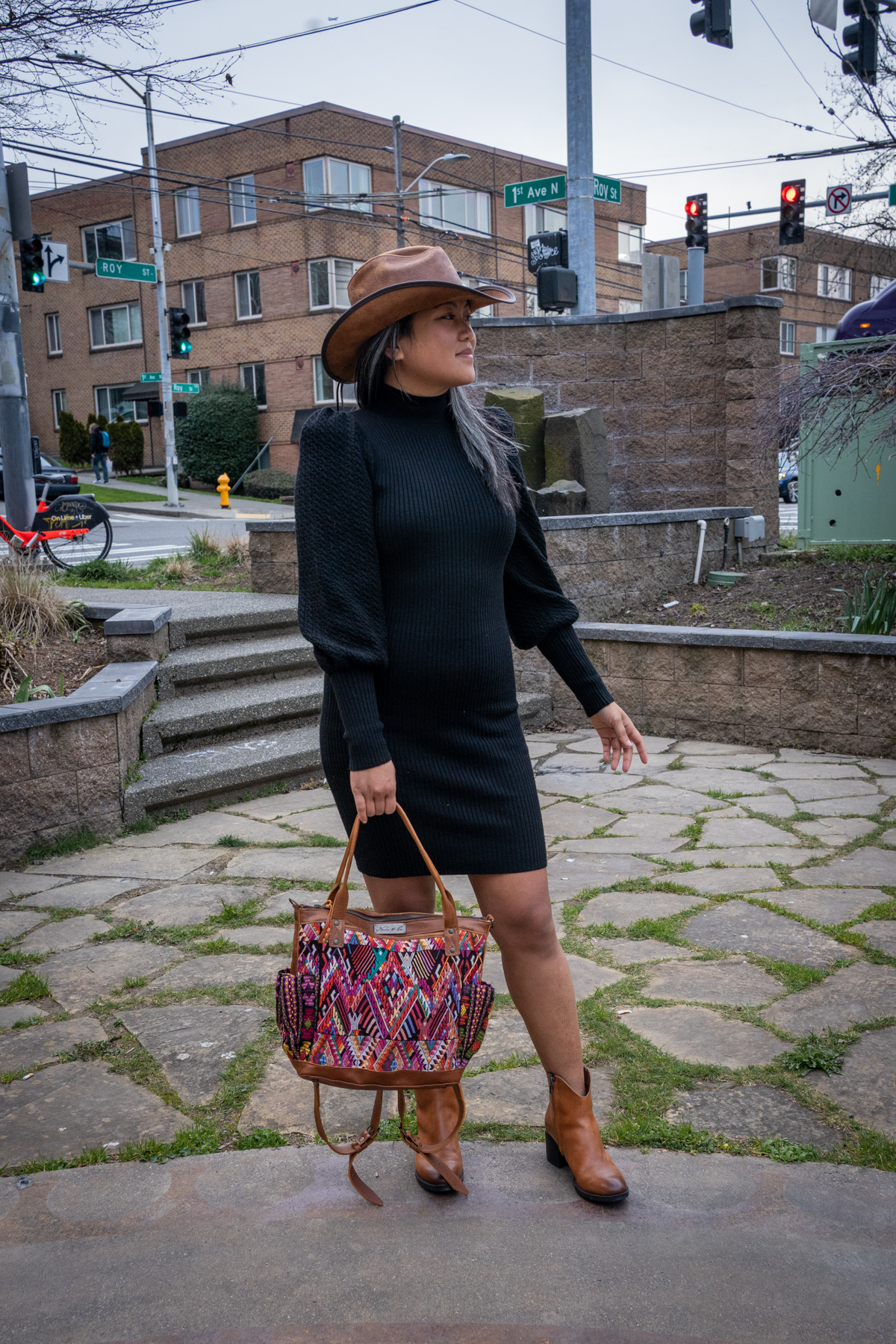 Should I Buy Nena and Co.?
I highly recommend Nena and Co. bags. Their bags are well made and come in unique patterns and prints and guarantee that no two bags are the same. Their business practices are also very commendable, as they put their employees and communities first in everything they do.
They are a slow fashion brand that is definitely worth investing in as they help hyper local artisans and that is something we can definitely get behind.
Where to Buy Nena and Co.
You can buy Nena and Co. from their website.
Use this link to save $20 off your first order of $100 or more.
If you found our Nena and Co. review helpful, please share it on Pinterest. Thanks for your support!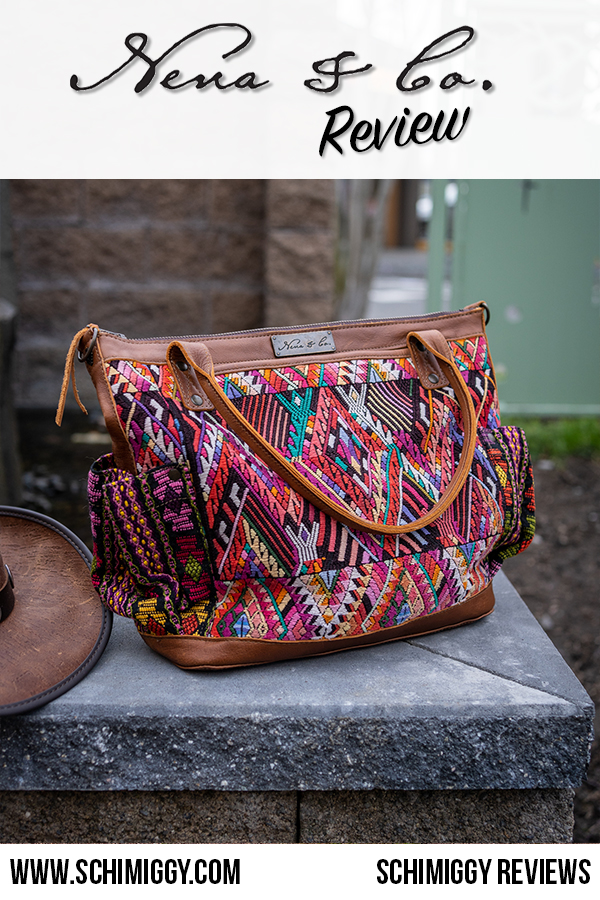 ---
Thank you for visiting today! If you found this encouraging or informative, please connect with us on Instagram, Youtube, Pinterest, Facebook or Twitter. We'd love to meet you!
Sign-up for our monthly newsletter for updates and more. We promise we won't spam you! Feel free to unsubscribe anytime.
For more fitness fashion discounts and offers, please visit our Fitness Instructor Discounts + Brands Directory or favorite brands coupon codes list.
If you're a brand and want to submit a product for us to review, please use this form to get in touch.
This site uses affiliate links. Clicking on or purchasing via an affiliate link may result in commissions for us which help keep the content flowing and lights on at Schimiggy Reviews. You may read more about this in our privacy policy.