Reading Time:
3
minutes
Updated: 5/3/2023 | How to Style a Baguette Bag
Disclaimer: I received a baguette bag from Portland Leather Goods to create this guide. Please enjoy!
What is a Baguette Bag?
The baguette (pronounced "buh-get") bag was created in 1997, by Silvia Venturini Fendi of Fendi, the Italian fashion house known for its fur and leather goods.
A baguette bag is thin and compact and comes with a short handle. The short handle is designed so that your bag sits comfortably under the armpit in the same way the French carry their daily bread and thus named, the Baguette bag.
The bag was designed to fit all our daily essentials including phones, lipstick, keys, and a small wallet. It was intended to be an easy bag to carry around that was chic, lightweight, and practical.
Baguette bags typically have a zip top but can also be designed with a flap top. Short handle so that you can throw it over your shoulder or hold it in your hands.
The style was popularized by Carrie Bradshaw on the TV show Sex and the City in the late 1990s and early 2000s. She epitomized it with the quote, "This is not a bag, this is a baguette."
How to Style a Baguette Bag
Honestly, before this post, I have never owned or used a baguette bag. I decided to style various outfits around my baguette bag. Below are styles I think you should try!
#1 With a Dress
My baguette looks great with any dress, really. I love wearing it with a spaghetti strap dress, t-shirt dress, short sleeve dress, wrap dress, matching sets, or summer dress.
The baguette bag is super versatile and can be dressed up or worn casually.
What I'm Wearing: ALIX NYC Dress ($) | San Diego Hat Company Dream On Bucket ($44) | Oka-B Moira Sandals ($55) | Portland Leather Goods Baguette Bag ($198)
#2 City Trench + Baguette
Pop a trench coat over your outfit and hit the road with your trusted baguette bag.
#3 T-Shirt and Skirt, Pants or Short
Tuck a T-shirt into your bottoms and throw on some flats. Add the baguette bag and you're ready to seize the day.
What I'm Wearing: LETTSGO Fuck Off T-Shirt ($42) | TAPATA Slit Pencil Skirt ($28) | VIVAIA Boots | Portland Leather Goods Baguette Bag ($198)
Related: Portland Leather Goods Review
#4 Button Up Collar Shirt with Slacks, Shorts, or Skirt
For a more professional look, tuck a collared blouse into the bottoms of your choice, wear loafers, and add the baguette bag for an office-ready look.
What I'm Wearing: Ministry of Supply Aero Tailored Shirt ($138) | TAPATA Trousers ($40) | Portland Leather Goods Baguette Bag ($198)
What to Avoid Wearing With Your Baguette Bag
Sweats
Activewear
Swimsuit
Overalls
Where to Buy Baguette Bags
Here are some brands selling baguette bags that we think you'll love!
For funsies, you can also get a baguette bag from Panera Bread. Yes, the soup and sandwich shop created their own baguette bag which went viral. It's now going for $150+ on eBay and Mercari after being launched in March 2023. It's super cute TBH.
If you enjoyed this post, you might like these too:
If you found our baguette bag article helpful, please share it. Thanks for your support!
Thank you for visiting today! If you found this encouraging or informative, please connect with us on Instagram or TikTok.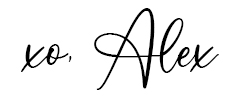 Sign up for our monthly newsletter for updates and more. We promise we won't spam you! Feel free to unsubscribe anytime.
If you're a brand and want to work with us, please visit this page to get in touch.