Reading Time:
6
minutes
Updated: 8/8/2022 | Niyama Sol Review: Mayan Beachcomber Crop Leggings
Updated: 8/12/2019
About Niyama Sol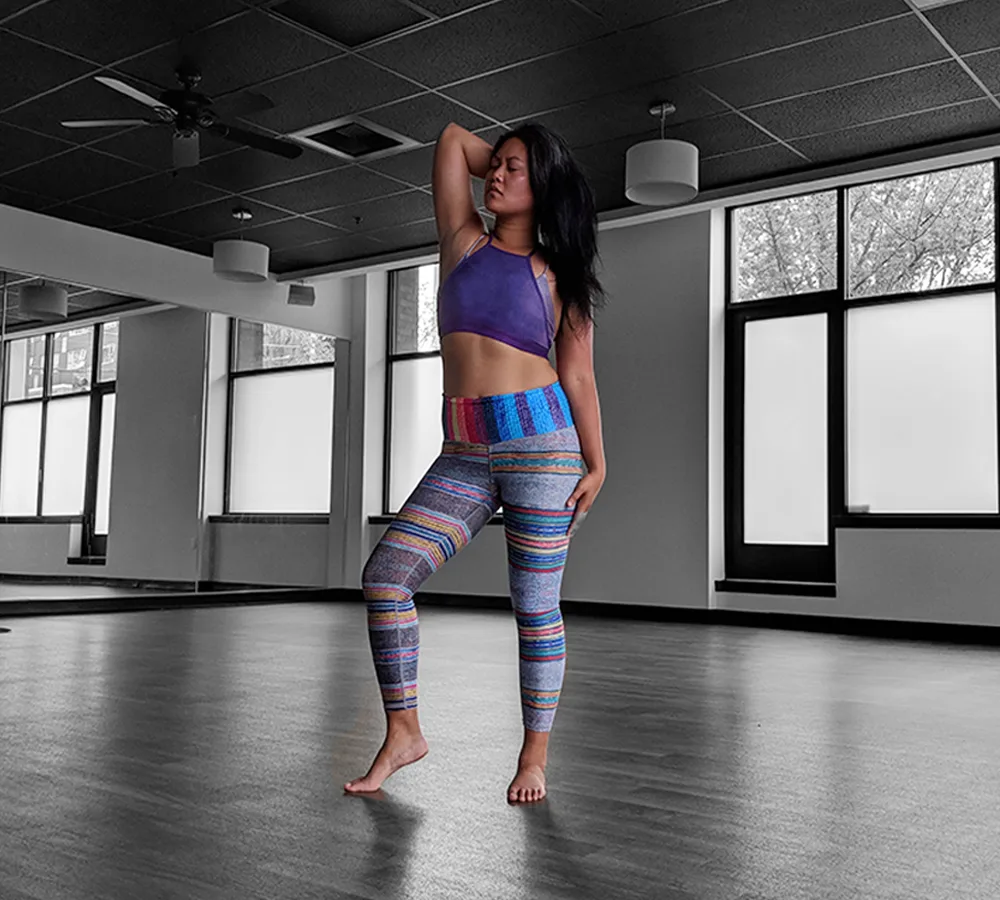 Niyama Sol is a clothing brand based out of Las Vegas, Nevada. The brand was created by co-owners and #bossbabes Allison Hart and Cristina Osorio. The duo wanted to create a line that could be worn any occasion inside and beyond the studio or gym.
Together they created a unique activewear line that offers beautiful prints on eco-friendly fabric made from recycled materials (RPET).
The team draws their inspiration from the world around them through their travels and eventual getaways. Their ethereal and spiritual designs will invoke the wanderlust and bohemian princess in all of us.
To date, JLo and ARod own a majority of the company and has launched Niyama Sol into a renown brand. If you follow JLo's Instagram, you'll see her wearing many designs including her own collaboration prints with the brand.
Niyama Sol Review: Mayan Beachcomber Crop Leggings
I purchased the Mayan Beachcomber crop leggings after they ran out of the longer length. This is my only pair of Niyama Sol crop leggings. I wear them pretty often to class and around town. It's a great pant for traveling and lounging around in.
#1 Size: Based on previous Niyama Sol reviews, I went with a size SMALL in the Beachcomber crops. I am a size 6 in lululemon for size reference.
Upon trying the Mayan Beachcomber crop leggings, the legs were very tight. Within a few minutes of wear and movement, the legs began to stretch without tearing at the seams. The 4-way stretch fabric is very forgiving and the pants fit comfortably after wearing them for only a few minutes. The waistband fit me perfectly.
Niyama Sol Bottoms Size Chart
| | XS | S | M | L | XL |
| --- | --- | --- | --- | --- | --- |
| Size | 0-2 | 2-6 | 6-10 | 10-12 | 12-14 |
| Waist | 25″ – 28″ | 27″ – 30″ | 29″ – 32″ | 31″ – 34″ | 33″ – 36 |
| Endless Leggings Inseam | 28.5″ | 29″ | 29.5″ | 30″ | 30″ |
| Barefoot Leggings Inseam | 23.5″ | 24″ | 24.5″ | 25″ | 25″ |
| Beachcomber Crop Inseam | 18.5″ | 19.5″ | 20″ | 20.5″ | 20.5″ |
| Flirt Short Inseam | 2″ | 2″ | 2″ | 2″ | 2″ |
Niyama Sol Top/Sports Bra Size Chart
| | XS/S | S/M | M/L |
| --- | --- | --- | --- |
| Cup | 32A-B-C | 34A-B | 36B | 34C | 32D | 38B | 36C | 34D |
| Bust | 26″ – 27.5″ | 28″ – 29.5″ | 30″ – 31.5″ |
| Underbust | 23.5″ – 24.5″ | 25″ – 26″ | 26.5″ – 27.5″ |
#2 Style: Niyama Sol offers bottoms in varying lengths: Endless leggings (long length), Barefoot (ankle length), Beachcomber (crop length) and shorts. All bottoms also have high waistbands that can be folded over. Niyama Sol also offers bras, tops and tees, sweatshirts, shorts for men, yoga mats, beanies and jewelry.
#3 Inseam: The Beachcomber crops have an 18.5″ inseam. On my 5'5″ frame, the leg opening sits 3.5″ above my ankle. The length is very flattering.
#4 Rise: Beachcomber crops are high rise (8.5″) and sit just below the navel.
#5 Waistband: Beachcomber leggings are constructed with a tall waistband (4.75″). I did experience some waistband slippage while wearing a size small. With a sweaty practice, the leggings stay put. The waistband can be worn high or low (folded over). I prefer to wear my leggings high-waisted so that it hides my muffin-top.
#6 Fabric:
Fabric Content: Niyama Leggings are made from a fabric composed of RPET (recycled plastic) and Spandex blend (84% RPET (Recycled Polyethylene Terephthalate) and 16% Spandex). These pants are made from used water bottles transformed into wearable pants.
Fabric Feel: The fabric has 4-way stretch and feels like a second skin when worn. The fabric feels a bit brushed. Niyama Sol and Wolven have the same fabric feel. Read my Wolven review here.
Fabric Performance:

The fabric has 4-way stretch and fits like a second skin by contouring against the shape of the body.
Because the fabric is thin, it is moisture-wicking and quick to dry. The leggings will dry within minutes.
The fabric has anti-microbial properties so they don't stink.
The colors stay vibrant over multiple washes. I did notice some wear in the fabric over time, especially if worn over the heel during practice and casual wear.
The fabric will not pill. I have worn my Niyama Sol pieces an average of 10+ times and they have stood up well to all the wear and tear.
The fabric has stayed vibrant even after 10 washes.

Opacity: I found the leggings to be thin yet 100% opaque. I usually wear nude underneath all my patterned leggings. Even though the fabric is white backed the colors remain vibrant during wear and look amazing in photographs and in person.
Fabric Features:

Many of their prints are one and done. There are some prints that are so popular that they continue to be in production today (such as The Traveler leggings).
I also love their purposefully placed asymmetrical designs, which means I don't have to worry about designs lining up.
Their prints have hidden motivational messages within the prints.
There are no pockets.
There is no visible logo.
#7 When to Wear: Niyama Sol is great for yoga and casual wear. Because they are quick-drying, you can also wear them to aquatic activities.
#8 Cost: Barefoot crops leggings are $84 on the Niyama Sol website. You can save 20% off your Niyama Sol order when you visit my link. Leggings range from $82-$150.
#9 Gusset: All Niyama Sol bottoms come with a diamond-shaped, double-layered gusset.
#10 Stitch Seam: Flat-fell seams are used throughout the leggings. An inner plain seam is used to connect the waistband in the back of the leggings.
#11 UPF Protection: Not mentioned.
#12 Made in China. Designed in Las Vegas, Nevada.
#13 Care Instructions: I hand or machine wash my leggings inside out with gentle detergent. I then hang or lay my pieces flat to dry. I hang to dry on a foldable drying rack such as this one. The clothing typically dries within a day.
Should I Buy Niyama Sol?
I highly recommend Niyama Sol beachcomber crop leggings!
The fit is true to size and the designs are amazing! Niyama Sol is constantly releasing designs along with limited edition prints for a good cause. The designs are definitely unique and eye-catching. I am a fan of how much thought and personality went into their prints.
The leggings are comfortable and I can see myself wearing these gals to yoga and beyond. The prints are very unique and look beautiful in photos. They're the most photogenic leggings that I own. Everyone needs a pair of Niyama Sol in their lives!
The only gripes I have are that the waistband does cause some slippage, but for some reason, it's less prevalent in the crops than with Barefoot and Endless legging lengths.
Where to Buy Niyama Sol leggings?
You can buy Niyama Sol leggings on their website. Use the following discount codes for some major savings.
The best deal on Niyama Sol is through their Sol Box program. It's a monthly subscription service that offers a pair of Niyama Sol leggings or an outfit for half the price! Boxes begin at $45 and can cost upwards of $95 for an entire outfit. Use coupon code SOLSCHIMIGGY for 10% off your first box. I reviewed a Sol Box here. Check out what I received! You can find them for as low as $58-$72 through these other retailers:
I am also selling my personal collection of Niyama Sol leggings on my online store. Check out what's in stock. Happy shopping!
If you enjoyed this article, you may like these too:
Thank you for visiting today! If you found this encouraging or informative, please connect with us on Instagram or TikTok.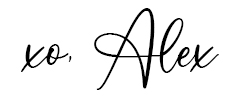 Sign up for our monthly newsletter for updates and more. We promise we won't spam you! Feel free to unsubscribe anytime.
If you're a brand and want to work with us, please visit this page to get in touch.